7 Best ATS Software Resume Parsing Tools
Many ATS software resume parsing tool packages incorporate resume processing as a function. The majority of recruiters and employers are aware that resume parsing aids in candidate selection and filtering, but they may not fully comprehend what it is or how it works. Here are some facts concerning resume parsing and how it affects hiring.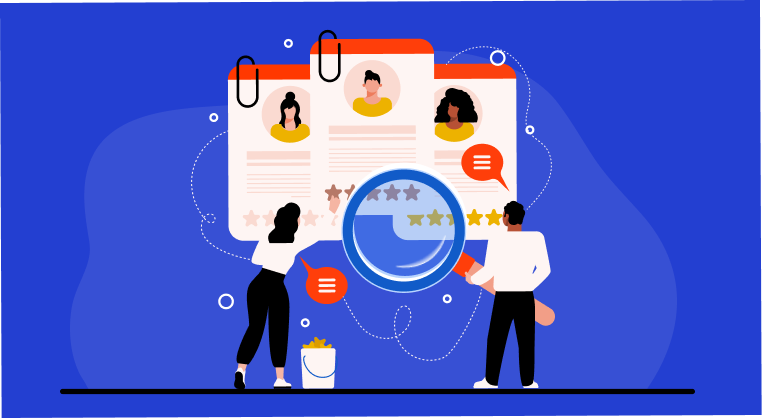 Understanding Resume Parsing
In response to job postings, candidates may submit resumes or CVs in a variety of forms and styles. Different words can be used by applicants to express the same experience and education. In order to make it simpler to compare applicants, ATS software resume parsing tool takes these documents and converts them into forms that are compatible with the existing system.
Benefits of an ATS Software Resume Parsing Tool
Now that we are clear on what a resume parsing program is, let's examine the main advantages of employing one, such as Digital Resume Parser.
Increased Efficiency of the Recruitment Process
Using ATS software resume parsing tool when collecting resumes prevents human data entry. If you let one of these machine learning programs handle everything for you, you won't have to continually retype candidate information. Additionally, you'll save time by skipping hours of resume reading. Instead, you may quickly determine who has the necessary expertise and who does not by looking at the resume parsing format. You'll be astonished to see how much time you may save by just organizing the information, which improves the effectiveness of the procedure.
Eliminated Human Errors
Another significant benefit of employing an AI-powered resume parser tool, such as Digital Resume Parser, is that it completely automates the process of extracting and arranging the data from resumes, negating the need for manual data entry. In this approach, there is no room for human error. Without a parser, recruiters would struggle to manually extract or separate such data. This is where it really shines.
Enabled Quick and Easy Access to Candidate Data
It can be challenging for recruiters to manage all the material and keep it organized for quick and easy reference when as many as hundreds of resumes are occasionally submitted for a job opportunity. Your hiring staff requires an AI-powered resume parsing tool to manage the massive amounts of resume data for simple access. After all, it's simpler to compare and choose candidates when all of your applicant information is in one place.
Optimized Database of Resume Data
When job seekers submit their resumes, you wind up with a variety of formats and little to no uniformity in the information's presentation. The information may become incredibly tough to simplify as a result. With the help of a CV parser, they will standardize the format in which resumes are saved in their database. This removes uncertainty and helps manage vast candidate pools effectively.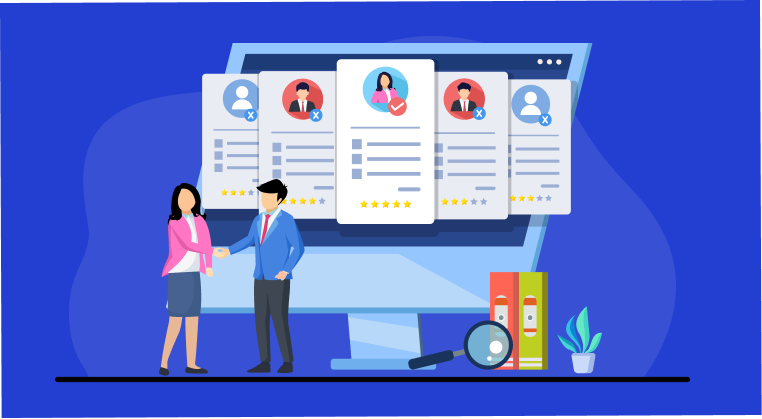 Best ATS Software Resume Parsing Tools
The following list contains the top resume parsing tools that can be used:
RecruitHire
You can add, track, and manage candidates, vacancies, and other information using RecruitHire's all-in-one recruiting software. It is an all-in-one ATS software resume parsing software that enables you to hire quickly and effectively. It includes an application tracker, career portal, job posting forms, and a resume parser. With the use of prompted surveys, email templates, and multiple-stage screening stages, RecruitHire offers robust automation for the hiring process.It is a one-stop ATS software resume parsing tool for hiring that shortlists, schedules, and conducts interviews. It uses a career portal, resume parser, email integration, and smart bots to hire the top candidates. Employment procedure that is expedited and flexible and uses virtual one-way interviews with NinjaInterview and sync with built-in PerformanceUp and HRSprout
Robust Resume Parsing for Fast Hiring with RecruitHire Now is Free! Sign Up 14 Day Trial
iSmartRecruit
One of the best ATS software resume parsing tools is iSmartRecruit for a variety of reasons. Our onboarding procedure and specialized training program are two of the most important factors. We spend time initially understanding your business needs rather than simply outlining features. We adjust our system based on your inputs and make sure you have a thorough working knowledge of it. We offer limitless, individually tailored training sessions to instruct your new hires as well.
In addition to ATS, we also offer lead management, on-boarding, and vendor management tools that can greatly benefit your company. Modern AI technology features enable you to automate tasks and increase the value you provide to your company.
Tracker
For staffing and recruitment companies, Tracker is a fully integrated ATS that also includes Recruitment Automation and CRM. Tracker offers a comprehensive user experience for every aspect of your company, and our industry-leading customer service guarantees your success. Tracker regularly updates its features and improves them in response to customer comments and requests, and it also easily interfaces with a number of business partners in the sector.
Zoho
The application tracking system from Zoho Recruit will help you move qualified applicants through your hiring process. Utilize a single interface to manage and keep track of all of your job vacancies, resumes, applicants, clients, and contacts. Custom automation, artificial intelligence, and analytics will help you optimize your talent pipeline.
Recruitee
Recruitee is a collaborative hiring platform that offers a total solution for internal HR staff and the rest of their organization to work together to make better hiring decisions. Scaling companies like Taco Bell, M&S, and Staples have utilized Recruitee's application tracking and recruitment management system to identify, screen, and hire the best candidates because of its user-friendly design.
Our user-friendly user interface (UX) makes it simple for many people and businesses to create bespoke pipelines, source and attract top talent, assess prospects, and hire new team members.
Comeet
Comeet is a cloud-based platform for collaborative recruitment software that offers standardized, streamlined workflows to help businesses employ more effectively and more quickly.
The methodology behind the system is a team-centric one that includes all members of the hiring team, not just the recruiters. It offers an elegantly straightforward, user-friendly design that businesses can install and adapt for usage by hiring teams with little to no training.
Every task required to create high-performing teams is covered by features and functionality, including sourcing, coordination, communication, sharing, scheduling, preparation, engagement, evaluation, hiring, and reporting.
Ceipal
An Applicant Tracking System (ATS) called Ceipal ATS helps staffing and recruiting organizations automate their operations and close more placements more quickly. It is fully scalable and interconnected. With more than 2,000 clients in the Staffing & Recruiting sector, Ceipal is setting the standard for successful staffing through the mix of cutting-edge technology and outstanding VFM (Value for Money) offerings.
Final Words
In conclusion, there are numerous effective resume parsing programs available, and you are free to utilize any of them. However, the most crucial thing is to confirm that the applicant data they return meets your standards in terms of quality.
It makes sense that parsing, or the act of converting a resume into structured data, is frequently left to specialized ATS software resume parsing tools. There are many excellent tools available. The only thing left to do is choose the one that is best for you.
What Makes the Best Applicant Tracking System?
#1
Manage the whole hiring process from a single platform
#2
Create jobs, distribute openings on popular career portals and manage candidates
#3
Parse inbound emails to your career mailbox and add them as candidates automatically
#4
24/5 Support & 99.5% Uptime Guarantee
#5
Integrate with virtual interviewing tool, NinjaInterview to conduct uninterrupted, one-way, online interviews
#7
Add unlimited candidates and departments in bulk and sort them based on the stage
#8
Create automation rules to send emails and add notes based on the candidate stages
#9
Unbelievable pricing - the lowest you will ever find
#10
Everything your business needs - 50 apps, 24/5 support and 99.95% uptime
Join the SaaS Revolution
All-in-One Suite of 50 apps

Unbelievable pricing - ₹999/user

24/5 Chat, Phone and Email Support