Ever wondered how companies go through thousands of applications to find just one or two potential candidates? Companies are constantly bombarded with thousands of applications for any job openings advertised with many people seeking job opportunities.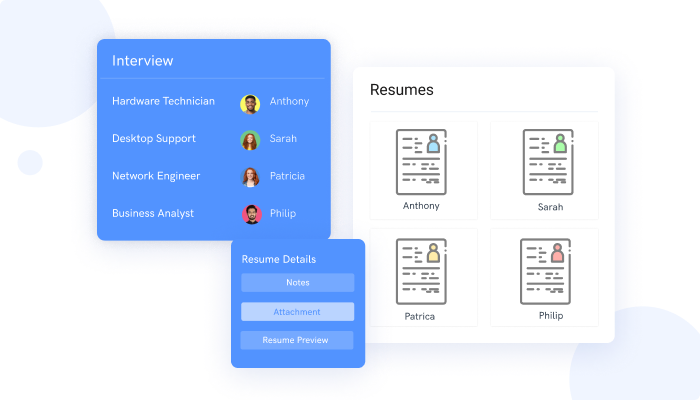 So, it makes us wonder how these companies can take their time to read through all the resumes.
Luckily, companies are taking advantage of resume parsers. A resume parser refers to a software or program that checks a cover letter or resume and converts it into a structured format to ensure it can be processed much faster and hasten the hiring process. Therefore, your employers have not been checking all your resumes one by one. Instead, they are taking advantage of technology to automate and speed up the hiring process.
If you haven't thought about using an applicant tracking system (ATS), RecruitHire is the best resume parsing software online.
How Does Resume Parsing Work? If you are new to resume parsing, you may be curious about how the process works. Well, the first step is to upload the candidates' documents into the resume parsing software. This can be done manually or automatically. Once all files have been uploaded, the resume parser scans these documents and extracts the necessary information that interests you, depending on your configurations/specifications. Typically, relevant details here might include work experience, job skills, education credentials, contact info, and personal certifications.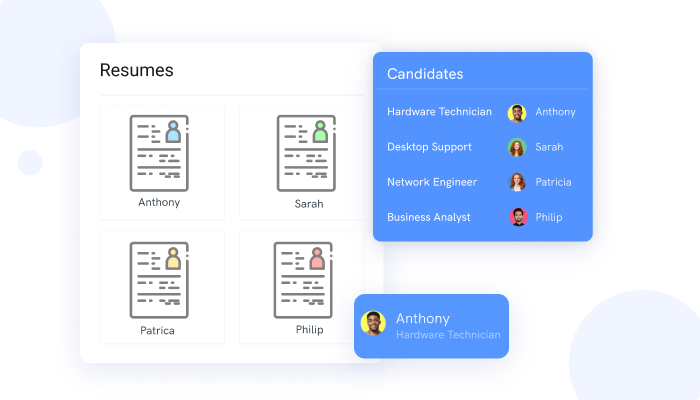 By filtering out the required information, recruiters can save a lot of time that would have otherwise been used to go through the documents one by one. Keep in mind that the number of files to check will be reduced since only a few will be filtered out based on the set parameters.
Types of Resume Parsers There are different types of resume parsers depending on how files are scanned.
Keyword-based parsing
This type of resume parsing checks specific keywords to filter out information your business needs. The resume parser software here uses its own algorithm to correctly point you to the document or file with the details you want.
Statistical parsing
This form of parsing will consider numerical data models to determine the structure of a cover letter or resume. It's done to capture specific elements like timeline or address.
Grammar-based parsing
You may have guessed that grammatical rules are used here to understand the context of a resume or cover letter.
Benefits of Using Resume Parsing Software So, what do you gain by using a resume parser when hiring?
Save time and money
Time is money. The more you save time, the more you also save money for your organization. Going through hundreds or thousands of applications is not easy. This is an arduous process that will lead to inefficiency in your organization. Using a resume parser helps you to narrow down to a few documents that have the details you are looking for. You can then proceed to schedule interviews to understand your candidates better.
Smarter hiring
Another advantage of a resume parser is that you get to leverage the power of technology to find qualified candidates for the job. Since you will spend less time evaluating potential candidates,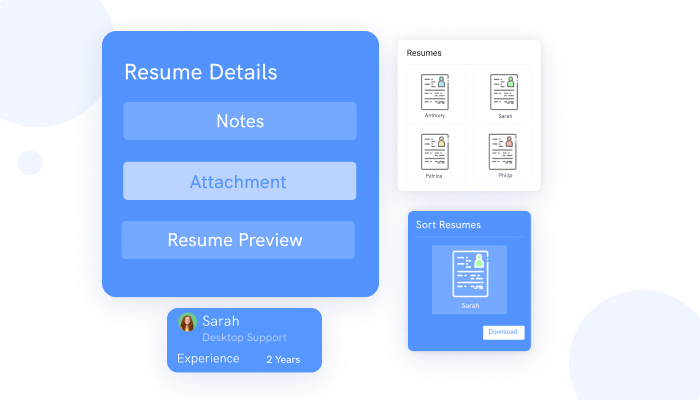 it means you increase the likelihood of finding the best individuals for the job.
Eliminate bias
Often, recruiters find themselves being biased because they miss to consider crucial information when evaluating candidates. Using a resume parser software like RecruitHire helps to eliminate this form of bias.
Social media parsing
RecruitHire allows you to scan the social media pages of the individuals who applied for the job. This means that you can get additional information that you need to determine whether the chosen candidates are a good fit for the job.
Parse multiple formats
Reliable software can parse different types of document formats. This means you don't have to turn away candidates just because they didn't send the required document formats. For example, you can parse resumes and cover letters in TXT, PDF, DOCX, or DOC formats.
Conclusion Free yourself from the hassle of going through resumes and cover letters to find the best candidates to hire. Why not rely on automation? Settle for a good resume parser software online and streamline the hiring process. It's as easy as that. Your company needs a major upgrade if this is something you haven't considered.