5 Features Of An ATS System To Help Your Recruiter Hire the Right One
The ATS can automatically post job openings to job boards and social media sites.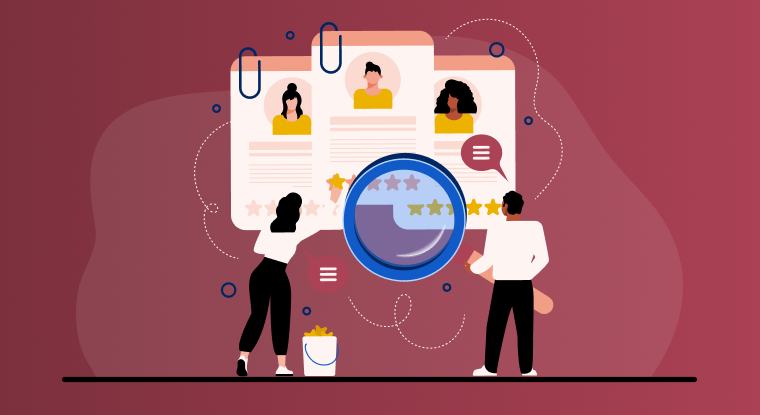 Thousands of applicants apply for job postings every time. This means that associated companies can improve their business structure to attract the most qualified candidates. This is where an applicant tracking system comes in. Instead of manually sorting through applicants and organizing their resumes, companies now use ATS for posting jobs and hiring the best candidates from the pool.
What Is an ATS System and Its Features?
An ats is a computer-based hiring tool recruiters use to organize applications to get the best candidates and save time and energy. The system automates the entire process by tracking candidates in a single database and managing them for easy use.
An applicant tracking system like recruithire is excellent for promoting bias-free hiring in a workplace. AI technology eliminates preconceived biases against specific nationalities, races, gender, and age and focuses only on skills and capabilities.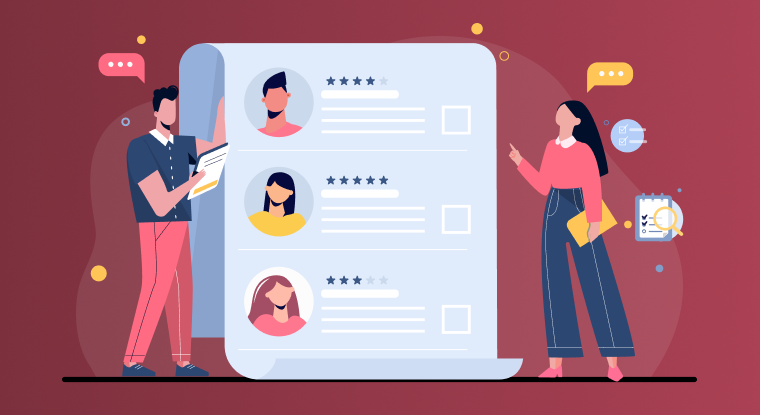 What does an ats do and how does an ats work?
An ATS software streamlines the hiring process by helping HR create job postings, publish them, screen applicants, track statuses, and store information. The system itself is multifaceted and has many features that brands can benefit from. Some common features include:
1. Candidate sourcing
After deciding the roles you want to fill, the first thing you need to do is track down the most suitable candidates. An ats system makes it easy to post job openings in the right place so you can attract the people you are looking for. You can also use it to post jobs to various job boards to maximize your reach. For example, many large recruitment sites like CareerBuilder, Indeed, ZipRecruiter, Monster, and more have partnerships with ats system. When you create a job posting, you can extend it to all these websites with a few clicks.
2. Receiving and Sorting Applications
After sending your job post to various job boards, you will receive thousands of applications for a single post. Instead of manually evaluating each application, the ATS system pulls everything into one database and sorts them all. You can customize your system to automatically disqualify applicants who don't meet the qualification and accept only the qualified ones. Then, the system screens and shortlists qualified resumes. You can also choose specific resumes to scan for an individual's specific skills or education levels, or you can manually apply filters to skills most important to you.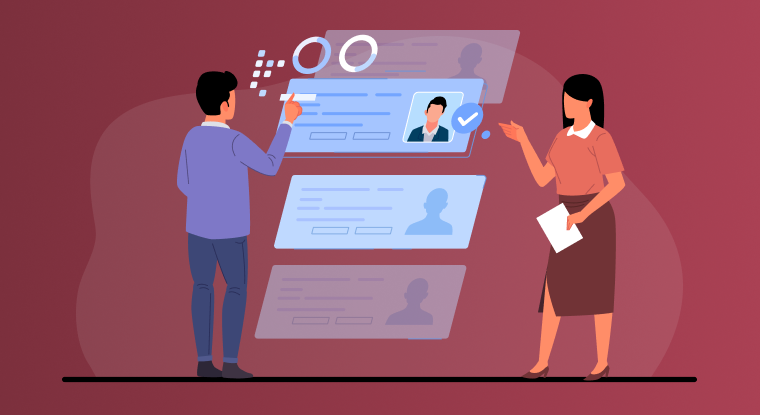 3. Resume Storing
The ATS System will store all applications to ensure you don't lose track of a great potential employee. When someone applies for a job, the system automatically stores their resume, even after filling the position. This feature is useful if you ever need to hire more employees to fill some more positions without needing to create a new job posting.
4. Candidate Tracking and Selection
After narrowing down your candidates to only the viable options, you can easily track them with the ATS. For example, you can know if an individual is a new applicant or if they are in any stage of an interview. The system will also send acceptance and rejection messages to candidates to ensure that no one is left behind in the entire process.
5. Collaboration and Teamwork
ATS system is useful if you work with a team in the hiring process. You can share information quickly, control who has access to specific information, and assign roles to various team members from anywhere in the world.
Benefits of Using an ATS System for Employees and Employers
1. Reduces the Applicant Pool
Many candidates will apply to your job posting just to try their luck. However, you don't have time to waste on their applications when there are more qualified candidates. The system automatically eliminates under-qualified applicants to narrow the applicant pool to only the qualified ones.
2. Saves Time and Money
An ats system will save time and effort that you would otherwise spend sorting through thousands of applications. Operating a large company with numerous job openings in more than one department is even more important.
3. Improved Candidate Experience
An ATS system provides an engaging recruitment process. The system notifies all candidates of their application status in time, regardless of whether they were accepted. This creates a positive experience for candidates and can boost your brand. Click here to try out an ats system today.
Conclusion
An ATS system is crucial in our ever-changing job markets. Use the system today to give your company an advantage against competitors and stay on top of the hiring process.
What Makes the Best Applicant Tracking System?
#1
Manage the whole hiring process from a single platform
#2
Create jobs, distribute openings on popular career portals and manage candidates
#3
Parse inbound emails to your career mailbox and add them as candidates automatically
#4
24/5 Support & 99.5% Uptime Guarantee
#5
Integrate with virtual interviewing tool, NinjaInterview to conduct uninterrupted, one-way, online interviews
#7
Add unlimited candidates and departments in bulk and sort them based on the stage
#8
Create automation rules to send emails and add notes based on the candidate stages
#9
Unbelievable pricing - the lowest you will ever find
#10
Everything your business needs - 50 apps, 24/5 support and 99.95% uptime
Join the SaaS Revolution
All-in-One Suite of 50 apps

Unbelievable pricing - ₹999/user

24/5 Chat, Phone and Email Support