Make Hiring Easy With These 10 Recruitment Tips
Recruitment is one of the most crucial functions for any business, both for the employee and for the employer, so the process has to be as easy and effective as possible. The 10 tips you will find here will help you with this.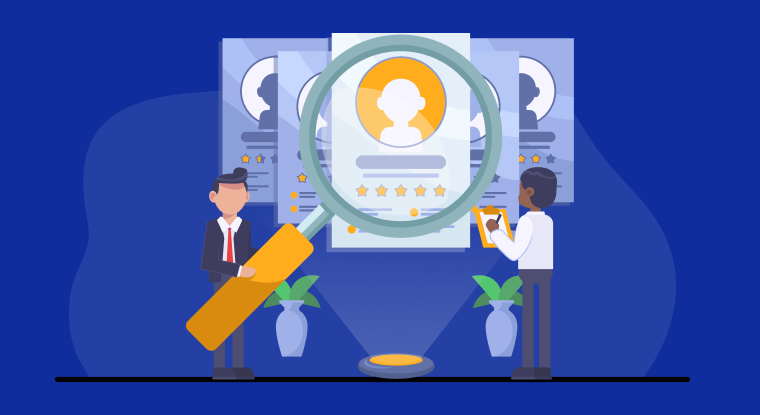 Recruiting top talent can be more tasking than you think. First, you must connect with qualified candidates, make them excited about the role and your company and make a great first impression. However, you can make the recruiting process easy when you have a great recruiting strategy.
Top 10 Recruiting Tips
We have assembled these ten recruiting tips to help you consistently attract top talents to demystify recruiting.
1. Encourage employee referrals
secret many companies are using to get talented employees into their firm is by encouraging employee referrals. Encouraging employee referrals makes hiring easy because your employees do most of the hiring tasks. And since your employees are already in the system, they understand the job description and the required skills.
In other words, when you turn your employees into recruiters, you encourage them to bring their most talented friends. Hence, you wouldn't have to worry much about any referred candidate's performance ability. This is because your employee will only refer candidates they know have the skills to handle the available position.
2. Prioritize Candidate Experience
To ensure you win over applicants that want to join the company. Prioritize giving them a great first experience. From their first interaction to how they perceive the company and its culture are crucial. Getting it wrong can leave your company with negative feedback that can be difficult to correct.
So, prepare a skillful design that will give candidates an impression that they are cared for. Candidates have a sense of belonging even before they become a part of the team. By doing so, you are also creating a standard expectation they should emulate in their minds.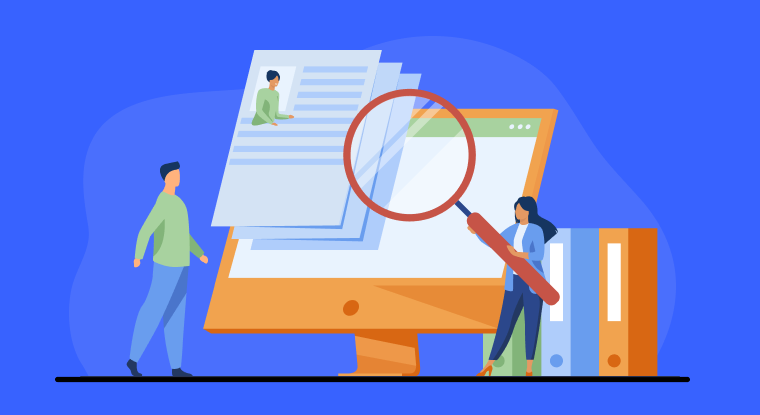 3. Seek and Embrace Diversity
When hiring, candidates with top talents, creativity, and diligence are a priority. However, diversity should not be neglected. A diverse team gives a company a competitive edge, and it starts during the recruiting process. In addition, diversifying the team you recruit provides the company with many benefits and opportunities.
According to research shared on Forbes, a team with diverse backgrounds, perspectives, and experience are crucial to the innovation and development of new ideas. You can incorporate diversity into your recruiting strategy in many ways, as it takes many forms.
4. Value Quality Over Quantity
Another effective recruiting strategy you can use is to focus on the quality of the candidate rather than volume. Having a large number of employees does not guarantee better results. Instead, the quality of your employees is what produces dramatic results. For example, two outstanding employees will produce better results than five average employees.
The extra time and effort you put into finding a quality candidate will benefit the company long into the future. Areas like competence, adaptability, team player, culture alignment, and attitude are vital areas you want to hire quality candidates.
5. Use Social Media
Social media can also serve as a fantastic tool for recruiting. With social media, you can share job posts with your entire network. And even if the people who get the job posting are not interested in the role, they may know someone who is a good fit.
Also, sharing pictures and videos on social media from company events gives potential applicants a glimpse of the company culture. Moreover, several social media sites have tools that help companies develop great recruiting sites.
6. Be Clear About Timelines
Recruiting is time-consuming, and often, it takes longer than anticipated. As such, it is extending the recruiting timeline can be very challenging for your recruiting team and applicants. This is because many applicants are already finding it hard to find an ideal new job.
If you waste too much time recruiting, a strong candidate may accept another offer from another organization. Or in some cases, applicants will give up on the recruitment process. Hence, you should always be clear about your timeline.
7. Create a Compelling Job Description
Describing the position you are hiring for is crucial to attracting the right candidate. When you do not accurately represent the position, you are disadvantaged. For example, if the job you are hiring does not pay well, or is very glamorous, don't dress it up otherwise.
When writing the job description, make the title as specific as possible, open and captivating, and include all the essentials. In the job description, include your expectation from applicants. So, when they apply, they have the right expectations.
8. Don't Discount Past Candidates
Don't discount candidates that have formerly applied for a position at the company. Because they were not chosen for a particular position when they formerly applied doesn't mean they wouldn't be an excellent fit for another spot.
If you ever find yourself interviewing such a candidate, pay attention to the quality of their experience. If the candidates appreciate honest and constructive feedback, they might do better next time.
9. Ask Better Questions
While it may seem counter-intuitive, the questions you ask during an interview help you know the most qualified candidates. Every organization has slightly different questions they ask candidates, and what may be appropriate for one company might be grossly inappropriate for another.
For example, someone in the marketing team will ask questions more focused on how their work impacts revenue. Similarly, someone in the software engineering team will ask questions in the form of a programming exercise. Again, the idea is to ask relevant questions.
10. Include Peers in the Interview Process
Lastly, you should include a peer working in a similar role when hiring, especially if it isn't on your team. The peer will be best positioned to determine if the applicant will make an acceptable candidate for the role.
Moreover, since this employee is already in the system, they know what it takes to excel and can verify whether the candidate has the experience or skill to do the job well. The employee can also help give an accurate description of the role's day-to-day activity and allow the applicant to understand their role better if hired
What Makes the Best Applicant Tracking System?
#1
Accelerate your hiring process
#2
Track key parameters and Candidate Flow
#3
All-in-one business suite
#4
24/5 Support and 99.5% Uptime Guarantee
#5
Expand your talent pool
#6
ATS that parses your resume right away
#7
Automatically receive qualified talent
#8
Fix the hiring process to avoid ambiguity.
#9
Create custom hiring workflows
#10
One click to add jobs to sourcing channels
Join the SaaS Revolution
All-in-One Suite of 37 apps

Unbelievable pricing - ₹999/user

24/5 Chat, Phone and Email Support