5 Best Applicant Tracking Features You Should Be Using
An applicant tracking automates and streamlines hiring and recruiting. To choose the best tool online, you should consider one with powerful features, including career page hosting, job distribution, resume parsing, candidate relationship management, and automation.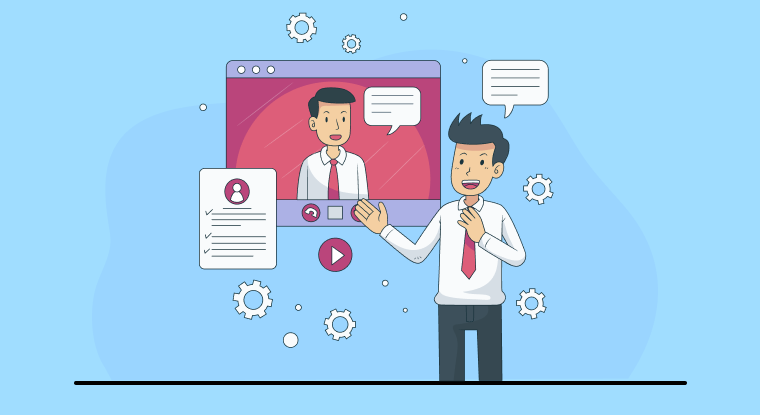 With so many employees looking to change jobs, employers have to up their game and ensure they use the best tools to attract and hire job seekers. Interestingly, candidates also have their say since they look for competitive job offers. They are always looking to take advantage of advanced hiring processes. Therefore, the best way to stand out from the competition is by investing in applicant tracking software (ATS).
An applicant software is a tool that streamlines hiring and allows managers and recruiters to focus more on other manual activities. Like any other software, an applicant tracker comes with plenty of features. Therefore, choosing a reliable solution can be daunting, especially for newbies. If you've never used an applicant tool before, you might get confused about the right features to single out. To ensure you don't get confused when comparing the best applicant tracking solutions, this guide will outline for you some of the best features a reliable tool must have.
Applicant Tracking System: What Is It and How Useful?
Put simply, an ATS tracker is software that helps companies source the best talent to hire. It automates routine HR activities, giving more time to recruiters and managers to handle other demanding tasks. A robust software should come with features like career page hosting, team collaboration, social sharing, cloud storage, resume parser, interview schedulers, email templates, and more. All these unique features are designed to help streamline the recruitment process.
Usually, companies receive thousands of applications for job openings. Handling these applications manually is a draining activity. Moreover, recruiters can spend countless hours in order to find the right candidate. The best applicant tracking software changes how things are done since tasks like screening candidates are automated. Instead of manually checking resumes, an ATS can scan through thousands and filter out the resumes that an employer is looking for. For example, resumes can be singled out based on relevant experience, age, geographical location, and other attributes. Doing this simplifies the recruiter's job since they narrow their search to a few individuals.
The applicant tracker tool can also be used to track how candidates are moving right from the first time they are interviewed to the end of the process. Bottlenecks in the hiring process can be identified early and resolved to guarantee efficiency. Employers can monitor candidate performance and also provide them with training and any other form of assistance to help them improve their skills.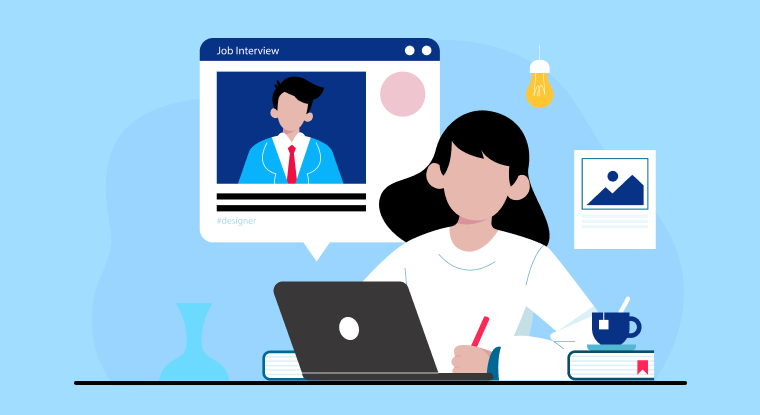 All these perks of the best applicant tracking tool are only possible if you use the right tool with the features outlined below:
5 Beneficial Features of the Best Applicant Tracking Tool
Out of the several features of an applicant tracking tool, here are five of them:
1. Career Page Hosting
One of the main features that you should consider in the best applicant tracking tool is career page hosting. This is where you will post open jobs for applicants to see. Depending on your ATS vendor, the career page can be managed from their platform. It should be easy for you to post and edit job openings. For instance, you should add logos, descriptions, images, social share buttons, and more to your job posts.
Consider the user experience. How will candidates engage with the career page? Job seekers will want a simple-to-use and intuitive interface. So, apart from thinking about your team's needs, you should also evaluate the career page based on the candidates' experience. When candidates struggle with your portal, there's a good chance that they will opt for rival brands. Ultimately, you may miss out on hiring talented individuals for the job.
2. Job Distribution
An Ats system is there to help you create an ideal job portal that portrays your company's values. The software should help you reach a wide audience by publishing the open jobs on various job boards. Job seekers will be looking to apply for jobs on notable platforms like Monster, Indeed, CareerBuilder, and so on. Therefore, you should ensure that your chosen best applicant tracking software has partnered with these platforms.
The right tool should also make it easy for you to identify the source of candidate traffic. After publishing jobs to different job boards, you should be able to track how your marketing tactics are performing. This ensures that you can make adjustments where necessary. If certain job boards are not generating the expected results, you can optimize for the best results.
3. Resume Parsing
You will have hundreds of resumes to go through, making it crucial to invest in an ATS tool. The software you use should simplify the evaluation process with the resume parsing feature. With resume parsing, you can sort your applicants based on specific criteria to help you narrow down your search.
It's worth mentioning that different ATS tools or best applicant tracking tools have varying ways of scanning through resumes. These tools also differ in the way they categorize applications. However, this feature aims to filter out candidates that do not meet the employer's qualifications. The resume parsing feature is quite useful since it gives the employer an easier time tracing specific candidates that should move to the next phase of the hiring process. The resume parser should be accurate. If you are sifting through thousands of resumes, the right tool should provide you with accurate data within the shortest time possible. Ensure that the best applicant tracking has various ways of sorting out candidate data. This gives you the flexibility of sifting resumes and categorizing them based on your hiring preferences.
4. Candidate Relationship Management
To hire the best applicants for the job, you need to create a good rapport with job seekers. Therefore, the best applicant tracking software should have a candidate relationship management (CRM) feature. This feature helps recruiters and managers to build a good relationship before hiring employees.
The CRM feature helps to nurture potential talent right from the time candidates apply for your job post. You can also track their progress in the candidate pipeline. So with this feature, you can be certain that you won't miss out on attracting qualified individuals to apply for your job posts. While thinking about the CRM feature, you should confirm that the best applicant tracking tool can filter, tag, and search your applicant database. Finding specific candidates shouldn't be a hassle. You should locate the applicants you want with just a few clicks.
Moreover, reports and analytics go hand in hand with candidate relationship management features. The insights you collect from candidates' profiles should help you make intelligent decisions throughout the hiring process. So, apart from looking for CRM features, ensure that reports and analytics are available and well detailed.
5. Automation and Customization
Your hiring personnel will only be productive when they are using a reliable applicant tracker. With so much to keep track of, the applicant tool should be helpful in automating specific tasks. For instance, posting jobs, scheduling interviews and meetings, collecting applicant feedback, sending recruiters notifications, and customizing outreach should be achievable with a few clicks. The same applies to third-party integrations you will use to hire faster.
Prioritize how your team will find the software helpful. The last thing you need is to invest in the best applicant tracking system with a steep learning curve. Instead of simplifying hiring and recruitment, you will have made it even more difficult for your team to meet your company's objectives. Aim to settle for a platform that can be personalized to meet your hiring needs. For example, you should personalize email templates according to your client's expectations. Automation should also be in sync with what your teams are doing to speed up the hiring process. Confirm that the workflows can be simplified since it gives managers an easier time and less stress handling manual activities.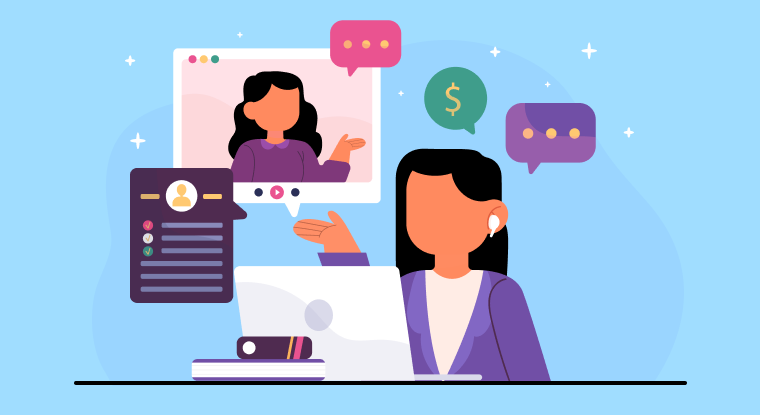 Other Features to Explore
Besides the five core features that have been discussed in this post, other crucial aspects of an applicant tracker include:
Collaboration Features
Onboarding Tools
Social Sharing
Custom Domain
Import Candidates
Activity Tracking
Career Portal
Reports and Analytics
There are several best applicant tracking tools to choose from. Consequently, it's often daunting to pick the best, especially when you don't know what to look for. This guide has simplified the searching process for you. By choosing a tool with the features pointed out, you can be sure to get the most from the software.
You may also be curious to know whether there is a specific software we recommend. RecruitHire is a leading ats tracker with robust features. Large and small businesses can use the tool. Part of the main reason why it's ranked among the best is that it's a product of 500apps. It's reasonably priced to ensure you don't break the bank just to get a tool that meets your recruiting needs.
Wrapping Up
Choosing the best applicant tracking tool shouldn't be difficult. Comparing options might seem like a tough thing to do, but using the information provided here should make the searching process easier for you. Identify your business needs before looking for the best applicant tracking tool. The best software is one that is unique to your core business needs. To save yourself from the hassle of trying one software after another, simply go for RecruitHire by 500apps. You get value for your money with this tool.
What Makes the Best Applicant Tracking System?
#1
Manage the whole hiring process from a single platform
#2
Create jobs, distribute openings on popular career portals and manage candidates
#3
Parse inbound emails to your career mailbox and add them as candidates automatically
#4
24/5 Support & 99.5% Uptime Guarantee
#5
Integrate with virtual interviewing tool, NinjaInterview to conduct uninterrupted, one-way, online interviews
#7
Add unlimited candidates and departments in bulk and sort them based on the stage
#8
Create automation rules to send emails and add notes based on the candidate stages
#9
Unbelievable pricing - the lowest you will ever find
#10
Everything your business needs - 50 apps, 24/5 support and 99.95% uptime
Join the SaaS Revolution
All-in-One Suite of 50 apps

Unbelievable pricing - ₹999/user

24/5 Chat, Phone and Email Support