Job Management Tips to Create and Handle Job Postings Like a Pro
Learn how an efficient job management software can benefit you in your recruitment process.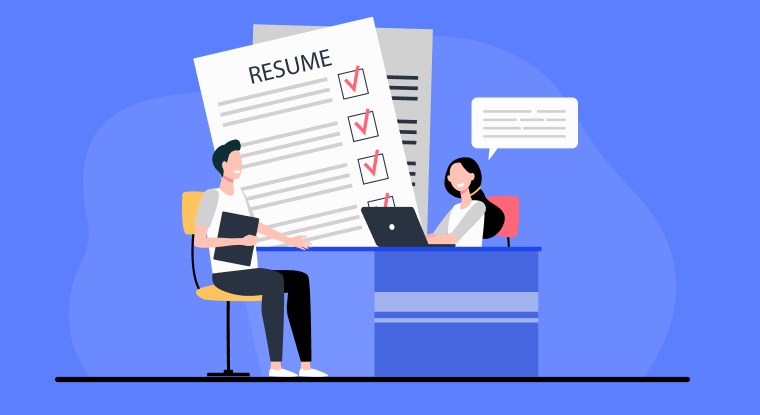 Your job posting, for whichever role, should be more than creating a list of requirements – unless you want to hire robots. The proper job posting should inspire a job seeker to take action. Besides the human factor, the right type of job posting should appeal to search engines. Read on for top tips to help you create and handle a job posting like a professional.
Use a Job Management Software
One of the best ways to create a seamless recruitment process is to use job management software. Instead of relying on your efforts, you can manage multiple job postings effectively and create more openings with software – we live in a digital world, after all.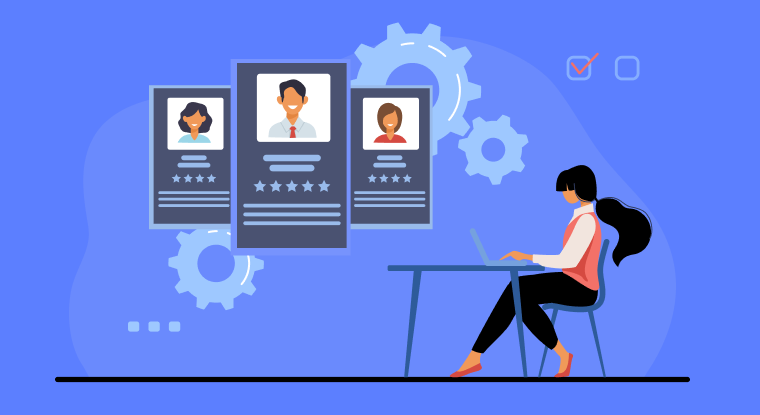 Job management software or an applicant tracking system is automated to help recruiters manage applications, job postings, and candidate data. You can also use it to find new candidates for your openings, schedule interviews, and review applications. Thanks to a simple but intuitive interface, you can track various applications for a single job post. You can also add candidates and fill out their details conveniently.
The Job Management Software Lets You:
1. Refine Your perception
Applicants will be more attracted to your organization if you have an advanced portal design. The portal of a right ats software will showcase job openings and include descriptions of active positions you want to fill.
A career portal with a self-service option is also easy to use as it allows candidates to ask questions and clarify doubts concerning the recruitment process. Apart from this, they can search for new jobs you post on your career page and apply for them.
2. Track Candidates
An applicant tracking software lets you track applicants in real time. After receiving hundreds of applications, you can shortlist candidates by searching for your preference and scheduling an interview. A profile overview feature also lets you inspect specific candidate details, and you can add notes to make the hiring process less complicated.
You can easily screen thousands of applications for a single job by tracking your candidates with the best job management software, RecruitHire.
3. Filter Highly-Qualified Applicants
After identifying qualified applicants, you will need to extract, analyze, and store their resume data – a process that is usually gruesome for managers. However, one of the features of job management software is that it offers a resume function that compiles a list of bulk candidates from which you can shortlist highly-skilled applicants.
Through ats tracker, RecruitHire can also map their resumes to align with a specific choice you have in mind and ensure that you spend less energy and time manually segregating resumes.
4. Create Groups For the Hiring Process
With Ideal applicant software, you can create various groups to effectively manage candidates' data, especially if you run numerous job openings. You can customize the group using pre-determined features and add candidates and jobs associated with specific departments. The process is even more simplified as you can import candidates from different sources and search candidates by application sources and job titles.
Job management software simplifies the workflow, saves time, and reduces human effort considerably. By automating the tasks involved in the recruitment process, you can automate and design your workflows to manage the entire hiring process. Not only this, but you can also view job openings and fill job positions efficiently.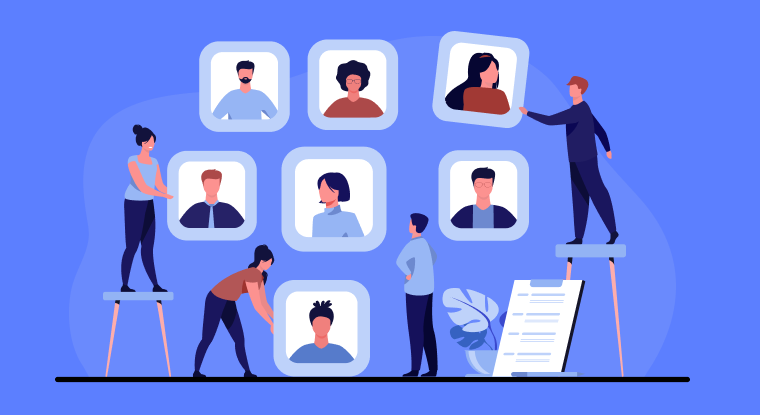 5. Use A Clear Description
Applicants are interested in straightforward descriptions, and machines want keyword-driven descriptions. Therefore, avoid cliches, buzzwords, and jargon when you create a job posting. Also, don't use a traditionally gender-biased word to describe your ideal candidates. Instead, use clear and direct languages that are easy to scan.
You can also use recognizable or industry-standard job titles to attract applicants. For example, for the sake of search engines, use a business title like "strategic data manager" or "advertising director." Avoid titles like "Marketing wizard" and other similar job titles.
A clear description will outline your candidates' skills to qualify them for the job. Use a bullet list to differentiate between mandatory and optional requirements. If this sounds a bit complex to you, the job management software, RecruitHire can make it easier for you.
6. Define Responsibilities
Give your ideal candidates an accurate picture of what they should expect and the skills the management requires. Don't just make a list of obvious or redundant qualifications or an exhaustive list of all possible tasks. For example, don't say you want someone to prioritize work and meet deadlines.
Instead, use bullet points to list specific tasks and projects the applicant must have prior experience with or will work on. For example,
Calculate repair and installation costs

Assemble products and install them according to blueprints

Write 20 cold emails per week

Install and maintain residential water systems.
These are all specific responsibilities that you can't confuse with other roles. You can use tools of applicant tracking tools, RecruitHire, that are designed purposefully to make this work effortless.
7. State Compensation and Benefits
Ensure transparency concerning salary and perks. After describing the job and its roles, create a separate and visible list containing the perks and salary structure. Instead of listing generic benefits, offer an impressive compensation package or equivalent like flexible work hours.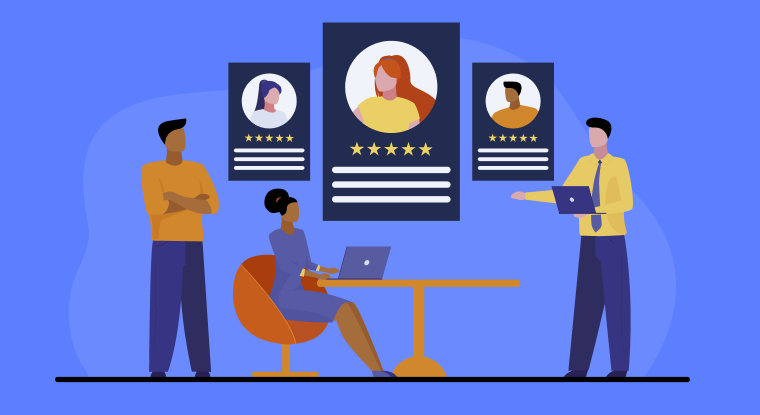 8. Introduce Your Company
Sell your company's mission and culture to reflect what future employees expect. Give an overview of the company's mission statement, size, and services you offer. Since most employees are motivated to work in a positive environment, do your best to make a strong case for your company.
You can include information about opportunities for growth, unique company culture, working hours, years of operations, and a roadmap of the application process.
9. Improve Readability
Eliminate acronyms that will have no meaning to an outsider. For example, if you want to say merger and acquisition, don't ever say "M&A". To another person, it can mean manager and advertiser. If you're going to use industry abbreviations and acronyms, reduce them to improve readability. After writing the post, proofread it for unintentional bias or spelling and grammar mistakes.
10. Make it Mobile-Friendly
Your job posting must be mobile-friendly to fit into different screens with ease. This means you may need to use short paragraphs that deliver concise messages. Use bold texts and bullet points to drive your points, and don't use symbols or emojis that won't display on certain devices. Also, keep your job posting short and exciting.
Conclusion
A great job posting will help you source highly-qualified candidates that will put in good work and improve the company's reputation. But it all starts with how you manage the hiring process. Efficient job management starts with choosing an effective applicant tracker. In this case, RecruitHire by 500apps is the right choice to pick.
What Makes the Best Applicant Tracking System?
#1
Manage the whole hiring process from a single platform
#2
Create jobs, distribute openings on popular career portals and manage candidates
#3
Parse inbound emails to your career mailbox and add them as candidates automatically
#4
24/5 Support & 99.5% Uptime Guarantee
#5
Integrate with virtual interviewing tool, NinjaInterview to conduct uninterrupted, one-way, online interviews
#7
Add unlimited candidates and departments in bulk and sort them based on the stage
#8
Create automation rules to send emails and add notes based on the candidate stages
#9
Unbelievable pricing - the lowest you will ever find
#10
Everything your business needs - 50 apps, 24/5 support and 99.95% uptime
Join the SaaS Revolution
All-in-One Suite of 50 apps

Unbelievable pricing - ₹999/user

24/5 Chat, Phone and Email Support