15 Ways To Use an Applicant Tracker System Effectively
Investing in an applicant tracker system also demands that you invest your time in knowing how best to use the tool. Effectively using ats leads to an overall improvement in the hiring and recruitment process.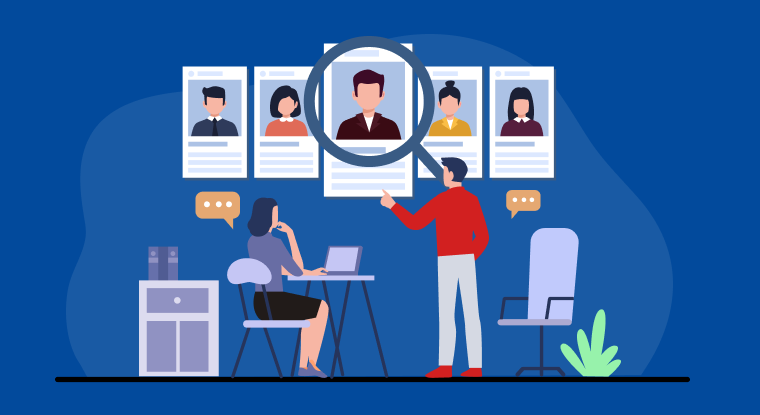 You might be reading this guide because you've done your homework, and you understand how powerful the applicant tracker system (ATS) is. Essentially, an ATS system helps to streamline the hiring and recruitment process. Investing in the right tool saves your team from tons of manual labor hours. For instance, you can automate posting open positions on job boards, sending emails to applicants, creating questionnaires, and so on. However, most businesses don't use applicant tracking systems fully. If you're using your tool to store resumes and nothing else, you're clearly not making the most of your software.
There's so much that an ATS tracker can help you achieve. The right tool with robust features will even help you beyond the recruitment process. You can use the applicant tracker system during onboarding. An applicant tracking software with tracking and monitoring features will help you understand how your recruits are performing and what you can do to improve their skills.
If you've been wondering how you can use an applicant tracker more efficiently, this guide will tip you on the best practices.
What is an Applicant Tracker System?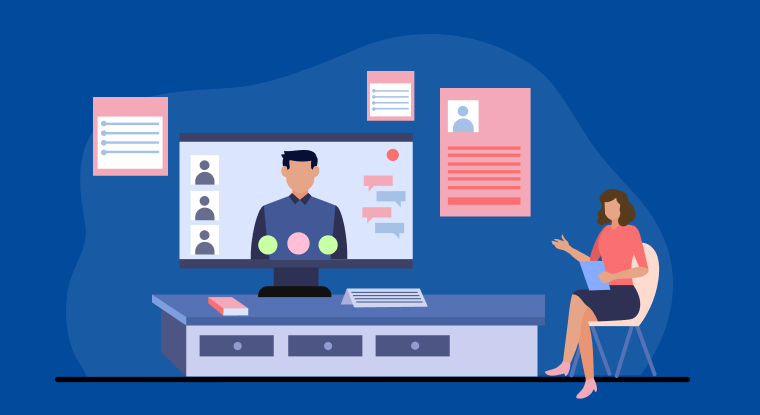 Put simply, the best applicant tracking tool is software used by recruiters and employers to track applicants throughout the hiring and recruitment process. The tool can come with a suite of features to help HR make intelligent hiring decisions faster. Since the software is packed with automation features, it simplifies most tasks that would have been handled manually.
When candidates apply for job opportunities, most look to take advantage of simplified processes. They want to engage with user-friendly platforms. The applicant tracker system should allow applicants to submit their job applications from any device. The software should also help recruiters to screen hundreds of applicants faster and make smarter decisions. For instance, an applicant tracker system should allow for collaborative hiring. It should allow users to share notes and track candidates. This leads to improved quality of hiring and a streamlined hiring process.
Here's what you need to get the most out of an applicant tracking system
How to Use an Applicant Tracker System Effectively?
In order to use an applicant tracker system effectively it is a wise choice to go through the following points first:
1. Make it Easy to Use
One of the main things that are usually overlooked when using applicant trackers is their ease of use. It's worth noting that an applicant tracker with a steep learning curve can make things worse instead of improving them.
Successful businesses often strive to use application software that is simple to use. When users find it simple, the applicant tracker system streamlines hiring in the organization. Besides, candidates will benefit because they will also find it easy to navigate career portals and submit their applications.
2. Don't Overlook the Human Aspect
Since you'll be using an ATS system to automate most HR tasks, this doesn't mean that you should ignore the importance of your manual input. It's crucial to make sure that your human element isn't ignored. After the applicant tracker system runs the resume parser, you should find time to interview candidates in person. Your human aspect will ensure that you get to know candidates in person, improving the quality of hire.
3. Choose an All-in-One Solution
Once you invest in the reliable ats software, the last thing you need is to buy third-party software to use for other tasks. When comparing ATS systems, always ensure you settle for an all-in-one solution like RecruitHire. Choose the applicant tracker system that streamlines everything, from posting jobs to different job websites to resume parsing to scheduling interviews.
4. Use Free Trials
Most ATS tools will provide you with a free trial option to test the software before signing up with premium features. This is a great opportunity to test whether the software fits your business recruitment needs. Upgrade to premium features once you're confident that the applicant tracker system or the ats system suits your business and that it allows for upgrades and flexibility.
5. Train the Users
You will still have to train your team even after purchasing a specific applicant tracking tool. Training your team is one effective strategy to ensure that the ATS tool is used correctly and efficiently. This can mean providing your teams with reading documentation and demos on how to use the software. The more they familiarize themselves with the applicant tracker system, the faster they will work to achieve your company's goals.
6. Keep Your Candidates in Mind
The applicant tracker is also meant to enhance candidate experience throughout the hiring process. Therefore, it's crucial to consider their experience and determine whether the software makes it easier for them to apply to your jobs. Plus, you should also gauge whether the applicant tracker system helps to increase your visibility on popular job boards.
Review reports and analytics frequently to see how candidates engage with the applicant tracker system. Use the insights you get here to make the necessary adjustments. For example, if candidates are not sharing their open job positions on social media, you should fix this by integrating social media buttons. Such adjustments need to be kept in mind, and this is only possible when you put yourself in the applicant's shoes.
7. Personalize Your Emails
Good candidate communication is integral to the success of your hiring campaign. Sending general emails to your applicants will portray a bad image of your company. The best way to use an applicant tracker system is to personalize emails. Use the software to edit the emails before sending them to your intended audience. You should be able to follow up on candidates and thank them for taking the time to apply to your jobs. By doing this, you will be creating a positive impression of your organization.
8. Make Job Postings Simple
It's tempting to try and include all details you can think of when creating job postings. But applicants will be looking for shorter descriptions that are straight to the point. They will care less about the images and mission statements you might think of including in your job adverts. Therefore, use the applicant tracker system to simplify the job opening adverts you will be posting online. Try not to clutter things up because it can frustrate potential candidates from reading all the information posted.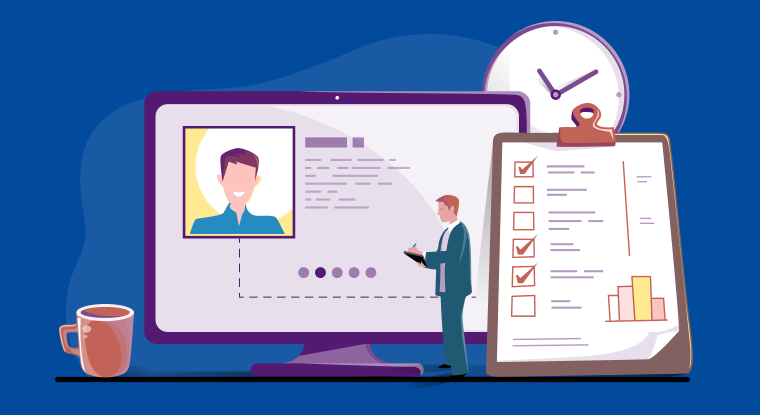 9. Post Jobs at the Right Time
Like any other marketing campaign, you must use an applicant tracking tool to post jobs at the right time. Consider this an important step in creating a lasting relationship with candidates. The best ats software will have handy features to accurately determine the right time to reach out to your audience. So, don't just post jobs on different websites because you want to hire. Timing is key to attracting suitable candidates to apply for your job.
10. Improve Your Communication
An applicant tracker system should also be used to improve communication between the employer and candidates. Often, applicants report poor communication from employers even after a lengthy application process. The job applicant software should be used to communicate with candidates about their progress. If the candidates fail to qualify to move to the next step, they should be informed. Doing this improves the hiring process and can motivate applicants to apply for future positions.
11. Use More Integration
When picking the right platform for your recruitment needs, you should consider whether the software can be integrated with other tools. Integration increases efficiency and productivity. You will be working from a single dashboard without shifting from one application to another. For example, a robust applicant tracker system like RecruitHire can be integrated with third-party tools like PerformanceUp and HRSprout. This leads to a user-friendly experience when using different platforms.
12. Take Advantage of Intelligent Screening
The most impressive aspect of the ATS system's functionality is that it can make intelligent screening to give employers an easier time finding suitable candidates. When using an applicant tracker system powered by machine learning, the tool can learn about the existing employees' skills, qualifications, and experience from their resumes. The tool can then shortlist potential candidates that meet the specific qualifications an organization is looking for.
An applicant tracker system should enrich a company's candidate pipeline with highly skilled individuals suited for open jobs. Improving the quality of hire is a good sign that the tool is helping the business grow.
13. Use ATS Data for Reporting
Reporting and analytics features on the applicant tracker system should be used to improve how a company sources and hires candidates. Regular reports can identify potential bottlenecks in the hiring process. As a result, employers should use such insightful information to make the necessary adjustments. Over time, this leads to a significant improvement in how the business communicates and hires the right candidates.
14. Speed Up the Hiring Process
One of the main reasons why the top online applicant tracking system is worth buying is because it speeds up hiring. When using this software, you should aim to speed up the process. Candidates shouldn't spend more than 10 minutes applying for the jobs. If this is the case, job seekers will be discouraged and turn to rival companies. So, when looking for a simple-to-use applicant tracker system, ensure you use it effectively to hasten hiring and recruitment.
15. Build a Candidate Base
With millions of people looking for jobs daily, companies must work harder to find ideal candidates. An applicant tracking system can hold vast amounts of candidate data on the cloud. Therefore, you should leverage this opportunity to build a candidate database. The good news is that finding the right candidate is easy since an ATS tool can filter data based on education, skills, names, geographic location, and more. With the right data at your fingertips, hiring qualified individuals won't be a struggle. A few clicks here and there will sift out qualified individuals you can contact and hire.
Investing in an applicant tracker system doesn't necessarily mean that you will benefit from it. Use the recommended pointers in this guide to ensure you reap maximum benefits from your tool.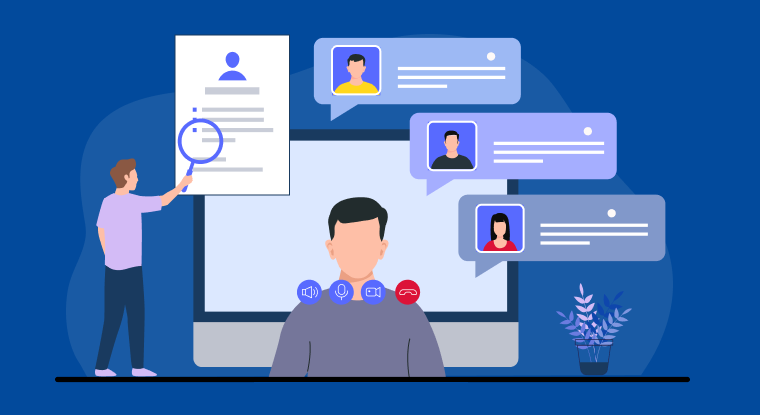 Some Tips to Use an Applicant Tracker System
We've stressed enough that an applicant tool should streamline hiring and recruitment. Some pointers to bear in mind when using this applicant tracker system include:
1. Brand a Unique Career Portal
Candidates will be looking to apply for open jobs in companies that set themselves apart from the competition. Therefore, when creating a career portal page using an applicant tracker system, ensure the page stands out. The first impression will help you attract talented individuals to apply for your jobs. Some will share these jobs on their social networks.
2. Manage Candidate Applications
An ATS tool paves the way for collaborative hiring. You can share notes with your teams and track hiring from start to finish. Managing candidate applications effectively is one effective strategy that will ensure that HR and other stakeholders find it easy to select the best individuals for the job.
3. Unify Your System with Integrations
Integrating all other systems involved in the hiring and recruitment process guarantees that things are kept organized. Strive to unify your system so that candidate information can be sourced from one platform. This also helps to avoid confusion. So, before choosing any applicant tracker system, confirm whether it can be integrated with candidate sourcing websites, job boards, HR system, CRM, and more.
Conclusion
Choosing the best applicant tracker system is one step closer to making the most of the tool. With this in mind, your focus should be on finding a reliable vendor online and investing your time in knowing how to use the software effectively. This guide has outlined everything you need to know to ensure you don't miss out on hiring skilled candidates. The tips discussed herein will also help you to improve your ats recruitment process over time. To help you get started when picking a reliable tool, we strongly recommend using RecruitHire by 500apps. It's a great tool with all the good features anyone would want in an applicant tracker system.
What Makes the Best Applicant Tracking System?
#1
Manage the whole hiring process from a single platform
#2
Create jobs, distribute openings on popular career portals and manage candidates
#3
Parse inbound emails to your career mailbox and add them as candidates automatically
#4
24/5 Support & 99.5% Uptime Guarantee
#5
Integrate with virtual interviewing tool, NinjaInterview to conduct uninterrupted, one-way, online interviews
#7
Add unlimited candidates and departments in bulk and sort them based on the stage
#8
Create automation rules to send emails and add notes based on the candidate stages
#9
Unbelievable pricing - the lowest you will ever find
#10
Everything your business needs - 50 apps, 24/5 support and 99.95% uptime
Join the SaaS Revolution
All-in-One Suite of 50 apps

Unbelievable pricing - ₹999/user

24/5 Chat, Phone and Email Support