Best 10 Candidate Relationship Management Systems
Candidate Relationship Management Systems enable companies to manage and nurture their candidates. It results in a more efficient recruitment process and increases in top talent.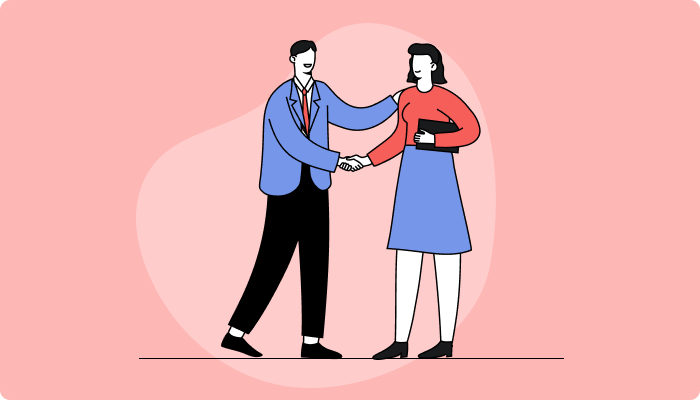 Candidates hold more power and options in today's job market. They can drive the whole recruitment process. It's crucial for employers to stand out and enhance the candidate experience.
But, this is easier said than done in a competitive environment. Employers today face a major challenge of attracting top talent and filling positions. According to studies, companies are facing difficulties in attracting top talent. The studies also indicate that they struggle to fill positions within 12 weeks.
So what exactly is a recruitment CRM and how can it benefit your business? And which are the 10 best CRM tools available in the market to improve your candidate connect via recruitment process? Let's explore.
Candidate Relationship Management Systems
A recruitment CRM is a powerful tool for companies looking to streamline their hiring process. It strengthens relationships with potential hires. The software uses automated communication that is both timely and tailored to each candidate. This helps businesses keep candidates engaged and connected throughout the recruitment journey in a centralized location.
A Candidate Relationship Management Systems allows companies to oversee an applicant's journey, from the initial application to the first day on the job. It encompasses every aspect of the recruitment process, from automated email nurturing to job offers to contract signing. A recruitment CRM ensures complete engagement and coverage of all recruitment bases.
Best 10 Candidate Relationship Management Systems
RecruitHire
RecruitHire is a top-performing Candidate Relationship Management and applicant-tracking software. It's a complete solution for efficiently finding top talent. The software automates recruitment through pre-designed questionnaires, email templates, and simplified screening.
It's user-friendly and requires no special technical skills for seamless operation. The tool seamlessly integrates with email and phone providers.
Features:
Automation
Candidate Tracker
Career Page
Extensive Groups
Job Management
Kanban Board
Real-time Notifications
Resume Parser
Templates for Email
Visual Workflow
Workflow management
Assessment Management
Get started with the leading Candidate Relationship Management System today! Sign Up 14 Day Trial
Salesforce CRM
Salesforce streamlines a company's recruitment and hiring process with its cloud-based Candidate Relationship Management platform. It automates HR tasks for error-free and efficient processes. This results in improved candidate quality.
Salesforce merges all client and candidate info on a cloud-based dashboard using AI, automation, and personalization. The software streamlines the recruitment process and customizes the candidate journey.
Features:
Candidate Tracker
Real-time Notifications
Automated Workflow
Employee Assessment Tools
Onboarding
HR management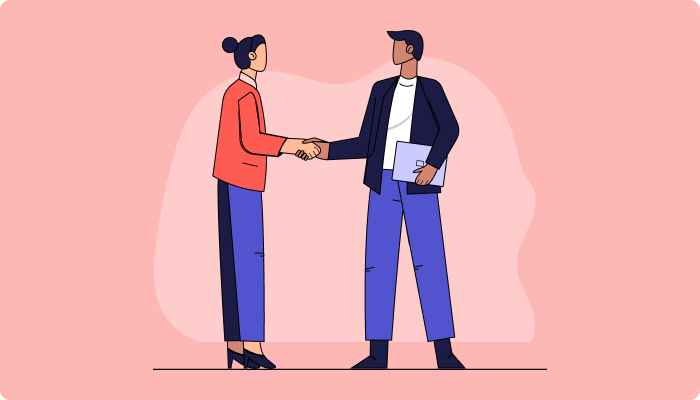 Tracker
Tracker's CRM and ATS software features many functions to help hiring teams maintain organization and efficiency. Tracker streamlines team collaboration with its customizable and limitless activity management.
It provides task board features such as:
Allowing for easy drag-and-drop organization
Checkoffs
Assignment to team members
Features:
Personalized email, text, and letters templates
The bulk emailing capacity of up to 20,000 emails
Automated workflow tools for efficient follow-ups and task assignments based on status changes
Integrated extensions for LinkedIn, Outlook, and Gmail
PCRecruiter
PCRecruiter streamlines the recruitment process, empowering hiring professionals to effortlessly source, nurture, and manage top talent. Its intuitive Candidate Relationship Management features make building relationships with candidates a breeze.
Its advanced communication and collaboration tools make it easy to identify the best fit for open positions.
Features:
Comprehensive candidate search based on resumes, keywords, notes
Centralized candidate management
Workflow automation with drag-and-drop editing
Tracking and monitoring through sequencing and analytics
Insightful recruitment analytics in various visual presentations
Manatal
Streamline your recruitment process with Manatal - a comprehensive Candidate Relationship Management & ATS solution. Its job portal integration, intuitive talent pipelines, and AI-backed candidate suggestions simplify the process.
Features:
LinkedIn public info is easily added to profiles via the Chrome extension
Organize candidate apps into visually appealing kanban boards
Manage client relationships and track placements & revenue
Measure the team's ROI per client by linking revenues to jobs and clients
Easily store candidate and job history and manage activities.
Streamline team collaboration with built-in tools
Recruit CRM
Uniting CRM and ATS capabilities, Recruit CRM is an ideal solution for recruiters and agencies handling large numbers of candidates.
Its user-friendly interface boasts a kanban-style display. It visually represents your hiring pipeline and separates candidates by recruitment phase.
Features:
Job posting management with an auto-populated careers page
Chrome extension for easy LinkedIn sourcing
Automated candidate profile scanning
A suite of built-in reports for recruiting teams/staffing firms
Custom and pre-made reports for common recruiting metrics
Candidate Management Tools
RecruiterFlow
Recruiterflow stands out as a top-notch ATS and recruiting CRM for ambitious staffing firms with its unique combination of automation, simplicity, and user-friendliness.
Features:
Visual kanban boards for candidate/client pipeline management
Job posting on various job boards, such as Indeed and LinkedIn
Integration with popular job boards and Zapier
Advanced recruiting automation for a positive candidate experience
ACT
ACT is a CRM and marketing automation platform for small to midsize businesses. It is offered as both cloud-based and on-premise options.
With ACT, you can effectively manage all client, lead, opportunity, and prospective staff information in a centralized repository.
Features:
Marketing/sales automation for growth, engagement, retention, and sales
Automates repetitive tasks for productivity and efficiency
Task/activity management module for effective individualized assessment
Client/prospect interactions, activities, contact info, and account histories are stored.
SmartRecruiters
SmartRecruiters is a versatile, end-to-end recruiting platform ideal for teams of all sizes, including enterprise organizations.
The platform's SmartCRM component provides recruiting teams with
Tools to enhance their employer brand
Cultivate a pool of active and passive candidates
Engage them with branded, rule-based campaigns
Additionally, the system includes a feature for discovering qualified candidates within the organization.
Features:
Build custom landing pages for events with w/recruitment marketing tools
Field Recruiting App for job fairs & campus events, with real-time resume parsing
Automate recruiting process for increased outreach and efficiency
Integrates with 600+ software apps
JOBVITE
JOBVITE is a comprehensive talent acquisition solution with advanced features that enhance candidate engagement, such as video screening and self-scheduled interviews.
Features:
Employee referrals system
Internal mobility management
Recruitment marketing
Interviewing and volume hiring solutions
DEI (diversity, equity & inclusion) tools
Candidate experience enhancements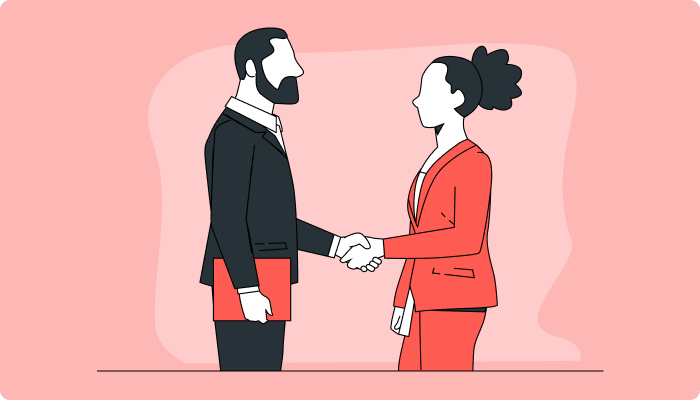 Role of Candidate Relationship Management System
A recruitment CRM streamlines the hiring process by allowing businesses to:
Create a comprehensive talent network in one searchable database
Locate, engage, develop, and manage relationships with candidates
Centralize recruitment activities and utilize tools for automated email outreach, candidate screening, interview scheduling, and background checks
Track and improve the effectiveness of recruitment strategies through insightful reports
Empower collaborative hiring with tools that allow team members to add notes, tag each other in candidate profiles, and centralize communications in a shared candidate profile.
Final Thoughts
A CRM elevates candidate experience globally. It organizes and nurtures every candidate in your hiring pipeline, automating heavy tasks like emailing and pre-qualification. Treating candidates like customers and valuing them improves your chances of attracting top talent to your company.
With the software mentioned in this article, you can streamline all the mundane and repetitive recruitment tasks. This will help you hire efficient top performers.
What Makes the Best Applicant Tracking System?
#1
Manage the whole hiring process from a single platform
#2
Create jobs, distribute openings on popular career portals and manage candidates
#3
Parse inbound emails to your career mailbox and add them as candidates automatically
#4
24/5 Support & 99.5% Uptime Guarantee
#5
Integrate with virtual interviewing tool, NinjaInterview to conduct uninterrupted, one-way, online interviews
#7
Add unlimited candidates and departments in bulk and sort them based on the stage
#8
Create automation rules to send emails and add notes based on the candidate stages
#9
Unbelievable pricing - the lowest you will ever find
#10
Everything your business needs - 50 apps, 24/5 support and 99.95% uptime
Join the SaaS Revolution
All-in-One Suite of 50 apps

Unbelievable pricing - ₹999/user

24/5 Chat, Phone and Email Support