Best Online Applicant Tracking System: Recruiter and Employer Benefits
An ideal applicant tracking system should make it easy for you to filter resumes, simplify job postings, boost candidate-employer communication, and so on. This article will review the top 10 best ATS that you should consider trying. Let's dig in.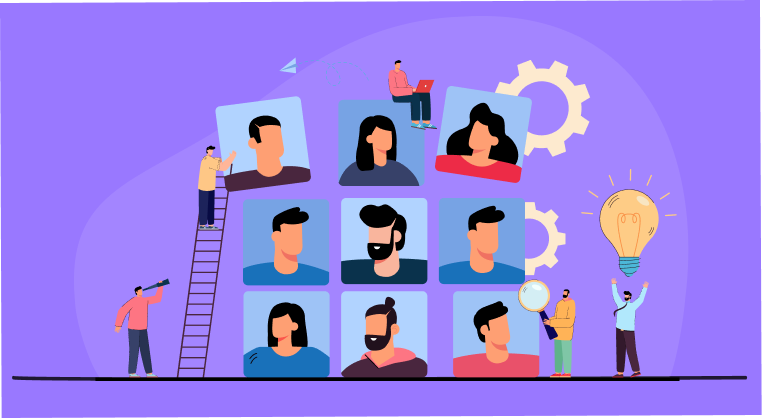 The best applicant tracking tool should conveniently store resumes for future reference, manage referral programs, and even screen applicants. If you have not invested in this software yet, this article will help you understand how an applicant tracking system (ATS) is helpful for recruiters and employers.
What To Look For in an Online Applicant Tracking System?
Essentially, an online applicant tracking system is a tool that helps to simplify the whole process of recruiting and hiring candidates. Hiring and recruiting managers often use this software to automate some of the tasks that would have taken countless hours to handle. The use of ATS software is growing rapidly due to its powerful features and the fact that it makes work easier when screening candidates for job openings.
Every time a company is looking for new employees to fill any open positions, candidates usually go through different stages before the hiring and onboarding process begins. Using an online applicant tracking system ensures that some of these stages are automated, hence saving time. For instance, the best software should quickly parse through resumes to determine the ones that meet your set qualifications. This means you will have a few resumes to cross-check before scheduling interviews.
Choosing the best ATS may not be easy, especially when you are not confident about what to look for. Here are the key features to look for to help you distinguish the best from the rest.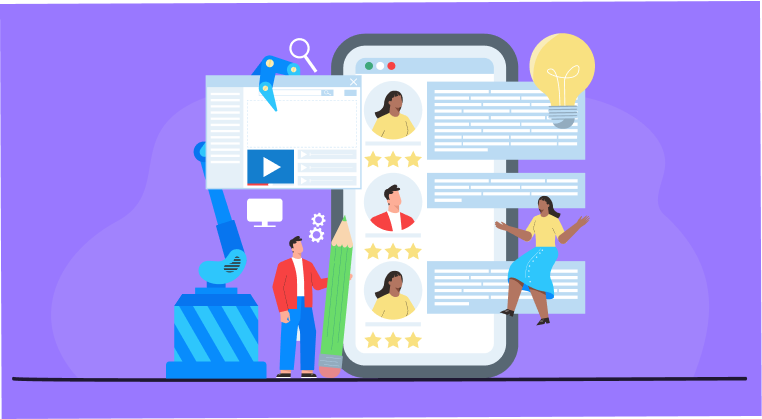 Career Page Hosting
You want to hire new employees into your organization, and this means that you should have a portal where you post these job vacancies. This is where a career page comes in – it's a portal where you advertise job openings. A good applicant tracking software should provide this feature. In fact, you should be able to manage the career page directly from the software. You don't have to switch screens for you to make any changes. A robust tool should come with varying integration features to make the work easier.
Job Distribution
Another vital consideration is that the software should allow you to post to different job boards over the internet. Think about posting on Monster, Indeed, CareerBuilder, etc. Settle for a solution that has partnered with popular recruitment websites. Doing this increases the likelihood of maximizing your reach.
Resume Storage
Resume storage is a must-have feature in an ATS. The system should safely store candidate data for future reference. Even after finding the candidates you want, it's important to have their data stored somewhere so that you don't have to start searching for potential employees in case you need them in the future.
Collaboration Features
Finding the best applicants can be daunting, especially when you have thousands of resumes. You need to work with your teams to ensure that work is simplified. Joining forces helps in making sure that tasks are streamlined and that no one suffers the burden of screening candidates. Therefore, applicant software should provide collaboration features. It should allow effective team communication and share files where necessary.
Interview Schedulers
The interviewing process is an integral aspect of the hiring process. Finding the best applicant tracking system helps to manage the interview scheduling process. An applicant tracker does most of the work here as you can quickly engage with qualified candidates and plan interviews accordingly. Automating this process helps to push applicants down the recruitment funnel, which saves a lot of time and energy.
Social Sharing
Finally, an ideal online applicant tracking system should have a social sharing feature. Keep in mind that most applicants who might be interested in your job openings are active on social media networks like Facebook, Instagram, Twitter, etc. The right tool should allow you to post your jobs here, which also helps to expand your reach.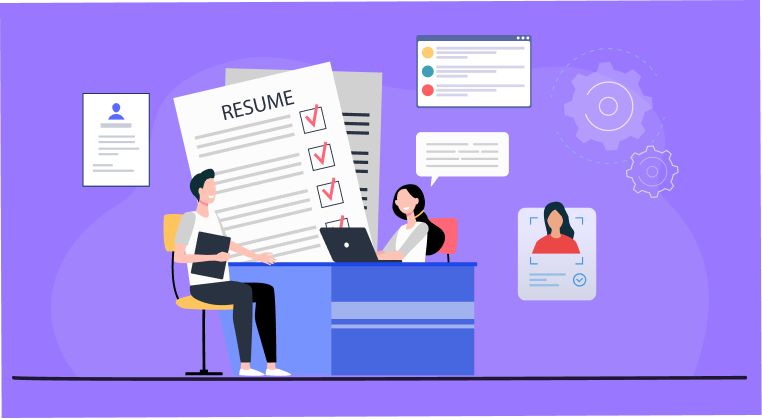 Best Online Applicant Tracking System for Small Businesses
Large businesses will want robust software that serves the purpose. To find the best software, you need to consider the features discussed above. Confirm that the applicant software you intend to buy comes with all the mentioned features. Doing this allows you to select the best tools before evaluating each individually.
Surprisingly, we still recommend RecruitHire here because it has all the necessary features to handle the voluminous recruitment process. RecruitHire's simplicity doesn't mean that it can't serve big companies. Most users argue that the software has all the necessary features to manage any recruitment process. Some of these features include:
Kanban boards

Automation

Job management

Career portal

Visual workflows

Resume parsing

Real-time notifications

Unlimited groups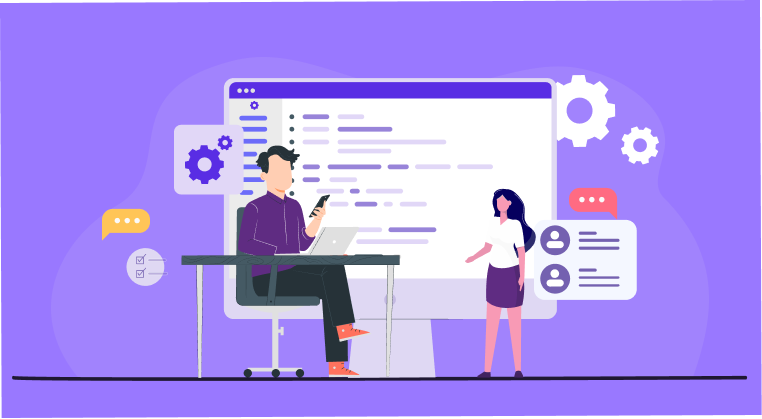 Top 10 Online Applicant Tracking Systems
As previously mentioned, when finding the best ATS, it's crucial that you consider the key features that a tool has. Based on this fact, RecruitHire stands as the best ATS tool overall. There is so much you can do with this software, and it's even surprising that it comes at a friendly price tag of $14.99 per month. You can manage the process of tracking candidates, resume parsing, posting on the career portal, and collaborating effectively with your teams.
You will love RecruitHire because it has partnered with popular recruitment agencies online like Indeed, Peopleperhour, Entrepreneur, etc. You can be confident that your message will reach as many people as you want. The recruitment process has never been this easier. RecruitHire gives you an easier time in using the tool to give your company the talent boost it requires to compete with other big players in the market.
RecruitHire
RecruitHire by 500apps is a leading applicant tracking system with all the best features you can ask for. It's an all-in-one recruitment software, which means you can handle most of the recruitment activities using this tool. The tool comes with a suite of powerful automation features such as email templates for your convenience, triggered questionnaires, and multi-level screening stages. It has a simple-to-use interface, and you can simplify things by taking advantage of the amazing integrations and widgets. You can never go wrong when you are using a tool that streamlines most tasks without necessarily demanding a lot of human input.
Small businesses can make the best of this tool due to its powerful features and simplicity. Since the company is growing, you also need a tool that will grow with you. Therefore, RecruitHire is the best choice for small businesses looking to improve their overall hiring and recruitment processes.
Zoho Recruit
We've touched a bit about this software. It's a good solution for staffing agencies and in-house recruiters. Some key features of this software include a career portal, job distribution, resume parsing, Google Chrome plugin, collaboration features, etc.
PinPoint
PinPoint is an innovative tool with exceptional features that help streamline recruiting. Besides engaging with the best candidates in the market, the software also helps to hire and retain them in the long run. Some of the features that ensure you attract the right applicants include employee referrals, branded careers website, a job board marketplace, a sourcing extension, etc. As for hiring, outstanding aspects of this tool include interview scheduling, job requisition management, talent pools, candidate profiles, video interviewing, and so on.
Greenhouse
Greenhouse online applicant tracking system is a great tool that allows your business to find ideal candidates quickly without having to worry about posting jobs and scheduling interviews. The software is packed with incredible tools to ensure you find the right people to join your company fast and keep things going. Users love using Greenhouse due to its simplicity. The software has dashboards that highlight the most important sections. This makes it easy to complete tasks with just a few clicks.
SmartRecruiters
Do you want to get smart with your hiring and recruitment process? Well, SmartRecruiters is the right pick for you. Like PinPoint, you can attract, select, and hire the best talent to join your company. Features that will help you appease the right applicants include campaigns, communities, direct sourcing, smart jobs, career website, etc. To select the best from the list of potential applicants, you will take advantage of features like applicant tracking, automation, hireloop, smart workflows, central messaging, and more. The hiring process is even made easier with useful features such as a hiring plan, e-signature, branded portal, reference check, background screen, etc. Ideally, you can make a huge difference to your HR processes by using SmartRecruiters.
iCIMS
iCIMS is also a top-rated solution that deserves a top 10 spot. This software works because you don't have to use multiple tools to hire and retain employees. iCIMS can help you attract, engage, hire, and retain the best candidates. One of the main interesting aspects of this software is that it allows you to personalize candidate experiences. Powerful recruiting products that come with this tool include career sites, offer management, candidate relationship management, onboarding, and more.
Taleo
Taleo is a product of Oracle. The human resource department can use this tool to engage with applicants, manage the onboarding process, generate reports, and track communication. Taleo is highly customizable, which means it can meet your business needs in every way. The software can help you narrow your search by filtering applicants using knockout questions, bonus points, resume scoring, and Boolean searches.
Jobvite
Jobvite also delivers, and the best thing about this tool is its simplicity. It uses AI to improve the quality of your hires. What's more, the software can be used to automate mundane HR activities. This helps to bring about efficiency in the hiring and recruiting process. You don't have to waste time checking resumes and sending candidates emails. These are some of the tasks that can be automated. Welcoming new recruits to your organization is also streamlined, thanks to Jobvite onboarding features.
Recruiterflow
Recruiterflow is a cutting edge executive search software designed to simplify the hiring process and enhance the hiring process. With powerful features like AI-powered candidate matching, automated outreach, and customizable pipelines, Recruiterflow is a one stop solution for all your hiring woes.
Breezy HR
Breezy HR is what you need to take your hiring process to the next level. The tool handles most operations from advertising job openings to making offers and attracting candidates. Breezy HR has also partnered with common job boards to ensure your vacancies can be duly filled in less time.
JazzHR
JazzHR allows you to optimize your hiring process. The ease of customization of this tool ensures that you only use the features that are important for your business. With the collaboration features that it offers, you can create a good working environment for your HR team. JazzHR also helps to improve how you communicate with your prospective candidates.
Conclusion
In a word, an online applicant tracking system is the next big thing in the digital space, and companies strive to hire the best talent pool in the industry. Be the best in the market by using the best ATS software to source the most qualified individuals. RecruitHire could be just what you need to transform your HR today.
What Makes the Best Applicant Tracking System?
#1
Manage the whole hiring process from a single platform
#2
Create jobs, distribute openings on popular career portals and manage candidates
#3
Parse inbound emails to your career mailbox and add them as candidates automatically
#4
24/5 Support & 99.5% Uptime Guarantee
#5
Integrate with virtual interviewing tool, NinjaInterview to conduct uninterrupted, one-way, online interviews
#7
Add unlimited candidates and departments in bulk and sort them based on the stage
#8
Create automation rules to send emails and add notes based on the candidate stages
#9
Unbelievable pricing - the lowest you will ever find
#10
Everything your business needs - 50 apps, 24/5 support and 99.95% uptime
Join the SaaS Revolution
All-in-One Suite of 50 apps

Unbelievable pricing - ₹999/user

24/5 Chat, Phone and Email Support