4 Common Misconceptions About Applicant Tracking Software
Applicant tracking software helps companies manage their HR from recruiting new employees to hiring them. By using ATS software, you'll be able to find and hire the best talent on the market. Moreover, the software lets users track candidates throughout the hiring process.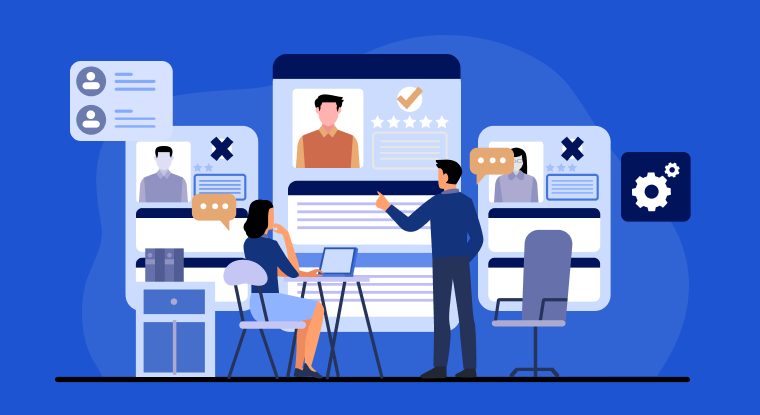 Technology is changing at a rapid rate. However, most companies haven't fully embraced the idea of using technology when hiring and recruiting employees. As a result, most businesses still hold on to conventional aspects of the recruitment processes and systems. When businesses think of using technology to automate the recruitment process, they tend to be hesitant because they are unsure about what they are getting into.
Perhaps you have been considering investing in an applicant tracking software, but you are not sure whether this is the right decision. Maybe the misconceptions you have in mind could be preventing you from using this software to streamline HR processes in your organization.
To build confidence in the decisions you are about to make, this article looks at the four common misconceptions about applicant tracking software. We will also recommend the best ATS software that you should turn to.
Introduction To Applicant Tracking Software
Applicant tracking software is a tool that businesses use to manage HR tasks, from acquiring new employees to hiring them. With the help of ATS software, it's easier to find and hire the best talent in the market. Moreover, the software gives users the advantage of tracking candidates throughout the recruitment process.
How does ATS exactly work?
An applicant tracking software mixes several steps in the hiring process and optimizes standard HR functions, including tracking, filtering, evaluating, communicating, and ranking candidates. Using this software makes your HR team more efficient since it implements agile procedures which customize applicants' journeys and hiring workflows.
The steps that an ATS runs include:
Creating job opening
Posting job openings on job boards or career pages
Applicants apply for vacancies
Resumes are parsed and ranked
Interviews are scheduled
Best applicants are hired
Note that ATS helps you create and customize branded job boards or career pages without coding expertise. This is the page where you will communicate to your audience/applicants about existing job openings and how they should apply for them.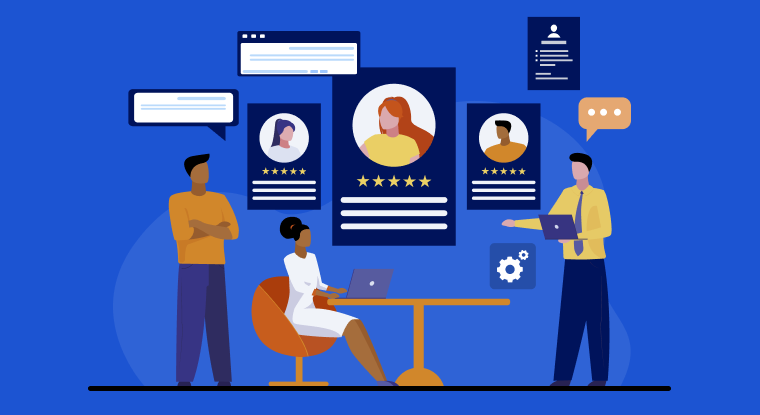 Depending on the software of your choice, it should be able to give you the flexibility of sharing your posts on other job boards, social media pages, or even other platforms where you deem necessary. Doing this increases your reach, and you stand a higher chance of getting the best candidates to apply for your job vacancy.
How advantageous is it to use an applicant tracking system? One of the main reasons most companies use this software is because it automates most HR tasks that would have otherwise taken a lot of time. For example, ATS software can scan thousands of resumes in minutes. Ideally, this would have taken days to go through resumes.
It should be noted that ATS stores candidate data even after the recruitment process is complete. Therefore, in situations where there is an impromptu departure of your workers, you can always check your database to contact qualified candidates to apply for the job opening.
This saves you from the hassle of posting job openings and inviting candidates over and over. ATS software automates the process, and all you have to do is to run it when necessary.
Misconceptions About ATS
So, what are some of the misconceptions that could be holding you back from choosing the best ATS for your business? First, you probably assume that all applicant tracking software is the same. Since most of these tools handle similar tasks, the chances are that you think they are the same. However, you will come to realize that this is not true. There is more to this, as discussed below:
1. All Applicant Tracking Software Is The Same
All ATS software isn't the same. You can be sure about that. These tools are designed for varying reasons, and businesses use them to meet different needs. For that reason, you need to dig to determine the right software that works for your company.
Another thing you need to realize is that your business needs keep changing. Therefore, you will want to settle for an ATS tool that grows with you or helps you meet your changing requirements. This should give you a reason to believe that one size doesn't fit all regarding applicant tracking software.
The customization options of ATS software differ. Some give you the flexibility to customize the software depending on your preferences, whereas others don't. Features will also vary depending on the software developers, which means that the functionality and the complexity of ATS tools aren't the same. Therefore, it's a wrong misconception to assume that ATS tools are the same.
2. Applicant Tracking Software Doesn't Suit Small Businesses
Are you running a small company or startup? Well, you might think that you don't need an applicant tracking software because you have a small number of employees to manage. Logically, you might be right. But have you thought about your growth prospects? Technically, you want to rely on an applicant tracking tool that grows with your company. Therefore, choosing an ATS will only focus on finding one that fits your budget needs.
It's even easier to use an ATS when running a small business since there is not so much you need to handle. As long as you get the best quotation, it would help if you didn't think twice about investing in this tool. You won't regret it in the long run.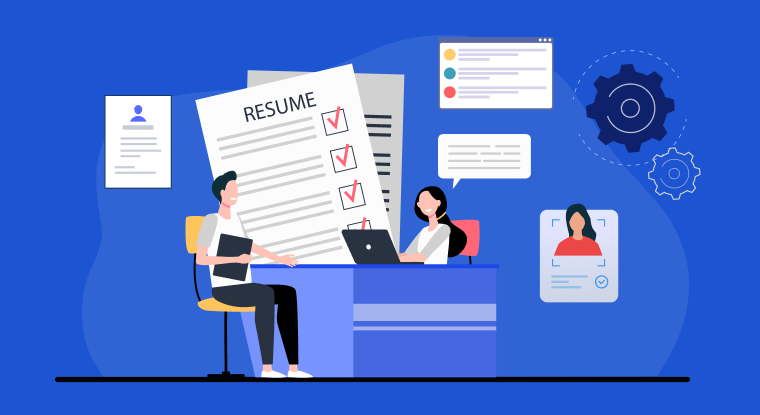 3. Applicant Tracking Software Is Expensive
New technologies that seem to make things easier in businesses are always purported to be expensive. This is not the case with an applicant tracking software. We mentioned previously that ATS tools are not the same. Some come with basic features, whereas other comes with complex features. That said, it should be noted that the prices of ATS software vary.
Some tools are affordable, yet they have all the essential features to help your HR team. Others are costly, but they might not meet your expectations. To ensure that you're choosing the best software based on your budget, it's essential to consider your business goals. Sometimes you shouldn't compromise on price if you want a robust tool that delivers.
So, the notion that ATS software is expensive isn't true. The answer to this question is that – it depends!
For example, some powerful ATS tools like RecruitHire offer the best user experience, yet it's cheap. The software goes for just $14.99 per month. With this price, you can access powerful automation, integrations and widgets, and tons of other features. For example, the software streamlines the recruitment process by helping you shortlist candidates, check profiles, add notes, and effectively manage them in a single dashboard.
4. Applicant Tracking Software Is Too Time Consuming
Applicant tracking software isn't as time-consuming as you think. Maybe this is your impression because other businesses struggle to find the right software. The search process might be lengthy, especially when you don't know what to look for. But now that you have an idea that you can choose RecruitHire, it's easy. The best part is that you don't have to break the bank to use this software.
An easier way to find the best market tool is to single out the essential features to look for. For instance, you should be on the lookout for:
Job distribution

Career page hosting

Onboarding tools

Social sharing

Collaboration tools And so on!
Conclusion
It's good to get the facts right when looking for a tool that will bring a massive transformation in how you recruit and hire employees. So we've busted the common misconceptions that may have been holding you back from choosing the best software to use.
So moving forward, you can be confident with the decisions you will be making. Remember, RecruitHire is a leading ATS solution that is affordable, and it helps your HR team to work more efficiently. It's worth considering.
What Makes the Best Applicant Tracking System?
#1
Manage the whole hiring process from a single platform
#2
Create jobs, distribute openings on popular career portals and manage candidates
#3
Parse inbound emails to your career mailbox and add them as candidates automatically
#4
24/5 Support & 99.5% Uptime Guarantee
#5
Integrate with virtual interviewing tool, NinjaInterview to conduct uninterrupted, one-way, online interviews
#7
Add unlimited candidates and departments in bulk and sort them based on the stage
#8
Create automation rules to send emails and add notes based on the candidate stages
#9
Unbelievable pricing - the lowest you will ever find
#10
Everything your business needs - 50 apps, 24/5 support and 99.95% uptime
Join the SaaS Revolution
All-in-One Suite of 50 apps

Unbelievable pricing - ₹999/user

24/5 Chat, Phone and Email Support