A Guide for Recruiters and Job Seekers on Applicant Tracking Systems
Top applicant tracking systems (ATS) simplify recruitment by automating common hiring activities like candidate screening, job posting, applicant management, and interview scheduling. A good ATS tool should have robust features like job distribution, resume parsing, email templates, team collaboration, etc.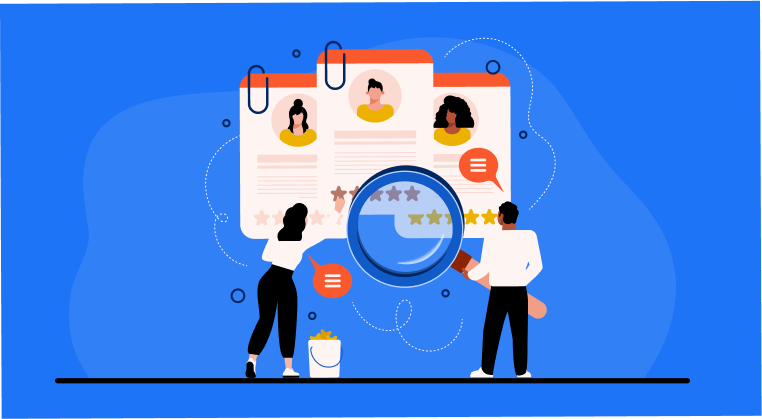 If you're in charge of the human resource (HR) department in your organization, the chances are that you've heard of top applicant tracking systems (ATS). However, since you're here, you probably aren't 100% sure how top applicant tracking systems work.
This guide will take you through how this system works and why you should consider investing in it.
Applicant Tracking Systems an Introduction
An applicant tracking tool is designed to help companies navigate the hiring and recruitment process. With the help of this tool, some of the HR tasks that would have been handled manually are streamlined for increased efficiency. The software can be used right from the initial outreach to the point where candidates are chosen for the final interview. When armed with the right ATS tool, it can be used for onboarding.
The applicant tracker software is programmed in a way that it helps recruiters and managers to screen candidates' resumes, filter and organize them, and bring out the best applicants to the top of the list. When using this software, you don't have to go through all the candidates' resumes one by one. Instead, the tool screens these resumes and gives you the best that meets your qualifications. This saves time since recruiters will focus more on engaging with qualified candidates that can be pushed to the next level in the recruitment process.
So, an applicant tracking system is helpful to companies looking to streamline the hiring process. It makes it easy to narrow down to only a few potential candidates that can be interviewed before initiating the onboarding process. More about the functions and benefits of ATSs are discussed in detail in the following paragraphs.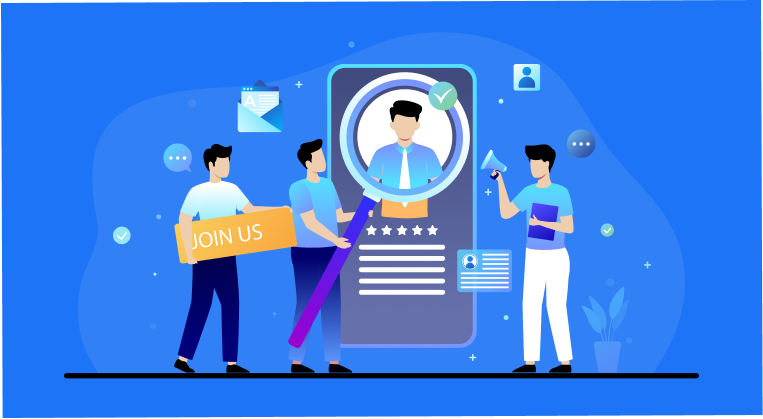 The Function of an ATS
Since you now know how applicant software works, let's walk you through some of the core functions of this tool. It's worth noting that the functions of a specific tracker tool will depend on its features. To ensure you choose the best applicant software, we will also look at the core features that a reliable tool must have.
Job Posting
Recruiting new employees into an organization can be lengthy and burdensome. This is especially true for companies that still rely on conventional hiring techniques. For instance, publishing open positions in magazines and advertising them in traditional media can be costly and time-consuming. But with top applicant tracking systems, announcing job openings is simplified.
Creating job descriptions can be done with just a few clicks. The open jobs can also be scheduled to be posted on specific job boards. Again, this relieves recruiters from the burden of finding multiple websites where they can post job openings. Moreover, a reliable ATS solution like RecruitHire gives you the benefit of creating a career portal. This page creates a good impression of your company. The right tool will ensure you create a branded career portal that sells your brand. Therefore, one of the main benefits of using top applicant tracking systems is that it helps recruiters and other individuals involved in hiring to create engaging and optimized job posts.
Filter Applications
Small businesses with few employees may argue that they don't require an applicant tracker because they interview only a few candidates. However, you'll come to realize that the perks of an applicant tracker go beyond recruitment. This software is also useful during onboarding and monitoring the performance of recruited employees.
Hundreds of thousands of candidates might apply for your job opening. The reality is that you can't go through all the applicants' resumes. Doing this manually could lead to bias since there are candidates you may not have the time to go through their resumes and evaluate their skills. An applicant tracker comes in handy because it automates resume parsing. It scans through thousands of applications and picks the best for you based on your search criteria. Consequently, this gives you ample time to attend to other recruitment processes that require your manual input, like interviewing candidates.
Skills Matching Expertise
Another crucial function of top applicant tracking systems is their ability to match the required skills with specific candidates. Your company stands to benefit because you will hire the best individuals from a pool of talented job seekers. The ats software can also be used to attract highly skilled job seekers to apply for your job posting. If applicants within your database qualify for certain job positions, the tool can invite such job seekers to apply for the job. Therefore, top applicant tracking systems give managers and recruiters an easier time sourcing the best workforce to join the company.
Communicate With Top Rated Job Websites
Top applicant tracking systems with a proven track record partner with some of the best job search websites like CareerBuilder and Monster. Any new job openings in your company can be communicated through these platforms, increasing your reach. The advantage gained here is that you don't have to worry about posting job openings to these websites manually. The applicant tracker software will do the job for you.
Onboarding Assistance
The relevance of top applicant tracking systems goes beyond hiring skilled individuals for specific jobs. After you've picked the best applicants and are ready to welcome them to your company, the ATS software can still help you with employee onboarding. For instance, a good tool should have training modules that new employees can use to familiarize themselves with how things work. This leads to increased productivity since managers don't have to repeat training sessions from time to time.
You will only get the best of top applicant tracking systems if you settle for the best software online. Here's a look at the most vital aspects you should consider: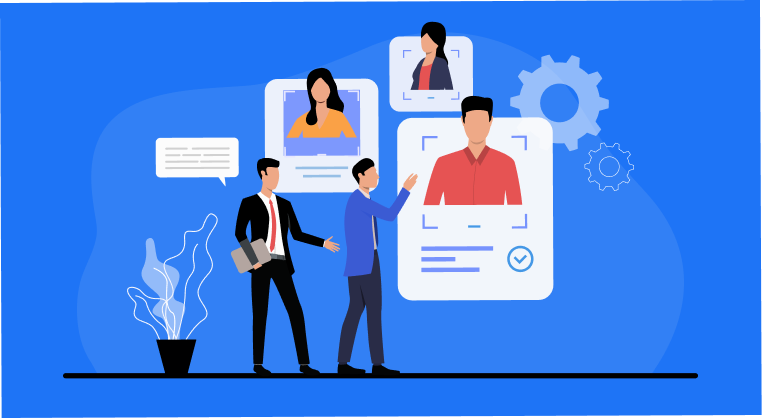 Important Aspects of an ATS
Job Distribution
Top applicant tracking systems should allow you to advertise jobs on your company's page, third-party websites, and via paid ads. It's important to consider whether these top applicant tracking systems partner with notable job websites like Monster, Indeed or CareerBuilder.
Candidate Sourcing
You might post your job openings on well-known job boards, but this isn't enough. Using LinkedIn to track qualified individuals won't just do the trick. The best ATS tool should help you create a talent-rich candidate pipeline. You should be able to grow your applicant pipeline by having some of the best job seekers applying for positions in your company. This is the only way that you will counter competition from your rivals. Employees are the lifeline of your business. So, it matters a great deal when you attract and hire the best teams.
Reporting and Analytics
Hiring the right individuals for the job also demands that you stay proactive. You need informative insights to help you make smart decisions. Reporting and analytics feature allows you to understand your applicant pipeline better. Besides hiring people, you should be able to track their performance from a single dashboard. That's what efficiency is all about, and a reliable applicant system should help you achieve this.
Resume Parsing
The importance of a resume parser shouldn't be overlooked when comparing ats tracker options. You need a powerful resume parser that can scan thousands of resumes in seconds. The software should also categorize the resumes depending on your search criteria. Essential aspects of the resume parser to consider include the fact that it should be fast and accurate, have an import field, and more.
Email Templates
You will want to communicate with applicants during and after the recruitment process. So, it's crucial that you look for top applicant tracking systems with robust messaging features. It should be relatively easy for you to automate email communication. The best tool should come with customizable email templates. This feature will speed up communication and automate tasks that would have taken a lot of time. Look for things like embedded forms, email signatures, implant hyperlinks, etc.
Team Collaboration
When conducting the hiring process as a team, you need to ensure that the ATS tracking tool has collaboration features. Your teams should seamlessly work together toward a common goal. The software should have private channels where hiring managers can interact directly with candidates. A good ATS tool should generally make it easier for the hiring team to recruit the best job seekers in the market with team collaboration. Which is how it becomes one of the top applicant tracking systems.
Conclusion
Top applicant tracking systems are something your company needs to attract and hire the most qualified individuals. Doing all the recruitment tasks manually isn't the best approach as most competitive companies use ATS systems. Aim to choose the best software based on the aspects outlined in this guide. Since there are tons of tools to choose from, we strongly recommend using RecruitHire from 500apps. It's a great tool with a suite of the features discussed here and more.
What Makes the Best Applicant Tracking System?
#1
Manage the whole hiring process from a single platform
#2
Create jobs, distribute openings on popular career portals and manage candidates
#3
Parse inbound emails to your career mailbox and add them as candidates automatically
#4
24/5 Support & 99.5% Uptime Guarantee
#5
Integrate with virtual interviewing tool, NinjaInterview to conduct uninterrupted, one-way, online interviews
#7
Add unlimited candidates and departments in bulk and sort them based on the stage
#8
Create automation rules to send emails and add notes based on the candidate stages
#9
Unbelievable pricing - the lowest you will ever find
#10
Everything your business needs - 50 apps, 24/5 support and 99.95% uptime
Join the SaaS Revolution
All-in-One Suite of 50 apps

Unbelievable pricing - ₹999/user

24/5 Chat, Phone and Email Support