A Guide to Find the Right Applicant Tracking Software for Your Business
This blog introduces applicant tracking systems, followed by useful tips on how to choose an ATS, what to consider, how to go about it, etc. Finally, you'll find a section describing the benefits that ATS software has to offer.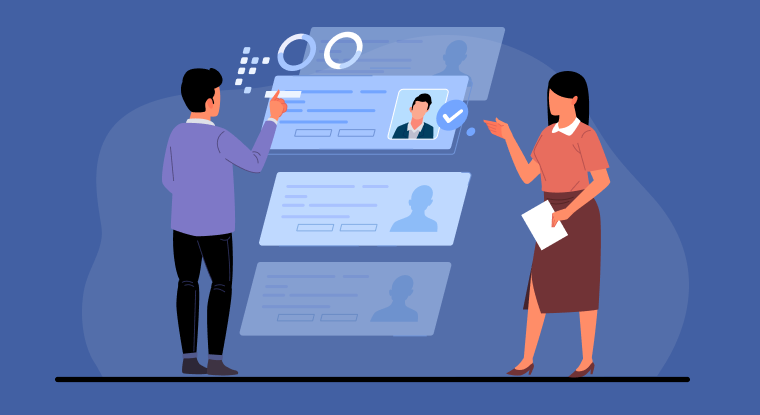 Over the past few decades, we've become more able to tackle problems of logistics and officious matters by leveraging the functionality of management software and software automation. Repetitive, mundane, and detrimental tasks such as bookkeeping, data analysis, keeping track of people and events, etc. have been considered, researched, and provided with new solutions. One of these problems, regarding the logistics, surrounding hiring new employees (and related legwork such as interviewing, resume analysis, communication with the prospective hire, etc) has had an elegant solution created for it and named the Applicant Tracking Software.
An applicant tracking software deals with the bookkeeping part of the recruitment process. It helps in presenting the first interactions with the applicants and analyzes their performance. It can handle things such as scoring analysis, communication, logistics, etc. associated with posting, interviewing, and selecting employees for a job opening.
It relieves your teams of the mundane parts of recruitment, providing you time to focus on other important aspects of the process. It is an extremely effective tool and can cut out a big portion of time spent for you to utilize in more effective places.
Now that you're aware of why you should consider using the applicant tracking software, let's continue and talk about how to find the right one for you.
How Do I Select the Right Applicant Tracking Software for My Business?
An Applicant Tracking System is a big consideration, and preparation is important. for your organization. Think about the things it can offer you, and what you hope to gain from it as well.
Choose an ATS software that best matches what you're looking for, such as what positions you will be hiring for, what kind of company or organization you are, etc. Some factors include:
Requirements of Your Organization
Recruitment and application analysis is a many-headed beast. Something that works for one person may not work for another company, and vice versa. An important part of this is understanding what kind of market you are in, and what kind of employees you want to attract. Are you a fast food joint or an uptown hedge fund office? Both employments are very different to recruit for and require different tools. Therefore, take a close look at what functionality and flexibility an ats software offer you, and compare it to your requirements.
Applicant Analysis and Sorting
One of the major ATS systems such as RecruitHire provides you is a sorting engine, which takes all of the data you and your applicants put in and put it all into a clear image. A good Applicant Tracking Software provides excellent analysis tools and candidate bookmarking, as well as generates processed data for your Human Resource Team, such as applicant metrics, questionnaire results, etc.
Integration
Integrating an ats software into your existing organization can help bring much peace of mind to your teams by bundling it with things they are already comfortable with working on. A good ATS system allows easy integration into software for other things, such as management, mailbox configuration, messaging and calling, conferencing, etc.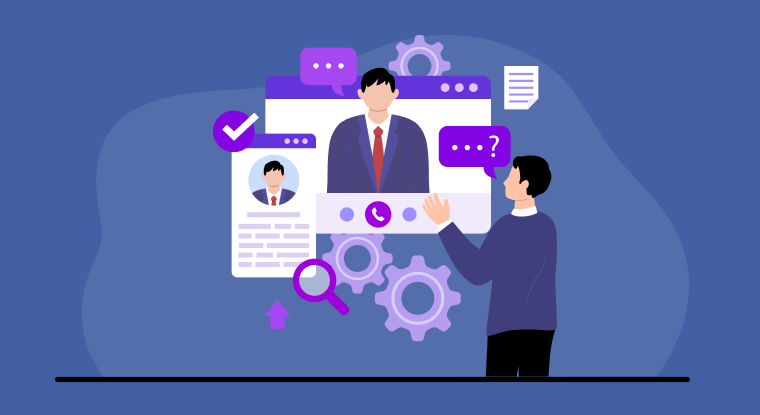 What Are the Steps in Selecting the Right Applicant Tracking Software?
Choosing an Applicant Tracking Software is no simple task, nor should it be taken lightly. It is a big investment of your time and money and requires your team of Human Resource engineers to be on their game to ensure your transition to normalizing the use of the ats tracker is done smoothly. Fortunately, there are three broad and simple tasks you can use as a guideline to choose the correct Applicant Tracking Software for you.
Step 1: Find Out What You Need
As mentioned above, there is a wide variety of Applicant Tracking Software out there that cater to all kinds of needs. Some are particularly good for one style of management while another may work for all recruitment purposes with a high degree of customizability. An important question that arises is this: "What exactly do you and your organization need out of your Applicant Tracking Software?"
Ask yourself questions about what kind of business you have and what kind of employees you want to recruit, etc. Let those answers narrow down your options for the kind of applicant tracker you need.
Step 2: Look For the Right Tool
Once you've figured out what you want, you can get to weighing ATS systems between their relative features and functionalities. You should aim for something that:
Provides an excellent and friendly user interface.
Fits the size of your organization.
Enables scaling up or down depending on the requirements of your organization.
Includes robust analytics tools.
Step 3: Consider the Software Itself
By "considering the software" I mean to refer to understanding what you're buying as a whole. Alongside buying an Applicant Tracking Software, you are hiring a support team that, in the best case, is there with you through any sort of hiccup or trouble that you encounter in your application of the ATS software and beyond.
Therefore, consider the brand image of the software manufacturer you're purchasing your product from. Are they a reputable brand? What kind of post-purchase customer care do they provide? Will they help you and assist as you get your applicant tracking up and going? If you can answer "yes" to all of them, then, in conjunction with the previous steps, it is safe and advisable to decide to buy the Applicant Tracking Software.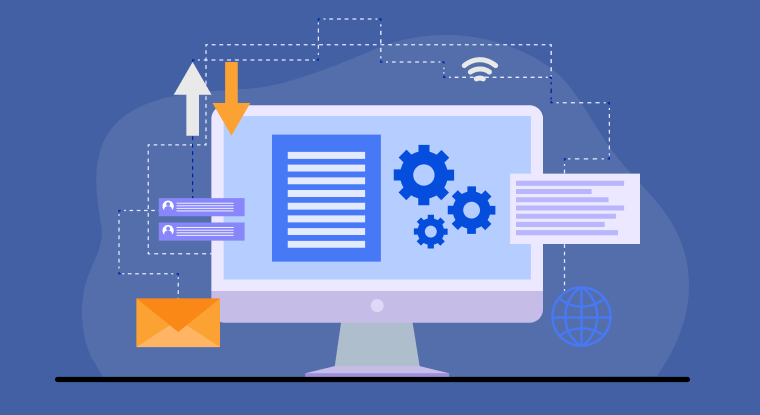 What Are the Advantages of Using an Applicant Tracking Software?
The general answer to the above question is "many." An Applicant Tracking Software is helpful in important ways, such as speeding up logistics, keeping track of applications, etc. We've discussed some of the advantages of using applicant tracking software below.
Automated Basic Tasks
Automation is a big part of the ATS; you can create templates for applicant communication, analysis metrics, applicant bookmarking, data analysis, etc. entirely using the ats system, and be comfortable in the knowledge that all is being done in an excellent manner.
Employee analysis can also benefit significantly from an applicant tracking software; the ATS tracker can create an example employee and help analyze points as well that help advertise your job offerings effectively to the right people by utilizing AI analysis.
Flexibility In Usage
Your processes and requirements in using an ATS software such as RecruitHire will differ in some regards from other organizations. Therefore, a robust, customizable framework is an important benefit to consider. Create something with your ATS that works for you using the plethora of options it provides.
Saved Time
Streamlining the processes involved in the recruitment process is again the largest benefit of using an online applicant tracking system. An applicant tracking software such as RecruitHire cuts down on the basic tasks of filing and bookkeeping that can eat up a surprising amount of time and lets you focus on more important decisions. An ATS system also cuts down the cost of recruitment. It presents and involves applicants with a sharp, streamlined process, bettering the brand image of your organization as a modern company.
Ease of Use
An applicant tracking tool is a major benefit to your Human Resource team, cutting down on the small stuff they need to do to give them time to develop better strategies to advertise and analyze for your recruitment drive. Features and tools for applicant tracking, for both your HR team as well as your applicants' benefits, are included within an applicant tracking Software. For example, applicant notifications, process stage development, communication, etc are hugely important facets that can be handled entirely through ATS software.
The simpler the process and the more transparent you can make it for your applicants, the easier it is for them to present what they're bringing to your organization. Therefore, using an applicant tracking system works to benefit both parties in meaningful ways.
User Experience
A system that is easy to engage with from both your and your applicants' perspective is a win-win, improving effectiveness and productivity on both ends and keeping things clear and simple. The user interface of the ATS contributes to this in a big way, and it is, therefore, an important consideration.
Conclusion
Choosing an Applicant Tracking System that you and your organization will be comfortable with seems like a daunting task, with all of the integration that is required to conjoin it with your existing systems. However, following our three-step guide, (as well as your own sense and intuition), should net you an ATS system that will prove immensely beneficial and profitable for you and your business.
When choosing an ATS system for your company, we would like to suggest RecruitHireby 500apps. It is an always-online platform that provides powerful functionality as well as complete customizability bundled into a user-friendly UI and strong integration ability. All of this combined is sure to boost your team's productivity in recruitment and get you the perfect hire.
What Makes the Best Applicant Tracking System?
#1
Manage the whole hiring process from a single platform
#2
Create jobs, distribute openings on popular career portals and manage candidates
#3
Parse inbound emails to your career mailbox and add them as candidates automatically
#4
24/5 Support & 99.5% Uptime Guarantee
#5
Integrate with virtual interviewing tool, NinjaInterview to conduct uninterrupted, one-way, online interviews
#7
Add unlimited candidates and departments in bulk and sort them based on the stage
#8
Create automation rules to send emails and add notes based on the candidate stages
#9
Unbelievable pricing - the lowest you will ever find
#10
Everything your business needs - 50 apps, 24/5 support and 99.95% uptime
Join the SaaS Revolution
All-in-One Suite of 50 apps

Unbelievable pricing - ₹999/user

24/5 Chat, Phone and Email Support