8 Things You Need To Know About Applicant Tracking Systems
Business enterprises need a proper understanding of how the ats software works and how it helps in the hiring process. This article explains eight things an organization needs to know about the applicant tracking system.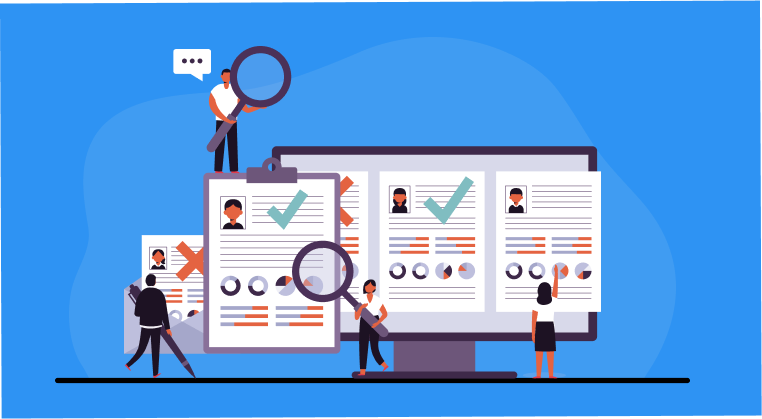 Candidates frequently believe that the hiring manager is the biggest barrier to employment. The fact is that most organizations nowadays utilize applicant tracking systems to screen resumes before the hiring manager sees them. It's critical to comprehend how the applicant tracking system works and how organizations utilize this tool in the selection process of employment.
The applicant tracking system automatically sorts data from a candidate's application for organizations. The algorithm is set up to rank applications that adhere to the ATS system. This helps companies reduce the number of candidates and identify the best ones.
Unfortunately, most applicants lack the expertise necessary to go beyond the applicant tracking system. A lot of top candidates also lack this necessary expertise. This implies that the system disqualifies the best and most eligible applicants if their resume is formatted wrongly.
This article is a guide for organizations that are yet to integrate the applicant tracking system into their workforce to grasp the specifics of the system.
What Is an Applicant Tracking System?
An applicant tracking system is an interview tool that helps with recruitment for businesses and organizations. The ats software assists the business in classifying applicants and arranging their applications by rank and position.
Why Do Employers Use Applicant Tracking Systems?
In the past 20 years, both technology and application tracking systems have advanced. These applications are not only getting more helpful, but they are also getting more efficient at assisting companies in hiring the best candidates. Digital assets are replacing the necessity for paper forms in today's fast-paced environment, freeing up time that the busy CEO desperately needs. The applicant software aids the selection process to reduce the time commitment involved in recruiting. Applicant tracking systems have been developed, and many businesses find the analytics on their prospects to be beneficial. The applicant tracking tool can also give employers inside insight into their interviewing procedure.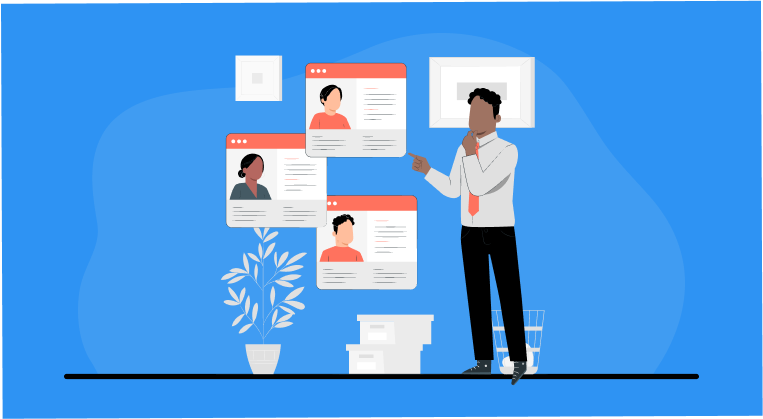 How Do Applicant Tracking Systems Work?
The applicant tracking system works with the use of data analytic functions that have been encoded into the ats system to help optimize the hiring process. Listed below are eight things an organizations need to know about the applicant tracking system
1. Applicant Tracking Systems Are a Guide for Employers
Top companies advertise job openings in search of the best applicants to fill them. These adverts are mostly put online, and as a result, organizations receive hundreds of applications. Because it's so simple to discover employment online, applying for jobs has gotten simpler. Most of these candidates don't have the qualifications listed in the job posting, yet they apply for these job postings. This kind of situational emergency is coded into the applicant tracking system to handle. The ats program automatically disqualifies unqualified candidates and saves the resume of the qualified candidate in a separate area.
2. How The Candidate Monitoring Systems Operate
The applicant tracking system gathers and stores information in a database so that hiring managers can thoroughly examine the supplied résumé. These resumes are kept after the job application has been submitted. This is how hiring managers go through various resumes and sort out their needs.
- Review Application
The applicant tracking system is used by recruiting firms to scan job applications received from candidates. Hiring managers do background checks on candidates' prior accomplishments, positions held, and previous employers. Job descriptions and credentials must be simple to understand because hiring managers often take six seconds to make a choice.
- Instant Rankings
Applications are submitted, and applicant tracking systems score them according to the job specifications. Rather than going through the effort of reviewing each application, candidates whose profiles fit the ats criterion can be found using the ATS program.
- Keyword research
The applicant tracking system operates by looking for skills related to keywords. The ats software has been developed with specific keywords to filter out applicants that meet the requirements of the correct keyword.
A business seeking to hire an accountant is a good example. The system automatically accepts a candidate's application if the application matches the keyword "accountant." The recruiting managers identify candidates whose job descriptions match the precise keywords for additional assessment.
3. The Applicant Tracking System Is a Commonly Used Tool
The fact that most businesses utilize the ats interview tool plays a huge role in the use of the applicant tracking systems. There is no longer a mystery about ats' efficacy. Nowadays, organizations use the application interview tool to manage the hiring process.
The ats software will be used to evaluate your application if you are looking for a position with a well-known company.it's crucial to understand how the applicant tracking system functions. HR personnel must understand how to utilize the ATS and use it to hire the best candidates for their business.
4. Formatting Is Key
Organizations must understand the proper format to help the organization get the best out of the ats. One important piece of information that candidates miss when they apply for a job post is this; when a resume is submitted, the recruiter does not evaluate the application right away. To improve consistency and searchability, the applicant tracking system features a feature that converts the document into a digital format. It is a significant barrier for candidates.
The majority of application tracking systems are now outmoded. As a result, significant data and keywords are lost. The most qualified candidate may lose their places as a result of this. Applicant tracking systems avoid interpreting documents in this way. The organization will strive better if more research is done by the HR team to ensure that the applicant tracking system is maximized to produce the best results
5. Applicant Tracking Systems Are Here To Stay
During the Great Recession, employers wanted features that would deter and screen out ineligible applicants since they were receiving a flood of applications. This has led to many of the bloated application processes and indiscriminate filters used in ATS today. Unfortunately, ATS won't disappear despite lowering unemployment rates.
While some major organizations still use outdated systems, new ats tracker is already being created for the present. Organizations are paying greater attention to candidate experience as they compete for the finest employees. Automation and rating systems aren't going away when recruitment software begins to employ AI; they're just getting more sophisticated. As an organization looking to stay ahead of the competition. It is important to update the ATS of your company to enjoy the best ATS has to offer.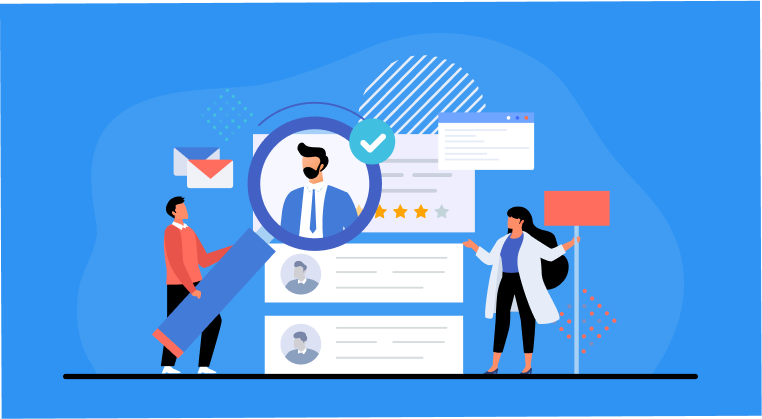 6. Applicant Tracking Systems Integrate Other Services
To enhance your hiring process and efficiency, recruiting software typically integrates with various platforms (such as Gmail, HRMS, assessment tools, video interviewing platforms, etc). For instance, if the ats software and recruitment system are integrated, it will be easy to add the hired prospects to your personnel database. Integration helps save time and enhance productivity in a work setting
7. Safety and Adherence Policies
Data security and protection are a huge deal in the tech world today. Companies and their HR team are subject to several regulations related to legal and security. The General Data Protection Regulation (GDPR), which imposes several limitations on how organizations handle candidate data is an excellent example. Make sure to ask suppliers how they assure data security, confidentiality, and legality because the best systems promote compliance.
Organizations should make it a duty to know these policies and ensure that they sought for the best applicant tracking system that is compliant with these protection policies. Organizations that default on these risk being subjected to monetary fines as punishments.
8. Mobile Application Integration
Hiring managers frequently spend time away from their workstations attending meetings, visiting clients, or working on other tasks. They should have the capacity to manage their candidates and assessments while on the fly. Hence, it is very important to look out for the best applicant tracker that can be easily integrated into the form of a mobile app. This gives candidates accessibility to the organization on the go. Your organization will have a more professional outlook if this knowledge about the applicant tracking software is properly harnessed.
Conclusion
Recruiting is a high-touch activity that involves stakeholders across the organization. AI startups are significantly reducing the operational burden by automating low-level tasks and providing better information for decision-makers. Improved effectiveness is the main reward for businesses. Companies must have superior data and intelligence to locate the best candidates for the position and to concentrate on the appropriate screening process. You may take advantage of everything the applicant tracking system has to offer by visiting RecruitHire by 500apps now. You have the best choice with this applicant tracking system to make your hiring procedure highly effective.
What Makes the Best Applicant Tracking System?
#1
Accelerate your hiring process
#2
Track key parameters and Candidate Flow
#3
All-in-one business suite
#4
24/5 Support and 99.5% Uptime Guarantee
#5
Expand your talent pool
#6
ATS that parses your resume right away
#7
Automatically receive qualified talent
#8
Fix the hiring process to avoid ambiguity.
#9
Create custom hiring workflows
#10
One click to add jobs to sourcing channels