How Does an ATS System Assist Better in Multichannel Recruitment Strategy?
There are many ways in which businesses are enhancing their recruitment strategy. This blog will help you understand how an ats system can be incorporated as a part of a multichannel recruitment strategy. You will learn the benefits and perks of using it effectively. It will also give you an idea of how it can help in scaling your business and improving its productivity by hiring the top talent in our field.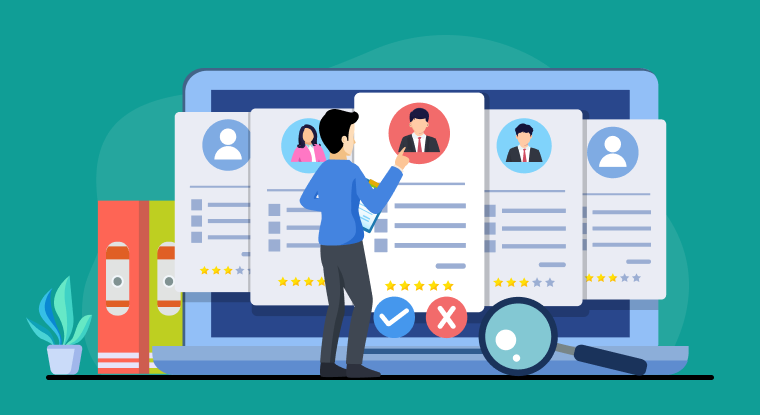 Do you want to know how the best companies always find the best employees? No, it is not just because they provide good salary packages. It is because they use a multichannel sourcing strategy. As the name suggests, it is a type of recruitment strategy where multiple channels are used to seek out job candidates. These channels may include job boards, social networks, and so on. This will be elaborated on in the latter half of this blog.
Companies that aim to be highly competitive combine the aforementioned strategies with additional ones. This can involve assistance from managed service providers (MSPs), who provide access to workforce management specialists who can manage hiring and staff sizing, as well as employee referral schemes. This isn't all there is to know about multichannel recruitment strategy.
To optimize talent curation, multichannel sourcing ultimately entails managing many personnel sources, working with several staffing suppliers, and putting in place staffing platforms. One of the key aspects of any multichannel resourcing strategy is the use of an ats software, such as RecruitHire from 500apps.
What Is an ATS System?
Companies can organize candidates for recruiting and recruitment by using an applicant tracking system (ATS). These technologies enable firms to gather data, classify prospects according to experience and skill level, and screen candidates. One such ats software is RecruitHire, which brings together some of the best features that a company can use to improve its hiring process.
Currently, more than 90% of Fortune 500 companies use an ats tracker. The top applicant tracking systems can track all conversations with candidates, even though these systems are great at storing candidate data. This guarantees that businesses get the best candidates for the position by making it simple to search and filter resumes and other candidate information.
What is a Multichannel Recruitment Strategy?
Multichannel sourcing, to put it simply, is a recruitment technique that focuses on numerous sources as opposed to just one. Companies that use a multichannel sourcing strategy typically post job openings on multiple websites, including job boards, internal hiring portals, and social media, which an ATS system can help to do with ease.
A multiple channel recruitment strategy is needed to optimize and expand business operations and a lack of a strategy will have you sick and tired of your own business. If you can't even find time to improve your pre-existing business, then you should focus on changing your strategy. Successful business owners such as the Fortune 500 companies use a multilevel recruitment strategy like ATS system to ensure that they always get the best people working for them. One method that they use to achieve this is, is by using RecruitHire.
They say machines can't beat humans, but this software is most certainly proving them wrong because it does what humans do, only better and more efficiently. Business owners are always planning on what to do next. Most business that is hard to manage usually restrict their owners and this stops growth for a significant time. If you are a business owner, you know what we are talking about.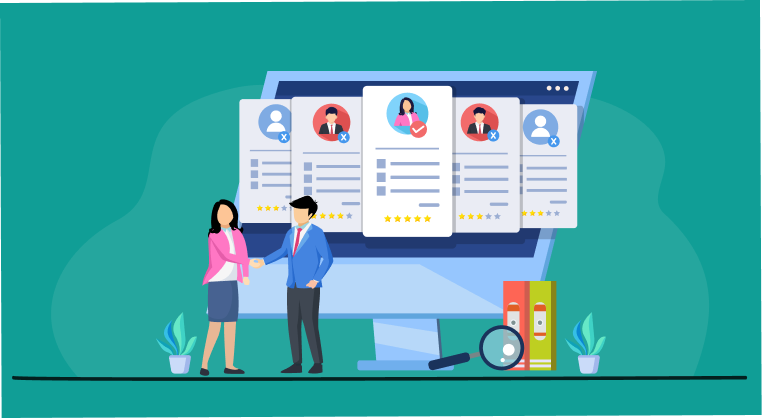 How Can ATS Be Used as Part of a Multichannel Recruitment Strategy?
If you are struggling to hire good recruits for your business, then you have a problem with the recruitment strategy. You can instantly improve any recruitment strategy with the help of RecruitHire, a digital applicant tracker that optimizes your hiring process. It not only improves your hiring process but also improves the quality of applicants you get in general. Good employer branding, makes your company reach out to the top talent and makes them ponder over working with you.
This ATS software is focused on producing results. Unlike the other ATS system, this one has proven to improve countless businesses. ATS System is a key part of any business, and if you want a good business, you must have a good applicant tracker. Yes, there are many other such ATS systems available on the web, but they aren't as proficient nor as cheap. This tool has the best features possible and once you use it, you will realize that we are right.
Benefits of Using an ATS as Part of a Multichannel Recruitment Strategy
For relatively newer companies, it is hard to find applicants because applicants are always looking for lucrative salary packages. Startups aren't able to provide such packages at the start so it is hard for them to attract applicants. With applicant tracking software such as RecruitHire, you can be free of all these problems instantly. It automates the applicant finding process and appeals to them using commands that you have already issued. In short, ATS system reduces the time it takes you to find applicants. As mentioned before, it is focused on saving your time and money which can be used for other business operations.
Tracking systems can be hard to manage if they are being handled manually. Some of the older business owners still pay their employees for manual labor in recruitment strategy aspects of the business. The ATS system RecruitHire makes sure that you are not like these business owners. It urges you to automate the tracking system and carry on with other business operations. It saves you time and effort and creates a tracking system that is low maintenance. You can check up on it every once in a while because it is a guarantee that it will work efficiently.
Conclusion
For successful business owners, careful planning and strategy must be combined with leveraging the value of digital tools such as RecruitHire from 500apps. It can seamlessly become a part of the multichannel recruitment strategy that you want to use. Instead of increasing your work, it automates the recruitment aspect of your company and produces the best possible results. If you have read this far, then you already know the value of a solid ats system, so what are you still here for? Go and get it now and watch your business improve within days.
What Makes the Best Applicant Tracking System?
#1
Manage the whole hiring process from a single platform
#2
Create jobs, distribute openings on popular career portals and manage candidates
#3
Parse inbound emails to your career mailbox and add them as candidates automatically
#4
24/5 Support & 99.5% Uptime Guarantee
#5
Integrate with virtual interviewing tool, NinjaInterview to conduct uninterrupted, one-way, online interviews
#7
Add unlimited candidates and departments in bulk and sort them based on the stage
#8
Create automation rules to send emails and add notes based on the candidate stages
#9
Unbelievable pricing - the lowest you will ever find
#10
Everything your business needs - 50 apps, 24/5 support and 99.95% uptime
Join the SaaS Revolution
All-in-One Suite of 50 apps

Unbelievable pricing - ₹999/user

24/5 Chat, Phone and Email Support