5 Ways To Improve Your Applicant Tracking System
An Applicant Tracking System helps automate and keep track of your hiring process, providing a quality-of-life solution. This blog lists the benefits of an ATS and provides five tips to help you get the most out of your ATS solution.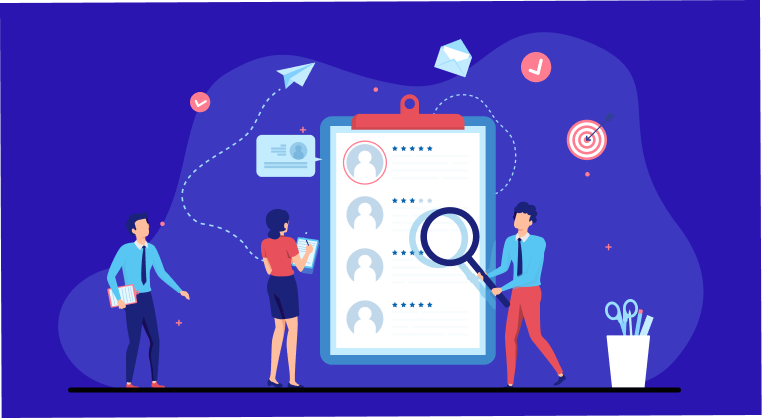 For the manager of an organization or the people responsible for employee recruitment and human resources, multiple tools have been released in the past few years that make your job much easier. The applicant tracking system is a software program that simplifies and streamlines the process of taking care of both potential employees as well as current colleagues within your organization.
Nonetheless, having such a powerful option is still only a part of improving your workflow; the other half depends on how you use it and how well you can use it to optimize your efficiency. To that end, we will be giving you a general overview of the applicant tracking system, as well as five tips to help improve your effectiveness in using the software.
Benefits of Using Applicant Tracking Systems
An applicant tracking system, in general, provides all of the tools that you will need for recruitment and managing applicants on a flexible, customizable, and most importantly scalable platform. Everything from applicant performance tracking, workflow, job management, email management, notifications, and everything in between can be handled capably by applicant software.
There are plenty of reasons for you and your organization to use an applicant tracking system(as briefly touched upon above), especially if you are starting and managing a recruitment push. A few of these include:
Customization
Based on whether you are a smaller storefront company or a larger office-based organization or some such, your recruitment process will be different in some facets from other organizations. An applicant tracking tool such as RecruitHire is strongly customizable, allowing you to develop a recruitment and workflow framework you are comfortable working within, such as deciding between using or not using tools such as pre-hire assessments and online, video-based interviews.
Simplification
An applicant tracking system can massively simplify the work your human resource team needs to do to sift through and find the best employees for your position and organization. Tools for applicant tracking, such as notifications, process stage development, etc. are included within an applicant tracking system. This extends both ways as well; the simpler the process is for you and the more transparent you can make it for your applicants and potential employees, the easier it is for them to prepare and show why they are the best fit for your company. The ats tracker keeps you updated with the current status of your recruitment, and provides you a bird's eye view of what is going on.
Time Efficient
The most apparent and visible reason for using an applicant tracking system is to reduce the time spent doing the legwork of sorting through resumes and potential hires, sending and receiving emails, keeping track of your applicants and which stage of the process they are at, etc. Using an applicant tracking system such as RecruitHire removes (roughly) a whole twenty percent of the time that it would have taken for your human resource team to get the right people on board, getting the word out for your open positions, documentation, etc. As an added benefit, this reduces the cost of recruitment as well and improves your image as an organization willing to adapt to the times and use modern tools to provide a better experience for everyone.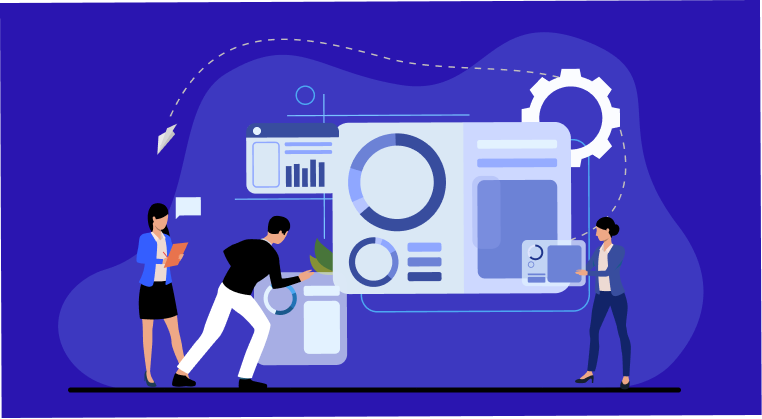 Some Popular Applicant Tracking Systems
The online applicant tracking system has now been around for a while, and there are clear winners that stand above the rest by their back-end, technical prowess, user interface, customer support, etc., and the general experience they provide to the user. Read on for some popular applicant tracking system:
RecruitHire: RecruitHire is an applicant tracking system that prides itself on providing top-of-the-line service, a plethora of tools and automation options for every situation, and a flexible and scalable platform that you can customize to fit your needs, all bundled into a clean, minimalist user interface.
Recruiter: A robust, user-friendly applicant tracking system that has the ability to integrate well into your recruitment toolkit.
Freshteam: A reliable ats system that provides a comprehensive HR solution for all levels of organizations at any stage of their development.
Trakstar Hire: This provides a highly customizable platform for the user to experiment with and create a recruitment process that fits their needs, putting in and automating things, such as questionnaires, notifications, interview scheduling, and everything in between.
5 Ways To Improve an Applicant Tracking System
Try these ideas out and put them into use alongside your applicant tracking system in order to improve them:
Automate Your Processes
Identifying where automation can most benefit you is an important part of streamlining your usage of an applicant tracker. Find out where you can get the most out of automation, and implement it there. Generally, things like email management, templates, approval letters, notifications, and questionnaire-based evaluation can be entirely automated, leaving you time to look at the performance of the applicant.
Ensure Data Management
It is vital that you develop a strong understanding of what the data generated from the ats software means, as well as find out what data points affect you the most. Being able to use the data from your applicant tracking system effectively will provide a huge boost to your productivity.
Use Your HR Team
Don't simply think of an ATS system as a solution that will quickly dissolve any problem you may be facing. Instead, use the advice and input that your human resource team provides you and let your experts take the reins on how best to utilize the functionality of the applicant tracking system.
Practise Experimentation
Your applicant tracker has a large amount of flexibility and customization available to it. Use it to develop a workflow that works for you and your teams. Consider what you are looking for in an applicant, what position you are hiring for, etc., and create a recruitment process that is tailor-made to your liking.
Integrate to Other Parts
Consider how you can use your ATS system and integrate it into other parts of your organization's automation software, such as billing, HR information systems, external job postings, scheduling/meeting tools, etc. Software such as RecruitHire provides an excellent integration platform that plays well with other tools.
An Applicant Tracking System is a powerful and scalable tool that provides a large amount of strength and functionality to your organization's human resource management team. Being able to simplify the recruitment process and improve the onboarding experience for new hires is a great plus point, and you can take the ability it provides you even further by keeping a few simple guidelines in mind.
Conclusion
Applicant tracking systems are a critical component of finding and retaining the best talent for your company. By taking the time to research the market, understand what features are important for you, and select the right system, you will be well on your way to improving your applicant tracking process. With the right ATS, you will be able to streamline the recruitment process, find the best candidates faster, and retain them longer. In the end, the effort you put into selecting the right system is well worth it, as it will help you to find the right people faster and make better long-term decisions.
If you're thinking of picking up an ATS system for your company, consider RecruitHire by 500apps, a platform that provides powerful functionality as well as complete customizability, bundled into a user-friendly UI to get your teams up and running as fast as possible.
What Makes the Best Applicant Tracking System?
#1
Manage the whole hiring process from a single platform
#2
Create jobs, distribute openings on popular career portals and manage candidates
#3
Parse inbound emails to your career mailbox and add them as candidates automatically
#4
24/5 Support & 99.5% Uptime Guarantee
#5
Integrate with virtual interviewing tool, NinjaInterview to conduct uninterrupted, one-way, online interviews
#7
Add unlimited candidates and departments in bulk and sort them based on the stage
#8
Create automation rules to send emails and add notes based on the candidate stages
#9
Unbelievable pricing - the lowest you will ever find
#10
Everything your business needs - 50 apps, 24/5 support and 99.95% uptime
Join the SaaS Revolution
All-in-One Suite of 50 apps

Unbelievable pricing - ₹999/user

24/5 Chat, Phone and Email Support