Help Your Business Grow With The Right ATS Tracker for HR
Hiring the right individuals to join your organization will have a positive impact on your business. An ATS tracker for HR guarantees that you screen potential applicants effectively and hire the best personnel for the job.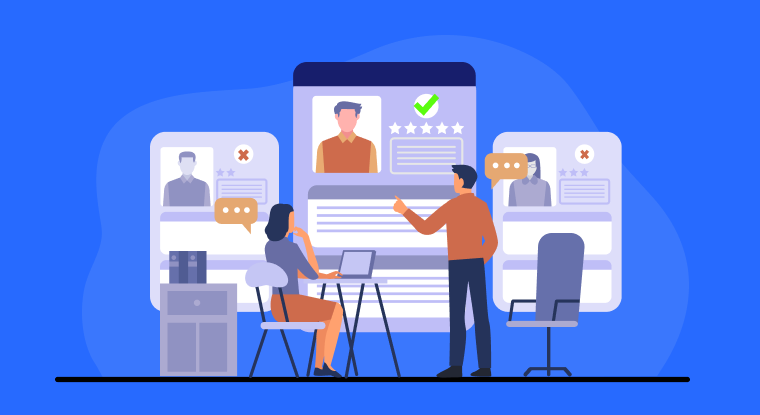 Recruiting new employees into your organization doesn't have to be a tedious job if done correctly. With an ats tracker for HR, you can say goodbye to conventional recruitment processes. You must secure top talent faster to grow your business and compete strategically with your rivals. You probably are reading this post because your competitors are using sophisticated recruiting software that you haven't invested in. It's never too late to get started with an applicant tracking system (ATS).
This guide will help you know more about an applicant system and why it's worth investing in it in the modern-day competitive business world.
What Is an ATS Tracker for HR?
An ATS tracker, also termed a talent management system, is a recruiting solution that streamlines the hiring and recruiting process from the beginning to the end. You can use an ATS tool from advertising job positions to onboarding candidates and even monitor their progress. A reliable ATS tracker for HR should handle common tasks like creating job boards, building a career portal, storing candidate data, resume parsing, and screening candidates.
One of the core functions of an ATS tracker for HR is to parse through resumes and applications to filter out the best job seekers that should be pushed to the next stage in the hiring process. Usually, this process is done by setting specific parameters or keywords. Therefore, an ATS tracker for HR can sift through CVs based on listed skill sets, years of experience, and other criteria of your choice. Modern ats system such as RecruitHire is advanced and uses better methods to parse resumes using artificial intelligence (AI).
The features of ATS are designed to streamline the hiring and recruitment process to benefit the employer and applicants. For example, built-in collaboration tools, communication channels, automated email templates, and reminders help recruiters to work collaboratively and consistently communicate with applicants. As a result, candidates feel more connected and involved in the recruitment process. With these perks coming your way, the following are ways the ATS tracker for HR will help your company grow significantly.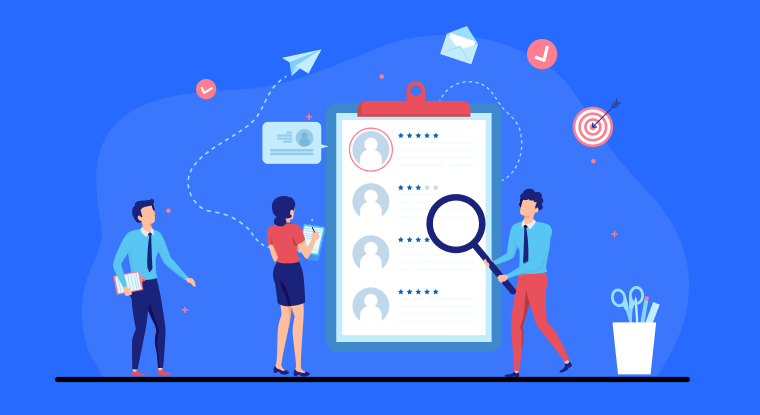 How Can an ATS Tracker for HR Help Your Business Grow?
An ATS Tracker is a great way to maximize output. Here is how it can help HRs and contribute to your business growth:
Stay Updated on All Applicants at All Times
If you've been using spreadsheets, you know how difficult it is to keep tabs on candidates when hiring applicants. It's even more frustrating when you have to send email updates to your hiring team, notifying them about the recruitment process.
An applicant tracking tool has revolutionized this, providing recruiters with a bird's eye view of each applicant throughout the different stages of the hiring process. Your team will never worry about losing resumes and will spend less time looking for candidate information. What's more, with an easy drag-and-drop feature, employers can move applicants to the next phase where necessary.
ATS systems are effective and efficient and provide candidates and employers with an easier time managing the recruitment process. These systems are intuitive, and everything can be handled with just a few clicks. Using an applicant tool will make your team do more in less time, leading to increased productivity and efficiency in the long run. This is what growth entails, right?
Automate Processes and Reduce Errors
When your mailbox is filled with emails from unsuitable applicants or your career portal isn't as responsive, or you're dealing with a lackluster performance from your hiring team, the chances are that you've had to cope with errors and redundant activities. Worse, you must have lost talented individuals because of these challenges. Today, most candidates treat online job applications like their usual online shopping experiences. If their user experience isn't impressive, they quickly close tabs and opt for competitor products. So, it's easy to miss out on hiring qualified people when faced with recruiting challenges.
An ATS tracker for HR can streamline the entire process by automating most HR activities. It speeds up processes that would have taken countless hours to complete. For example, a robust tool will parse through thousands of resumes in minutes, giving your team an easier time narrowing down to only selected applicants with the right skills your company needs.
The faster the recruitment process, the more time the employer can allocate to other more demanding activities. Ultimately, this ramps up productivity in the organization.
Recover Lost Time
As basic as it may sound, time is money, and for your business to grow, you must focus on managing time effectively. When you want to hire new employees without an ATS tracker for HR, the chances are that your recruiting team thinks about establishing stronger connections with applicants and communicating with them about potential job offers. The absence of an applicant tracker could leave your hiring process in an utter mess.
An applicant software can help your HR do more administrative tasks in less time. Instead of managing candidate data manually, an ATS tracker for HR will automate such mundane tasks. The right software will automate sending emails, monitoring candidates, and posting open jobs to job boards. This means you can recover lost time and use it to grow your company.
Hire In-demand Talent
The success of any hiring process is measured by the quality of candidates that a company brings on board. An ATS tracker for HR can be programmed to hire the most qualified candidates. You don't have to waste time interviewing less qualified applicants. An ATS tool can quickly sift through resumes and ensure you only push specific applicants to the next stage of the recruitment process.
For instance, with an applicant tracking tool like RecruitHire, employers can narrow down their search to specific applicants with the skills the company is looking for. Other search or filter criteria can be used to organize job seekers, including their experience, willingness to travel, location, industry, and skills. Accordingly, it's quite easy to spot the most talented individuals that should join your organization.
Integrate With Other Apps
Most businesses have numerous applications they use on a daily basis. When thinking about investing in an applicant tracking system, the tool should be easy to integrate with other HR apps like LinkedIn, Google Docs, Google Drive, HR software, and more. Your business growth depends on how these systems can work together and help your employees achieve set goals.
The ease of integration with other apps warrants that tasks can be managed without a hassle. For instance, RecruitHire allows you to post job openings on popular job search websites like Glassdoor, Monster, Indeed, etc. You can also post these openings to social media networks with just a few clicks. This is what efficiency means, and it has a positive impact on your business growth.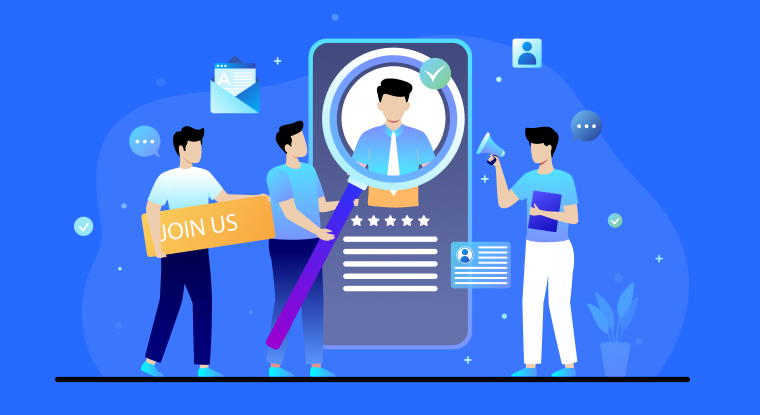 Which ATS Tracker for HR Is Right for You and Your Business Goals?
You now know that it's high time to upgrade from traditional recruitment processes. You risk wasting time and your precious resources by handling recruiting manually. It's not just about speeding up the hiring process, but it's more about efficiency - attracting the most talented candidates and providing them with a unique recruitment process that focuses more on talent acquisition.
Of course, choosing the wrong ATS tracker for HR will likely do more harm than good. Your team may end up wasting time learning how to use the software instead of finding the best applicants for the job. To ensure you don't stumble on the wrong tool, look for an applicant tracking tool with the following features:
Customizable Career Website
Simple and Easy to Use
Collaboration Tools
Analytics and Dashboards
Strong Candidate Search
Custom Domain
Activity Tracking
Import Candidates
The features of ATS tools will vary, and it's crucial to put your business needs when choosing the right solution that meets your needs. The best tool isn't the most expensive or the least expensive that helps you cut costs. But the most reliable ATS software is one that meets your company's specifications.
There are hundreds of ATS online, and finding one can be a challenge since there's so much you need to compare. To free you from the hassle, we recommend RecruitHire.
Why RecruitHire?
For starters, it's a product of 500apps, a team of experienced software developers with a proven track record. RecruitHire is packed with robust features to help you hire skilled professionals to join your company. With this tool, your teams will spend less time on mundane administrative tasks and focus more on doing things that take your business to the next level.
Conclusion
You now have what it takes to stand out from the competition in your industry. Investing in an ATS tracker for HR could be the best decision that will bring a huge transformation to your organization. Your business needs to hire the most qualified candidates to achieve its goals. All you have to do is to get started with RecruitHire. This great tool puts you in the right spot to attract and build the right team to grow your business.
What Makes the Best Applicant Tracking System?
#1
Manage the whole hiring process from a single platform
#2
Create jobs, distribute openings on popular career portals and manage candidates
#3
Parse inbound emails to your career mailbox and add them as candidates automatically
#4
24/5 Support & 99.5% Uptime Guarantee
#5
Integrate with virtual interviewing tool, NinjaInterview to conduct uninterrupted, one-way, online interviews
#7
Add unlimited candidates and departments in bulk and sort them based on the stage
#8
Create automation rules to send emails and add notes based on the candidate stages
#9
Unbelievable pricing - the lowest you will ever find
#10
Everything your business needs - 50 apps, 24/5 support and 99.95% uptime
Join the SaaS Revolution
All-in-One Suite of 50 apps

Unbelievable pricing - ₹999/user

24/5 Chat, Phone and Email Support