7 Best Applicant Tracking Software from the Top 35
Looking for the best applicant tracking software? Here are the top Applicant Tracking Software products from the best companies, according to our latest research.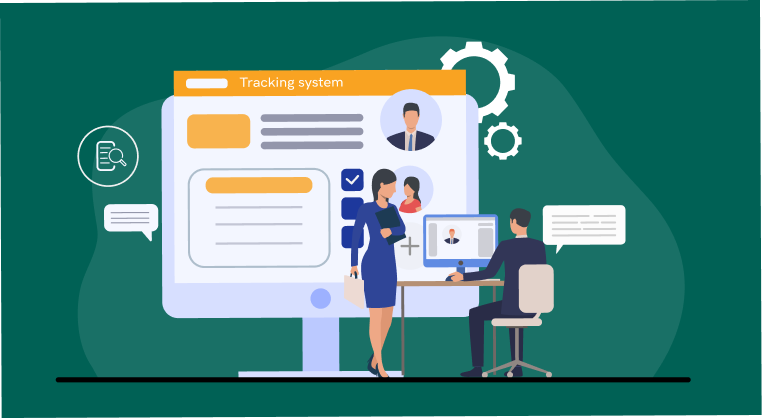 An interesting trend most businesses are taking up is the idea of automating the recruitment process. Technology has indeed helped change the way businesses function. Now that you can automate the hiring and recruitment process, there is a lot that you can do in less time. Like any other technology, knowing how to use and where to find the right software is imperative. This guarantees that you don't end up investing your money in the wrong place.
An applicant tracking system is a program that tracks job applications, sets interviews, tracks job postings, and more. The applicant tracking tool handles tasks to ensure that the HR team works efficiently.
One of the main motivating reasons why you should settle for applicant tracking software(ATS) is that it streamlines most of the activities involved in the hiring process. Some of these tasks range from posting job openings to bringing potential candidates on board. Since the software helps in automating most recruitment and hiring processes, it makes it easier for the HR team to focus more on understanding candidates better. For instance, once a selected number of candidates proceed to the interviewing stage of the hiring process, the hiring team can focus more on getting to know them in person. Ideally, this is what efficiency is all about.
Thinking about finding the perfect applicant tracking system for your business needs? Well, it's vital to choose from the best. To ensure you don't fumble on the web, we've evaluated seven of the best applicant tracking software that are worth your time and money.
Top 7 Applicant Tracking Software Today
The selected applicant tracking software are ranked based on popularity and functionality. You can trust these tools to deliver and meet your business recruitment needs.
RecruitHire
RecruitHire is one of the best applicant tracking software that has been tried and tested by experts. It's an all-in-one recruitment software that can handle just about anything involved in the hiring and recruitment process. Bringing new employees is easier now than ever with RecruitHire. The software comes with a built-in applicant tracker, job posting forms, career portal, and a resume parser. Along with these, powerful automation also guarantees that you do more with just a few clicks.
Candidates can be prompted with automated questionnaires, and you can take advantage of professionally crafted email templates. This makes it easy to follow up with the candidates that have succeeded in moving to your desired stage/level.
Furthermore, RecruitHire is designed with a simple-to-use interface. The integrations and widgets ensure that you streamline the recruitment process without much of a hassle. When tracking candidates in the recruitment funnel, the software helps to shortlist specific candidates, add notes, profile overview, and manage candidates according to your specifications. With all these handy features, it's surprising that you can start using RecruitHire for just $14.99.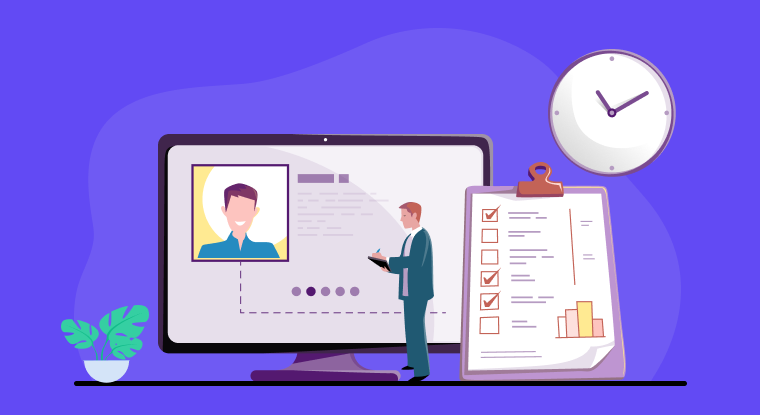 Recooty
Recooty is yet another good tool that most users claim that it's worth trying. The software allows you to post vacancies to 500+ job boards, such as LinkedIn, Facebook, Indeed, and Google. It comes with an attractive interface that makes it easy to move from one end to the other. The tool also stands as one of the best because it's less expensive. Part of its plans comes with a free trial version of up to 15 days. However, paid plans start from $49 per month all the way to $199 per month. These plans vary depending on the number of job postings you can make and other advanced features that tag along.
Monday.com
Recruiters often look for a tool that can centralize all candidate data. This makes it easy to track and know how the candidates are moving up the recruitment funnel. Monday.com meets this description as it comes with embedded forms that help capture candidate details and centralize data in one place. The easy access to such data gives recruiters an easier time knowing where the applicants stand in the hiring process.
Another exciting aspect of this software is that no-code automation means that managers can take advantage of the tool to streamline manual activities. You can be certain that no data falls through the cracks, whether it's engaging with applicants, sending them emails, or reminding them about upcoming deadlines.
Monday.com also allows you to integrate third-party apps like G-suite, Zoom, LinkedIn, CRM.io, and tons of other tools.
Perhaps the major downside of this software is that it doesn't come with a built-in payroll. Moreover, it might be too robust for small companies with less than 10 individuals.
Manatal
Manatal is a top-rated recruitment software that is used in over 90 countries globally. Like any other good tool, it helps efficiently in the recruitment and hiring process. The software's interface is quite easy to use. This means that no formal training is required when using the software for the first time. The tool's basic features include drag-and-drop pipelines, daily recruitment processing, compliance tools, skill bank, applicant job history, collaboration tools, activities management, and more.
Other innovative attributes entail things like AI-based recommendations, search functions, social media recruitment, and candidate scoring. All these features are essential in ensuring that the recruitment process goes smoothly. Moreover, they help in making it easy to take advantage of large candidate databases.
Manatal might not be preferable to businesses looking to take advantage of their free plan before investing in it fully. This is because it doesn't offer a free plan. The trial period can't be extended upon request, and it might be disappointing that Manatal lacks a payroll management system.
Pinpoint
If you prefer hiring internally, then Pinpoint might just be the software you are looking for. It's a reliable candidate tracking tool for companies that often post their job openings internally. Recruitment agencies will have to look for alternative software.
Pinpoint's interface is worth commending as it provides recruiters with an easier time posting jobs and evaluating candidates based on different preferences. Additional support also makes things easier as you can ask for assistance at any time.
The software's unique features include blind screening, a custom careers website, candidate scorecards, and a couple of reporting tools.
You will be impressed by their integration ability as it can be integrated with many other productivity tools.
Pinpoints downsides? Well, recruitment agencies will not find the tool preferable since it lacks client management features. Besides, the most powerful features can only be used once you pay for their premium or enterprise tier.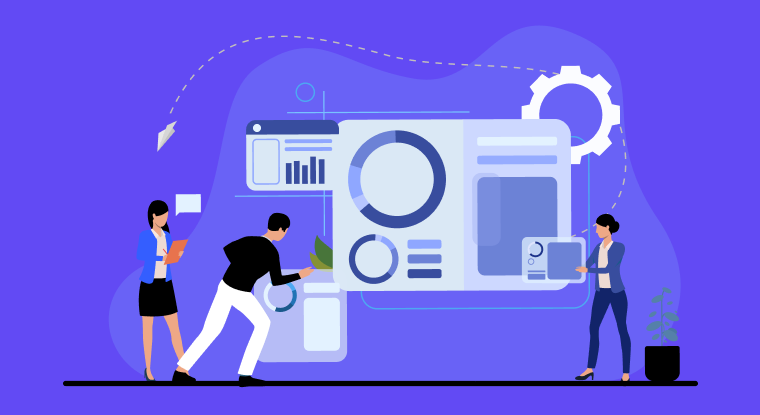 Zoho Recruit
Zoho Recruit is a powerful recruitment software that is often used by corporate and recruiter teams. The software is ideal for teams looking to harmonize their activities, especially when dealing with a large talent pool. Zoho allows users to post jobs to different job boards, manage candidates, and ultimately spend less time working on mundane activities.
With Zoho Recruit, staffing agencies and in-house recruiters can solve the common challenges faced during the hiring process, including sourcing and tracking the best candidates. Customizations can also be made on simple tasks like updating interview statuses, sending emails, and so on. Zoho also comes with reports and analytics features to help you evaluate candidates based on your set parameters.
While Zoho rarely disappoints, some of its features can be overwhelming. What's more, their mobile platform doesn't provide users with the ability to handle the hiring process on the go. This might be an issue for those looking for convenience. The vendor and client portal can only be accessed by those who pay for the enterprise edition.
Tracker
Tracker applicant tracking software can be used as a tracking tool as well as a CRM solution. Due to its diverse functionality, the software can be used to streamline the recruitment and hiring process and handle other customer relationship operational processes.
The tool comes with a suite of candidate sourcing and nurturing features. Like RecruitHire, it has a resume parser feature, which ensures that manual data entry is reduced. Tracker also has client and sales relationship management tools, back-office support tools, job board integration tools, etc.
You can also take advantage of the flexibility of integrating external job boards to reach a wider market. It also allows third-party integration, which means you can integrate with useful productivity tools with ease.
Features to Look Out For
The 7 of the best applicant tracking software pointed out herein should make it easy for you to find the best software for your business needs. Once you've narrowed down your options, you may want to compare further to choose the best among the few you have in mind. The following are the most important features that a reliable applicant tracking software MUST have.
Career page hosting
A career page is a portal where you can showcase open job opportunities on your company's website. Ideal applicant tracking software should allow you to manage this portal from the software. You should be able to set up the page, add photos, descriptions, logos, social share buttons, and more.
Job distribution
A good tool should also allow you to post to hundreds of other job boards. This increases the likelihood of attracting a large talent pool. Luckily, most recruitment websites like Monster, Indeed, Google, CareerBuilder, etc., have joined forces with applicant tracking software.
Resume storage
Each time a candidate visits your company's website and applies for any job, their resumes are stored in the applicant tracking software. You should be able to retrieve these resumes even after the recruitment process is over. The best applicant tracking software should provide you with enough space to store candidate data for future use or reference.
Interview schedulers
Once you're done setting up the careers page, posting the job openings on different job boards, and assessing the candidates, the next step should be to interview them. The process of scheduling interviews can be automated. The advantage of using technology here is that it allows you to schedule the interviews at your convenient time. An applicant tracking software should help you do this. It handles the manual process of emailing candidates and setting up interviews at specific dates or times. The best part is that applicant tracking software also reminds you in advance about upcoming interviews. So, you'll work efficiently without missing out on any important dates.
Onboarding tools
An applicant tracking software should also help you with the onboarding process. This is the next stage after you've selected your preferred candidates for the job. Automating the onboarding process helps to save time, and it ensures things are up and running in less time.
Social sharing
We live in a social world, and most people love to share information on social media networks like Facebook, Twitter, and Instagram. When choosing an applicant tracking software, ensure that it has a social sharing feature where you can share the job posts on social networks. This is another great way to expand your reach.
Best for Small Businesses & Startups
RecruitHire
It's daunting to pick one software from the list. However, we'll strive to make the selection process for you, especially if you're out looking for a reliable tool for your small business or startup. RecruitHire is the right choice that will meet your business recruiting needs. This is the software that will grow with you as you plan to expand in the coming months or years. It comes with amazing features, not to mention that their pricing is also friendly.
Final Thoughts
Finding the best applicant tracking software is never easy, especially now that there are hundreds to choose from on the web. We hope that this article has provided you with all the important details that should simplify your selection process.
What Makes the Best Applicant Tracking System?
#1
Manage the whole hiring process from a single platform
#2
Create jobs, distribute openings on popular career portals and manage candidates
#3
Parse inbound emails to your career mailbox and add them as candidates automatically
#4
24/5 Support & 99.5% Uptime Guarantee
#5
Integrate with virtual interviewing tool, NinjaInterview to conduct uninterrupted, one-way, online interviews
#7
Add unlimited candidates and departments in bulk and sort them based on the stage
#8
Create automation rules to send emails and add notes based on the candidate stages
#9
Unbelievable pricing - the lowest you will ever find
#10
Everything your business needs - 50 apps, 24/5 support and 99.95% uptime
Join the SaaS Revolution
All-in-One Suite of 50 apps

Unbelievable pricing - ₹999/user

24/5 Chat, Phone and Email Support