Ultimate Applicant Software for Better Hiring in 2022
The business world is booming and with it different applicant software. However, for a business to thrive you need the best. This guide tells you the ultimate applicant software for 2022 and how to use them.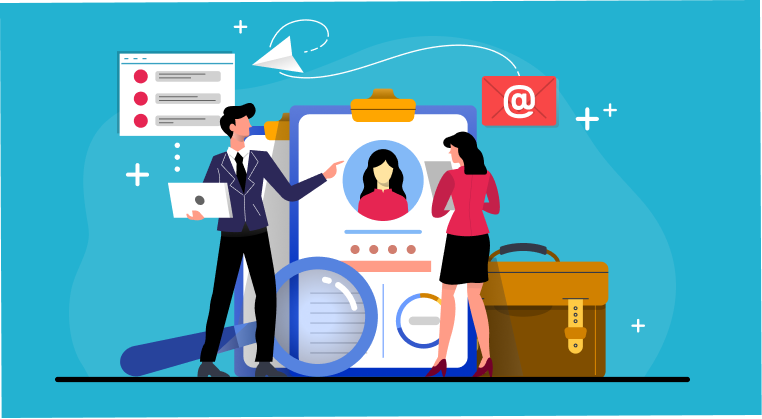 Applicant software has become the trend in modern business now. Since the pandemic, virtual interview and the use of ats software for recruitment has buzzed up. The market for applicant software is versatile. There are a bunch of solution-oriented products to meet every form of business need. If you are looking to start up recruiting in your company or looking to improve the quality of your business, there is always a plan mapped out for you. It can be a lot of work to decide on which applicant software to go for so this article will take a look at the different kinds of applicant software and which is the best for hiring in the year 2022.
What Is Applicant Software?
An applicant software is an interview tool used to administer administrative duties and recruitment. The ats help the interview process be faster, make advertising a job easy, and more. The ats software functions as a relief to alleviate the pain and stress involved in the hiring process.
The applicant software is developed to look out for keywords, college history and a candidate's employment history. Candidates whose resumes match the key search word for the recruitment software are sorted as qualified and who don't are automatically filtered away.
The Benefits of Applicant Software
Applicant software has gained popularity in the world of business today because as a recruitment tool, they help bring ease to hiring managers and does the heavy lifting for them when recruiting new employees. Most times when candidates apply for job positions, more than 50% of these applicants do not possess the basic qualification to apply but they would as long as they have access to the internet and the job was posted online.
The applicant software has fused the data entry tools, spreadsheets features, emailing, and auto-fill system to provide an all-in-one feature for users. The applicant software helps employers filter out the irrelevant resumes unfitting for the job description. This allows the recruitment team to focus on more people-centric decision processes.
If you are the owner of a business, whether it is a startup or an established one, you may be wondering why you need to use an applicant tracking system. To begin with, the vast majority of well-known businesses currently use applicant tracking for hiring and data storage. The ATS system keeps track of all correspondence with each candidate, making mobile information searches possible.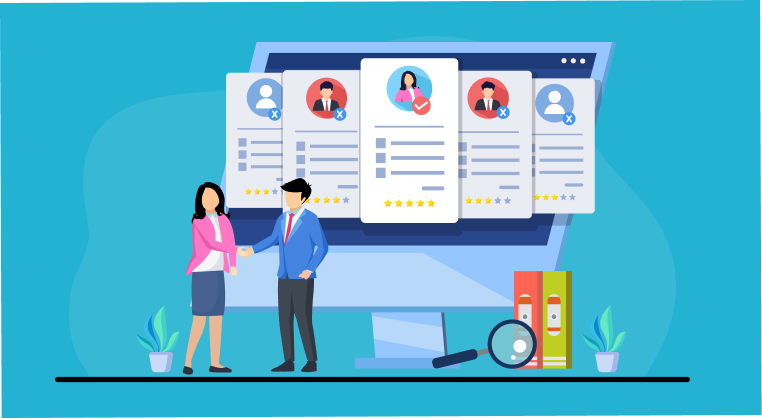 Some major benefits of applicant software include:
Finding the best candidate
Using an applicant tracking system for your company's brand will help you not only find candidates but also narrow down the pool to the most qualified ones for a certain position. When a job ad is issued, the staffing can be time-consuming, which may have an impact on the caliber of candidates hired. The automated sourcing procedure provided by the ats software contributes to the hiring process' increased efficiency. Filters that are specifically designed for that reason are employed to sift these unqualified prospects.
Better candidate engagement
The hiring process is the first chance a candidate has to learn more about what it's like to work for your organization. The likelihood that top candidates may withdraw from the interview process and give a negative assessment of their interaction with your organization increases if the hiring staff provides unfavorable feedback, such as slow reply times, erratic meeting times, poor communication, etc. This offers your business a less-than-professional appearance and a negative company culture. System candidate engagement is given top attention with the applicant tracker. Instead of pushing interview dates back, candidates get to choose a convenient date.
Additionally, the software makes sure that communication is enhanced. Your database is automatically updated with the information you gathered during the application stage. This keeps them at the top of your thoughts and keeps the lines of contact open. Utilizing the candidates' dashboards, applicant tracking software like RecruitHire enables direct communication between your business and the applicants.
In most cases, it is not necessary to constantly worry about where the resumes are maintained. You will have easy access to all of a candidate's information because it will be saved in a specific place.
Increase effectiveness and cut costs
The employment of ats system as a company looking to hire new employees increases both the money and the quality of your work (efficiency). A recruiting manager must sort through a ton of documentation as part of their everyday duties. By using your company's application tracking system, you may provide the hiring manager the extra time they need to address problems rather than just concentrate on the hiring process. Numerous tasks are streamlined by the ATS program using a one-click feature.
The applicant tracking system is not only time effective, but it is also cost-effective. Research studies have shown that smaller firms that incorporated the use of an applicant tracking system saved more money. This amount of money can be greater if the company is a bigger brand and is interested in making some extra cash.
Improves staff quality
In a firm, it's crucial to fill open positions as promptly as is practical. If the hiring process takes too long and the company has too few employees, productivity will be negatively impacted across the board.
Utilizing an application tracking system can help your company quickly fill open positions within your organization. Instead of having your business lose the quality of services provided by overworking the remaining workers, the applicant tracking tool can assist you in reaching your staffing quota and typically boost the quality of work.
Syncing with accounts on social media
Your company's social media pages can easily be integrated with the applicant tracking system to automate job postings there. This broadens the market for people who are considering doing business with your company.
Candidate application simplicity
For people who are interested in a job posting, the ats software accelerates the application procedure. If the application procedure is difficult, the majority of applicants will go on to something simpler. There is a significant likelihood that a top candidate will not be selected if this happens. The ats software makes it simple for applicants to submit their applications with the necessary documentation.
Process Optimization for Onboarding
You can help the new employee with the onboarding process with the aid of the applicant tracking system. The ATS offers assistance with onboarding-related duties. Sending mail, setting up the payroll system, and creating an operating manual are some examples of these duties.
By using an applicant tracking system, you may automate the procedures that are now being shown to your employee. Before they begin working, you can demonstrate to them the company's organizational structure. Companies that offer a positive onboarding experience as a whole tend to retain their employees. Implementing an applicant tracking system is preferable if you want to grow your business.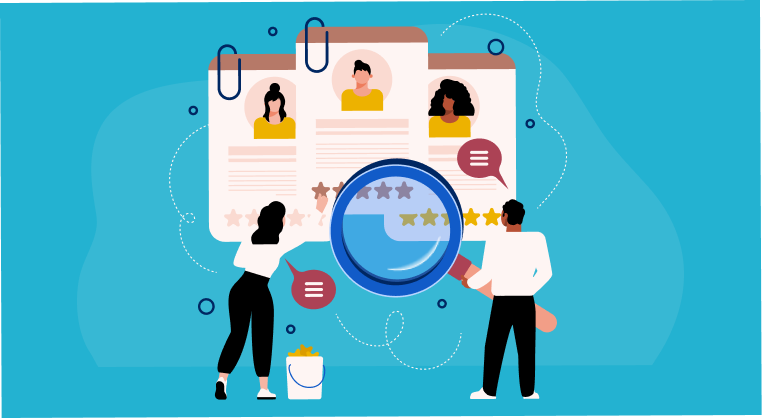 Top Features of Applicant Software
The following is a summary of some of the important features of the online applicant tracking system, along with an explanation of how each of them might help your company's hiring process.
Employment fusion
An individual can upload a position that is open by using the online application tracking system. The ats software assists in integrating these job postings across numerous websites and media channels.
Creating customized job applications
By uploading resumes and curriculum vitae, the online ats tracker makes it simple for hiring managers to assist candidates in customizing their job applications. Each candidate's score is easily graded thanks to the assessment skill's contribution to personalization.
Automatic messaging for candidates
Automatic message delivery to candidates is a feature of the online application tracking system. Each candidate's required response determines how the communications are tailored to them. Regardless of the recruiting manager's availability, sending these messages can be set to happen automatically.
Candidate's Evaluation
The feedback element of the online applicant tracking system is another fantastic aspect. This enables applicants to receive updates on each stage of the recruiting process. The recruiting manager can make better use of this tool to conduct interviews. This aspect also portrays the company's culture favorably to prospective employees and investors.
The Ultimate Applicant Software of 2022
One of the quickest ways to grow the brand recognition of your business is with applicant tracking software. Utilizing the ats tracking tool's features can help you find the ideal employees for your business. The ultimate applicant software for helping your business grow is RecruitHire by 500apps. This applicant tracking software has all the features that will help your company with the burden of the recruitment process.
What Makes the Best Applicant Tracking System?
#1
Accelerate your hiring process
#2
Track key parameters and Candidate Flow
#3
All-in-one business suite
#4
24/5 Support and 99.5% Uptime Guarantee
#5
Expand your talent pool
#6
ATS that parses your resume right away
#7
Automatically receive qualified talent
#8
Fix the hiring process to avoid ambiguity.
#9
Create custom hiring workflows
#10
One click to add jobs to sourcing channels