A Guide to Find the Best Applicant Tracking Software
Investing in the best applicant tracking software can ensure you achieve your recruitment goals. Finding the best software can be challenging with many applicant tracker tools online. However, a solid understanding of the must-have features can help you settle for the best applicant tool.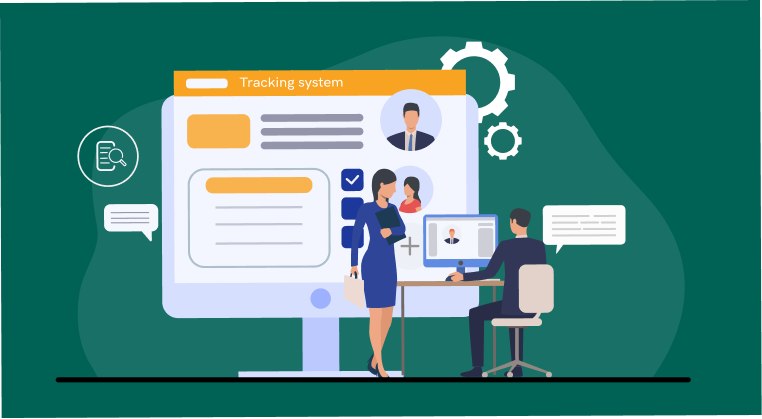 Technology has transformed many business processes, and recruitment is one of the processes that has changed significantly. Using the right technology to streamline hiring and recruitment is more important than ever before. Besides speeding up the hiring process, investing in the right tool also ensures applicants have the best experience. With most companies turning to recruitment tools, it's crucial that you also find the right software for your business needs. There are many of the best applicant tracking software online. Choosing one can be daunting, and that's why this post will outline for you the essential factors you need to consider when deciding on the best applicant tracking software.
Running an efficient recruitment process demands using a powerful applicant tracking system (ATS). The right tool should ensure you create appealing job descriptions, post them to popular job boards, share open jobs on social media pages, and invite talented candidates to apply for these jobs. All these tasks should be done with just a few clicks. The best applicant tracking software is what you need to make this possible. You can't handle the thousands of applicants who want to be evaluated for a specific job opening. Some HR tasks need to be automated to guarantee you attract and hire the right individuals.
Best applicant tracking software comes with distinct features to help you with the hiring process. Some of these tools have robust features even to help you with the onboarding process. Other tools are suitable for small businesses, whereas others are fit for large companies. When choosing an applicant tracker, you must consider the features of the software. You must determine whether the tool's features can meet your hiring needs. Consequently, choosing the best applicant tracking software isn't about investing in any software that comes your way. There's so much at stake here, so you must do your due diligence to ensure you buy software that your hiring team and candidates can appreciate.
To help you get started with the selection process, here are tips that will ensure you find a good tool for your business.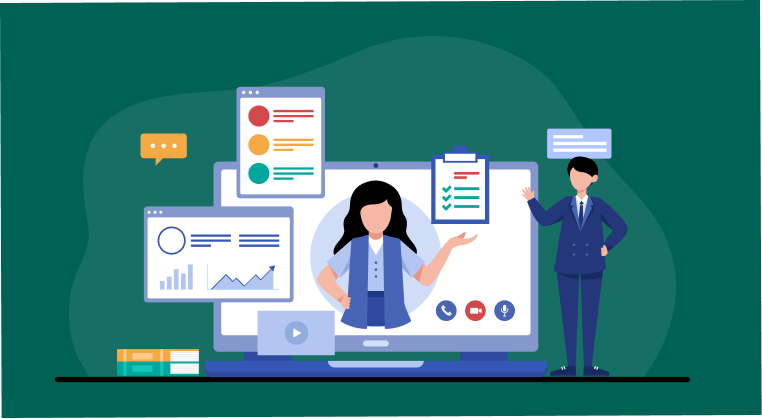 Finding the Best Applicant Tracking Software
In order to find the best applicant tracking software go about the essential points:
Consider Your Recruitment Needs
Like any other applicant software you would want to invest in, it's crucial that you put your business needs first. Why do you want to buy the best applicant tracking software? What are some of the gaps you wish to fill? Perhaps you're looking to source applicants easily. Maybe you're looking to streamline the hiring process so that your hiring teams can work faster and hire quality candidates. You could also want to invest in the best applicant tracking software because you're unaware of existing bottlenecks in your hiring process.
Knowing your business's specific needs will help you decide on the best applicant tracking software that helps you meet these needs. It's worth noting that a good tool doesn't have to be popular. Moreover, the fact that your rivals use a specific ats doesn't mean it's suitable for your business. The best ATS tracker is one that is tailored to your company's needs.
Think About the Size of Your Business
While mulling over your business needs, a key factor you should consider is your organization's size. A large company with thousands of employees will require a different type of the best applicant tracking software than one with less than 100 employees. The size of your company will have an impact on the type of ats software you will buy.
Aim Positive User Experience
The aim of using the best applicant tracking software is to simplify the recruitment process. The hiring team can work efficiently by automating everyday HR activities like posting on job boards, advertising on social media pages, and sending bulk emails and notifications. Buying a tool with a steep learning curve makes no sense.
It should be relatively easy for your HR team to use the software to attract and hire talented candidates. Before investing in any of the best applicant tracking software, you should consider its user experience. Luckily, most reliable tools have a trial period. Use this time to test the tool. Determine whether your teams work efficiently with the tool and how it can be integrated into other systems.
Check the Reporting Tools
The great job applicant tracking system should have good reporting features. You should be able to create detailed and comprehensive reports about your hiring and recruitment. Your team should easily identify how applicants interact with your career portal, the number of candidates applying for jobs, and all other vital details.
Ensure Scalability and Flexibility
Of course, your business activities will expand from time to time, making it important to rely on scalable and flexible applicant tracking system software. The tool should grow with your business. You don't have to switch from one ATS software to another just because your company is growing. Make a smart choice by settling for a flexible solution right from the word go. Consider whether you'll be making any upgrades in the near future and choose a solution that meets your future needs.
Look for Applicant Tracker Features
We've mentioned previously that your business needs are worth prioritizing when looking for the best applicant tracking software. Look at the software's features and determine whether these features will meet your hiring needs. For a large business, you should consider whether the software has advanced features that will take your hiring process to the next level. These features include automated candidate screening, personality assessments, recruiting workflows, collaboration tools, AI-powered ranking, posting to job boards, and more.
Choose a Partner
Your relationship with the software vendor doesn't end once you buy an ATS. You should consider the availability of the vendor in case you need assistance with the best applicant tracking software. Recommended best ats systems offer 24/7 support. This guarantees that you don't get stuck when using the software to hire candidates. So, don't overlook the importance of working with the right vendor for your best applicant tracking software.
Factors to Look for in the Best Applicant Tracking Software
Now that you know how to find the best ATS software for your business, here's a look at the things you should be looking for in the best applicant tracking software:
Post to Job Boards
The applicant tracker you use should allow you to post job openings to free and paid job boards. The software should make it easy for your team to post these job openings with just a few clicks. Since thousands of people use the internet to search for jobs, the best applicant tracking tool should allow you to post to popular job boards like Indeed, LinkedIn, Monster, Glassdoor, and CareerBuilder.
Mobile Platform
The best applicant tracking software should provide a mobile platform for your candidates to access your company's career portal. A mobile platform will increase your reach. Your company will appeal to many candidates and increase the likelihood of attracting talented individuals to apply for job openings.
Hire Quality Candidates
The main reason behind using the best applicant tracking software isn't just to pull a mass following to your career website. A top online applicant tracking system should help you source quality candidates. Therefore, look for a platform that allows for customizing the application fields. You should be able to ask your candidates specific questions. This will help you filter out the best applicants who meet your desired qualifications.
Communication Features
After selecting a few candidates from a large pool of applicants, an applicant tracker should have communication tools to allow you to follow up with qualified individuals. You should schedule interviews and communicate directly with candidates about the next stages of the hiring process.
Communication features will also allow for increased collaboration among your hiring teams. Your HR personnel should share files and engage effortlessly within the same platform. It helps to bring about efficiency.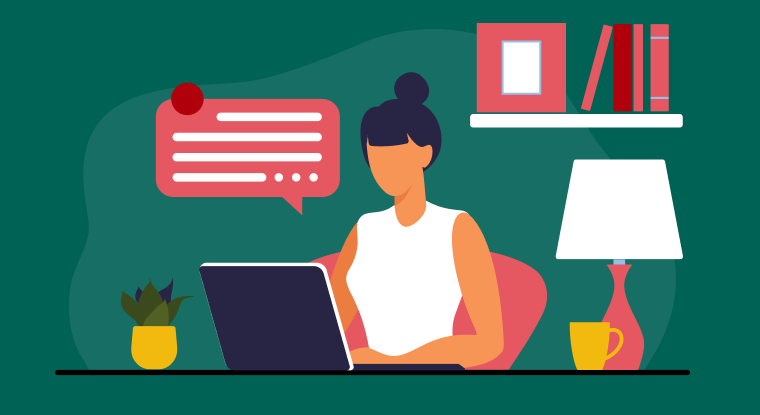 Must-have Features in the Best Applicant Tracking Software
If you're going to pick the best applicant tracking software solely based on features, here are the must-have features in an applicant tool.
Candidate Sourcing
Candidate Relationship Management
Interviews Management
Reporting and Analytics
Data Centralization
Automation and Personalization
Collaboration Tools
Job Distribution
With these popular ats systems features, you should make the right hires faster. Apart from focusing on helping your teams to be productive, you must also ensure that quality hires are brought on board. The best way to determine whether a tool is right for your business needs is by testing its free version. Use the trial period to determine how your teams perform when using the best applicant tracking software and whether you find answers to common hiring challenges.
Conclusion
Deciding on the best applicant tracking software might prove challenging, especially when you don't know what to look for. This post has provided you with the essential things you should look for in an ATS system. In terms of features, we recommend using RecruitHire. This is an applicant tracker from 500apps. The tool has all the must-have features listed herein, and it's reasonably priced. With only $14.99, you can make the most of the software and streamline your hiring process. Make the right decision today by signing up with software with a proven track record.
What Makes the Best Applicant Tracking System?
#1
Manage the whole hiring process from a single platform
#2
Create jobs, distribute openings on popular career portals and manage candidates
#3
Parse inbound emails to your career mailbox and add them as candidates automatically
#4
24/5 Support & 99.5% Uptime Guarantee
#5
Integrate with virtual interviewing tool, NinjaInterview to conduct uninterrupted, one-way, online interviews
#7
Add unlimited candidates and departments in bulk and sort them based on the stage
#8
Create automation rules to send emails and add notes based on the candidate stages
#9
Unbelievable pricing - the lowest you will ever find
#10
Everything your business needs - 50 apps, 24/5 support and 99.95% uptime
Join the SaaS Revolution
All-in-One Suite of 50 apps

Unbelievable pricing - ₹999/user

24/5 Chat, Phone and Email Support