How Business Applicant Tracking Systems Have Helped Businesses to Grow?
An applicant tracking system allows your business to grow mainly because most HR activities are simplified and streamlined. Choosing the best tool with powerful features like activity tracking, career portals, real-time notifications, etc, is vital.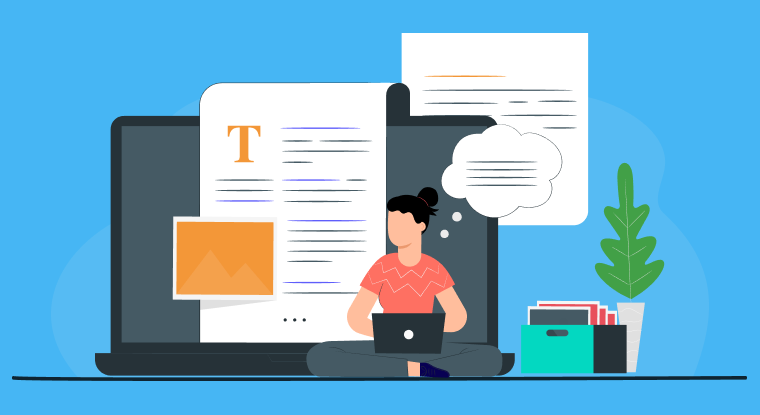 The growth of your business largely hinges on the quality of people you hire to join your team. Hire qualified individuals, and you will likely compete with the biggest players in the market. Moreover, working more efficiently guarantees that your business grows in the long run. An applicant tracking system (ATS) can ensure your business grows since it allows you to hire the right people that suit your business needs.
This blog takes you through everything you need to know about an ats software and how it will help transform your business.
What Is an Applicant Tracking System (ATS)?
Put simply, ats software is a recruiting tool that allows you to source candidates from many sources and filter them to get the best individuals that meet your qualification demands. If you use the right ATS tool, you will have all the vital features that ensure your organization gets the best hires, boost profitability, increase efficiency, and more. Take RecruitHire, for example, the applicant tracking system has amazing features that help automate most HR processes, including candidate recommendations, career portals, posting to job boards, email templates, etc. Through such automation, the hiring process is streamlined and simplified. You will spend less time attracting applicants, hiring them, and taking them through the onboarding process.
How Does ATS Help Businesses Grow?
As noted previously, your business growth depends on how you handle HR activities. By increasing your efficiency, you will handle more in less time. Plus, you will end up pulling the right hires to your organization, improving your employees' quality. Perhaps you've been running a small business and haven't thought about using an ats tracker until now. Now that your business is growing, the chances are that you're already feeling the strain. Managing job openings and dealing with a large volume of applicants is a challenge.
One clear-cut sign that you need to use an ATS system is when you lose out on hiring talented candidates because your hiring process took ages and your competitors hired them. It could also be that your hiring managers have been complaining about the lack of visibility in the recruiting process. These are signs your business is growing, and using the right ATS solution will ensure your business grows effectively.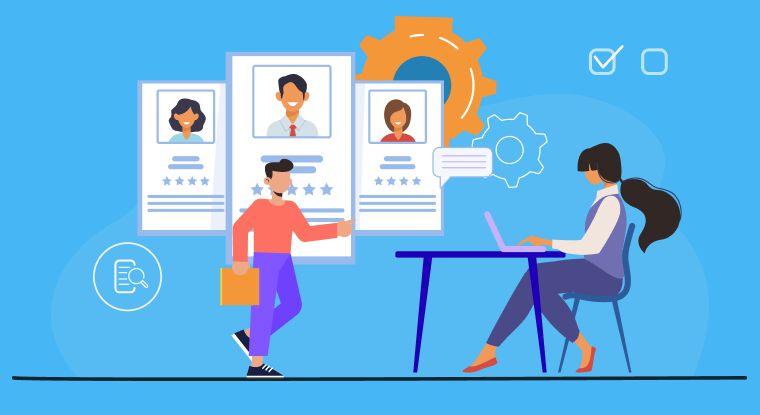 The following are ways an ATS will support your business' growth:
Keep Tabs on Applicants
A good applicant tracking system will give you a detailed view of where your candidates are in the hiring process and even after. Whether you hire them or not, you will never lose their CVs or spend hours looking for their information. With the help of an online applicant tracking system, you will automatically create their profiles with an intuitive drag-and-drop feature.
Devote More Time to Meaningful Tasks
Time is money, right? Well, the more time you have to do meaningful tasks in your organization, the more likely you will grow. An applicant tracker will help you find an optimal way of recruiting candidates. You will optimize and automate most activities that would have been handled manually. For instance, things like managing spreadsheets, sending emails, screening resumes, posting job vacancies, and so on will be automated. Your HR team will have more time for demanding activities, increasing productivity in the long run.
Hire In-demand Talent
The quality of hire is a crucial metric for hiring and recruiting success. Companies are always competing for the same candidates in the job market. An applicant tracking system can help your business narrow down to specific candidates that suit your job openings. The right software has robust features to ensure you parse resumes for relevance, so you end up engaging with the most qualified applicants.
Integrate With Everyday Tools
As your business expands, so do the tools you will be using regularly. You may use other collaboration, productivity, marketing, and sales tools to run other business processes. Using an ATS doesn't mean that you will have to use the software independently. Instead, you will integrate it with the tools you're already using. For instance, you can integrate it with SendGrid, SMTP, team chat software, pbx system, and more.
Save Time and Money
The HR and recruiting managers will save a lot of time because an applicant tracking system will automate most processes. Things like resume screening, sending emails, and scheduling interviews will be automated. Therefore, your team will save many hours that would have been wasted handling these processes manually. An increase in productivity also means that your business will save money. Your team will get more work done in less time.
Why Do Businesses Need an ATS?
Without a doubt, there are various reasons why any business should consider using an ATS solution. For starters, a good ATS solution will help you create appealing career portals that convert if you're serious about attracting the right candidates. Moreover, you will maximize your reach through one-click job postings. You will reach a wide market, allowing many potential candidates to view your job postings. This increases your chances of attracting highly skilled candidates for the job. An applicant tracker lets you manage all applicants in one dashboard. All candidate information is centralized, giving you an easier time managing and tracking their information, and ensuring the virtual hiring process runs smoothly.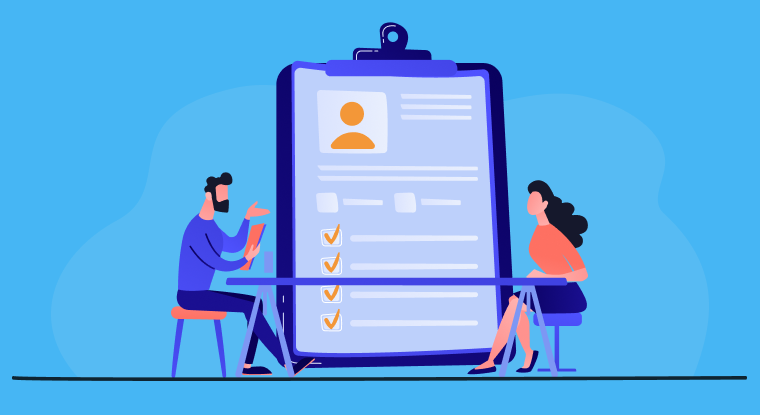 What Features Should Businesses Look For in an ATS?
To maximize the benefits of an ATS, look for the following features:
Activity Tracking
Resume Parsing
Candidate Tracking
Workflow Management
Real-Time Notifications
Email Templates
Team Collaboration
Reports and Analytics
Conclusion
Your business growth is often hinged on how you run processes. Automating most tasks increases efficiency, allowing you to spend less time attracting and hiring the right candidates. This is what an applicant tracking system does. Some of the main features of this tool include activity tracking, workflow management, email templates, reports, analytics, etc. RecruitHire by 500apps is the leading tool that can guarantee your business thrives and achieves its recruitment goals.
What Makes the Best Applicant Tracking System?
#1
Manage the whole hiring process from a single platform
#2
Create jobs, distribute openings on popular career portals and manage candidates
#3
Parse inbound emails to your career mailbox and add them as candidates automatically
#4
24/5 Support & 99.5% Uptime Guarantee
#5
Integrate with virtual interviewing tool, NinjaInterview to conduct uninterrupted, one-way, online interviews
#7
Add unlimited candidates and departments in bulk and sort them based on the stage
#8
Create automation rules to send emails and add notes based on the candidate stages
#9
Unbelievable pricing - the lowest you will ever find
#10
Everything your business needs - 50 apps, 24/5 support and 99.95% uptime
Join the SaaS Revolution
All-in-One Suite of 50 apps

Unbelievable pricing - ₹999/user

24/5 Chat, Phone and Email Support