Which is the Right Applicant Tracking Software for Talent Acquisition?
Talent is scattered all over the globe and it is the job of our hiring teams to put you in touch with the best of the best. This blog will detail the best applicant tracking software for talent acquisition and how to find this software on the internet. You will understand how you can track the best talents and improve the production of your business by making them a part of it.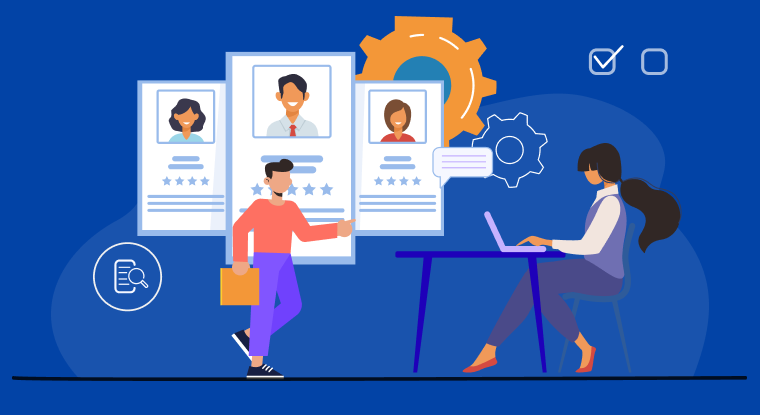 Modern businesses are smarter and more efficient than those of the past. The owners have experienced so many changes that they cannot deny the importance of technology anymore. Not only is technology taking over the business aspect, but it is also taking over our entire lives. You are affected by technology every day and you don't even realize it. With the focus on technology, there have been many creators that are working on similar stuff and the market has become saturated. However, the good products still manage to come out on top because of their defining features.
One of these exceptional products, an applicant tracking software is RecuitHire by 500apps. It is one of the most widely used digital tools that has reformed the business industry as a whole. Companies have seen a growth of up to 400% with the incorporation of this system in their business. An applicant tracking software is in charge of managing and tracking candidates that apply for a job in a company. If the company has an automated at, then it will be able to come up with a decision faster.
Over the past decade, business owners have become increasingly understanding of the potential that digital tools bring. However, there are so many tools on the internet that it can get very tricky to pick out the right one. Only a handful of these applicant trackers are actually cost-efficient. In this blog, you will get to know what is the best applicant tracking software for talent acquisition. So let's not waste any more time and get into it.
What Is an Applicant Tracking Software?
Remember the workers whose only job is to verify whether a candidate is being honest about his work experience? That's exactly what an ATS or applicant software does. It verifies all the details regarding a candidate and helps the company determine whether he is an honest applicant or a fraud. Either way, it makes the decision regarding his candidacy a lot easier. A good ats software can cover all your business needs regarding hiring and maximizing top talents. As of now, the best digital tool for this purpose is RecruitHire and it comes with plenty of features that are just mesmerizing considering its low prices.
Applicant Tracking Software: Is Technical Knowledge Necessary?
Most people assume that digital tools are hard to use since they are based on modern technology. That is not the case here because this tool is as easy as they come. It doesn't require you to have extraordinary technical skills or understanding. It has been designed in a way that all you need is to understand basic commands and it will do the work for you. If you are under the impression that you need knowledge of coding to input commands in this applicant tracking system, then you are wrong. All you need to do is access the user-friendly dashboard and issue commands from there.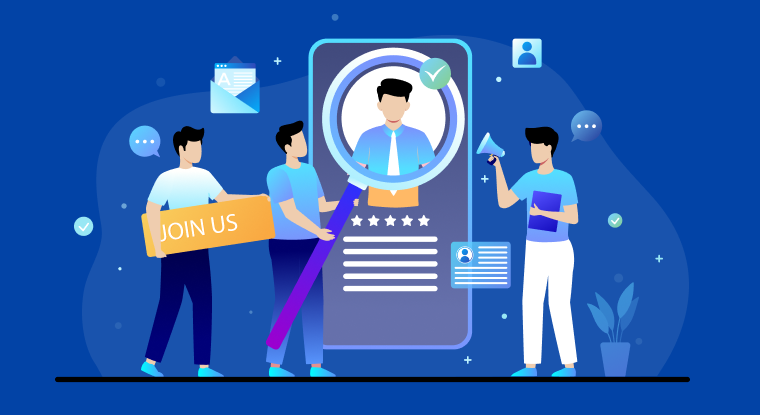 Choosing the Right Applicant Tracking Software for Talent Acquisition
In this digital age, the internet is flooded with software that can do your job for you. There is plenty of software that will allow you to better acquire talent and maximize their potential. However, the issue arises when choosing between one of these tools. It can be extremely hard to judge which tool is the best because all of them have something good to offer. The lower prices of some are very attractive, while the features of others can't be ignored either. Even finding the best applicant tracking tool can be a tiring process. Luckily, we are here to guide you through this process.
The first thing you must always look for in these tools is how much they make your job easier. The better features a tool has, the more it will make your job easier. With the best tools, the pricing might also increase but that is where the ey lies. You need a tool that has the lowest prices and the best features, and that is none other than RecruitHire.
RecruitHire: One of the Best Applicant Tracking System
RecruiteHire by 500apps is the most advanced and cost-efficient online applicant tracking system. It has some of the most basic features but coupled with extra integrations, they become amazing to use. Consider it as your all-in-one applicant tracking system that will handle all responsibilities associated with candidate applications. Whatever you need, be it an interview, scheduling, or even shortlisting, this software has all of it.
Imagine thousands of resumes on your laptop's desktop, and you have to check each one manually. That would be quite the annoyance, wouldn't it? Well, RecruitHire is here to ensure that you are saved from such troubles. It has a built-in resume parser, meaning it can parse the resumes when you code certain criteria into it. Only the candidates that pass that criteria will be moved on to the next phases such as shortlisting and interviews.
With features such as email integration, ats software allows you to choose candidates and mail them the desired response instantly without having to use different domains for each. You can choose an email template or type a mail yourself, and pass it on to all the deserving candidates. It can inform them of your decision and the next steps that can be taken respectively.
Conclusion
RecruitHire by 500apps is an applicant tracking software like no other and you must not wait any longer to get it. Time is of the essence and if you keep slacking, your competitors will make use of it and run away with the prize. The business market is very competitive so waiting around will only leave you behind. With all that we have mentioned, it is obvious that you must be convinced by it. So go ahead and get it instead of wasting time: time that could be used for producing and optimizing the production of your business.
What Makes the Best Applicant Tracking System?
#1
Manage the whole hiring process from a single platform
#2
Create jobs, distribute openings on popular career portals and manage candidates
#3
Parse inbound emails to your career mailbox and add them as candidates automatically
#4
24/5 Support & 99.5% Uptime Guarantee
#5
Integrate with virtual interviewing tool, NinjaInterview to conduct uninterrupted, one-way, online interviews
#7
Add unlimited candidates and departments in bulk and sort them based on the stage
#8
Create automation rules to send emails and add notes based on the candidate stages
#9
Unbelievable pricing - the lowest you will ever find
#10
Everything your business needs - 50 apps, 24/5 support and 99.95% uptime
Join the SaaS Revolution
All-in-One Suite of 50 apps

Unbelievable pricing - ₹999/user

24/5 Chat, Phone and Email Support