Best Recruitment Solution Tools in 2023: Benefits and Scope
The recruiting process is an important factor for any organization, as it can have a significant impact on the success of the organization. As technology continues to evolve, the recruitment process has also been revolutionized and new recruitment solutions have been developed to help organizations remain competitive. In 2023, the best recruitment solutions will use technology to its fullest potential. These solutions will combine existing methods with new technologies to create a comprehensive recruitment process. From AI-powered applicant tracking systems to automated candidate sourcing, the best recruitment solutions will enable companies to streamline the recruiting process and reduce the time to hire.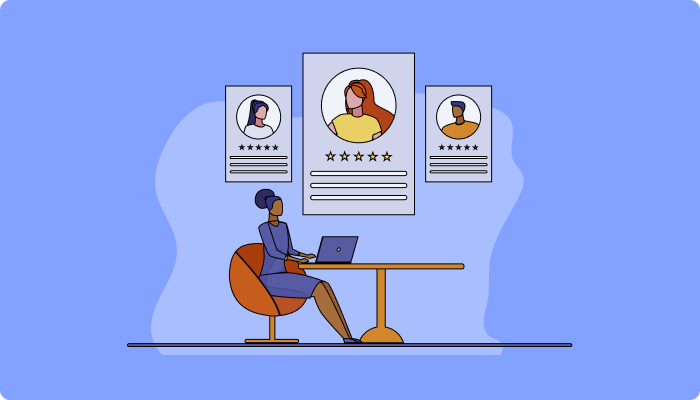 The recruitment process is complex in every organization, irrespective of the number of staff. No matter how established a brand is, the right candidate can save resources and time. Besides, it might hinder the overall progress of the organization. It would be best if you found the right candidate to fit into your workplace culture and contribute to achieving development goals and targets. That means you have to go through thousands of applicants, conduct online assessments, and much more to fill in the required positions in an organization.
How Recruitment Solutions Benefit Small Businesses?
Recruitment services can provide numerous benefits to small businesses. Small business owners are often stretched with many responsibilities and management of internal operations. Recruiting new employees can be a tedious and time-consuming process. By utilizing recruitment solutions or assessment tools, small business owners can free up their valuable time and instead focus on other tasks that can help generate revenue. Following are a few pointers that can help establish the importance of recruitment software for small businesses.
Enables you to instantly access a larger pool of potential candidates, including those who may not have actively sought a new job. It provides small businesses with a broader range of talent and thus increases the possibility of finding the right match much sooner.
Enables organizations to find the best candidates for a given role. The assessment tools within the suite can help small businesses make informed hiring decisions. It can result in higher quality hires and improved employee retention rates too.
Charge a fee for their services, but small businesses need to control expenses and direct revenue in expansion and brand awareness strategy. Investing in recruitment solutions is a cost-effective way to advertise job openings and attract potential candidates.
Designed to implement all employment laws and regulations. This can help small businesses stay compliant throughout the hiring process and avoid legal disputes or heavy fines.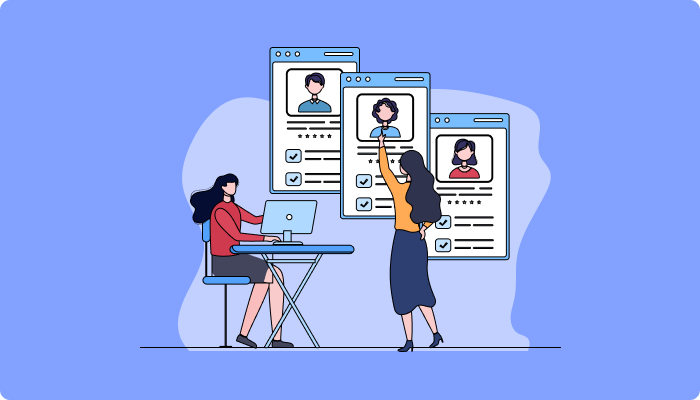 Best Recruitment Solution Tools in 2023
Choosing the best recruitment solution for an organization depends on various elements. Primarily the company's size can help define the features and the amount of data that needs to be managed. User experience is of utmost priority when selecting the right software. After all, your talent acquisition team will be using it regularly. Hence, tools should be empowered with intuitive, easy-to-navigate, and provide a positive experience for both candidates and recruiters. Following is the list of the top 5 recruitment software that is the best in the industry. Hopefully, among them, you will find the perfect match for your business requirements.
RecruitHire
It is one of the most trusted recruitment solutions in the HR industry. It empowers your talent acquisition team with a powerful set of tools that can boost the recruitment process. It has a robust resume parser along with email integration and smart bots that improve and enhance the overall candidate experience. It allows users to create visual workflows that can be customized during various phases of execution.
Get started with the leading Recruitment Solution Tool today! Sign Up 14 Day Trial
ProofHub
It is one of the most loved platforms among recruiters primarily due to its simplicity and easy-to-access dashboard. The recruitment software is empowered with highly beneficial management features with applicant tracking capabilities, collaboration access, onboarding software, etc. The software allows users to create customized workflows to streamline the hiring process and set milestones to track phases of the employee cycle.
BambooHR
If you are on the lookout for a tool that is a one-stop solution to all your hiring and management needs, BambooHR is the right option for you. It does everything from collating data to performing analytics and generating insightful reports. It also includes tools that can track time spent, execute payroll, track performance, and much more.
UltiPro
The award-winning software is known for its exceptional human resource management features. It has the best-in-class interface that allows users to track everything from applicant status to employee performance, all in one place. The Ai powered software can perform predictive analysis and empower users to make impactful decisions. It can also perform sentiment analysis, manage employee data, generate performance reports, process payroll, benefits, etc.
Harver
The AI powered recruitment solution is used by some of the big names in the industry. The tool's primary focus is on building a data-driven process that is simple to implement and highly informative. The software is a one-stop solution for all your admin, HR, and management needs. You would possibly not need any additional app to manage your business operations.
Scope of Recruitment Solution Tools
The use of recruitment software in an organization can vary depending on the size and needs of the company. However, one cannot deny the fact that the use of these tools can significantly improve the efficiency and effectiveness of the hiring process. Following are the benefits of recruitment solutions in an organization.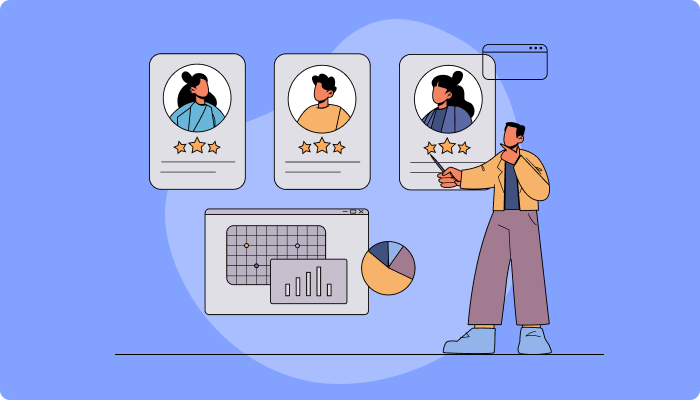 Helps organizations advertise job openings on various digital platforms, including job portals, social media, etc. This can increase the reach of job postings and help organizations attract a larger pool of potential candidates.
Allows organizations to conduct virtual interviews, saving time. It provides a more efficient way to assess a candidate's capabilities and verbal skills.
Automates the process of hiring candidates and organize data in a centralized manner for easy access. They can be integrated with third-party tools to check references and verify candidate information, such as education and employment history.
Automates generating and delivering offer letters to successful candidates. They can also send customized emails to shortlisted candidates to post online assessments or video interviews. This can help save time and ensure accuracy.
Summing It Up
Recruitment software is a robust set of tools that can provide small businesses with various benefits, including cost savings, time savings, access to a larger pool of candidates, improved hiring quality, and better compliance with employment laws. Assessment tools can automate many repetitive tasks, such as resume screening and scheduling interviews, freeing time for recruiters to focus on more strategic tasks. It can result in a more efficient and streamlined hiring process.
Modern recruitment solutions can store and organize various candidate information, including resumes, online assessment scores, interview notes, and reference checks. This provides recruiters with quick and easy access to the candidate information for future references when they need to make informed hiring decisions. Various advanced software like RecruitHire can provide organizations with valuable insights into prospect capabilities and performance. This can help the talent acquisition team make more informed hiring decisions. It reduces the risk of making a bad hire and improves employee retention rates. Investing in recruitment solutions can help organizations entice and retain top talent and contrive business triumph.
What Makes the Best Applicant Tracking System?
#1
Manage the whole hiring process from a single platform
#2
Create jobs, distribute openings on popular career portals and manage candidates
#3
Parse inbound emails to your career mailbox and add them as candidates automatically
#4
24/5 Support & 99.5% Uptime Guarantee
#5
Integrate with virtual interviewing tool, NinjaInterview to conduct uninterrupted, one-way, online interviews
#7
Add unlimited candidates and departments in bulk and sort them based on the stage
#8
Create automation rules to send emails and add notes based on the candidate stages
#9
Unbelievable pricing - the lowest you will ever find
#10
Everything your business needs - 50 apps, 24/5 support and 99.95% uptime
Join the SaaS Revolution
All-in-One Suite of 50 apps

Unbelievable pricing - ₹999/user

24/5 Chat, Phone and Email Support