A Guide to an Applicant Tracking System
An ATS helps conduct recruitment easily and effectively. This blog details exactly the functionalities of an Applicant Tracking System, and what things to consider when selecting one. You'll also find some tips & tricks on using ATS tools.
In recent years, new solutions to old problems have arisen with the advancement of software automation. Tiresome, boring, and expensive tasks such as documentation, data analysis, keeping track of people and events, etc. have been thought about and been provided with new solutions. One of these problems, regarding the logistics surrounding hiring new employees (and related legwork such as interviewing, resume analysis, communication with the prospective hire, etc) has had an elegant solution created for it, named the applicant tracking system.
An applicant tracking system is a software program that serves to simplify and streamline the process of taking care of both potential employees as well as current colleagues within your organization. It does so by automatically collecting, logging, and analyzing the data provided to it by both your Human Resources team as well as prospective hires applying to your organization. It does all the busywork of logging metrics and comparing data points itself, leaving you free to focus on the more important and qualitative parts of the hiring process, such as conducting interviews.
To help you get the most out of the powerful functionality it is important to learn how to use the ATS and understand how it can help you. Learning how to utilize it alongside other tools that you have at your disposal is the most important factor in determining how far you go with your ATS software.
So, for your convenience and clarity, we've created The Best Guide to Applicant Tracking Systems. This blog will talk about what an ATS does, which one you should choose, and what the best way is for you to use the application software to gain the most profit for your dollar. Read on to learn how to unlock the full potential of an Applicant Tracking System.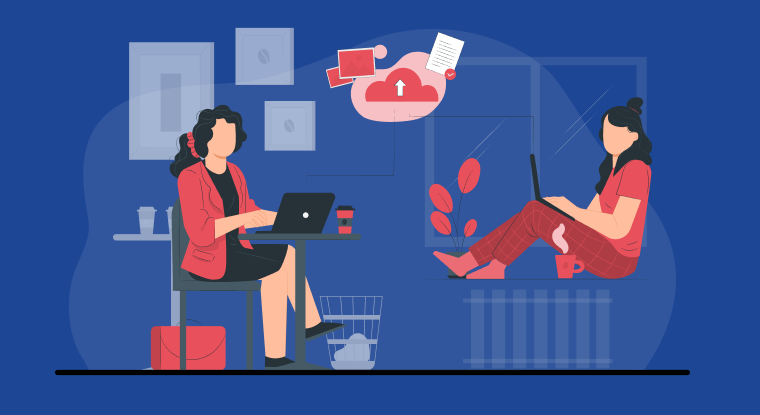 What Is the Purpose of an Applicant Tracking System?
When deciding to invest in an Application Tracking System, it is important to understand the reasons for which you are doing so. Consider what you are trying to get out of it, and what it can offer you. Fortunately, the blanket answer for "What does an Applicant Tracking System offer me and my organization?" is generally "Everything you need for setting up an effective recruitment system."
Let us consider in slightly more depth what exactly an ATS offers us.
Efficiency
A major benefit that using an applicant tracking system provides is a reduction of time spent doing menial legwork, such as sorting through resumes and potential hires, keeping track of your applicants and application stages, sending and receiving emails, etc. This also ends up reducing the cost of recruitment as well.
By an estimate by Forbes, using an applicant tracking system such as RecruitHire can contribute to a (roughly) twenty percent reduction of the time that it would have taken for your human resource team. This includes time spent on getting the right people on board, advertising, and coming up with advertisement strategies for your job openings, documentation, etc.
Combined, these benefits help improve your image as an organization as a sharp, incisive market player, willing to adapt to the times and use modern tools to provide a better experience for everyone.
Adaptable Systems
Your recruitment process is bound to be different in some way or other from other organizations based on your size, such as whether you are a smaller storefront company or a larger office-based organization, etc. An ats software such as RecruitHire is strongly customizable and lets you develop a recruitment and workflow framework you are comfortable working within. You can decide between using or not using tools such as pre-hire assessments and online, video-based interviews to maximize your output.
Ease of Use
An applicant tracking system can massively simplify and streamline the recruitment workload that your Human Resource team faces. Tools for applicant tracking, such as notifications, process stage development, etc. are included within an applicant tracking system that helps your people sift through and find the best employees for your position and organization.
This extends both ways as well; it becomes much easier for applicants to prepare and show their worth precisely given a clear, transparent, and streamlined process pipeline. The applicant software provides you a bird's eye view of what is going on and keeps you updated with the current status of your applicants.
Set and Forget
The ability to automate all the tedious parts of the recruitment process is one of the biggest benefits of using an Applicant Tracking System. Automation of tedious tasks offers you and your Human Resource teams a sense of peace of mind and a large allowance of time by sorting out things such as communication, testing, analysis, data collection, sorting, etc. All of the bookkeeping legwork can be done entirely via the online applicant tracking system. Using an applicant tracking system also aids in applicant analysis; it can utilize AI-based algorithms to create an example employee, as well as analyze points that help advertise your job offerings effectively to the right people.
Excellent User Experience
A system that is easy to engage with improves effectiveness for people interacting with it, such as your Human Resource teams utilizing it or the applicants interacting with your company through it, benefiting your organization as a whole. Therefore, a practical, easy-to-use user interface must be given due consideration.
Applicant Tracking Systems provide an excellent way to engage with an applicant in an organized, streamlined, and transparent way. This aids in creating a good impression of your brand and organization to them, letting them know that they are making the correct decision. The value of clear messaging, timely notifications and constant communication is immeasurably important, assisting in improving the user experience for the applicant. In short, a good user interface presents a powerful first image to the applicant, convincing them to prefer your organization and put their best foot forward while interacting with and working for you.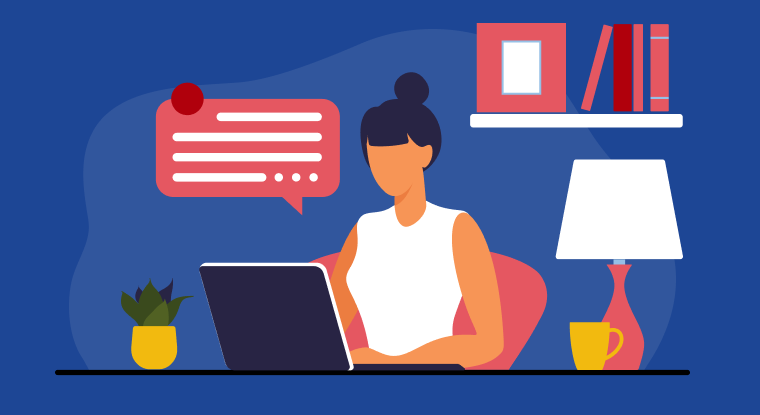 How to Find the Right ATS for My Company?
Choosing the correct applicant tracker for your organization is tricky. A lot of details and factors need to be considered, and in the end, it is an investment of your time and money. You should focus on choosing something that best matches and provides for what you're looking for. What kind of company are you? Do you want to handle recruitments in this way or that? What kind of positions will you be hiring for?
Ask yourself these questions. Some factors include:
Organizational Requirements
A strategy that works well for one company may not necessarily work as well for someone else. Several factors influence recruitment processes, such as what tier or size your organization is, what industry you're a part of, etc. Consider, for instance, that a fast food shop will have different requirements and processes for recruitment as compared to a law firm office. Think about what functionality and flexibility the ats system offers you.
Candidate Search and Analysis
An ATS system such as RecruitHire provides you with a robust way to analyze data quickly. Sorting and providing clarity to raw data is some of the most important work that it can assist you with. A good applicant tracking system provides an accurate, speedy, and robust way to flexibly filter through applicants and potential hires. Alongside that, it also should have the ability to provide processed data by way of analysis of applicant metrics and comparative results.
Integration
A good ATS system should give you the ability to integrate it into your normal workflow and your other organizational software, such as billing, background checks, conferencing, email configuration, management, etc. This will serve to reduce friction in moving between parts of your organization and allows your Human Resources team to use your prebuilt structures to continue with new work on a new system.
What Are the Best Practices for Using an ATS Effectively?
To use applicant tracking software to its maximum potential, there are a few things you can do and ideas you can consider. Here are a few ideas for you to think about to use an ATS effectively.
Manage Your Data: Data analysis and management are an important part of an ATS system. You must learn to gather data effectively from it as well as figure out which part of that data points affect you the most, and deserve your attention. Being able to use the data from your applicant tracking system effectively will provide a huge boost to your productivity.
Acknowledge Your Team: Remember that an ATS system is only a tool; it's not a magic wand to fix all of your problems. Let your team of Human Resource experts use the advice and input that your human resource team provides you and let your experts take the reins on how best to utilize the functionality of the applicant tracking system.
Experiment With the Process: Customize your applicant tracking system and utilize the flexibility of options it provides. Also, be sure to experiment with developing workflows that work for you and your teams. When doing so, consider things such as what position you are hiring for, your own capacity and industry, etc., and make a recruitment process that suits you best.
Automate: Learn how to make the ATS work for you. Automation can most benefit you in significant ways in processing your recruitment. Find out where you can get the most out of automation, such as email management, templates, approval letters, notifications, and questionnaire-based evaluation, and implement it there. This will leave you with a bunch of time that can be better spent looking at the holistic performance of the applicant.
Integrate ATS: Your ATS system should be able to play nicely with your other systems. Integrating it into other aspects of your office software such as billing, scheduling/meeting tools, HR information systems, etc. is an excellent idea that plays into developing a comfort zone for your employees.
Conclusion
We hope you learned a thing or two about Applicant Tracking Systems. They are powerful tools in their own right, helping you find the perfect hire and reducing burdens on your Human Resource team, your logistics, and your funds while undergoing a recruitment process. Take this a step further by thinking about how to utilize the functionalities it offers and acting upon those ideas for maximum benefit.
An ATS system that we are proud to recommend to you is RecruitHire. It is an always-online platform for all of your applicant tracking and recruitment needs, containing powerful and easy-to-use tools for your HR team. Using RecruitHire by 500apps for your recruitment project is sure to get you the edge and find you the perfect fit for the job.
What Makes the Best Applicant Tracking System?
#1
Manage the whole hiring process from a single platform
#2
Create jobs, distribute openings on popular career portals and manage candidates
#3
Parse inbound emails to your career mailbox and add them as candidates automatically
#4
24/5 Support & 99.5% Uptime Guarantee
#5
Integrate with virtual interviewing tool, NinjaInterview to conduct uninterrupted, one-way, online interviews
#7
Add unlimited candidates and departments in bulk and sort them based on the stage
#8
Create automation rules to send emails and add notes based on the candidate stages
#9
Unbelievable pricing - the lowest you will ever find
#10
Everything your business needs - 50 apps, 24/5 support and 99.95% uptime
Join the SaaS Revolution
All-in-One Suite of 50 apps

Unbelievable pricing - ₹999/user

24/5 Chat, Phone and Email Support