The Ultimate ATS Buyer's Guide: Everything You Need to Know About It
The ultimate ATS buyer's guide covers everything you need to know about applicant tracking systems. Read this in-depth article to learn about how ATS can help your company.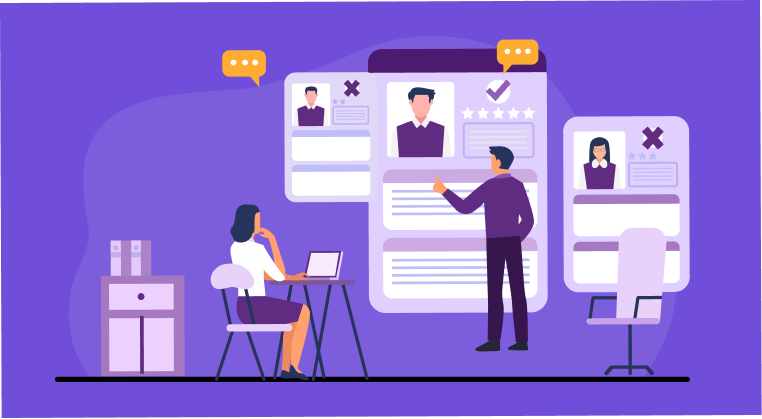 Apparently, more than 98% of the world-famous Fortune 500 companies use an Applicant Tracking System (ATS) for their recruitment process. That's how popular and mainstream the technology is. As a matter of fact, AT solutions are not exactly new in the field of talent acquisition. They have been around for the past few years. In the past though, applicant tracking systems have typically been more employer-focused, leaving subpar experiences on the candidate end.
Fortunately, times have changed now and most of the next-generation ATS solutions developed these days are designed to provide enriched experiences for both the employer and the candidate. A lot of them come with thoughtfully created interfaces and automation capabilities that help all stakeholders in the process of talent acquisition.
Before we get into what these capabilities are, here's a brief about what ats software basically does.
What Exactly is an Applicant Tracking System (ATS)?
An applicant tracking system solution is software that essentially automates the entire talent recruiting and staffing process. It comes with features to better manage and control every stage in talent recruitment from sorting applications to actual hiring. It also provides a centralized database of candidate data consisting of CVs, applications, and detailed profiles. In addition, it comes with workflow automation capabilities as well to help speed up repetitive tasks like advertising and interview scheduling.
RecruitHire is the perfect example of a modern, advanced ats software that comes with some of the best-in-class features to manage recruitment. It helps take the hassle out of hiring staff for the company with its excellent career portal, its job posting bots, forms, and resume parser. It has a well-designed candidate management module that, unlike conventional AT solutions, helps provide a fulfilling candidate experience. It helps employers maintain relationships with both active and passive job seekers in order to find the right talents at the right times.
You can source candidates from multiple sources like its career portal or you can add candidates manually. With its job management module, you can announce job openings manually or with the help of bots in cases where you need to post several jobs to multiple job boards at once. Above everything, you can use its flow automation tools to set up interviews, respond to applications, and the like.
With all of these features, online ats have become an inevitable part of company staffing teams these days. However, surprisingly enough there are still many entrepreneurs out there that rely on overloaded spreadsheets and manual follow-ups for their recruitment processes, even in this highly digital age. Here's why you absolutely need an ats for your business.
Why Do You Need an Applicant Tracking System?
For starters, more than 94% of recruiters that made use of an applicant tracking tool said that it positively impacted their hiring process. Moreover, 78% of employers that started using an ATS solution confirmed that it helped improve the quality of their talent too. Statistics further suggest that a small company can save up to $10,000 using an AT solution.
Leaving aside the numbers, here are a few other reasons why you should absolutely adopt one. Conventional hiring processes involve a lot of manual steps which makes it tiring and time-consuming. Using an ATS solution helps speed up repetitive tasks and makes the entire process a lot smoother.
As it reduces the number of manual steps in the recruitment process it reduces the window for manual errors as well, making talent acquisition a lot more efficient on the whole. It helps maintain a central repository of candidate information that is accessible to all stakeholders at all times, unlike conventional hiring processes where paper-based or spreadsheet-based candidate profiles can get lost with time.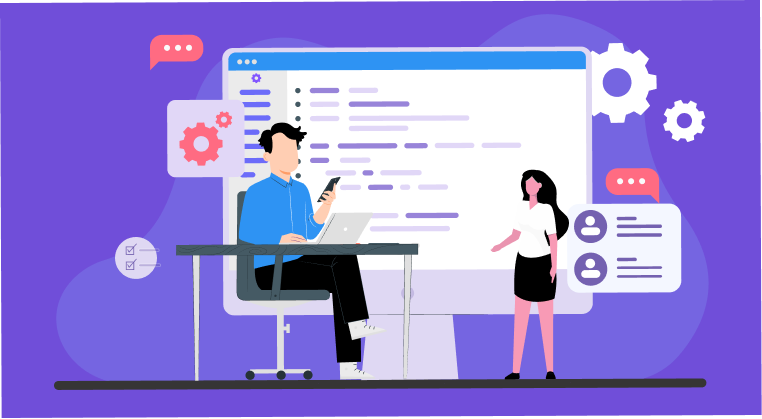 It helps you generate insightful and actionable reports that you can use to measure your effectiveness in talent recruitment and take action when needed. It automates tasks like interview scheduling and allows you to be prompt with your candidates. With its central repository and active job portals, it allows you to build a network of talented job seekers that you can always reach out to when you need it.
It streamlines talent recruitment in many ways and allows you to scale efficiently when it's time. A typical modern-day ats solution will help you with tasks that transcend mere recruitment and hiring. It helps attain better quality talent and improve your performance on the whole. Now if you are on the search for a good AT system, here's what you need to be looking for.
What to Look for in an Efficient Applicant Tracking System?
Job Posting Module:
One of the most important features of a good applicant tracking software is a convenient job posting module. You need a portal through which to post all your job openings as and when they become available. You can have dedicated career pages on your website linked directly to your AT solutions so that you can keep proper track of all applications that you receive. You need to keep it easy to navigate and easy to apply for so that you can have a wide pool of candidates to choose from.
Some of the most advanced applicant trackers, like RecruitHire, come with an intelligent job posting bots that allow you to post several jobs across multiple job boards all at once. Their job posting and management module almost works like a magnet to draw in qualified candidates for various jobs in your company. Rather than the conventional job duties and requirements that you need job seekers to do, you can list down a more comprehensive description of your jobs, where candidates also get to see what's in it for them.
Job Distribution Capabilities:
Just as important as being able to post jobs, is being able to disseminate the vacancies to as many qualified people as possible so that you can get the best fit for your job. To do this, you need to post your job to as many public and commonly used job boards as possible, like Indeed and Monster. ats system always comes with useful partnerships covering the most popular job boards to maximize reach. Once you distribute your job openings across multiple job boards you can make use of the analytics provided by AT solutions to track your applications and see where you're getting the best and most qualified ones from. With this information, you can make further adjustments to your job distribution strategy and maximize effectiveness.
Candidate Management Features:
One of the biggest hassles of the recruitment process is managing the huge influx of applicants coming in for each job posting. Once you post attractive openings and distribute them across platforms you are going to have some of the best talents in your industry pooling into your database. Without a proper system to manage the profiles, you are going to be left with utter chaos, irate job seekers who can potentially affect your reputation, and perhaps even subpar candidates for your jobs. This is why you need high-end candidate management features in your ats system.
RecruitHire for example comes with multiple capabilities for choosing candidates. You can choose from its career and job posting portal, you can import candidate information from CSV files in bulk or you can even input candidate profiles manually. It also has smart and sensible filters with which you can categorize your candidates and narrow down the best fits. It has a unique slide-out window as well where you can quickly scan a candidate's profile and take action on their application when you are on the go.
This kind of prompt and timely management of applications, not only helps you find the right fits for your jobs quickly but also allows you to maintain smooth and harmonious relationships with all job seekers.
Centralization:
With conventional methods of recruitment, you will most likely receive and maintain candidate information in paper form or in the form of spreadsheets. Now the problem with these methods is that, as the number of applicants increases, the database becomes impossible to maintain and refer to during times of need. Spreadsheets are bound to have loading issues and may require multiple files for multiple job postings, which makes your candidate database scattered and puts it at risk of getting lost.
With efficient ats software though, you get a centralized and all-pervasive repository of candidate data. It allows you to store and access as many candidate profiles as you wish to, without worrying about losing them or not being able to access them. It acts as a central platform that you can rely on to retrieve information, whenever you need it.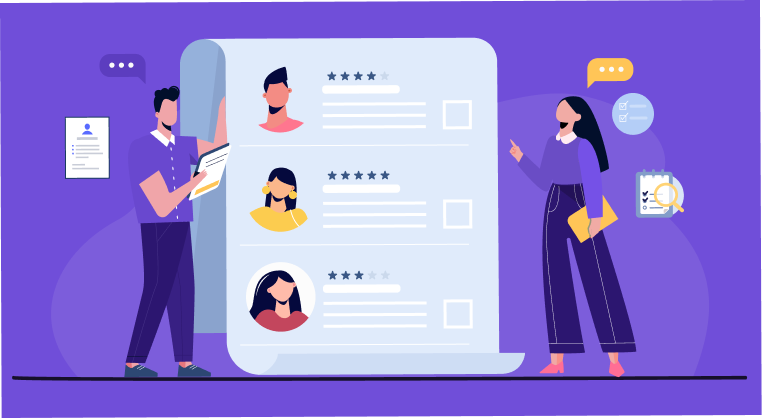 Workflow Automation Tools:
Any kind of technology is meant to make your work easier and faster. Hence you need to look for ats that offer the best workflow automation tools as well. As mentioned before, conventional recruitment processes often involve a lot of manual steps like sending emails to job seekers acknowledging receipt of their application, scheduling interviews, and notifying candidates of further steps in the hiring process. These steps are needless to say time-consuming and repetitive, taking away valuable time from your staffing team. You can make use of automation tools provided by AT solutions to create and design sensible workflows and automate tasks like these to save time. It also allows you to be prompt and responsive to job seekers, which makes your company a more desirable place to work at.
Reports and Analytics:
Apart from being able to streamline your talent acquisition process, ats should also be able to give you real-time feedback on how your recruitment efforts are going. Some of the best-in-class solutions like RecruitHire offer insightful analytics and reports to help you gauge your effectiveness in finding the right candidates, using which you can make changes and maximize the outcome. It will help you obtain information like which job boards are getting you better-qualified candidates, which job posting of yours is receiving the best responses etc. using which you can optimize your efforts and make the most out of your efforts.
Smart Integrations:
Modern ats solutions offer smart integrations with other software in order to improve effectiveness. Look for a solution that provides sensible and useful integrations so that you can combine your efforts with a third-party application and enhance your results. For example, solutions with email integrations can help you establish a personal and consistent channel of communication with job seekers through which you can notify them of their application status, new openings, and other important job-related information. In effect, it helps provide a better quality candidate experience, boosting your company's reputation at large.
Ease of Use:
ATS, needless to say, have to be easy to use, both for the employer as well as the job seeker. A lot of solutions in the market, although come packed with features are often complex and difficult to navigate through. This leads to many applicants abandoning their job applications halfway through and not following up with their interest in the job posting. On the employer's end, it can cause staffing personnel to fall back to manual methods rendering the entire software useless.
Hassle-Free Installation:
Just like how an ats must be easy to use, it must also be easy to install, as the modern digital age calls for more dynamic and agile capabilities. This is why you must ideally go for cloud-based solutions like RecruitHire. It lets you deploy the entire recruitment software in a matter of minutes and it also allows room for staffing personnel to work from anywhere in the world. It doesn't confine its functionality to a physical space and it doesn't require hours of work to install.
Customizability:
Last but not least, you must always choose an ats that offers a fair amount of customizability as you will need to fine-tune the solution to fit your unique organizational needs. You need the flexibility to add or remove features according to your staffing team requirements and further enhance their effectiveness. You will also need to increase your capabilities when you scale in size. Hence, once again, it is always a good idea to choose a cloud-based solution.
Bottom Line:
ats system have sure enough become an inevitable part of hiring processes across companies in the world. In order to keep up with the competition, by all means, you need to adopt one as well so that you can hire the best talent in the industry. Keeping an eye out for the above 10 pointers when selecting the best IT solution for your company, will help you get the most out of the software.
What Makes the Best Applicant Tracking System?
#1
Manage the whole hiring process from a single platform
#2
Create jobs, distribute openings on popular career portals and manage candidates
#3
Parse inbound emails to your career mailbox and add them as candidates automatically
#4
24/5 Support & 99.5% Uptime Guarantee
#5
Integrate with virtual interviewing tool, NinjaInterview to conduct uninterrupted, one-way, online interviews
#7
Add unlimited candidates and departments in bulk and sort them based on the stage
#8
Create automation rules to send emails and add notes based on the candidate stages
#9
Unbelievable pricing - the lowest you will ever find
#10
Everything your business needs - 50 apps, 24/5 support and 99.95% uptime
Join the SaaS Revolution
All-in-One Suite of 50 apps

Unbelievable pricing - ₹999/user

24/5 Chat, Phone and Email Support