Top 10 Ways of Using ATS to Save Efforts
Discover the top 10 ways to use ATS recruitment software to save time, energy and money! Learn how to streamline your hiring process and make it easier.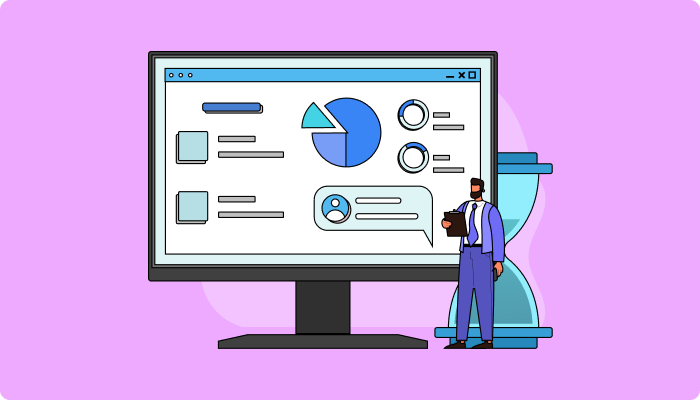 Applicant Tracking Systems (ATS) are gaining ground in businesses and becoming more advanced. These systems enhance the employee experience by centralizing all key HR processes.
Regardless of the industry, recruiters and hiring managers face similar organizational hurdles. Overwhelming workload, communication overload, and vast amounts of data can quickly spiral out of control. It can result in causing stress for recruiters, detrimental impact on candidate experience, and damage to the company's reputation. That's where ATS like RecruiteHire comes handy!
This software streamlines the recruitment and hiring process and cuts down time on hiring. Still, some businesses aren't aware of what an efficient ATS can do. In fact, despite its advanced automated features, only 26% of businesses use ATS for hiring.
Here's what people who don't use ATS are missing out on:
ATS: An Overview
The Applicant Tracking System is a valuable asset for recruiting and HR departments. It streamlines the candidate's journey through the hiring process.
ATS helps businesses in:
Optimizing the application process
Tracks progress
Verifies credentials
Schedules interviews
ATS software performs a range of functions, including:
Automating data management
Parsing and storing resumes
Managing interviews
Facilitating communication with candidates
ATS streamline the recruitment process. It also elevates the candidate experience and strengthens engagement.
What are the Perks of Using ATS for Business?
Effortless Recruitment Process: ATS can automate resume screening and interview scheduling. It helps in freeing up recruiters to focus on crucial tasks.
Optimal Candidate Experience: ATS provides a seamless and organized candidate experience, boosting their opinion of the company.
Data Management Made Easy: With the ability to store and analyze large amounts of data, ATS streamlines the evaluation of recruitment strategies.
Fair and Uniform Hiring: ATS guarantees a consistent and impartial hiring procedure by standardizing the application review process.
Cost-effective Hiring: ATS cuts down on recruitment time and resources, ultimately reducing the cost of hiring for the company.
Top 10 Ways of Using ATS to Save Efforts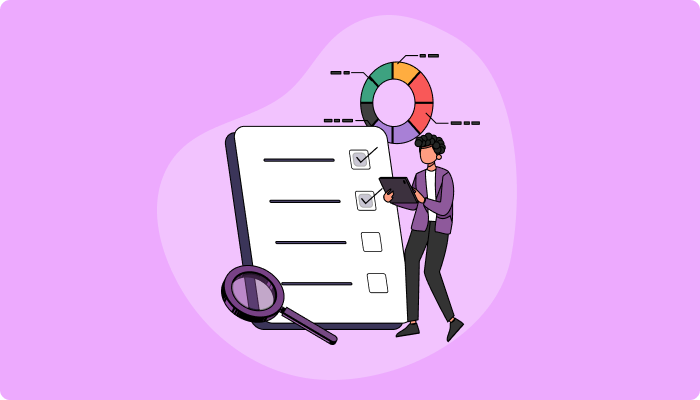 Save Time by Doing Mundane Jobs
Tasks like candidate sourcing, assessment management, interview scheduling, and communication automation can be overwhelming and time-consuming without the right technology.
ATS systems like RecruiteHire streamlines time-consuming manual tasks and administrative responsibilities by automating them. It frees recruiters to concentrate on higher-priority initiatives.
This software can automate tasks like:
Can send reminders and follow-up emails
Screen Resumes
Carryout Employee Assessment tests
Schedule Interviews
Enhancing Candidate Experience
Attracting top talent requires a robust candidate engagement approach. This strategy involves engaging and inspiring qualified candidates to complete the hiring journey with your organization.
The use of automation tools for communication, candidate management, evaluations, and interview handling enhances the candidate's experience. It results in reducing obstacles and avoiding demoralizing errors.
Finding the Right Applicant Becomes Fast and Easy
Sifting through hundreds of resumes can be a daunting task. Finding the ideal candidate can feel like searching for a needle in a haystack. RecruiteHire streamlines the hiring process and helps you find the right fit by simplifying several stages.
Firstly, it matches candidates' skills and experience with the job description. It allows for the quick identification of top candidates.
Secondly, it offers insight into a candidate's work history. It also explains why they may not fit your company well.
Finally, RecruiteHire facilitates candidate evaluation through a video interview tool that records answers for later review. It helps you measure their performance during the interview.
Streamlined Job Board Integration
The recruitment software should seamlessly connect with popular job boards such as Monster, Indeed, and CareerBuilder for optimal talent acquisition.
ATS can simplify the process even further by:
Effortlessly posting multiple job openings through automation
Spreading the word about job openings on social media
Personalizing recruitment efforts through custom job postings and email templates
Moreover, the ATS should grant access to a mix of paid and free job boards. It eases the burden of managing multiple logins while posting or reviewing job listings.
Eases Employee Management
The core responsibilities of a Human Resources department revolve around managing employee processes, and having all employee data centralized in one place makes this task much simpler.
ATS allows you to organize your workforce by linking hierarchical roles, defining teams and departments, and providing employees with a clear and consistent workflow.
Moreover, HRMS can handle essential financial aspects such as:
Employee salaries
Compensation
Automatic grading
Payroll taxes
Tracking the necessary data
Numbers and employees for payroll scheduling and calculations
Reducing Hiring Expenses
Automating repetitive and time-intensive tasks allows recruiters to focus on high-impact tasks. It results in savings for companies because of increased efficiency.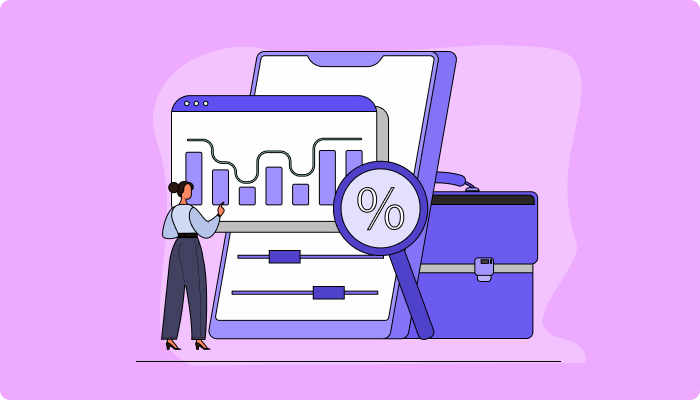 Comprehensive Bench Management Solutions
Bench management is a common struggle for experienced hiring managers. But an effective ATS can help overcome these challenges.
The software can streamline bench management with features such as hotlists and automated search bots to identify job opportunities for bench candidates.
Streamlines Candidate Management and Document organization
Eliminate the frustration of searching for candidate information and documents. Keep all candidate data in one convenient location using an ATS, including contact information, reporting structure, and previous applications. It also centralizes onboarding documentation, legal documents, and company policies in a secure platform.
Provides Valuable Recruiting Insights
With the ATS, you have access to real-time reports that reveal crucial information, such as
The average interview stage duration for different roles
Top hiring sources
Weekly or monthly candidate processing numbers
Interview performance metrics
Rejection trends by department
Patterns of employee resignations
Facilitates Talent Database Management
Job boards can provide access to a broad range of potential candidates for your organization. But don't overlook the value of your talent pool. When sourcing candidates, you may come across exceptional individuals who may not be a good fit for the current role but could be a valuable asset in the future. ATS can help maintain a database of these candidates and develop a pipeline of top talent.
An effective ATS ensures that you don't miss out on potential hires. It also offers a cost-effective solution for filling skill gaps within your organization.
ATS Facilitates Seamless Collaboration Among Recruiting Teams
ATS allows HR teams to streamline the hiring process for multiple positions and teams on a single platform.
With ATS, you can assign hiring managers to each candidate's profile. You can access important information, such as
Interview transcripts
[Employee Assessment test]( scores
Resumes
Previous experience
This helps HR teams to make informed hiring decisions quickly and collectively.
Get started with the leading ATS Software today! Sign Up 14 Day Trial
Summing it Up
In today's digital age, implementing an applicant tracking system is crucial for success in recruitment. Neglecting these systems or using them ineffectively can result in decreased recruiting efficiency.
With RecruiteHire, your organization can attract, interview, and hire top talent. It will also improve the efficiency and productivity of your recruiting team. This solution helps save time and effort and enables easy tracking and monitoring of employee progress reports, diversity goals, attendance, training, and company policies.
What Makes the Best Applicant Tracking System?
#1
Manage the whole hiring process from a single platform
#2
Create jobs, distribute openings on popular career portals and manage candidates
#3
Parse inbound emails to your career mailbox and add them as candidates automatically
#4
24/5 Support & 99.5% Uptime Guarantee
#5
Integrate with virtual interviewing tool, NinjaInterview to conduct uninterrupted, one-way, online interviews
#7
Add unlimited candidates and departments in bulk and sort them based on the stage
#8
Create automation rules to send emails and add notes based on the candidate stages
#9
Unbelievable pricing - the lowest you will ever find
#10
Everything your business needs - 50 apps, 24/5 support and 99.95% uptime
Join the SaaS Revolution
All-in-One Suite of 50 apps

Unbelievable pricing - ₹999/user

24/5 Chat, Phone and Email Support