ATS Tracker Benefits: How It Helps to Keep Your Business Organized?
An ATS tracker can help keep your business organized by automating more mundane HR processes, including job postings, approval flows, resume parsing, interview scheduling, and tracking candidates. You will speed up the hiring and recruitment process and find the best candidates.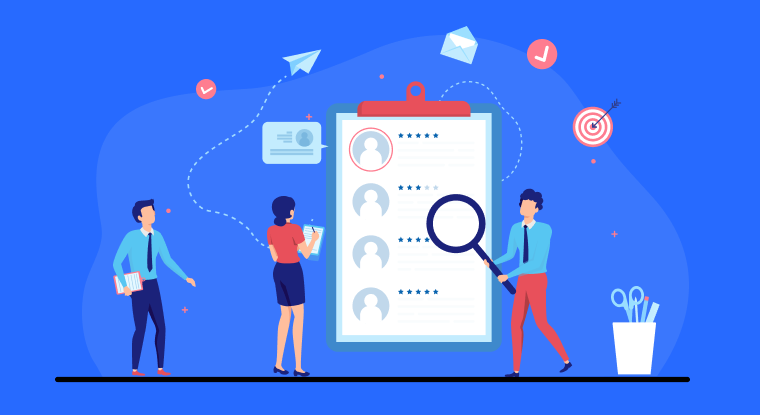 An ats tracker can keep your business organized by enhancing the recruitment process. The software makes the hiring process simpler and more efficient. A lot goes into candidate searching and hiring the best person for the job. The right tool will allow you to stay organized throughout the search by ensuring you manage job postings, filter resumes, organize applicant data, contact candidates, and schedule interviews. So, if you haven't thought about investing in an ats system, this post should help you make the right decision.
What is an ATS Tracker?
An applicant tracker or an applicant tracking system (ATS) is a tool for employers and recruiters to track applicants throughout the hiring and recruiting process. The software comes with various capabilities, from career portals, resume parsing to interview scheduling and so on. All these aspects are meant to make the applicant selection process easy and effective.
So, how will your business gain from using an ATS tracker? Let's consider how it will keep things organized as you work toward bringing in new employees to your company.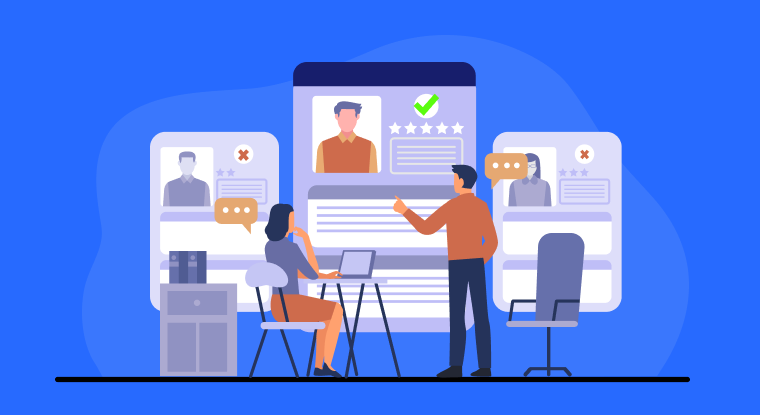 Benefits of an ATS Tracker
Typically, applicants are always looking to take advantage of simple and easy application processes. A good applicant software will allow candidates to apply for open job positions in your company from any mobile device as long as it's connected to the internet. Ultimately, your company benefits because it will have access to a large pool of applicants. The ATS system can then help you rank the applicants based on their skills and expertise.
Similarly, an applicant tracking system allows users to add notes and submit their feedback about applicants remotely. You can also collaborate with your HR team from a mobile device. This allows even busy managers and recruiters to participate in hiring the right individuals for the job.
The following are some of the benefits that you can derive from an ATS tracker, most importantly keeping a business organised:
Publish Job Openings
An applicant tracking tool will simplify the process of posting jobs to job boards such as Google Jobs, Indeed, Glassdoor, CareerBuilder, etc. You can upload job openings to these third-party job boards with only a few clicks. This makes it easy for you to attract applicants from all over.
Appeal to Qualified Candidates
An online applicant tracking system can communicate a good image of your brand. If qualified candidates find the application process simple and well-designed, they are more likely to apply. Some will even share the job openings because they are appealing. Ultimately, you stand a better chance to counter competition in the market and hire the best workforce in your company.
Ensure Quick Hiring Process
The right applicant tracker tool will help you focus more on qualified candidates. For instance, you can use pre-screener questions to filter out candidates that don't meet your job qualifications. This allows you to focus on high-priority applicants. You won't waste time screening applicants that are not fit to be interviewed. Consequently, you will stay organized since you will find the best candidates for the open positions in less time.
Automate Routine Tasks
One of the main benefits of using an ATS tracker in your organization is that it lets you automate mundane activities. For instance, you can send notifications to applicants, collect interview feedback, schedule interviews, and rate candidates based on their performance. With all these tasks being automated around your organization, you spend more time on demanding tasks that require manual input. So, apart from staying organized, you get to run things more efficiently.
Streamline Employee Onboarding
More importantly, applicant software helps automate and streamline employee onboarding. You don't have to follow through the process of moving a candidate from one step to another. After an applicant accepts an offer, an ATS tracker automatically takes them through the onboarding process. Therefore, after completing the required paperwork, the software can schedule in-person meetings depending on your availability.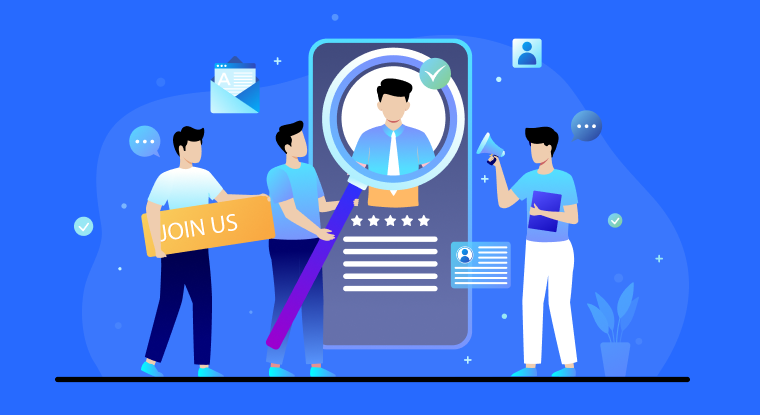 What Are Some of the Features of the ATS Tracker?
With so many ATS tools online, it can be daunting to find the best software. However, a reliable tool should be packed with the following features:
Candidate Tracking
Resume Parsing
Career Portal
Activity Tracking
Kanban Boards
Import Candidates
Visual Workflows
Email Templates
Reports and Analytics
How Much Does the ATS Tracker Cost?
The handy features listed above will help to automate most tasks during and after the hiring process. You may think that an applicant tracking tool is expensive due to its functionality and the changes it can bring to your company. The truth is that you can get robust software for just $14.99. RecruitHire has all the best features you can ask for in an applicant software, and it goes for the same price. It also helps you screen shortlisted applicants with its integrated smart assessment tool. You don't have to break the bank to find the right tool for your business.
How Can I Get Started With the ATS Tracker?
It's easy. Just sign up with a great tool with all the necessary features that will ensure you streamline the recruitment and hiring process. That's what RecruitHire is all about. It comes with all the unique features listed above and more. If you're considering options, always consider other factors besides the software's price. This guarantees you settle for the best tool that doesn't compromise on its functionalities.
Conclusion
Moving forward, an ATS tracker is just what you need to keep things organized. From job postings to scheduling interviews, onboarding employees, and tracking performance, applicant software can transform how you manage the recruitment process. It's high time you consider doing what your competitors are already doing. Invest in the right tool and increase your chances of attracting the best individuals to join your team. RecruitHire, a product of 500apps, has been proven and tested to deliver. Make a smart choice today that will transform your business for years to come.
What Makes the Best Applicant Tracking System?
#1
Manage the whole hiring process from a single platform
#2
Create jobs, distribute openings on popular career portals and manage candidates
#3
Parse inbound emails to your career mailbox and add them as candidates automatically
#4
24/5 Support & 99.5% Uptime Guarantee
#5
Integrate with virtual interviewing tool, NinjaInterview to conduct uninterrupted, one-way, online interviews
#7
Add unlimited candidates and departments in bulk and sort them based on the stage
#8
Create automation rules to send emails and add notes based on the candidate stages
#9
Unbelievable pricing - the lowest you will ever find
#10
Everything your business needs - 50 apps, 24/5 support and 99.95% uptime
Join the SaaS Revolution
All-in-One Suite of 50 apps

Unbelievable pricing - ₹999/user

24/5 Chat, Phone and Email Support