How to Optimize Your ATS System for Greater Recruitment Success?
Your ATS system needs to be optimized to ensure it works in harmony with other existing systems. To achieve this, consider automating where you can, align your tool with internal processes, leverage social media, and ensure the ATS works for you.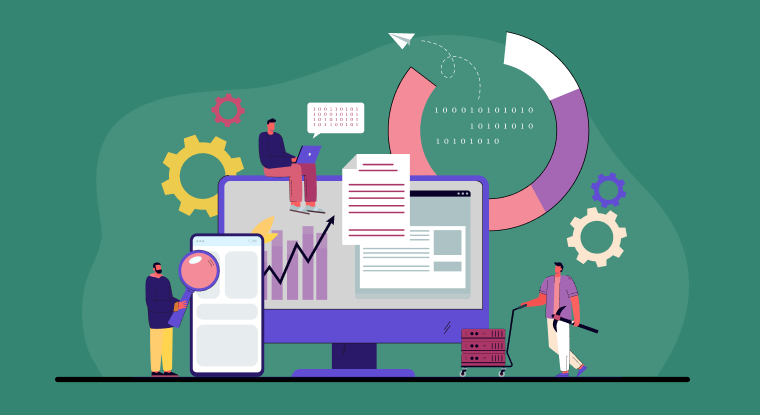 In today's competitive job marketplace, most companies use an ats software to attract, spot, and recruit the best candidates. If you haven't used an applicant tracking system, you're certainly missing out on an opportunity to compete among the best. A tracking system allows you to conduct the hiring and recruitment process effectively by focusing more on what matters the most is interacting with the right skills for the job.
This blog will guide you in understanding how to optimize your ATS system for greater recruitment success.
What is an ATS System?
An applicant tracking system (ATS) is a tool meant to simplify the hiring and recruiting of employees. With this tool, you can automate most activities, including creating job postings, screening resumes, candidate communication, and more. The advantage gained here is that nothing falls through the cracks. The right software will also ensure you point out where bottlenecks are likely to occur.
To understand this further, let's look at the benefits of an ATS system and how it can bring a major change to your company.
Why is an ATS System Important for Recruitment Success?
An ATS system has its own relevance in the recruitment process. Here is why it is needed:
Automate Administrative Tasks
An applicant tracker automates most administrative tasks, allowing you to spend less time managing the recruitment process. For instance, you can use email templates and triggered questionnaires to save time. Creating and sending emails to hundreds of candidates is a tedious process. Email templates can save time here.
Avail Improved and Efficient CV Screening
The applicant tracking tool also helps with CV screening. With hundreds or thousands of resumes to evaluate, doing this manually is nothing but a waste of time. An ATS system can screen resumes and filter out specific candidates meeting your desired qualifications. Therefore, you won't waste time on bad applicants. You will only focus on engaging more with those meeting the specified requirements.
Advertise Jobs on Social Media Sites
Most candidates use social media sites to find job opportunities. Therefore, recruiters should leverage the notion of posting job openings on social media networks. The ats tracker can do this with just a few clicks. A good ATS solution allows you to create mobile-friendly job posts, and you can share them with just a click.
Allow for Collaborative Hiring
ATS systems are packed with powerful features to facilitate collaborative hiring. Individuals involved in the hiring process can work together remotely to ensure collective decisions are made on the best candidates to hire. Such collaborative hiring leads to improved quality of hire and benefits the company in the long run.
Track the Hiring Process
An applicant tracker also allows you to get a deeper insight into the hiring process. You can review how applicants navigate through the process. For instance, it's easy to discern how long it takes for applicants to move from one stage to the other. Such insights allow you to identify areas that need improvement to speed up the hiring process.
Automate the Onboarding Process
Using the right ATS system also helps HR create a smooth onboarding experience. Candidates can easily get bored if the onboarding process is tiresome. Integrating an ats tool into the onboarding process ensures that applicants don't get stuck along the hiring funnel. They will enjoy the experience right from application to the last step of getting and accepting an offer.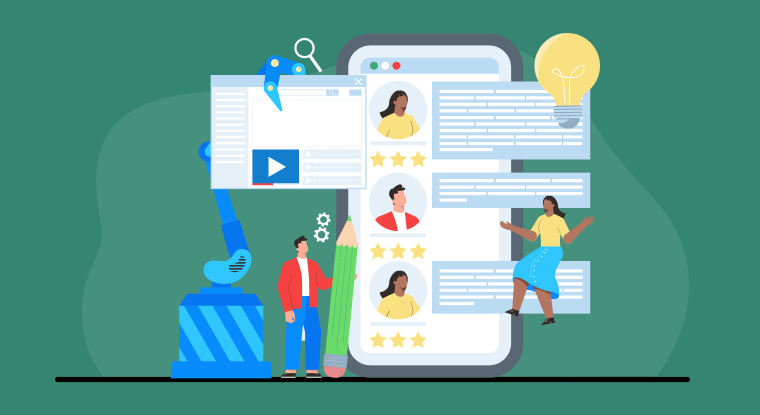 How to Optimize Your ATS System for Greater Recruitment Success?
Here's a quick look at how you can optimize your tool to ensure you get the most of it.
Get Info from the Hiring Experts
The best people to talk to about an ats software are those who use it daily. Therefore, turn to your recruiting experts to determine ways to improve your ATS's functionality. Your team will help you to know the custom interfaces that work, specific dashboards, and more.
Align Your ATS With Internal Processes
Arguably, the best ATS system is the one that is aligned with your daily internal activities. The software should be curated to work alongside other processes like video interview software. The goal here is to make sure there are no gaps. For example, identify whether there are areas where the hiring team needs to perform certain tasks manually. Consider how you can integrate such tasks into the applicant tracking tool.
Automate Where Necessary
Once you determine your internal processes, ensure you automate where you can. A reliable applicant tool should simplify crucial tasks like coordination and communication. The best tool should intelligently communicate to applicants at the right time. Take your time to make sure your ATS can automate things like email templates, offer letters, interview evaluation forms, and hiring approvals.
Use Your Data Wisely
Your applicant software won't be effective if you don't understand your data. Therefore, it's essential to know the applicant data you're working with and the one you require. To optimize your ATS tool, review the information your tool is capturing. Focus on improving vital areas that will provide your hiring team with an opportunity to make informative decisions.
Make the Best of Social Media Integration
We can all agree that social media is a great recruiting tool. Most companies advertise their job openings on social networks. Posting on social networks allows you to reach a wide market. This increases your chances of attracting talented candidates to apply for your job opening.
Integrate ATS Tool With Existing Systems
Ensure your ATS solution is integrated with existing systems for a seamless hiring and recruitment process. You should be able to integrate with everyday tools like SendGrid, Amazon SES, SMTP, and more.
Conclusion
Optimizing an ATS system takes a lot of work, but the benefits are worth it. You will improve and streamline the hiring process. The best part is that you will hire talented individuals to join your organization. RecruitHire by 500apps is a recommended tool that has all the best features a good ATS solution should have. Use the tips outlined herein to optimize your system and maximize its efficiency.
What Makes the Best Applicant Tracking System?
#1
Manage the whole hiring process from a single platform
#2
Create jobs, distribute openings on popular career portals and manage candidates
#3
Parse inbound emails to your career mailbox and add them as candidates automatically
#4
24/5 Support & 99.5% Uptime Guarantee
#5
Integrate with virtual interviewing tool, NinjaInterview to conduct uninterrupted, one-way, online interviews
#7
Add unlimited candidates and departments in bulk and sort them based on the stage
#8
Create automation rules to send emails and add notes based on the candidate stages
#9
Unbelievable pricing - the lowest you will ever find
#10
Everything your business needs - 50 apps, 24/5 support and 99.95% uptime
Join the SaaS Revolution
All-in-One Suite of 50 apps

Unbelievable pricing - ₹999/user

24/5 Chat, Phone and Email Support