Best Applicant Software for Hiring in 2023
Applicant Tracking Systems (ATS) systems assist in aggregating and arranging job applications. It streamlines recruitment processes and secures the ideal fit for your company.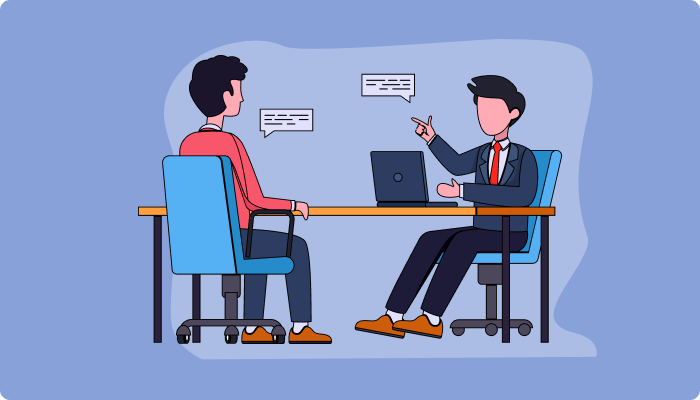 An effective ATS simplifies the hiring process, saving time and resources. Improved sourcing, efficient processes, and customizable features such as career sites, job board distribution, candidate correspondence and more can aid in discovering top talent at a faster pace.
In this article, we delve into the top ATS applications that aid managers globally in locating the perfect candidate for their job opening.
How Does Applicant Software Hire?
The functioning of Applicant Software can be broken down into 4 fundamental steps:
A job requisition is entered into the ATS, providing details such as the job title, sought-after skills, and necessary experience.

The ATS takes this information and formulates a candidate profile that serves as a benchmark.

As resumes pour in, the ATS categorizes, orders, and evaluates them in accordance with the candidate profile.

Hiring managers can effortlessly spot the most competent candidates and advance them to the next stage of the hiring process.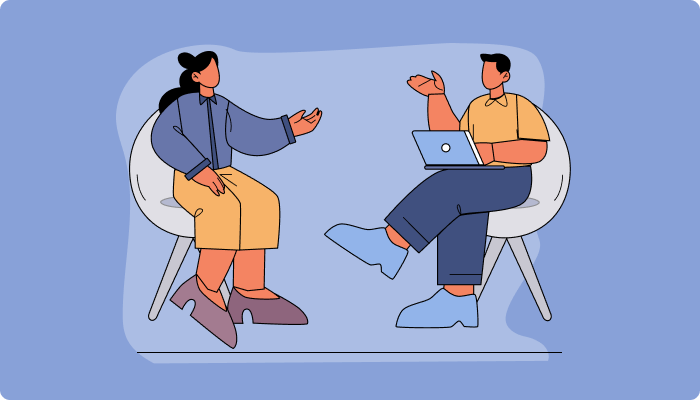 Best Applicant Software for Hiring
We've come up with these Best Applicant Software for Hiring that will help you make the best decision on what to use for your organization.
RecruitHire
Streamline your recruitment process with RecruitHire. Upload, import, and review candidate profiles effortlessly. Stay up-to-date on their status and easily gather the necessary data to manage their applications. Job management is made simple, allowing you to:
Create new job listings
Filter applicants
Monitor their status
Activate or deactivate job openings with a click
Businesses can maximize efficiency by integrating RecruitHire with email and communication providers. And, with the added feature of Ninjainterview video interview tool, you can even conduct virtual interviews and administer automated coding exams.
Get started with the leading Applicant Software today! Sign Up 14 Day Trial
Features
Quickly shortlist, schedule, and interview candidates for optimal efficiency.
Find the right fit for your team with the help of a powerful resume parser, email integration, career portal, and intelligent bots.
Streamline your hiring process with ease and speed up your hiring journey.
Simplify candidate management and tracking with seamless integration of applications like HRSprout.
Take your recruitment process to the next level by automating it with visual workflows.
VidCruiter
VidCruiter's Applicant Software is optimized for high-volume recruiting. It is ideal for large enterprise organizations and small teams with ambitious hiring targets.
VidCruiter's software streamlines the sorting process for a large number of applicants. It efficiently ranks and categorizes them based on their qualifications for each job. Additionally, its time-saving communication automation, such as auto-generated thank you emails and prompt messages about the next steps and hiring decisions, accelerates the recruiting process.
The platform seamlessly integrates with top job board platforms like Indeed, LinkedIn, and Glassdoor. It also integrates with popular calendar programs like Google Calendar, Microsoft Outlook, and iCloud. Additionally, it has integrations with specialized tools for skills assessments, background checks, and some Human Resource Information Systems (HRIS).
Features
Convenient access to candidates through text and collaborative hiring tools.
Recruiters can share candidate profiles with hiring managers through a secure link without requiring a login.
Advanced video interviewing capabilities for top candidates.
Structured digital interviews facilitated by VidCruiter allow candidates to answer pre-determined questions at their own pace.
Assessment Management
Live video interview tool
Trakstar
Trakstar Hire is a comprehensive HR software solution for small to medium-sized businesses. Its applicant software streamlines hiring processes.
The platform is a top-notch solution specifically crafted to
Optimize timelines
Enhance candidate experiences
Secure the best talent available
HR teams can publish job postings across social media, job boards, and talent recruitment software services. They also can sponsor their listings for greater visibility and receive applications through customizable forms.
The bulk upload feature provides scalability, enabling users to import multiple resumes simultaneously. The platform's resume parser automatically extracts key candidate information to create profiles once the resumes are imported.
Features:
Scheduling Interview tools with a shared calendar
Integrations with Outlook and Google Calendar.
Automated responses and email templates for increased efficiency
Reminders for seamless team collaboration.
Career site management tools
Candidate management
Recruitee
Recruitee is a powerful, cost-effective, and scalable recruiting software and Applicant Software. It streamlines the recruitment process with a collaborative approach to reduce time-to-hire. It offers comprehensive applicant tracking capabilities, career page customization, and advanced tools for candidate sourcing and job promotion.
The platform is accessible through web and mobile applications. Recruitee is ideal for small and medium-sized businesses, hiring firms, and rapidly expanding global companies.
Recruitee equips you with the essential tools and features to guide you through the recruitment journey. It has everything from job postings to employee hiring and onboarding. You can tailor your pipelines with custom views, filters, and stages. It provides a granular perspective of your hiring progress. Workflow templates are at your disposal. It offers a streamlined setup for pipelines, emails, and other crucial recruitment tasks.
Features
Customizable pipelines with stages, filters, and views for a clearer picture of your hiring status.
Templates for pipelines, emails, and more for effortless job setup.
Pre-scheduling of job online and offline availability.
Time Limits for each pipeline stage to prevent candidate inactivity.
Ability to post jobs on multiple job boards
Integration with Zoom, Google meet or team for Video Interviews
Manatal
Manatal is a cutting-edge recruitment software that leverages artificial intelligence (AI), machine learning, and other pioneering features.
This comprehensive software streamlines the entire recruitment process. It does everything from sourcing to onboarding. This makes it a top choice for HR departments.
Manatal boasts a user-friendly interface that requires minimal training, allowing teams to quickly utilize its tools. The software features a comprehensive CRM system and a customizable career page builder. It makes it simple to showcase job openings and candidate management.
Manatal's open API enables integration with popular platforms such as LinkedIn, Gmail, Outlook, Mailchimp, and others.
Features
Streamline your recruitment efforts with daily processing capabilities
Intuitive drag-and-drop pipelines
Ensure compliance with tools for GDPR, CCPA, and PDPA
Track progress and analyze performance with a comprehensive analytics suite
Store candidates and job history and manage activities with ease.
Collaborate efficiently with team members using built-in collaboration tools.
Keep track of placements and find top talent with powerful search functions
AI-based recommendations. Evaluate candidate fit using a scoring system.
Assessment Management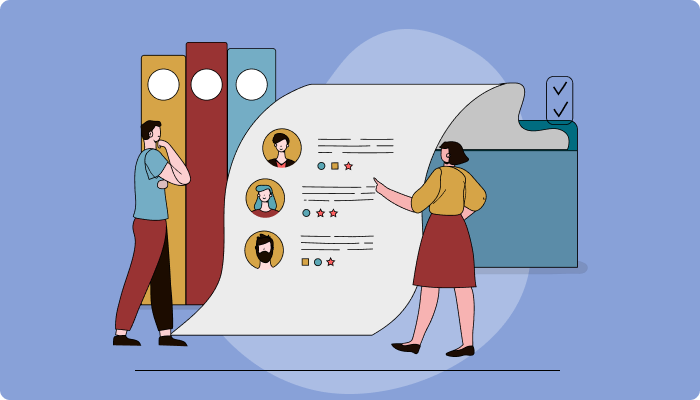 Competitive Analysis of Applicant Software
The market for Applicant Software had an estimated value of USD 2.14 billion in 2021. Looking at the current trends, the market is expected to grow at an annual rate of 6.2% from 2022 to 2030.
In April 2022, G/O Media Inc., a media holding company based in the U.S., reported that 75% of recruiters rely on ATS for their hiring process. It also stated that 99% of big corporations also use ATS. It helps to differentiate themselves from other job seekers by having their resumes pass through the ATS and reach a human recruiter.
Wrapping it Up
To summarize, we present our top 5 picks for the best modern Applicant Software in recruiting. For maintaining a competitive edge it is necessary to have an efficient communication plan with top prospects. A reliable ATS will streamline the recruitment process. It will allow you to identify exceptional prospects. At the same time it will speed up the hiring process by managing the vast number of applications simultaneously.
What Makes the Best Applicant Tracking System?
#1
Manage the whole hiring process from a single platform
#2
Create jobs, distribute openings on popular career portals and manage candidates
#3
Parse inbound emails to your career mailbox and add them as candidates automatically
#4
24/5 Support & 99.5% Uptime Guarantee
#5
Integrate with virtual interviewing tool, NinjaInterview to conduct uninterrupted, one-way, online interviews
#7
Add unlimited candidates and departments in bulk and sort them based on the stage
#8
Create automation rules to send emails and add notes based on the candidate stages
#9
Unbelievable pricing - the lowest you will ever find
#10
Everything your business needs - 50 apps, 24/5 support and 99.95% uptime
Join the SaaS Revolution
All-in-One Suite of 50 apps

Unbelievable pricing - ₹999/user

24/5 Chat, Phone and Email Support