5 Best Applicant Trackers of 2022
An applicant tracker helps your company to manage the many candidates that apply for job openings in your organization. The best software has powerful features that ensure you collaborate with your HR team to guarantee you hire the best.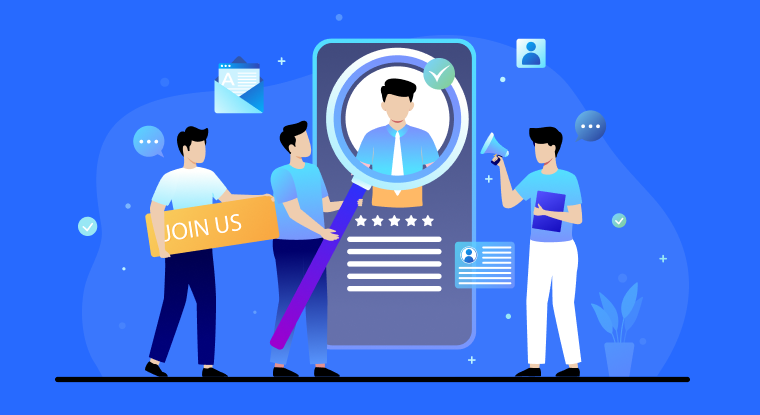 An applicant tracking system (ATS) is a crucial HR tool in today's competitive environment. When your company advertises job openings, hundreds of applicants will want to apply for these positions. Evaluating all these candidates manually is a tedious process. The good news is that applicant assessment can be automated. An applicant tracker is a tool that streamlines most hiring and recruitment activities to ensure that hiring managers and employers can focus more on other demanding tasks. This tool can help you handle things like job board postings, interview tools, career site builders, email templates, analytics, and notifications.
Are You Looking for an Applicant Tracker?
Maybe you're looking for an applicant tracker because you've suddenly noticed that you're spending a lot on recruitment. It could be that your recruitment process has not been running as desired or that your team has been wasting time and in the end, hiring less qualified individuals. Some tell-tale signs you need an ats software are briefly discussed below.
Relying Heavily on Spreadsheets and Emails
We can all agree that hiring and recruiting isn't a simple process. But it can be even more challenging if you're constantly managing processes through spreadsheets and emails. Managing hundreds of applicants using these traditional tools makes the process even tougher. An ats tracker can help you organize data and simplify candidate data management.
Struggling with Complicated Application Process
You might be using an HR tool that helps your team to spend less time and energy identifying and hiring people. However, your applicant tracking software should also help candidates find it easy to go through the application process. So, if your application process is lengthy and frustrating, this is clear that you need an application tracker.
The right tool will help you create appealing job posts and even allow applicants to send applications using smartphones. Candidates can customize the process only to fill in details relevant to them.
Not Getting Qualified Candidates in Your Pipeline
While you might be saving time in your recruitment process, if there's an instance where you later realize that your candidates aren't qualified, this tells you that you need an ats system. If you're not getting skilled professionals into your hiring pipeline, it's a sign that you need an advanced hiring and recruiting tool. Besides attracting many candidates, you also need to evaluate all the applicants to increase the quality of hires.
Taking Too Long to Hire
You might be looking for an applicant tracking system because you waste a lot of time hiring and recruiting. Given that it normally takes time to find the right people to hire, it can take longer when you're handling most HR processes manually. An ATS tracker can automate most activities, boost your ROI and enhance your hiring metrics.
If these are some of the things you're dealing with in your company, you need an ATS software that can switch things up and ensure you hire faster and better. Some of the ATS tools you should invest in are described below.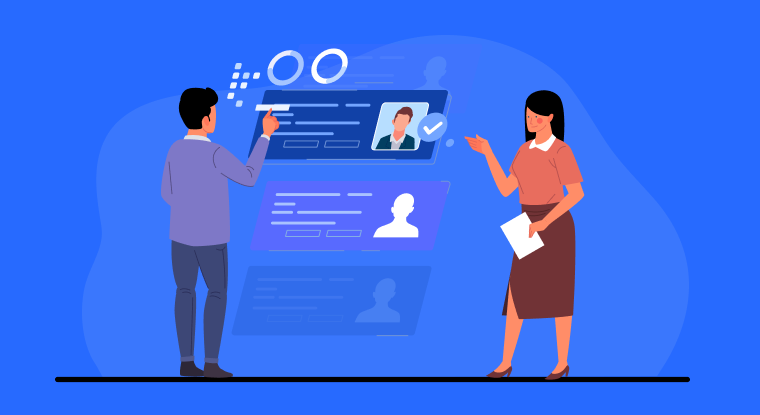 What Are the Best ATS of 2022?
Following is a well-researched list of the best ATS present in 2022:
RecruitHire
RecruitHire is an all-in-one ATS solution, meaning the software has powerful functionalities that will help your HR and hiring managers to streamline the hiring process. The software uses machine learning to parse resumes. Therefore, you can filter the resumes and only move qualified candidates to the next hiring stage. It comes with an intuitive dashboard where you can monitor the hiring process from the beginning to the end. You can quickly point out any bottlenecks in the hiring process to speed things up.
This applicant tracker tool is also simplified since you can select the best profiles from the candidates' profiles. Since the tool enhances collaboration, you can add notes and share them with your hiring team. Another impressive aspect of the applicant tracker RecruitHire is that it has integrations and widgets to ease recruitment. You can integrate with other productivity apps to ensure that everything is done on a single platform. RecruitHire goes for only $14.99/month, giving you an option to choose between the Hosted or Cloud tier.
Special features include:
Candidate Tracking
Career Portal
Real-time Notifications
Resume Parsing
Kanban Boards
Activity Tracking
Team Collaboration
Reports and Analytics
Candidate Management
Integrations
Manatal
Manatal ATS is designed to transform your recruiting process. The tool keeps you in the loop regarding the varying hiring stages. It uses artificial intelligence to help the hiring team choose the best applicants for the job. Users can also customize the platform's structure to suit their application preferences. The onboarding process is also simplified with the Advanced Search feature of this applicant tracker. For the best features, users have to part with $35/month.
Key features:
Social Media Recruiting
Automated Candidate Scoring
Quick keyword Search
Resume Management
AI-based Recommendations
Integration with LinkedIn, MailChimp, and Gmail
Zoho Recruit
Zoho Recruit ranks among the best applicant trackers due to its exceptional features. It helps HR professionals and recruiting managers to deal with everyday hiring challenges. With Zoho Recruit, you can identify, track, and hire qualified individuals to join your company. It automates specific admin tasks like emails, scheduling interviews, publishing to job boards, and generating custom reports. Pricing is slightly higher since the most basic package costs $25/month.
Special features:
Powerful Integrations
Candidate Sourcing
Design Pre-Screening Assessments
Career Page
Resume Parsing
Candidate Tracking
AI-powered Candidate Matching
Workflow Automation
JazzHR
JazzHR is an applicant tracker suited for internal hiring and staffing agencies. The tool speeds up hiring and ensures that your company finds only qualified candidates from a large pool of applicants. It's highly customizable. Therefore, the platform can be customized to fit your business hiring and recruiting needs. It allows for third-party integrations with LinkedIn, Monster, Salesforce, and other apps.
Special features:
Employer Branding
Candidate Sourcing
Compliance and Reporting
Interviews and Assessments
Custom Workflows
Team Collaboration
Quick Screening
Email Sync
BambooHR
BambooHR applicant software lets recruiters find and hire the best individuals suited for specific job openings. It automates most HR tasks and allows hiring teams to spend less time recruiting. The applicant tracker can quickly identify potential challenges in the hiring funnel. It has a good interface that provides you with all insights you need about the hiring process. Data is also stored securely in a single database, allowing collaboration and easy retrieval.
Key features:
Email Templates
Custom Workflows
Reporting and Analytics
Social Media Recruiting
Message Scheduling
Quick Approvals
Mobile App
Shareable Job Posting
What Features Do the Best ATS Have?
The top 5 applicant tracker tools should give you an idea of what you should expect when looking for an ATS system online. The best way to distinguish the best software from the rest is by looking at the unique features. A good solution should give you more functionality and ensure that most hiring and recruitment gaps are filled. Essential ATS features to look for include:
Customizable Career Portal
Collaboration Tools
Third-Party Integrations
Dashboards and Analytics
Candidate Search
Customization
Messaging
Email Templates
Import Candidates
Visual Workflows
Why Should You Use an ATS?
Arguably, human capital is the most indispensable resource in your organization. Consequently, hiring the right people can make a huge difference in your company. Working with skilled individuals ensures that you can achieve your core business objectives. In the fast-paced digital space we live in today, an online applicant tracking system is just what you need to enhance the quality of hires in your company. Besides, an applicant tracker also increases efficiency and productivity. Your team will spend less time hiring and focus more on your set goals. So, it's worth investing in the best tool in the market.
Summing It Up
An applicant tracker will reduce the overall workload that your recruiting team has to deal with. Instead of hiring candidates using traditional pen and paper methods, ats software can streamline the process. From creating job postings and scheduling interviews to onboarding, an applicant solution can make it easier and more efficient for your hiring team to bring the best people to take your business to the next level.
Now you know what to look for when selecting an applicant tracker. These tools come recommended because they have the outstanding features that your company needs to simplify hiring and recruiting. If you're still unsure of the right ATS system, we recommend using RecruitHire by 500apps. The software developers have released other amazing productivity tools, including crm, team chat software, employee tracking system, and more.
What Makes the Best Applicant Tracking System?
#1
Manage the whole hiring process from a single platform
#2
Create jobs, distribute openings on popular career portals and manage candidates
#3
Parse inbound emails to your career mailbox and add them as candidates automatically
#4
24/5 Support & 99.5% Uptime Guarantee
#5
Integrate with virtual interviewing tool, NinjaInterview to conduct uninterrupted, one-way, online interviews
#7
Add unlimited candidates and departments in bulk and sort them based on the stage
#8
Create automation rules to send emails and add notes based on the candidate stages
#9
Unbelievable pricing - the lowest you will ever find
#10
Everything your business needs - 50 apps, 24/5 support and 99.95% uptime
Join the SaaS Revolution
All-in-One Suite of 50 apps

Unbelievable pricing - ₹999/user

24/5 Chat, Phone and Email Support