6 Steps to Successfully Implementing ATS Software in Your Company
Implementing a new system in your HR department can be rewarding, but you must do it right. This article shows you what it takes to implement an ATS in your firm successfully.
ATS software makes it easier to manage applications and get the best out of your HR team. They save time and resources for your firm, helping you create a consistent experience for candidates while being able to select the best candidates that suit your firm.
With excellent ats software, you can streamline your hiring process and get better outcomes. So, as a hirer, your next question may be 'How do I implement ATS software in my firm?' It's an important question, especially for businesses transitioning from traditional hiring processes to the more tech-savvy ATS software. And we at 500apps are prepared to help you answer this question.
In this article, we'll look at the six steps for successfully implementing an ATS software at your firm and essential considerations when implementing one. We also explore some of the fantastic benefits of using an ATS at your firm, so you'll know just what you stand to gain when you choose one.
What are the 6 Steps to Implementing an Ats Software?
By following these six steps, you're well on track to implementing an ATS successfully at your firm:
1. Document Why You Need an Ats System
Implementing an ats system at your firm involves making a few changes. Technology is making processes easier and faster, but you shouldn't just assume that your HR team will hastily adopt the new tech. Like any change in the company, changing to a new structure is always a big deal. You'd need to make a case for importing this technology into your HR culture to ensure everyone is good with these changes.
So, define the purpose and scope of this new tech as early as possible. By showing colleagues why an ATS is needed, you make it easier for everyone to be receptive to the idea. Additionally, you win others to your side so they can bring more ideas to the table.
2. Define Your HR Team's Goals and Objectives
Every team has essential goals and metrics which define success for the team. One of the first steps to successfully implementing an ATS is to determine these goals fully. Using this information makes it easier to communicate to senior members of the HR team why you need to implement an ATS. Additionally, having well-defined goals makes it easier to select an ATS that best meets your company's needs. And when you do implement the ATS, comparing your results to these goals helps you measure your success and show how an ATS improves outcomes.
3. Map Your Hiring Workflow
Using the existing processes, break down the hiring schedule into a series of manageable steps. This forms your hiring workflow and will determine critical points in the hiring process. Brainstorm key ways you can use ATS software to streamline these processes. This workflow makes it easier to make the most of your ATS software.
4. Choose an ATS Software
Using the goals you defined earlier, surf through the different options available to pick an applicant tracking system that best suits you. Look at its features, functionality, limitations, and how best it fits your business goals. It's also a great idea to consider how the software integrates with other tech solutions already implemented at your company.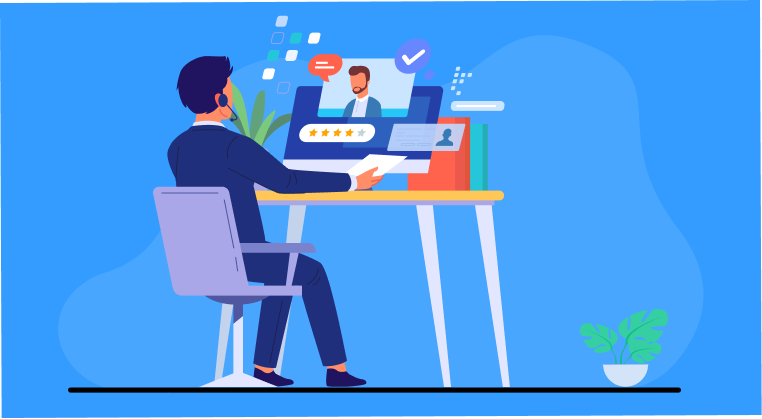 5. Test the Software
Once you've chosen a software solution with all the features you need, it's time to test the software for its usability. Ensure that every step in your hiring workflow is put through this testing. It's also a great idea to involve other team members in this stage, as they'll develop many scenarios to test the software adequately. When you've identified any bottlenecks or problems, look for ways to solve these problems. Ensure those procedures are documented so they become the standard in future cases.
6.Train Your HR Team to Use the Software
Although many applicant tracking tool solutions are highly intuitive, that doesn't eliminate your responsibility to ensure that every team member can use the software. You can use the guide that comes with the software as a blueprint for this. However, to amplify the learning experience, emphasize parts of the software you think are essential. By providing quality training, you can ensure that your HR team can maximize the software's features to produce excellent results.
What are the Benefits of Using an ATS?
Using an ATS system comes with tons of benefits. Here are a few of them:
ATS systems ensure that HR teams spend less time per hire. Using preset standards, ATS software screens out unqualified candidates easily, saving the HR team several person-hours for more qualified candidates.
Helps Hire Qualified Candidates
By making the hiring process more sleek and streamlined, applicant tracking software ensures that HR teams locate top talent faster. This way, they can better convince them to join the team.
Facilitates Collaborative Hiring
With ATS software, it becomes easier for teams to work together to choose candidates. Everyone can make comments and provide their suggestions from where they are. The team enjoys valuable insights that inform better hiring.
Enhances the Candidate's Experience
By reducing the time spent on each hire, applicant tracking saves time for both the hirers and the candidates. They also make the process of application more manageable. Overall, this improves the candidate's experience, creating a positive image of your company.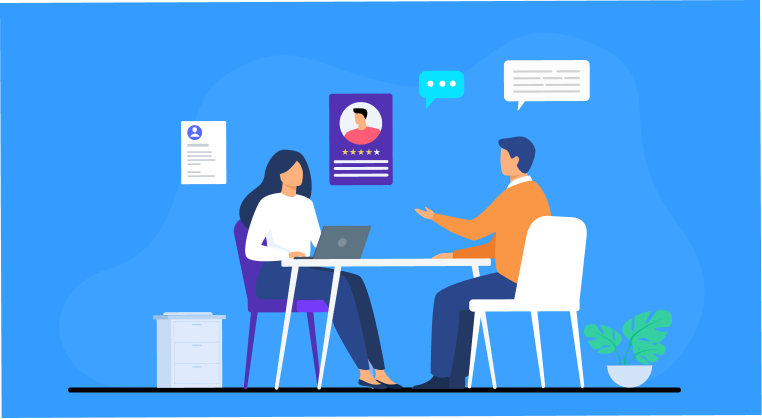 What are some considerations when implementing an ATS?
Choosing a great online applicant tracking system is an important task, as it will shape hiring processes at your company for a long time. It must be carefully considered, and all-important factors must be part of this decision. Some of the crucial questions to consider are:
What is the potential return on investment?

What are your company's HR needs?

How will the software improve your HR team's performance?

How do the software's features reflect your company's needs?

Do you have the time and resources to implement an ATS?

What management information will the ATS provide?

How well can the ATS integrate with other systems at my company?
It's a good idea to critically analyze these questions before choosing an ATS. Work with fellow team members to define the answers to these questions, as their suggestions will help provide clarity and depth to your considerations.
Conclusion
With great ATS software, you can boost your hiring quality and efficiency. RecruitHire has some of the best features of ATS software on the market. From shortlisting candidates to scheduling an interview and sending the offer letter, RecruitHire by 500apps streamlines the hiring process every step of the way.
What Makes the Best Applicant Tracking System?
#1
Manage the whole hiring process from a single platform
#2
Create jobs, distribute openings on popular career portals and manage candidates
#3
Parse inbound emails to your career mailbox and add them as candidates automatically
#4
24/5 Support & 99.5% Uptime Guarantee
#5
Integrate with virtual interviewing tool, NinjaInterview to conduct uninterrupted, one-way, online interviews
#7
Add unlimited candidates and departments in bulk and sort them based on the stage
#8
Create automation rules to send emails and add notes based on the candidate stages
#9
Unbelievable pricing - the lowest you will ever find
#10
Everything your business needs - 50 apps, 24/5 support and 99.95% uptime
Join the SaaS Revolution
All-in-One Suite of 50 apps

Unbelievable pricing - ₹999/user

24/5 Chat, Phone and Email Support