Online Applicant Tracking System Uses: Fast-Paced Hiring
The online applicant tracking system accelerates and makes the flexible process through the use of its key features. The benefits of this tool become essential to companies and brands looking to expand their business.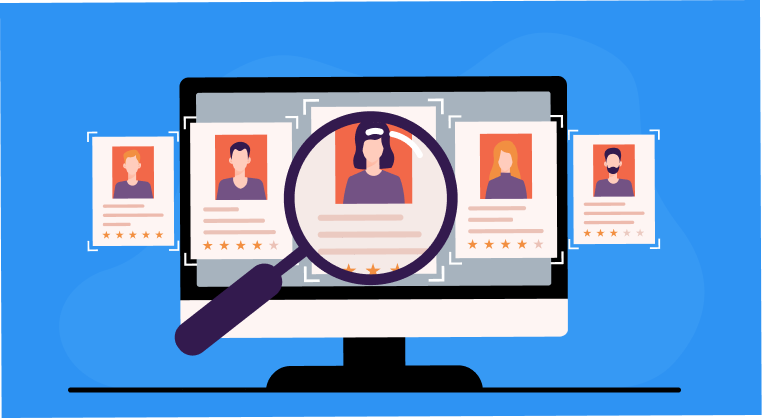 Most of the time, recruitment can be a difficult process for organizations. When trying to discover the ideal candidate for an organization, sorting through papers and occasionally speaking with applicants demands time and resources. This implies that the organization spends more money than is necessary to find the best applicant.
The ats software has become a crucial assessment tool for organizations to efficiently manage the hiring process. It is now easier for organizations to implement recruitment software to save time and resources when looking out for top-quality candidates to fill up a position.
This blog explains how you can maximize the use of interview software to accelerate your hiring process.
What Is an Online Applicant Tracking System?
The recruitment tool that facilitates hiring is called an applicant tracking system. ATS aids in organizing potential applicants throughout the recruitment stage. An applicant tracking system software is designed to create a database by the ats system. Information is collected and stored based on the skill set of each candidate and experience. The business will no longer have to spend time sorting through tens of thousands of pointless responses to a job offer.
The advantages of providing feedback to applicants are provided by the ATS software to its user. While using keywords for data analysis, the applicant tracking system arranges and sorts resumes using the power of artificial intelligence.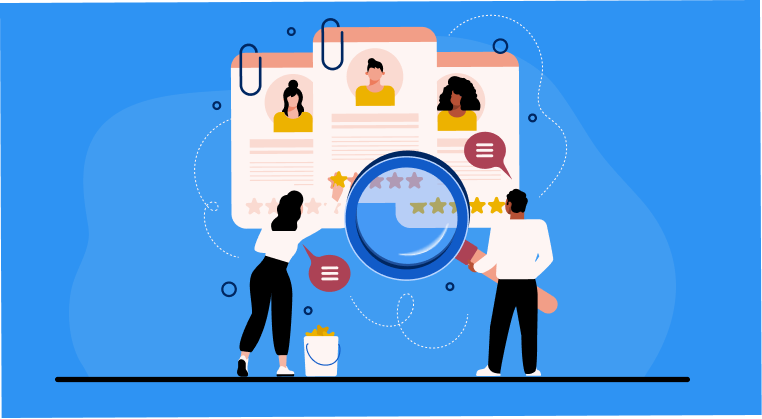 How Can Online Applicant Tracking Systems Be Helpful?
You may be wondering why you need to utilize an applicant tracking system if you are the owner of a company, whether it is a startup or a well-known company. To begin with, the majority of well-known companies in the business world presently employed applicant tracking software for hiring and data storage. The ATS system keeps track of every correspondence with each candidate, enabling mobile information searches.
Here are more ways which the online applicant track system can be used for:
Find and Attract Competent Candidates
It may be highly stressful for HR staff to find appropriate candidates to fill open positions. As a company, it will be wise to employ ATS software to assist your hiring process. You can find candidates for a job posting by using the applicant tracking system for your company's brand, as well as by using it to filter out the most qualified applicants.
Increase Effectiveness and Cut Costs
The use of an ats tracker as a business brand looking to hire new employees not only improves the quality of your work (efficiency) but also saves you money. A recruiting manager must sort through a ton of documentation each day as part of their job duties. By using your company's application tracking system software, you may provide the hiring manager the extra time they need to address problems rather than just concentrate on the hiring process.
Not only does the applicant tracking tool save time, but it also saves money. According to studies, applying an application tracking system to smaller businesses can result in annual savings of up to $10,000. This sum of money may be more if the business has a more established reputation and wants to generate additional revenue.
Help the Quality of Your Staff
It's critical to fill open positions as quickly as feasible in a business. The productivity of an organization is impacted in all directions if the hiring process takes too long and the business becomes understaffed.
The applicant tracking system can assist your business in swiftly filling open positions within your firm. The applicant monitoring tool can help you reach your staffing quota and typically increase the quality of work rather than seeing your organization lose the quality of services supplied by overworking the remaining workers.
Integrate With Social Media Accounts
The applicant tracking system is simple to integrate with your company's social media profiles, automating job advertising through them. This expands the audience for people who are interested in doing business with your organization.
Ensure Ease of Application for Candidates
The ATS software streamlines the application process for those who are interested in a job ad. The majority of candidates will go on to something easier if the application process is challenging. If this occurs, there is a good chance that a top applicant will be lost. An ATS makes it simple for applicants to apply with all of their required papers.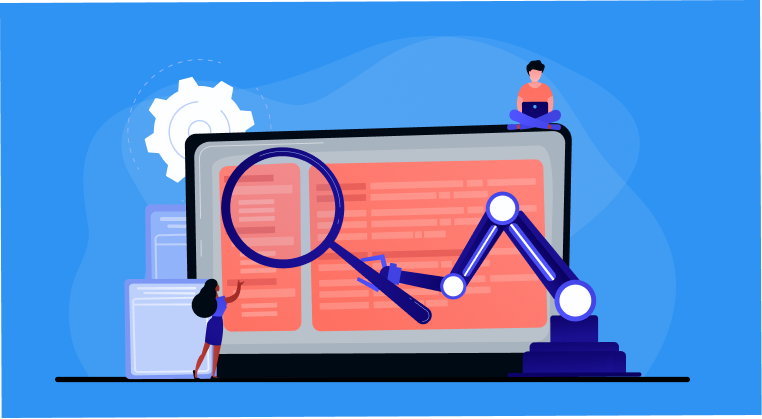 What Are Some of the Key Features of Online Applicant Tracking Systems?
The online applicant tracking system has some key features that can be beneficial to an organization if exploited in the right way, below is the list of some of these features and how they are beneficial to your company's hiring process.
Job Integration
Using the online applicant tracker enables a user to upload a vacant position. The ats software helps integrate these job posts into different sites and different media platforms.
Personalized Job Applications
The online applicant tracking system makes it easy for hiring managers to help candidates personalize their job applications by uploading their resumes and curriculum vitae. The assessment skill also helps to personalize each candidate thus making it easy to grade their score.
Automatic Candidate Messaging
The online applicant tracking system has the function of automatically sending messages to candidates. The messages are customized according to the needed response of each candidate. Sending these messages can be scheduled to be sent automatically regardless of the availability of the hiring manager.
Candidate Feedback
Another great feature of the online applicant tracking system is the feedback option. This helps candidates get updates on every phase of the hiring process. This feature can be utilized by the hiring manager to improve how they conduct interviews. This feature also projects the company's culture in a good light for potential candidates and investors.
Conclusion
An online applicant tracking system is a powerful tool for employers looking to hire quickly and efficiently. It can help streamline the recruitment process, from job postings to candidate selection, by automating many of the tasks associated with hiring. By providing employers with a streamlined hiring process, an online applicant tracking system can help them make faster and better hiring decisions, allowing them to quickly fill positions with the right candidates. The best online application tracking system can be gotten from RecruitHire by 500apps. This ATS software has all the functions you need to enjoy the maximum benefits of using an online applicant tracking system software.
What Makes the Best Applicant Tracking System?
#1
Manage the whole hiring process from a single platform
#2
Create jobs, distribute openings on popular career portals and manage candidates
#3
Parse inbound emails to your career mailbox and add them as candidates automatically
#4
24/5 Support & 99.5% Uptime Guarantee
#5
Integrate with virtual interviewing tool, NinjaInterview to conduct uninterrupted, one-way, online interviews
#7
Add unlimited candidates and departments in bulk and sort them based on the stage
#8
Create automation rules to send emails and add notes based on the candidate stages
#9
Unbelievable pricing - the lowest you will ever find
#10
Everything your business needs - 50 apps, 24/5 support and 99.95% uptime
Join the SaaS Revolution
All-in-One Suite of 50 apps

Unbelievable pricing - ₹999/user

24/5 Chat, Phone and Email Support