Ultimate Applicant Tracking System Guide for Businesses
An introduction to applicant tracking systems, followed by a short list of the benefits it offers. Finally, there is some advice about planning out your use for it and a short note to consider it a tool and aid only.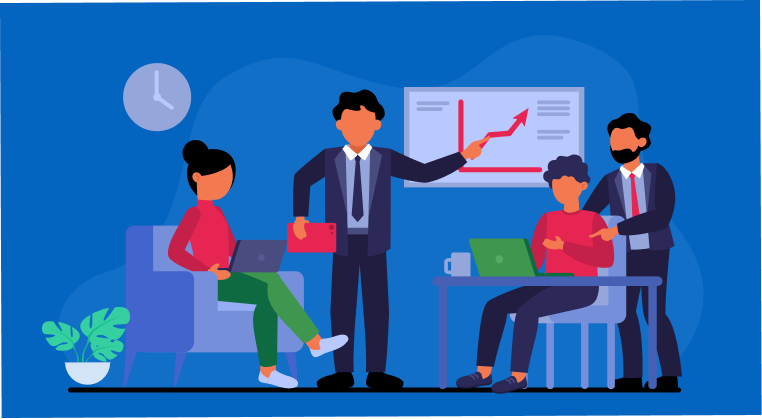 The ultimate goal for human resource management teams in any organization for decades has been the ability to optimize recruitment processes for maximum effectiveness, as well as minimize labor, time, and financial cost while doing so. With the advent of management software, a tool has been developed for that precise purpose, called the applicant tracking system (often abbreviated simply as ATS).
In short, an ATS is software that provides the handling and logistics of all aspects of recruitment and job application from the perspectives of both your organization and its human resource team as well as prospective applicants looking to join your company as an employee.
An applicant tracking software automates all of the logistics associated with the recruitment process and applicant analysis, such as bookkeeping, testing, scoring analysis, and communication with the applicant. It relieves you of the burden of busy work, providing you time to focus on strategy development and new-employee integration. It has proven itself to be exceptionally effective, so much so that 90% (some reports suggesting it may go as far as 99%) of companies in the Fortune500 utilize the technology.
What Is an Applicant Tracking System?
An Applicant Tracking System, as mentioned above, is a software program that serves to simplify and streamline the process of taking care of both potential employees applying to join your organization, as well as the managerial staff overseeing that process. It does so by automatically collecting, logging, and analyzing the data provided to it by both your Human Resources team as well as prospective hires applying to your organization.
Additionally, its toolkit allows it to process the data it has received to produce excellent quantitative analysis and applicant ranking & sorting. It does all the busywork of logging metrics and comparing data points itself, leaving you free to focus on the more important and qualitative parts of the hiring process.
It is important to learn how to use the ats software and understand how it can help you so that you can get the most out of the powerful functionality it provides. Learning how to utilize it alongside other tools that you have at your disposal is the most important factor in determining how far you go with your ATS software that does efficient applicant tracking.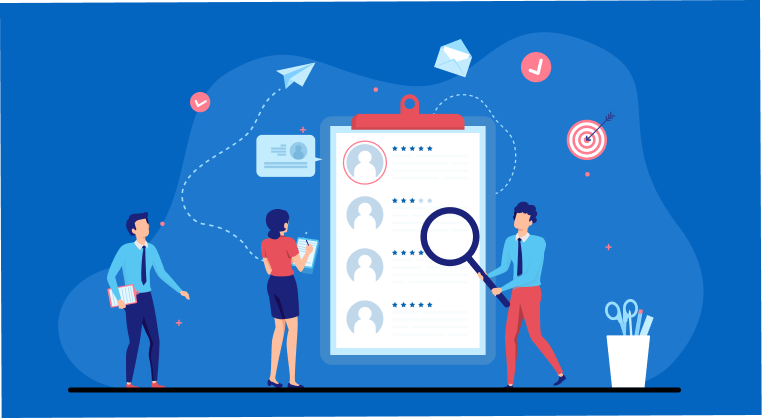 How Does an ATS Work?
An ATS system acts as an extraordinarily efficient intermediary between an applicant and an organization. To the applicant, it provides an easy-to-use, friendly user interface that is nonetheless robust and provides a range of functionalities. An ideal ats tracker can integrate with job posting websites to place postings and track results. The user interface allows the applicant to apply for any position in your organization, even without making an account in some cases. This all, effectively, provides a company with a large sample size of applicants to sort and filter through.
Once an applicant has made their request known and provided the relevant information, the ATS software can then start to sort through said data, using language processing and analytics to get it ready to pass through filters. These filters and the presented data can be logged manually by recruitment teams, as well as have notes added to them.
What Are the Benefits of an ATS?
An ats software offers users significant upsides, including convenience, user ease, powerful data-based analysis, logistics, and management on the fly.
It benefits both your organization as well as the applicants by shortening and simplifying the tasks needed from both parties, letting both put their best foot forward, and leaving the bookkeeping tasks for the ATS tracker to deal with. Read on to know some more benefits of an ATS tracker:
Time Efficient
The biggest advantage of an applicant tracking tool is that it reduces the time spent on recruitment projects drastically. It takes up managing and doing all of the basic legwork, such as sorting through resumes, pre-analyzing potential hires, sending and receiving emails, keeping track of applicants and which stage of the process they are at, etc.
This leaves your human resource team with more time that they can use in other parts of the recruitment project to get the right people on board, such as advertising and coming up with strategies for analysis and documentation.
Additionally, cutting down on menial time and reapplying it to the more important tasks produces a net decrease in cost, alongside improving your image as an organization willing to adapt to the times and use modern applicant tracking tools to provide a better experience for everyone.
Customisable
Based on whether you are a smaller storefront company or a larger office-based organization or some such, your recruitment process will be different in some facets from other organizations. An ATS software such as RecruitHire is strongly customizable, allowing you to develop a recruitment and workflow framework you are comfortable working within, such as deciding between using or not using tools such as pre-hire assessments and virtual online interview tools.
Better User Experience
An Applicant Tracking System with an excellent user interface for your people to interact with may prove more productive than one may have even more powerful functionality (e.g. for analysis, and testing). A good user interface is often an unsung hero, and intuitive controls for the user naturally result in improved time efficiency as well as work productivity.
Alongside this, Applicant Tracking Systems engage with an applicant in an organized, streamlined, and transparent way. Using an ATS software, therefore, improves the user experience for the applicant as well, which ends up improving their image of your organization and letting them know that they are making a good decision.
Clear messaging, timely notifications, and communication improve the user experience for the applicant, making them more likely to prefer your organization and put their best foot forward while interacting with and working for you.
Streamlined Workflow
Applicant Tracking Systems contribute immensely to creating a streamlined workflow for your recruitment process. The toolkit included in the ATS for applicant tracking, such as notifications, process stage development, etc. is powerful aid that let you make a more concise process for your Human Resource team. As well as benefiting your organization internally, the streamlined, transparent process makes it easier it is for them to prepare for you and lets them show how they will benefit your organization effectively.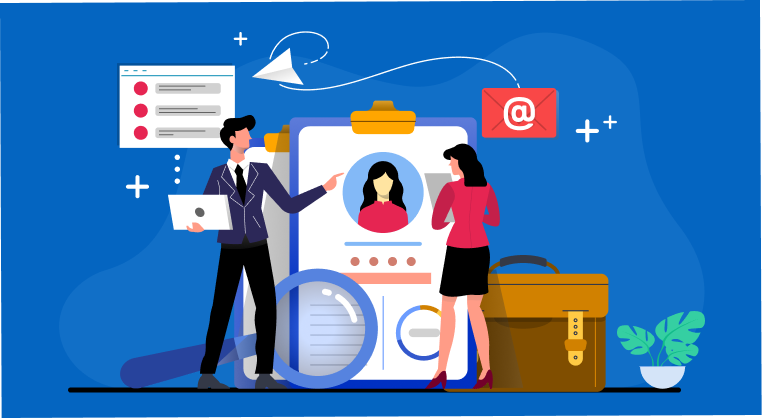 How to Implement an ATS?
When starting with using an ATS, it helps to create a plan and a workflow for all parties involved. Implementing an ATS into your organization's day-to-day functioning is a task that requires attention and patience. We've listed five steps for you to follow so you can integrate your ATS into your organization as smoothly and quickly as possible.
Find Reason For Using the ATS
Consider why you want to use the applicant software. How much do you want to integrate into your organization? Does it need to be a strong part of your day-to-day? What do you want to achieve by using it? Define a clear purpose, scope, and intent of using an applicant tracking platform.
Ensure Team Implementation
Once you've made your goals with implementing an ATS clear, the next step is convincing your team of that decision. Integrating a brand new workflow into an organization is a daunting task, no matter the purpose, and everyone needs to be in lockstep. Introduce your team to your reasoning, and use relevant data to convince your colleagues and employees of your decision.
Set Goals
Do some research into what goals and success parameters you have from using an ATS system. What do you consider metrics that have been successful for you? Create a plan, adding all of the above-mentioned factors to create short-term and long-term usage goals.
Identify Problems and Find Assistance
Once you've been internally testing your ATS software for a while, you will start to find pain points; areas where you are having trouble using the software for whatever reason. Contact the company that made the ATS system, and ask for assistance in the matter, and they will usually be eager to help with their experience regarding the software. They are usually most active with customer support prior to your go-live date, so make sure to use that time effectively to glean all the help that you can from them.
Focus on Risk Mitigation
Adding anything new to your original mix is inherently risky, and you should take steps to mitigate that risk. Find out exactly how you can be affected by the implementation of new software, whether it be software training, data migration, applicant tracker integration with your other systems, or anything in between. Be prepared for any eventuality prior to it becoming a major problem, and take proactive steps to lower those risks.
How To Use an ATS?
Now that you've set up your ATS, you're now ready to use it. However, consider a few pointers on utilizing it effectively. First and foremost, remember that an ATS system is a tool, albeit a powerful one. It is up to you to understand how to utilize it. Set up routines, messages, templates, etc. for your recruitment and job openings, and use pre-evaluation features to analyze an applicant. Search through applications and resumes for keywords most relevant to your position. Lastly, do not forget the human factor. After all the filtering and sorting and legwork that the software does, consider the results and the applicants carefully on your own. Let the ATS system aid you, but do not rely too heavily on what it provides you. Use your own judgment to make the final decisions.
Conclusion
Getting an ATS system is a big decision for you and your organization, and it is up to you to learn how to best utilize your investment and produce the most gain from it. An ATS system is a massive help to your recruitment logistics and data analysis, and we hope that our article serves to guide you in a meaningful way towards unlocking its potential.
Our recommendation for an ATS system for your company is RecruitHire by 500apps, a platform that provides powerful functionality as well as complete customizability. All of this comes in a charmingly, simple, user-friendly UI to get your teams up and running and your recruitment going smoothly.
What Makes the Best Applicant Tracking System?
#1
Manage the whole hiring process from a single platform
#2
Create jobs, distribute openings on popular career portals and manage candidates
#3
Parse inbound emails to your career mailbox and add them as candidates automatically
#4
24/5 Support & 99.5% Uptime Guarantee
#5
Integrate with virtual interviewing tool, NinjaInterview to conduct uninterrupted, one-way, online interviews
#7
Add unlimited candidates and departments in bulk and sort them based on the stage
#8
Create automation rules to send emails and add notes based on the candidate stages
#9
Unbelievable pricing - the lowest you will ever find
#10
Everything your business needs - 50 apps, 24/5 support and 99.95% uptime
Join the SaaS Revolution
All-in-One Suite of 50 apps

Unbelievable pricing - ₹999/user

24/5 Chat, Phone and Email Support