10 Things to Consider When Buying An Online ATS System
Recruiting exceptional talent is one thing that any business should prioritize. An online ATS system guarantees that recruiters can narrow down their search and choose the best candidates. Crucial things to consider include the software's features, pricing, business needs, and more.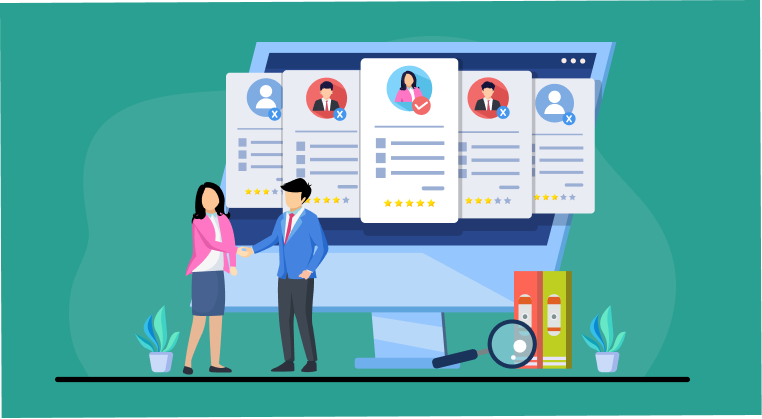 Most companies understand how demanding the recruitment process can be. Some of the activities that the HR and recruiting managers need to handle include creating job descriptions and posting to relevant job boards, advertising open positions on social media, and emailing potential job seekers. While these efforts might prove to be helpful, they can go to waste when an organization is not prepared to handle incoming candidate interests. Therefore, investing in an online ATS system can significantly change how applicants are managed, from interviewing to onboarding. Companies that are still not taking advantage of applicant tracking systems struggle to keep pace with the high volume of applicants showing interest in open jobs. The same applies to businesses that use old applicant tracking tools with limited functionalities.
A reliable applicant tracker allows companies to benefit from streamlined recruitment processes. The software helps with sourcing talented applicants, social media engagement, and integrating the whole recruiting workflow into one platform. The centralization of data also helps to foster team collaboration, leading to better hiring decisions. Job seekers also gain from modern online ATS systems. They enjoy the recruitment process because everything is organized, and they can easily use the tool to apply for jobs or even share with their friends and relatives. An easy-to-use online ATS system also gives recruiters easy time screening candidates and ultimately choosing the most qualified to move to the next step of the hiring process.
Nonetheless, choosing the wrong ATS tracker could have an adverse impact on how well your team manages the recruitment process. You risk losing talented applicants, disgruntled management, and a waste of your company's resources. Your team will be frustrated that they failed to hire top talent for open positions. That said, it's vital that you know how to choose the right ATS tool that fits your business needs. Here's a look at essential things to consider when selecting the best online ats software.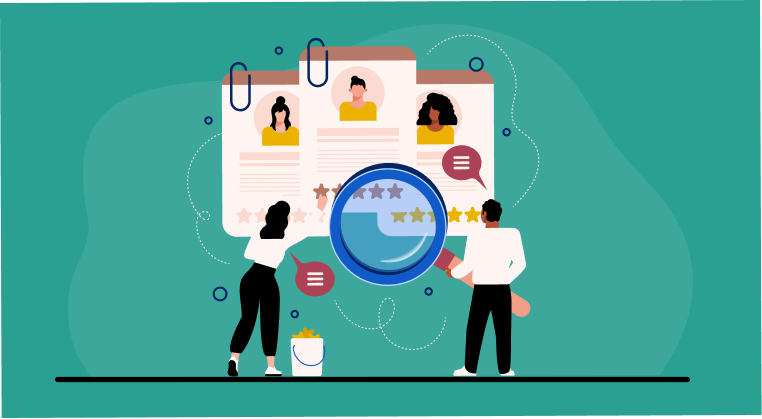 10 Things to Consider When Buying an Online Applicant Tracking System
As we now know how crucial and helpful is an ATS system, the time has come to analyse things that need to be considered before buying an ATS System:
1. Business Needs
There's no one-size-fits-all when selecting an applicant tracking system. Consequently, the right software for your company is one that is specific to your needs. Just because a tool is popular or your rivals are using it doesn't mean it's perfect for you. The prudent thing to do is to define your business needs from the start before comparing options online.
A good approach to determine whether the online ATS system solves your company's needs is to check its features. Consider whether the features allow for scalability. Determine whether the software has all the features that will help your recruiting team. While doing this, you should also look at its pricing. Is the tool in line with your budget plan? Do your homework before signing up with any platform that comes your way.
2. Industry and Company Size
Your company's size will also determine the software you will buy. The hiring needs of a small company differ from those of a large company. So, if you're in a dynamic industry where you're always looking for a talented workforce, you may have to think about investing in a tool with robust features. On the contrary, you will have to settle for a less powerful tool if you plan to hire three or four employees annually.
It's important to note that certain online ATS systems have features that are specific to industries. Hence, you should ensure you find software that addresses the challenges you often face in your industry.
3. Ease of Communication
The success of any recruitment process largely depends on how your hiring teams will collaborate. Recruiters will want to communicate frequently with candidates, especially during the interviewing stage. Accordingly, it's crucial that you choose an ats tracking that streamlines communication.
A good applicant system should have robust teams collaboration features. It should be relatively easy for the hiring team to engage in conversations with applicants where necessary. At the same time, candidates shouldn't find it hard to provide or upload the required information to help recruiting managers evaluate their skills and qualifications. So, the ease of communication is an aspect that shouldn't be overlooked when choosing an applicant tracker.
4. Free Trial Option
Choose an applicant tracking tool that allows you to test it before you can sign up for paid features. The issue here isn't just about cutting costs. The free trial period gives you an opportunity to integrate the new system with other tools you're already using. It also provides your teams with ample time to learn how to use the ATS tracker before you can buy it.
During the trial period, think about things like collaboration, processes that will be moved to the applicant tracker, and any roadblocks you might encounter. Explore the software's features to determine whether the paid version will be the right platform for your business needs.
5. User Experience
This is a big one! You're buying the online ATS system to help your recruiters handle their job effectively. Thus, the last thing you need is a tool with a steep learning curve. Settle for software that gives the HR and other involved parties an easier time navigating through it. It helps to think beyond hiring here. Think about the user experience from the applicants' perspective. Ensure you look at the user experience from all angles to ensure you pick the best software.
6. Social Media Recruiting
Modern-day hiring isn't complete if it doesn't leverage the power of social media. The most qualified job seekers are busy on social networks like Facebook, LinkedIn, and Twitter. With this in mind, you should establish whether the online ATS system allows for social media integration.
Test whether the platform allows candidates to share job openings on these social networks. Use the trial period to test such capabilities before paying for the premium tool.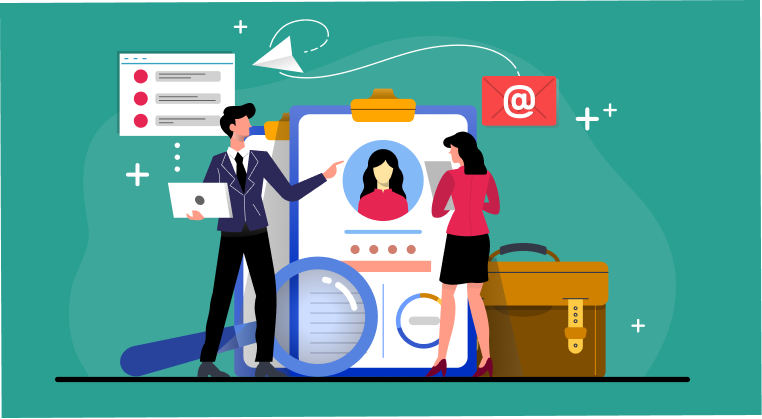 7. Data Security
An applicant tracker will centralize data and all aspects of the recruitment process. A great tool should allow you to source applicants, screen and assess them, conduct interviews, manage communication, and send invites in a single dashboard. For that reason, the data security feature of the tracker should be prioritized. Check whether the provider has good reviews from clients who've previously used their services. Determine what the vendor does to provide you with the extra layer of security you need to safeguard your company's data.
8. Employer Branding and Career Site
You're likely to miss out on hiring skilled candidates if the career website isn't user-friendly. Most of them might abandon the application and even be discouraged from returning to your page.
A bad user experience where candidates undergo a lengthy application process could also affect your ability to source talented applicants. Candidates want to navigate through your website with ease. They should upload required documents and provide other details with just a few clicks. All these are aspects that could tarnish your employer brand. Therefore, you should review these features when selecting an online ATS system.
9. Analytics and Reports
Analytics and reports are a "must-have" feature in any robust ATS software. This is especially true for organizations that aim to grow in the industry. Real-time analytics allows recruiters to review the hiring process and find ways of improving at all times.
With analytics, you can discern whether your job ads are getting views or how candidates interact with them. Such valuable insights will help you find existing bottlenecks and solve them early.
10. Relevant Features
Finally, you should never skimp on the features of an online ATS system. As mentioned previously, the right solution for your business is one that comes with relevant features. A tool with many features that aren't helpful will only make the recruitment process even more difficult. Some features that a powerful applicant software should have include:
Candidate Tracking
Career Portal
Resume Parsing
Activity Tracking
Import Candidates
Team Collaboration
Reports and Analytics
Wrapping Up
You now know what you should consider finding the best online ATS system. By using the recommendations in this guide, you stand a better chance of buying the right tool for your business. There are tons of ATS trackers online, and finding one could prove challenging. To simplify the search process, RecruitHire by 500apps ticks all the boxes. It's a suitable tool for small and large businesses looking to improve their recruitment processes. The applicant tracker will guarantee that you welcome talented candidates to apply for open positions in your company. Get started with RecruitHire today; it only costs $14.99. Remember, focus more on choosing a partner to streamline hiring and recruitment in your company. Don't just focus on comparing online ATS systems. Your teams will be using the software you buy, so it should be easily integrated with other platforms.
What Makes the Best Applicant Tracking System?
#1
Manage the whole hiring process from a single platform
#2
Create jobs, distribute openings on popular career portals and manage candidates
#3
Parse inbound emails to your career mailbox and add them as candidates automatically
#4
24/5 Support & 99.5% Uptime Guarantee
#5
Integrate with virtual interviewing tool, NinjaInterview to conduct uninterrupted, one-way, online interviews
#7
Add unlimited candidates and departments in bulk and sort them based on the stage
#8
Create automation rules to send emails and add notes based on the candidate stages
#9
Unbelievable pricing - the lowest you will ever find
#10
Everything your business needs - 50 apps, 24/5 support and 99.95% uptime
Join the SaaS Revolution
All-in-One Suite of 50 apps

Unbelievable pricing - ₹999/user

24/5 Chat, Phone and Email Support