5 Best ATS Systems for Your Business
An application tracking system (ATS) is software that allows employers and recruiters to keep track of applicants during the hiring and recruiting process. It is straightforward for organizations of any size to filter, manage, and analyze prospects using this software, which has options that range from basic database functionality to a full-service toolkit.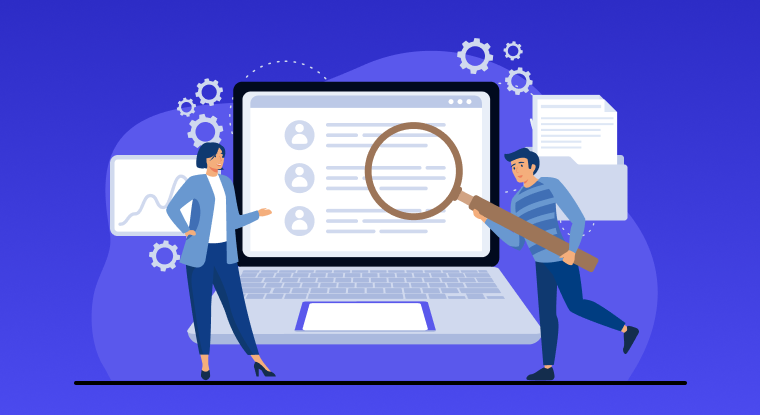 Significance of the Best ATS Systems
Here is why the best of ATS systems are important in their own ways:
Job Boards
The best ATS systems can make it easier to submit job advertisements on the most pertinent employment portals. With only one click, job listings can be sent to free employment boards. The technology will ensure that the job postings are responsive on mobile devices. From a single system, you can easily connect with applicants right where they are and search for them.
Record Interviews
It is crucial to make sure that your hiring procedure is considerate and equitable. By forcing everyone involved in the hiring process to research new applicants and get ready for the interviews, the best ATS systems can assist in achieving the goals. By taking notes throughout the interview, you can evaluate prospects more fairly, and hiring managers may be able to compare notes on several candidates.
Hiring Process
ATS provides information on how applicants go through the application process and how long each stage of the hiring process lasts. By doing so, you can eliminate bottlenecks and improve the procedures where you are losing applicants.
Onboarding Process
By automating the onboarding process, recruiters can devote more time to the candidate experience. The candidate should have solid experience from the application to the offer letter. Candidates might lose interest in working for your company if the application procedure was tedious. The hiring process is made easy by the use of applicant software, meaning neither you nor the candidate will experience any delays.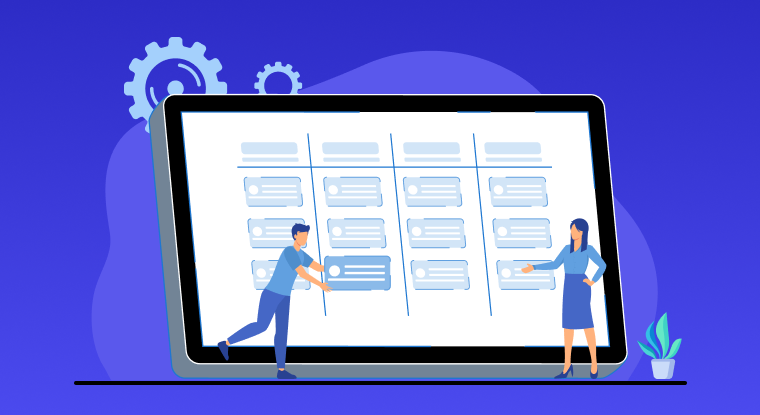 Application Tracking Systems:Top 5 Picks
Following is a list of the five application tracking systems:
RecruitHire
Using RecruitHire's all-in-one recruiting platform, you can add, track, and manage candidates, openings, and other information. It is an all-in-one recruiting software that enables you to hire quickly and effectively. It features a resume parser, a career site, job posting forms, and an application tracker. With the use of prompted surveys, email templates, and multiple-stage screening stages, RecruitHire offers robust automation for the hiring process. It is a one-stop software for hiring that shortlists, schedules, and conducts interviews. RecruitHire use a career portal, resume parser, email integration, and smart bots to hire the top candidates. Employment procedure that is expedited and flexible and uses virtual one-way interviews with NinjaInterview.
BambooHR
The best HR software for small and medium-sized organizations is BambooHR. The applicant tracking system (ATS), onboarding with electronic signatures, automated time-off tracking, and creative performance monitoring are all features of the cloud-based BambooHR system. It has a sophisticated design and makes sense. It is elegantly designed and intuitive. As a result, HR managers have more time for important tasks, CEOs receive accurate reports on time, and staff members can handle their own vacation requests using a practical mobile app.
JOBVITE
JOBVITE is a comprehensive talent acquisition-focused suite that drives a marketing-inspired recruiting strategy by intelligently attracting your dream candidates, automatically vetting for the best, engaging employees invested in their futures, and retaining the staff members who care the most about your company. With an intuitive applicant tracking system (ATS), social recruiting capabilities, mobile-optimized brand career sites, a recruiting branding solution, on-demand video screening, advanced analytics, onboarding, and seamless integration with other HR systems, our all-encompassing recruiting platform accelerates recruiting. Since 2006, Jobvite has been specializing in recruiting software and has hundreds of clients, including LinkedIn, Schneider Electric, Premise Health, Zappos, and Hulu.
Recruitee
Recruitee offers the full solution for internal teams to collaborate on hiring more effectively. Recruitee's application tracking and recruitment management system has been used by thousands of scaling companies, like Taco Bell, M&S, and Asus, to locate, interview, and hire the top personnel. Our user-friendly user interface (UX) makes it simple for more than 181,000 customers from 5,000 enterprises to create bespoke pipelines, identify and source top talent, assess applicants, and employ new team members.
Zoho Recruit
A talent acquisition solution designed to address the various challenges faced by recruiters is called Zoho Recruit. Zoho Recruit assists you in finding, tracking, and hiring the top prospects without the need to switch between various media. It offers comprehensive solutions for both in-house recruiters and employment agencies.
Create a unique workday by automating things like email sending, interview status updating, and more. Plan better hiring tactics by having reports and statistics at your fingertips.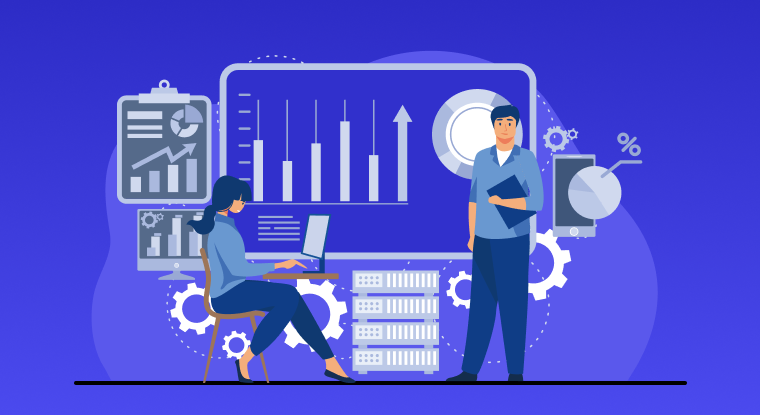 Tips to Choose the Best ATS System
Consider the following as you begin your search for the best ATS systems:
Company Size, Industry, and Recruitment Needs
A small yet expanding business has different hiring requirements than a large organization. For instance, you'll need a different tool than someone who only recruits for two or three positions a year if you're always sourcing individuals in anticipation of openings or you have high staff turnover.
Additionally, some of the best ATS systems programs are better suited to certain industries than others, so you might be able to identify technologies that solve the acknowledged difficulties and weaknesses in recruitment in your industry.
Pricing
Think about how the cost of an ATS fits into your entire recruitment budget. Reconsider the cost of a poor hire; if you make good decisions, your new best ATS systems ought to pay for itself! It is important to keep in mind that the majority of ATS suppliers offer unique pricing based on the needs and size of your business, which means that price concerns frequently enter the picture later on in the purchasing process.
User Experience
Select the best ATS systems that you can use with ease, that are intuitive, and that you enjoy using on a daily basis.
You must take into account the candidate's user experience as well. Ask the following:
How will candidates interact with your ATS?
What would these encounters entail and how would they affect the candidates' emotions?
Are the best ATS systems user-friendly for mobile devices?
According to AIHR Digital, over 90% of candidates use a mobile device to look for new jobs. This is crucial because if a candidate has a bad experience, it will negatively affect your business as a whole. Your prospect pool can begin to get smaller if a candidate later shares their experience with their network.
Analytics
Not all ATS programs provide analytics. Depending on the size of your business, you may view analytics as a "must-have" feature while looking for the best ATS system. However, analytics might not be necessary if your firm is small or you don't have a running recruitment effort. Real-time analytics allow you to examine every aspect of your hiring procedure and concentrate on the areas that require improvement.
Scalability
If your business is now tiny but expanding, you could anticipate that in a few years it will become larger. Do what you can to prevent switching to a different ATS as your firm expands and your hiring requirements change, even though you must choose the best ATS system for the here and now. Try to discover a tool that offers flexibility and scalability as part of your search so that you can use it in the long run.
Final Words
In general, applicant tracking systems (ATS) have completely changed how businesses manage job applications and hire new staff. Each firm trying to optimise and streamline the hiring process needs modern ATSs since they are effective, simple to use, and affordable. ATSs can save time and money, enabling recruiters to concentrate on speaking with and choosing the most talented candidates for their company. There you have it, the best of ATS systems for your business. RecruitHire offers you the best tool to bring innovation and digitalisation to your hiring. Visit 500apps today to explore more.
What Makes the Best Applicant Tracking System?
#1
Manage the whole hiring process from a single platform
#2
Create jobs, distribute openings on popular career portals and manage candidates
#3
Parse inbound emails to your career mailbox and add them as candidates automatically
#4
24/5 Support & 99.5% Uptime Guarantee
#5
Integrate with virtual interviewing tool, NinjaInterview to conduct uninterrupted, one-way, online interviews
#7
Add unlimited candidates and departments in bulk and sort them based on the stage
#8
Create automation rules to send emails and add notes based on the candidate stages
#9
Unbelievable pricing - the lowest you will ever find
#10
Everything your business needs - 50 apps, 24/5 support and 99.95% uptime
Join the SaaS Revolution
All-in-One Suite of 50 apps

Unbelievable pricing - ₹999/user

24/5 Chat, Phone and Email Support