What is ATS? How to Find the Best Tool for Recruitment?
An ATS is quite beneficial to your organization. Besides making it easier to attract and hire suitable candidates, your company can benefit from the streamlined processes that lead to greater efficiency and productivity.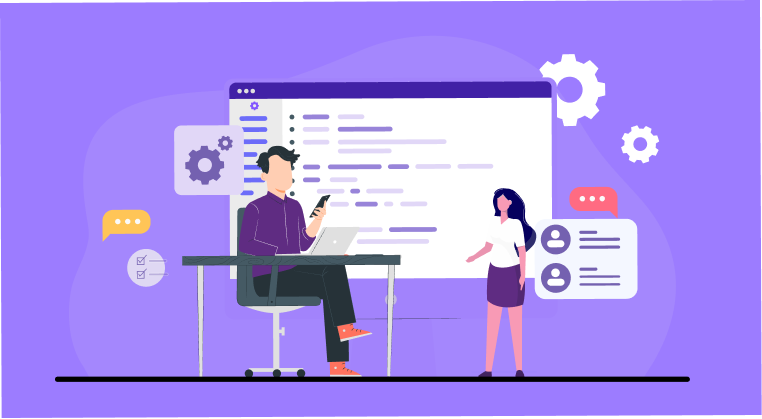 Technological advancements have improved most business processes. The process of hiring individuals has changed considerably. Businesses now use technology to streamline the process. Instead of following the traditional process of advertising job openings and conducting interviews, businesses have realized the many benefits of using advanced tech tools like applicant tracking system (ATS). With ATS, hiring is simplified since most routine activities are automated. The hiring professionals get more time to dedicate to knowing candidates in person, which ultimately improves the quality of hire.
An ATS or applicant software is designed to simplify and speed up the hiring process. With companies facing increased demand for open job opportunities, using an ATS tool helps to give recruiters an easier time. The best part is that applicant tools also improve the quality of hire. By the end of the hiring and recruiting process, this software increases the likelihood of getting the right individuals to meet the company's objectives.
If you're thinking about investing in applicant tracking software, this blog will tip you on what is ats. And how you can find the best software online.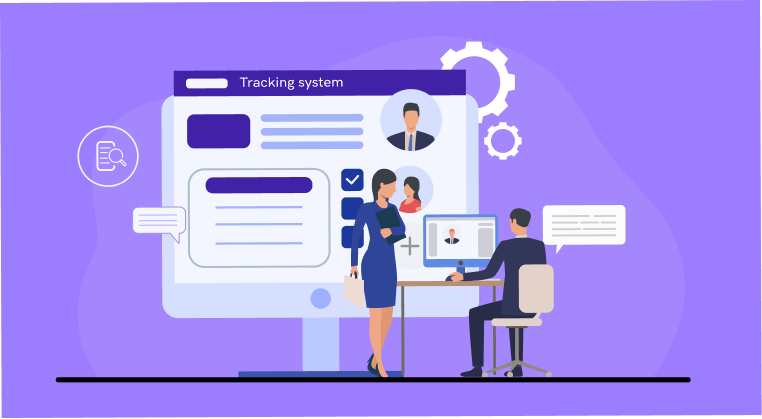 Importance of an ATS
An ATS is important for reasons more than one. Here are a few of them:
Save Time and Resources
Most businesses will admit that the hiring process is often demanding and time-consuming. If you're using traditional recruitment processes, getting the right people to apply for open job positions can take time. Worse, you might not hire qualified individuals because of the poor screening strategies employed.
An applicant tracker saves time by automating everyday HR activities. Tasks like posting job adverts to job boards, emailing candidates, tracking applicant pipeline, and sending notifications to stakeholders are automated. This frees recruiters from wasting time on these repetitive tasks. More time can be used to attend to other demanding activities within the hiring process.
An ats software comes with a resume parser, which helps to sift through thousands of resumes within minutes. Recruiters can easily filter candidates and only deal with the ones that meet their requirements.
Optimize Recruitment Process and Improved Employer Brand
Insights from an applicant tracker help managers to have a bird view of the recruitment process. They can better understand how applicants interact with their job adverts. These insights allow employers to identify potential bottlenecks in the candidate pipeline. Adjustments can be made to ensure there are no gaps affecting the possibility of hiring talented individuals.
Optimizing the recruitment process also creates a good employer image. Candidates will want to share the job opportunities on their social media pages. So, optimizing the recruitment process to work efficiently leads to better hires and an improved employer brand.
Centralize Data
An ATS keeps all candidate data in one secure place. This leads to increased collaboration among the hiring team. Access to data and sharing candidate information is faster and more efficient. Since data is stored in the cloud, anyone can access the data from anywhere as long as they are connected to the internet.
Allow Collaborative Hiring
The top online applicant tracking system comes with tons of powerful features that facilitate collaborative hiring. Teams in charge of recruitment can work together to ensure that quality hires are brought on board. For instance, collaboration features of an ATS ensure employers and other HR individuals can share notes about applicants. Everyone is involved in making intelligent decisions about the hires. Ultimately, this leads to quality hires.
Provide Easy Job Posting
Traditionally, employers would spend countless hours getting their messages posted across different job boards. This required posting manually to popular job websites. The best ats systems automate the process, and recruiters can post open positions on many websites with just a few clicks. The ATS can also collect reports and analytics from these websites, which can be used to make intelligent hiring decisions or even optimize the hiring process.
Improve Candidate Experience
From the candidate's perspective, using ATS creates a lasting impression about the company in question. Applicants are always on the lookout for responsive career portals. They want to apply for jobs on websites that make it easier for them to submit their details. An applicant tracking tool guarantees that improvements can be made where necessary to ensure a responsive career portal is used to attract candidates.
Boost Employee Retention
The best applicant tracking solution can also help a company increase its employee retention. Companies can minimize the turnover rate by hiring the right individuals for the job. New employees on the job will be happy with their work. They will be more productive and will constantly meet the company's goals. In turn, this leads to job satisfaction, leading to a significant boost in employee retention.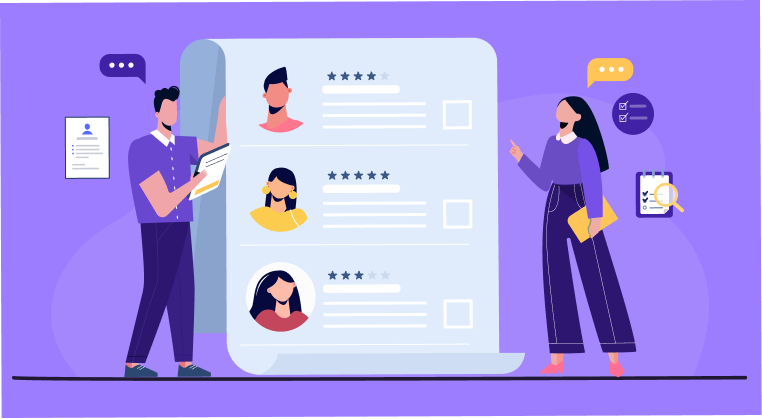 Finding the Best ATS for Your Recruiting Team
The benefits of an applicant tracker should convince you to invest in this tool. Deciding on the best software online might be a challenge since there are tons of popular ats systems to choose from. Different ATS tools have varying features. So, choosing a good tool that fits your business needs might require some comparisons here and there.
Here's what you need to consider to single out the best applicant software from the rest.
Pricing
Likely, you have a specific budget for an online ATS. This means that when comparing options to find the right tool for your business, its pricing is a crucial consideration. You need to settle for a tool that is within your budget. Going beyond what your business has planned for could only derail you from achieving your core objectives. You'll end up spending more than your business can afford.
Relevant Features
The aim of using the best applicant tracking software is to streamline hiring and recruiting. Employers should use the software to hire faster and also get the right individuals on board. Consequently, it's imperative to settle for a powerful tool with relevant features that are in line with your hiring needs. It's essential to make sure that the software you invest in comes with relevant features that help your team solve some of the hiring challenges you might be struggling with. So, don't just settle for software because it has many features. Instead, select ATS with relevant features your business will find helpful.
Customer Reviews
What are other customers saying about the applicant tracker? Check both good and bad reviews about the platform you want to invest in. Reviews will help you point out specific cons you might not have noticed when researching the ATS. Testimonials from real users will also point you in the right direction and ensure you choose the best ats applicant tracking system with a proven track record.
Usability
The usability aspect of the ATS is another vital consideration. A job applicant tracking system is designed to simplify the recruitment process, not to give your team a hard time. It shouldn't take time for users to understand how to use the software. An ATS with a steep learning curve only makes your team work harder just to speed up the hiring process, which shouldn't be the case.
Customer Support
Customer support is another key factor that will determine whether an ats crm software is worth investing in. You may have a lot of questions about using the software. So, you should settle for an applicant tracker with stellar customer support. The ATS vendor should have a dedicated support team that can answer your queries all around the clock. Confirm whether the vendor provides support through various channels, like phone, email, chat, or social media. All these are vital aspects that will make sure you get quick assistance whenever you get stuck.
Free Trial
Before you invest in the premium version of top applicant tracking systems, you should try it and determine whether it has all the features you want. The trial period should give you ample time to test the features the software offers. The features provided should be relevant and functional. Don't be blinded by the hype around specific ATS. You must test it during the trial period before signing up with premium features. This is the only way you will determine whether it has everything you need in job applicant software.
Scalability
The best ATS software for your business is one that adjusts according to your company's needs. You don't have to hop from one ATS tool to another online applicant tracking system just because your business is growing. Therefore, consider the scalability of the software before you buy it. Think about your future goals and whether the tool is the right option to take you in this direction.
Conclusion
The pointers discussed herein should help you determine the best applicant tracker for your business. You now know how important ATS is for your business. To free you from the hassle of comparing different ats recruitment software, you should invest in RecruitHire by 500apps. RecruitHire is packed with all the essential features discussed in this post. Plus, it's a trusted tool by thousands of businesses globally. Make the smart move today by investing in a tracker that can help you take your recruitment to the next level.
What Makes the Best Applicant Tracking System?
#1
Manage the whole hiring process from a single platform
#2
Create jobs, distribute openings on popular career portals and manage candidates
#3
Parse inbound emails to your career mailbox and add them as candidates automatically
#4
24/5 Support & 99.5% Uptime Guarantee
#5
Integrate with virtual interviewing tool, NinjaInterview to conduct uninterrupted, one-way, online interviews
#7
Add unlimited candidates and departments in bulk and sort them based on the stage
#8
Create automation rules to send emails and add notes based on the candidate stages
#9
Unbelievable pricing - the lowest you will ever find
#10
Everything your business needs - 50 apps, 24/5 support and 99.95% uptime
Join the SaaS Revolution
All-in-One Suite of 50 apps

Unbelievable pricing - ₹999/user

24/5 Chat, Phone and Email Support