How Applicant Software evolved in the modern workplace
A Brief History of Applicant Software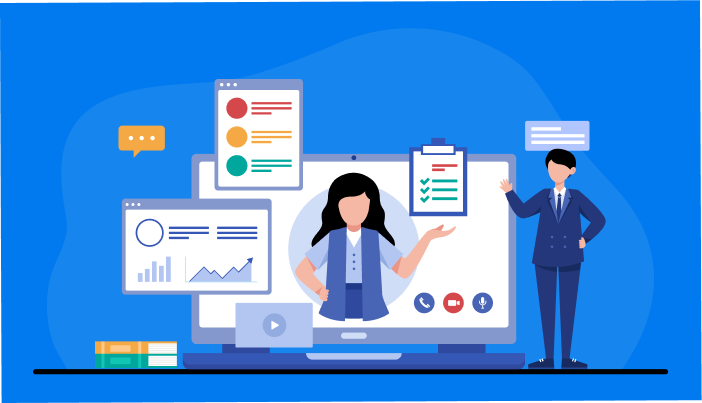 Recruitment processes were tedious and time-consuming before developing computer systems or, more specifically, the applicant tracking system (ATS). It generally involved keeping candidates' paper applications stacked up in office cabinets and desks and gathering dust.
The introduction of Applicant Software in the 90s was a game-changer; it completely revolutionalized the whole recruitment process. It allows companies to track and better organize their recruitment process to retain the best talents.
The evolution of the ATS came in two main stages, including the 90s and Post 90s and the present dispensation. Here is how:
The 90s
The 90s marked the sharp departure from paper applications, mobile phones, Rolodex, file cabinets, and newspaper publications of job openings in the recruitment process to the Applicant Tracking System.
While early applicant tracking systems allowed HR to store applicants' information digitally, they focused more on addressing recruitment compliance issues than simplifying the recruitment process.
Thus, companies were still left with no choice but to post job openings manually. Candidates still needed to manually submit resumes which the HR would spend hours scrutinizing for the best candidate.
As you might have guessed, the whole process was tiresome, with the perfect candidate missing out as many applications were left unprocessed.
Suffice to say, ATS in the 90s were just mere applicants' documents management systems.
Post 90s
The post-1990s era saw the Applicant Tracking System rise from its humble beginnings and embrace a state of the art technology. This birthed the development and advancement of robust ATS with mind-blowing features including social media monitoring, comprehensive reporting, and resume parsing amidst other exciting features. This era saw the full integration of ATS with the internet allowing several candidates to access the system at a time.
Present dispensation
The new generation is witnessing a mass adoption of ATS systems across small enterprises to Fortune 500 companies. They have become a strategic part of most companies' recruitment process.
ATS system have evolved to automatically import candidates' resumes from job boards, social media, and anywhere on the internet. They have an in-built capacity to store resumes and fill applicant data as required. Most of them are also equipped with advanced communication systems which allow recruiters to seamlessly communicate with job seekers through their emails, social media, and SMS.
Retrospectively looking at the evolution of ATS from the 90s to the present modern dispensation, it is clear that its purpose has become multifaceted. It is now being co-opted into tracking a candidate's post-hire job performance.
The system's task is not complete upon recruitment. It has become a viable tool for employee management, performance reviews and appraisal, and talent forecasting.
There is no denying that the applicant tracking system is poised for a glorious future.
ATS systems of the future
Insights from CAGR suggest a steady growth of the ATS market at a 4.6% rate between 2021 and 2026, judging from its increased features and functionalities. Companies will continue integrating its solutions into their recruitment process, increasing their market value to about $1.5 billion in the nearest foreseeable future.
Experts predict increased resume parsing featuring the creation of a more detailed candidate resume. ATS systems of the future will not only feature social media integration; they will mimic one.
What do you think will happen with this?
Candidate resumes will mimic portfolios. Recruiters will easily compare candidates on crucial indices, including quality of the portfolio, skill set, and experience on a never imagined scale.
From all indications, the future ATS will have the capacity to connect rejected candidates with new positions. This will remedy the inadequacies and straighten the rough edges of the present ATS systems, which mostly leave qualified candidates stranded and unmatched.
Artificial intelligence capabilities will play a more critical role in the futuristic ATS. It will be able to identify employees' promotional opportunities based on appraised performance index and significantly improve customers' retention rate.
Conclusion
Existing applicant tracking systems are far better than the semi-digital ATS systems of the 90s and early 2000s – yet, there are opportunities for improvement. While the whole process seems error-proof, you should opt for the best ATS system taking functionalities, features, scalability, cost-effectiveness, and company needs into great consideration.
Even if you run a fortune trillion-dollar market Cap Company with the capacity to cure cancer, a flawed, error-laden ATS system can deny you capable hands on deck. Check here for cost-efficient, excellent HR solutions.
What Makes the Best Applicant Tracking System?
#1
Accelerate your hiring process
#2
Track key parameters and Candidate Flow
#3
All-in-one business suite
#4
24/5 Support and 99.5% Uptime Guarantee
#5
Expand your talent pool
#6
ATS that parses your resume right away
#7
Automatically receive qualified talent
#8
Fix the hiring process to avoid ambiguity.
#9
Create custom hiring workflows
#10
One click to add jobs to sourcing channels
Join the SaaS Revolution
All-in-One Suite of 37 apps

Unbelievable pricing - ₹999/user

24/5 Chat, Phone and Email Support