6 Major Features to Look for in an Applicant Tracking System
System that automates the recruiting and hiring process for an organisation is known as an applicant tracking system (ATS). However, its primary function is to collect and sort thousands of resumes, but it's not confined to that.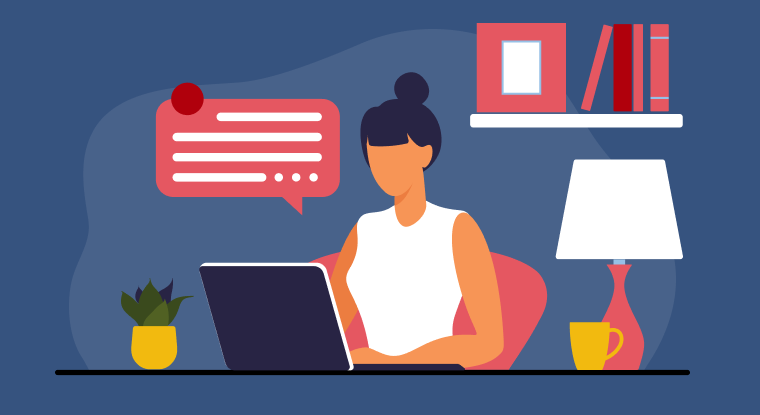 Over 98 percent of Fortune 500 companies use an applicant tracking system in the hiring process. That is how extensively the technology is used and accepted. They've been around for quite some time. applicant tracking systems have historically been more employer-focused, leading to poor candidate experiences.
Fortunately, circumstances have changed, and the bulk of today's next-generation AT solutions are geared to giving both employers and applicants better experiences. Many of them feature well-designed user interfaces and automated capabilities that help all parties involved in the hiring process. Kanban boards, applicant tracking, job administration, automation, resume parsing, unlimited groups, workflow management, career portal, visual workflows, activity tracking, and real-time notifications are just some of the features that aid in the job recruitment process. A dependable applicant tracking system is required when a company has to fill job opportunities promptly and efficiently. In order to better manage the hiring process, the eight qualities listed below are among the most critical to look for in an applicant tracking system.
1. Kanban Board
Kanban boards are used to organize work. Kanban boards are one of the most user-friendly elements of the applicant tracking system. According to Kanban, it lets the recruiter see into the recruitment process. On a Kanban board, columns are typical. In applicant tracking software, these columns are labeled "applied", "shortlisted", "interview", "on hold", "offer", and "hired". Candidates can be added to these columns based on their recruitment process, such as whether they have applied, been shortlisted, or been hired. You can just drag and drop the candidate cards from one column to the next instead of altering them repeatedly. Overall, Kanban boards can move through different stages of the hiring process and quickly fill job vacancies.
2. Candidate Tracker
You can keep track of where each candidate is in the hiring process by using the applicant tracking function. You can track prospects throughout the recruitment process with the real-time applicant tracking tool. With the help of the system, you'll be able to keep track of the candidates' multi-level screening stages. You may view the candidate's details in the ATS software by clicking on their name. Short-listing candidates might be based on skills, educational qualifications, years of experience, prior employers, pay expectations, resumes, and other attachments. For recruiting managers, candidate tracking simplifies and streamlines the hiring process. It also helps with interview scheduling, saves certain notable characteristics about the prospect that you noticed, and keeps everything organized in one spot.
3. Job Administration
The job management function allows recruiters to manage employment positions in one place. With this tool, you may have a smooth recruitment process by creating and posting jobs, adding people, and swiftly filling them up. After you've posted your job opportunities and dispersed them across several job boards, you can use analytics to track your applicants. It will help you optimize your job allocation approach and fine-tune your job distribution plan. Besides establishing job posts, you may add candidates by filling out important facts such as names, email addresses, phone numbers, and total experience on job boards.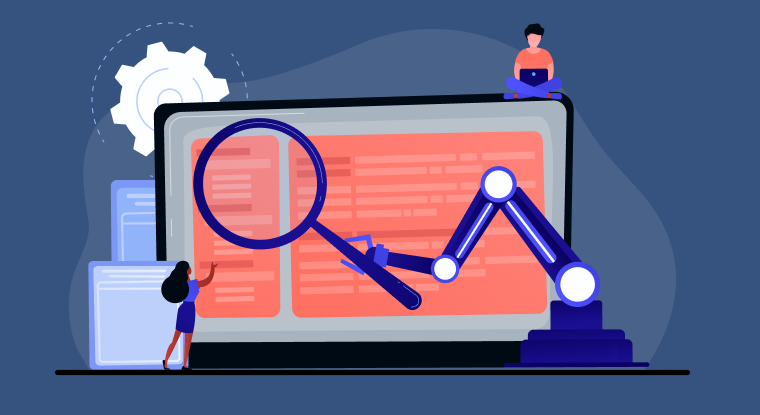 4. Automation
Automation is required to configure actions at each level of the recruitment process. Using automation, you can cope with any event that arises throughout the hiring process. You can use this functionality to design automatic workflows depending on events like including a new candidate, the completion of a new job, or a change in the stage. As a result, whenever an event or trigger occurs, I will notify you. The automated flow lays out all the processes in the automating hiring process. Thanks to the automation in place, I maintain the resumes in the database depending on the needed filters. It helps recruiters save time and channel an effective recruiting flow by decreasing the amount of clerical labor they have to undertake.
5. Resume Parser
You must analyze the best applications and resumes after receiving them in order to generate a shortlist. That's when applicant software strong resume-processing capability comes in handy! What if there are many applications to process? Resume parsing is a valuable function that helps with applicant resume screening. This tool allows you to evaluate, extract, and store data from candidate resumes. Resume parsing allows you to quickly parse a huge number of resumes and filter out highly qualified applicants. The resume parser mapping feature allows you to standardize and align the parsed resume in your preferred format. Resume parsers can import fields and organize them instead of doing it yourself.
6. Unlimited Group
Make groupings based on job names and departments and add candidates to them. By creating an unlimited number of groups, you can easily manage the entire recruitment process. Give your category-based groups a title, a name, a description, and some members. In addition, the function enables the inclusion or import of candidates from a variety of sources, making assessment easier and faster. This function comes in handy when you're managing many job openings at once and need to keep track of everything. Recruiters can also gain a better understanding of current employees by detecting any gaps in their skill sets.
Applicant Tracking System
In recent years, ats software has made it easier for enterprises and firms to recruit. Recruiters and HR professionals no longer have to sift through a stack of resumes to determine whom to contact for an interview. The applicant tracking system is a program that automatically processes resumes. Before an interview, the machine picks out the few most likely candidates and lets the recruiter look at them one-on-one. An applicant tracking system is a software that automates a company's hiring and recruitment process. Its primary function is to gather and sort thousands of resumes, although it is not restricted to that. The technique will be especially useful for large firms that are hiring for numerous jobs at the same time and receive hundreds of resumes. Now that you have understood what an applicant tracker is, it is time you check out the advanced tool of all, RecruitHire by 500apps. This futuristic ats tracker not only makes your hiring process a breeze but also gives you access to 39 other prominent applications that you can use for free to run and grow your business successfully.
What Makes the Best Applicant Tracking System?
#1
Manage the whole hiring process from a single platform
#2
Create jobs, distribute openings on popular career portals and manage candidates
#3
Parse inbound emails to your career mailbox and add them as candidates automatically
#4
24/5 Support & 99.5% Uptime Guarantee
#5
Integrate with virtual interviewing tool, NinjaInterview to conduct uninterrupted, one-way, online interviews
#7
Add unlimited candidates and departments in bulk and sort them based on the stage
#8
Create automation rules to send emails and add notes based on the candidate stages
#9
Unbelievable pricing - the lowest you will ever find
#10
Everything your business needs - 50 apps, 24/5 support and 99.95% uptime
Join the SaaS Revolution
All-in-One Suite of 50 apps

Unbelievable pricing - ₹999/user

24/5 Chat, Phone and Email Support