10 Best ATS for Staffing Agency
An ATS for staffing agency is what you need to improve hiring and recruitment processes. Gone are the days when people used conventional paperwork hiring processes. Investing in an applicant tracker guarantees that you hire the best talent within a short time frame.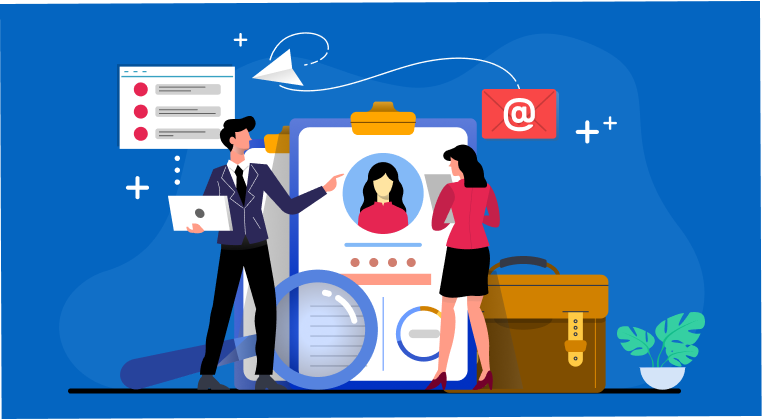 According to recently released statistics, 85% of staffing agencies think they must embrace digital transformation in order to stay competitive. However, sourcing is still the biggest difficulty for agencies, and only 39% of businesses have automated some aspect of their hiring process. What is the good news for staffing firms? They can prosper in the market and attract new customers with the appropriate software.
Deciding to invest in an applicant tracking system (ATS) can bring significant changes to your recruitment process as a staffing agency. Shifting from the traditional hiring process to modern, sophisticated solutions will indeed have a positive impact on how you attract and hire candidates. If you're new to using ATS for staffing agency, you might feel overwhelmed because there's so much to consider and many comparisons to make. There are plenty of applicant tracker vendors online, and you might find it challenging to know how to differentiate the right tools from the lot.
With the right guidance, you shouldn't find any trouble choosing a good applicant tracking solution, ats, that fits your business needs. This blog will list some of the top recommended ATS for staffing agency most businesses use. The list of the top solutions should give you an idea about what you should be looking for when choosing reliable ats software.
A Brief to ATS for Staffing Agency
For the benefit of corporate clients, recruiting and staffing businesses source, manage, and track candidates throughout the hiring process using ATS for staffing agency. Throughout the recruitment lifecycle, these solutions make interactions with applicants and corporate clients easier. Many popular ATS for staffing agency offers crucial functionalities such as pipeline management capabilities and applicant relationship management tools. Staffing agency recruiters use these tools to locate, communicate with, and assess applicants, and managers who oversee recruiters may keep tabs on the progress of their teams. In order to do pre-employment checks, manage onboarding, and conduct interviews with candidates, ATS for staffing agency may be used in conjunction with other HR-related solutions.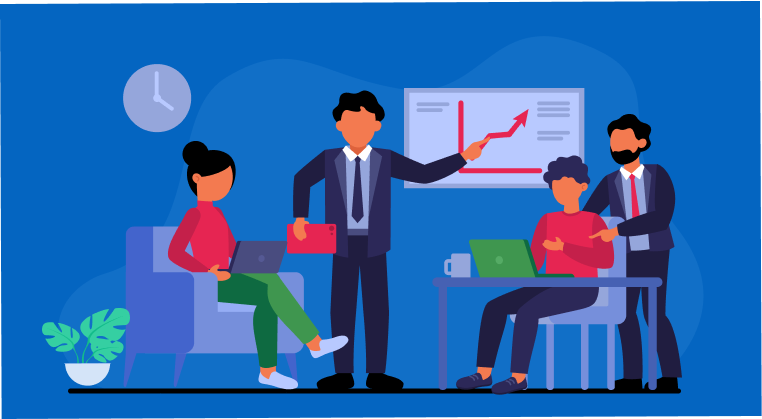 List of 10 Best ATS for Staffing Agency
Here is a well-researched list of the 10 best ATS for staffing agency:
RecruitHire
One of the main aspects of a reliable ATS for staffing agency is that it should help you hire the best talent. RecruitHire fits this description. It's a robust applicant tracking tool with handy features that will ensure you source and hire the most qualified individuals for the job. With a resume parser feature, the tool can sift through thousands of resumes in sections. RecruitHire can be integrated with third-party productivity and management apps. This makes it easy for users to work from a single dashboard, increasing efficiency and productivity. RecruitHire costs $14.99/month.
Features:
Candidate Tracking

Resume Parser

Workflow Management

Career Portal

Kanban Boards

Automation

Activity Tracking
BambooHR
BambooHR comes highly recommended for small and medium businesses as one of the top applicant tracking systems. This ATS for staffing agency allows teams to conveniently manage hiring and recruitment through their mobile app. Its interface is quite responsive and user-friendly. Users claim it's easy to navigate from one end to the other, making it a great applicant tracker for newbies. BambooHR also provides candidates with a simplified way of applying for job openings. This applicant tracking system software is somewhat expensive since it costs $99/month.
Features:
Centralized Employee Database

Time and Attendance Tracking

e-Signature

Resume Storage

Global Capabilities
Bullhorn
Like BambooHR, Bullhorn also provides a mobile-friendly platform that can be assessed from anywhere. This feature leads to increased collaboration among HR individuals, managers, and recruiters. Better hiring decisions can be made since the ATS for staffing agency allows users to add notes and share them on the platform. Bullhorn pricing varies depending on one's package.
Features:
Real-Time Records Updates

Easy Access

Tracking and Monitoring

Access to LinkedIn Records

Reporting and Analytics
JazzHR
JazzHR earns a spot on this list because it helps companies keep recruiting and hiring process organized. It comes with customizable workflows for every job opening a company has. This means that you can create and personalize the hiring process to suit your business needs. JazzHR ATS for staffing agency also allows for automation of most routinized tasks, which helps speed up processes and increases efficiency. This top online applicant tracking system is best used by organizations looking to streamline hiring and enhance communication among individuals involved in the hiring process.
Features:
Auto-Candidate Matching

Real-time activities

White Labeling

Scheduling

Candidate Evaluation

Job Posting
Freshteam
Freshteam is ranked among the best applicant tracking software online. It's suitable for all business sizes. The ATS for staffing agency freemium plan allows users to manage up to 50 candidates with three job postings. The premium tier plan has varying prices depending on the number of employees. More job postings cost about $1.20 for each employee.
Features:
Mobile App

Candidate Tracking

Different Inboxes for Incoming Applications

Automation

Reports

Free Trial
Zoho Recruit
Zoho Recruit is known to provide a strong security system, meaning it's perfect for companies handling confidential candidate data. With its powerful integrations, businesses can manage hiring and recruiting processes from the beginning to the end. This ATS for staffing agency offers robust features, including LinkedIn integration, candidate matching, a built-in website builder, and more.
Features:
Free trial

Good Chrome Extension

Advanced Security

Social Recruiting

Multiple Job Posting

Resume Management
Greenhouse
Greenhouse ATS for staffing agency is another reliable tool that helps companies streamline hiring and recruiting. Automating repetitive admin and HR tasks helps teams do more in less time. It also offers collaboration features, which help to improve the likelihood of hiring skilled individuals. A company can also use Greenhouse to source applicants from multiple channels, and it stores their data on a secure platform. However, the applicant tracking tool isn't transparent with its pricing.
Features:
Onboarding

Integrations

Enhanced Security

Intuitive Interface
Workable
Workable is the right tool for you if you're looking for an ATS for staffing agency that helps you create unique job posts on your career portal. It's relatively easier to manage hiring and recruitment using this tool. The tool has a suite of helpful features to automate daily HR and admin tasks. It can be integrated with LinkedIn and other third-party productivity tools. Perhaps the only issue you will find with Workable is its costly price tag of $129 per month.
Features:
Careers Page Builder

AI-powered Sourcing

Automated Self-Scheduling

e-Signatures

Self-Guided Onboarding

Job Postings to Over 200 Boards Worldwide
Recruiterflow
For staffing agencies and recruitment firms, Recruiterflow is the cutting-edge application tracking and CRM system. You can find candidates, interact with them, and work together with your team thanks to this ATS for staffing agency. It is simple to manage your operations with its bespoke pipelines and pipeline management tools. On employment boards, you can post jobs for free, obtain applications, and handle the applicants.
Features:
Automation

Career Site

Multiple Job Posting

Candidate Portal

Search Accuracy

Resume Parsing
iSmartRecruit
Every stage of the hiring process at a talent recruitment organization is made simpler by this ATS for staffing agency. Additionally, with a reasonable pricing structure, it streamlines all processes from locating passive applicants to onboarding workflows. AI-enabled technologies assist you in automating tasks and boosting team productivity. When you evaluate the return on your investment, the highly tailored nature of its user onboarding process makes a significant difference.
Features:
Team Collaboration

Self-Service Portals

Compliance and Reporting

AI and Automation

Recruiting CRM

Resume Management
Best ATS for Staffing Agency
As a staffing agency, your top priority is finding the best possible candidates for your clients. But with the ever-changing landscape of the job market, it can be difficult to keep up. This is where RecruitHire ATS for staffing agency, comes in.
RecruitHire is designed to provide tailor-made features for all kinds of recruitment needs including what staffing agencies need. This means that all of ats applicant tracking system features are geared towards making your job easier. For example, RecruitHire's "candidate tracking" feature lets you quickly find and shortlist candidates based on their skills, experience, and location. This is a huge time-saver, and it ensures that you're always finding the best possible candidates for each job.
RecruitHire ats system integrates with all the major job boards. This means that you can post your jobs to all the major sites with just a few clicks or use the dedicated bots to do that for you. And when candidates apply, their information will be automatically imported into RecruitHire.
Summing It Up
The modern-day world favors automation. Most staffing agencies are looking to leverage the power of technology and make the most of improved systems. Gone are the days when hiring used to be done manually. It's even mind-boggling to think about what needs to be done to find suitable candidates and take them through onboarding.
ATS for staffing agency has changed this since it helps automate and streamline recruiting. It leads to improved quality of hires and this can be done within a short period. Recruiters also have an easier time screening and evaluating candidates. The reports generated from applicant software can be used to make improvements and ensure the hiring process flows smoothly from start to finish.
To give you an easier time picking one recruiting software from the list of recommended platforms, you can bank on RecruitHire. It's a powerful tool developed by 500apps. You'll make a wise decision by investing in a platform trusted by more than 30,000 businesses. If you're looking for the best ATS for staffing agencies, look no further than RecruitHire. With its powerful features and affordable price, it's the perfect solution for your business. Sign up with the platform today and take your recruitment to the next level.
What Makes the Best Applicant Tracking System?
#1
Manage the whole hiring process from a single platform
#2
Create jobs, distribute openings on popular career portals and manage candidates
#3
Parse inbound emails to your career mailbox and add them as candidates automatically
#4
24/5 Support & 99.5% Uptime Guarantee
#5
Integrate with virtual interviewing tool, NinjaInterview to conduct uninterrupted, one-way, online interviews
#7
Add unlimited candidates and departments in bulk and sort them based on the stage
#8
Create automation rules to send emails and add notes based on the candidate stages
#9
Unbelievable pricing - the lowest you will ever find
#10
Everything your business needs - 50 apps, 24/5 support and 99.95% uptime
Join the SaaS Revolution
All-in-One Suite of 50 apps

Unbelievable pricing - ₹999/user

24/5 Chat, Phone and Email Support