ATS System Benefits: How Recruiting Teams Can Hire and Grow Top Talent?
If you are also looking for a way that would ensure that you always have the right people working for you, then this article will help you immensely. This article will help you understand how recruiting teams hire the best talent using the ATS system.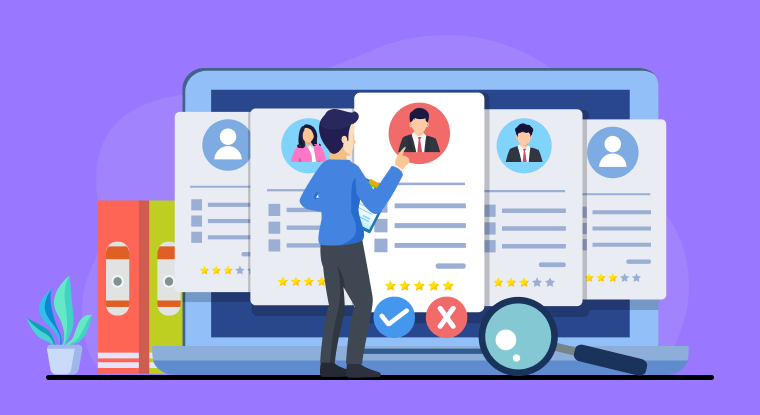 Wouldn't it just be wonderful if you could always have the best people working for you? Imagine how amazing it would be if all your employees were extremely skilled at what they do. It would make life so much easier for them and for you. This is exactly how most business owners think. They want employees that are good at what they do and make the job easier for the rest of the team. As you know, before hiring someone, your company must have the appeal for them to even apply for a job.
If your company is failing to attract anyone, then you can kiss your chances of good candidates goodbye. Before you worry more about what else your company could be missing, let us introduce to you, RecruitHire by 500apps, the best digital tool to help you attract and hire the best candidates for the jobs. The internet is flooded with companies and tools looking to make your job easier. But trust us, there is nothing quite a lie about this ats solution.
Most of them have good features and are different from each other but they are not cost-efficient. Imagine paying $100 for software that only does one thing. This is where RecruitHire is the clear winner because it offers a variety of features for the lowest prices. You might have a general idea of the features from what we have mentioned earlier. Let us then elaborate on how good it is and what makes it so good. Read further and you will learn why it is one of the best applicant software available on the internet.
What Are the Main Features of an ATS System?
ATS refers to an applicant tracking system. Almost every company in the world uses an ats tracker and ats system. They use them to ensure that the candidates that they are considering for the job are worth considering. The ats software helps a company trace the background, educational history, work experience, and authenticity of any candidate. It can give them a clear idea of who they are hiring and how it will pan out. However, most companies have designated workers that actively track such candidates. Some companies even take the help of third-party companies for this purpose.
Such application tracking systems can be found on the internet, but their software is not as advanced as RecruitHire. It has some of the most extraordinary features such as resume parsing, email integration, and smart bots. Hence, it not only focuses on checking the validity of the hires but also attracts the top talent in the first place.
The entire process of hiring can be very costly and time-consuming if done manually. However, this applicant tracking tool solves this problem like no other. Not only is it available on the internet, but it also doesn't require any technical skills for you to use. It is user-friendly and anyone with basic computer knowledge can use it efficiently. It saves you tons of time and ensures that the candidates you are looking for, are located.
ATS System Benefit: How Recruiting Teams Can Hire and Grow Top Talent?
In order to understand how an ATS system benefit the recruitment teams in hiring and growing talent,read on.
Attract Top Talent
It is beleived that recruiting teams attract more talent with ATS system. This ATS system is most used because it allows the companies to attract top talent from around the globe. It automates the process of generating leads and optimizes search. This search gives you an idea of where the most talented people are from, and which of those are looking for the job post you are opening. It makes your process way easier because you will not have to manually do anything. It will do all the work for you, all you need to do is punch in the command and the ats system will work its magic. It can immediately improve your hiring process by removing any ambiguities that previously existed.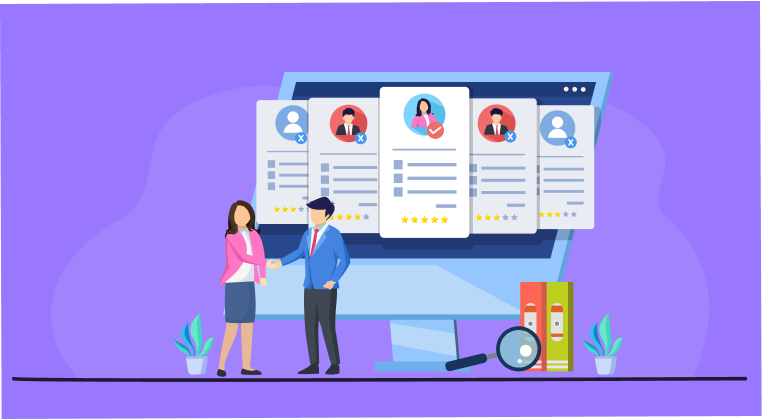 Help in Recruiting
Most ats systems are limited in their capabilities. That is not the case with RecuirtHire because it combines a multitude of features to provide the best services for you. It makes use of resume parsing and email integration to ensure that candidates that valid for the job get an equal chance. It also removes any possibility of fraud as the parser allows you to parse out any faulty resumes. This also saves time because you will not have to check every resume manually.
Manage Recruitment Easily
It will simply do your job for you. When it comes to managing recruitment, this ats system makes them even more productive by automating their tasks. When they have less burden to work on, they are able to produce more. This benefits the company as well as the worker. Time and resources are both being saved and this is a dream scenario for every business owner. Smart Bots also allow them to work in harmony and produce the best results with the lowest resources used. Overall, it is an exceptional deal for business owners and workers alike.
Conclusion
If your business still lacks a proper recruitment tool, or if you are looking to greatly improve on the previous system, then this is the time. Make use of RecruitHire offered by 500apps and watch your business improve within days. You will see added efficiency, more top candidates at your office's doorstep, and easy work for your previous employees. You can never go wrong with such an ATS system. So make sure you get it before your competitors do because they will not sit and wait around. Everyone is competitive in this market and if you start lacking, they will leave you in the dust. This s your chance to get an edge over all your competition and surprise them with success.
What Makes the Best Applicant Tracking System?
#1
Manage the whole hiring process from a single platform
#2
Create jobs, distribute openings on popular career portals and manage candidates
#3
Parse inbound emails to your career mailbox and add them as candidates automatically
#4
24/5 Support & 99.5% Uptime Guarantee
#5
Integrate with virtual interviewing tool, NinjaInterview to conduct uninterrupted, one-way, online interviews
#7
Add unlimited candidates and departments in bulk and sort them based on the stage
#8
Create automation rules to send emails and add notes based on the candidate stages
#9
Unbelievable pricing - the lowest you will ever find
#10
Everything your business needs - 50 apps, 24/5 support and 99.95% uptime
Join the SaaS Revolution
All-in-One Suite of 50 apps

Unbelievable pricing - ₹999/user

24/5 Chat, Phone and Email Support