How Is Your Applicant Tracking System Holding You Back?
The global job market holds tons of exciting opportunities today. But if you're using the wrong tools, you'll be unable to tap into this resource. In this article, learn how your current applicant tracking system may be preventing you from getting the talent you need.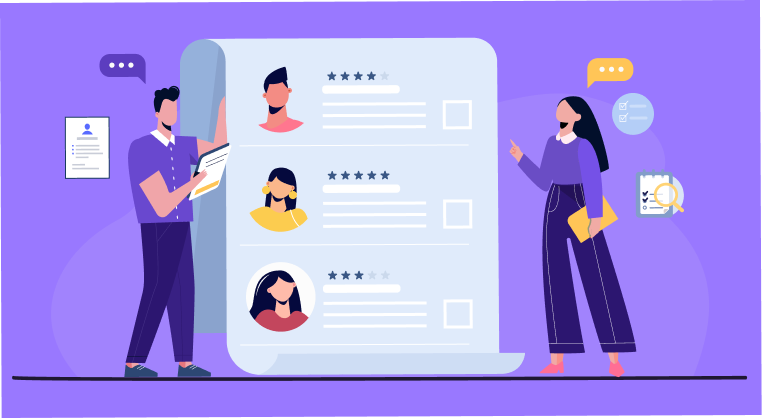 Today, recruiting has become more competitive than ever. Businesses are becoming more connected to the best candidates. With the rapidness of the Internet, companies can source top talent from anywhere across the globe. According to the latest statistics, the best candidates get snapped up from the market in as little as ten days. So how do you position yourself to get the best candidates in this corporate race?
One of the crucial steps for this is having an applicant tracking system that mirrors your needs and helps you put your best foot forward. And Applicant Tracking System software is already doing this for many companies worldwide. With 94% of companies reporting improvements in their hiring from using an ATS, there's proof that ATS software can work wonders for your company.
The benefits of applicant tracking tool range from faster hiring to lower costs and improved quality of hire. But despite these benefits, an ATS is not simply a plug-and-play solution. Here's why: each ATS software is different from the other, and each one offers features that make it more suitable for a specific demographic of companies. So if you're currently using an ATS software without the results you want, it may just be that your ATS software is holding you back. And you may ask, 'How's this possible?' We'll look at how in this article.
How is Your Applicant Tracking System Holding You Back?
Your applicant tracking system should be your friend and not work against you. However, if certain standards are not met, it might frustrate candidates and cause them to stop halfway or, worse, skip your application portal from the outset. Here are a few of the ways your current applicant tracking system may be holding you back:
Redundant Application Steps
Does your current applicant tracking system require candidates to fill forms multiple times with the same information when this can be done once and save time? This can be a turnoff, as candidates generally want to apply to numerous companies. If your application steps seem too repetitive, it gives your firm a poor image.
Candidates may feel that if you're not attentive enough to your application process, then quality processes may be of low priority at the company. To figure out the number of redundant steps in your ATS, you can have a few staff attempt to apply a system test. Count the number of basic info that must be repeated, and note them carefully. They may be the reason why your application form bounced so many times.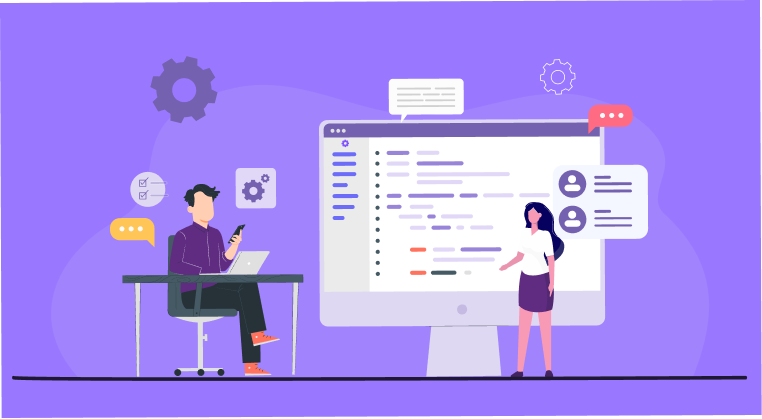 Multiple Account Creation
Applying for jobs is not the most fun process, so candidates want to be done with it as fast as possible. Creating multiple accounts increases the burden and makes it even more complex. No one wants to remember numerous passwords that may not even be useful in the future. At the most, accounts to be created should be limited to one. This reduces frustration and makes applicants more likely to complete the application process.
Able to separate the best candidates from the pile of applications with the best applicant tracking systems. Otherwise, you risk losing hours of valuable time sifting through unpromising prospects. If your applicant tracking system requires you to sort through each application manually, it's probably time to make changes.
Prolonged Application Process
How long does it take for the average applicant to apply your current applicant tracking system workflow? The longer it takes, the more likely it is for applicants to postpone it or, worse, abandon the application entirely. Candidates are looking for a quick and seamless experience. If your ATS is unable to provide this, they may be discouraged. Recent research by AppCast showed that candidates are 36.5 times more likely to abandon an application that takes more than 15 minutes to complete. So, analyze your current application system for speed. It's a crucial aspect of the process.
Inability to Directly Improve the Workflow
Many applicant tracking systems can parse the applications to figure out the best. However, this is only the first step in the hiring process. If the applicant tracking system still requires you to manually create and send emails, schedule video conferences, and other steps from other apps, then it may be hindering you from maximizing a top-notch ats software.
A great ats tracker, such as RecruitHire by 500apps, streamlines the entire recruitment process from start to finish. From sharing the job posting on sites like Glassdoor and LinkedIn to resume tracking and workflow management, a great applicant tracking system optimizes the entire process, providing greater efficiency and consistent results.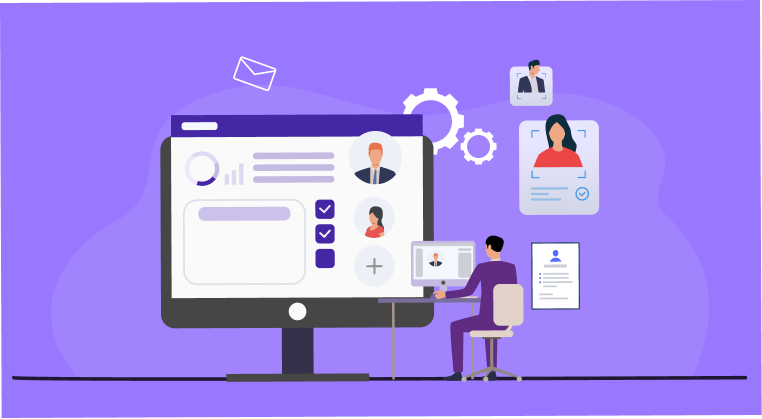 What are the Most Common Problems With Applicant Tracking Systems?
Some of the commonly reported problems with applicant tracking systems include:
According to research by HR.com, 16% of respondents surveyed about the use of applicant tracking systems said they felt their ATS software was complicated. Another 16% said it was difficult to use, and therefore they did not fancy it. To maximize your ATS software, you should ensure it caters to the target market. That's one pitfall that, when avoided, boosts application rates.
More and more people are using their mobile phones to apply for jobs today. However, most application systems still require web-based applications. Using an applicant tracking software that supports mobile applications opens your business to a broader stream of applications.
Lack of Features and Integrations
According to a report by HR.com, a lack of crucial features was the most common problem with applicant tracking systems. About 40% of respondents said that their current ATS was insufficient and needed more capabilities. With a software solution that incorporates features to optimize the hiring process like RecruitHire, you can harness the latest technology to create a seamless hiring experience.
Conclusion
Recruiting a candidate can be challenging, especially without the right tools. But with great solutions that harness data-driven technologies to fish out the best candidates, you can optimize your hiring process.
What Makes the Best Applicant Tracking System?
#1
Manage the whole hiring process from a single platform
#2
Create jobs, distribute openings on popular career portals and manage candidates
#3
Parse inbound emails to your career mailbox and add them as candidates automatically
#4
24/5 Support & 99.5% Uptime Guarantee
#5
Integrate with virtual interviewing tool, NinjaInterview to conduct uninterrupted, one-way, online interviews
#7
Add unlimited candidates and departments in bulk and sort them based on the stage
#8
Create automation rules to send emails and add notes based on the candidate stages
#9
Unbelievable pricing - the lowest you will ever find
#10
Everything your business needs - 50 apps, 24/5 support and 99.95% uptime
Join the SaaS Revolution
All-in-One Suite of 50 apps

Unbelievable pricing - ₹999/user

24/5 Chat, Phone and Email Support