8 Tips To Use Applicant Tracking Systems To Make Talent Acquisition Effortless
The applicant tracking system automates and centralises all recruitment activities, ensuring that the workflow remains efficient.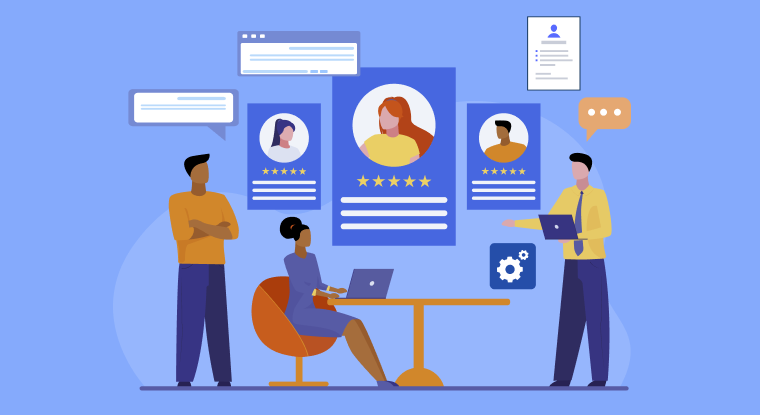 Talent acquisition has been a challenging task for all companies; The Human Resource team has always got to be creative with the hiring techniques. During the 1950s and 1960s, paper resumes were the only option available for applicants when submitting their resumes; they had to be sorted out manually by recruiters who then conducted interviews for the applicants over the phone or physically before deciding to hire someone. This is a labor-intense process; it was tedious and time-consuming. As a result, there is a need to adopt the right strategies to attract the right talents, even with great job descriptions and great career opportunities.
What Is An Applicant Tracking System (ATS)?
The applicant tracking software also known as the ATS specializes in the automation of recruiting processes. It is usually an internet-based application that allows recruiters to post jobs openings, manage resumes, and screen candidates that are needed for the company or organization. You can use ATS like RecruitHire to automate your recruitment process.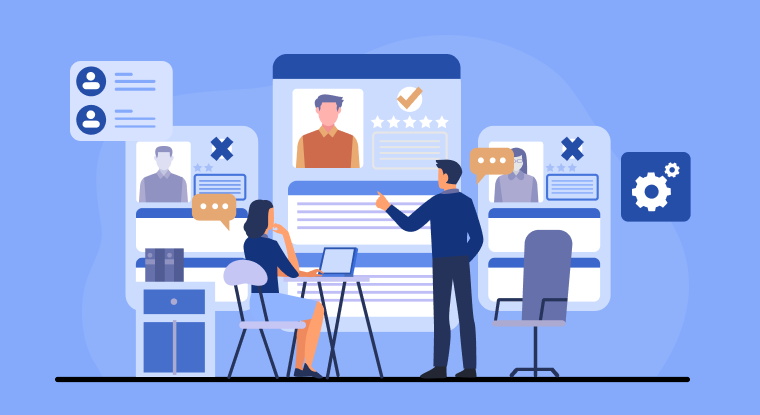 The applicant tracking system streamlines and centralizes all recruitment activities and ensures workflow stays efficient. In addition, they conveniently store all candidates' data and easily track candidates' progress from beginning to end.
Below are some best practices that can help you make good use of the application in the most effective ways to hire excellent and talented people for the company successfully
Define Your Acquisition Goals
Before setting up the Applicant Tracking System, defining your organization's recruitment plan is crucial. The strategies that have been laid out must point out to knowing the type of candidates needed, the talent or skills required, the vacant position and what suits it the best, the improvement the company looks forward to, and how to accommodate the candidates' professional growth in the organization. The ATS can help achieve these goals through its automation.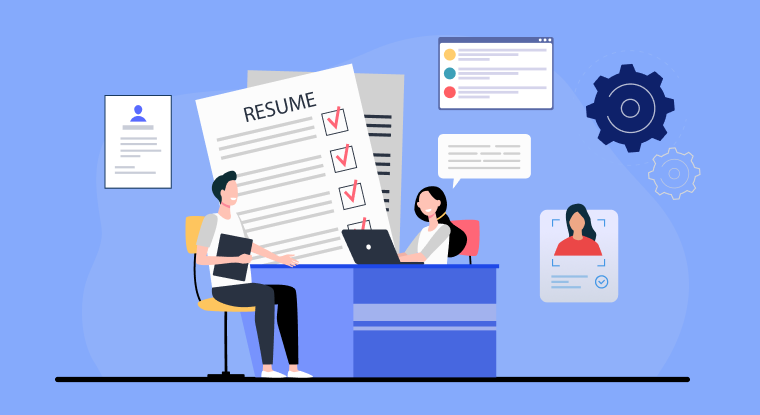 1. Understand the System
The Applicant Tracking System is designed to be safe and easy to use for the complex Talent acquisition process. It is a powerful combination of tools that helps in filtering out candidates. Its database comes with some set of rules and procedures that need to be adhered to by the recruiter to get its full work capacity. For example, locating the candidates' resumes can be difficult if recruiters don't know where to search for them. Before applying for jobs, candidates must send their through the Applicant Tracking System; else, their resume may never reach the recruiters' desk or get noticed at all.
2. Reaching Out to Passive Candidates
The applicant tracking software is trusted to make scouts for passive candidates without so much stress. The Applicant Tracking Systems can assist in finding passive candidates; it creates an opportunity to find candidates who are less likely to be scouted by other recruiters. In addition, this serves as a way to show uniqueness from other recruiters. To achieve this, you will need to configure the ats system to track resumes from the website and through the job boards. This allows all recruiters to search your database for passive candidates for their company. An employee who can handle this process would ensure that all active candidates are not overlooked by having them included in the Applicant Tracking Systems.
3. Applying Analytics to Applicant Tracking System (ATS)
Companies and organizations are constantly finding ways to process candidates' applications efficiently. Applying analytics to the ats software can streamline the hiring process and effectively manage candidates' flow. Using the customer technique can be a good way to improve their hiring process. If applicants are treated as customers, the hiring process will improve significantly and the candidate's experience. Applicant Tracking Systems doesn't require a change of hiring system, there are various methods available, and it is up to organizations to pick the best one for them.
4. Using an Applicant Tracking System to Find Trends
Applicant Tracking System has proven to be of great use to finding trends and ways to apply them to recruitment processes. Examples of trends that can be tracked include;
The Troubleshoot Hiring Trends: An organization can experience some troubles filling open positions; the Applicant Tracking System makes it easy to look at the job description, the skills required, or the position responsibilities. Whereas the Applicant Tracking System finds the trend behind the applicants who applied for the job and why they were denied. This helps shape better and higher descriptions and makes sure the right candidates and skills are targeted.
Identifying Applicants Attitudes and Behaviors: The Applicant Tracking System provides detailed insights into times an applicant has applied for a job and the time frame. Tracking applicants' behaviors help businesses and organizations identify the candidates applying for the jobs; it also helps the organizations see improvements, such as the applicants' experience or a timely interview. This would help increase the chances of candidates and hiring rates.
5. Automating Hiring Process with an Applicant Tracking System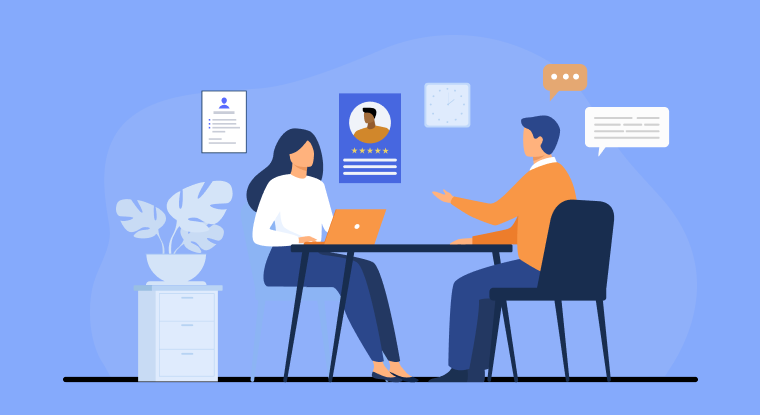 Automation of the hiring process using the applicant software reduces the stress of the recruiters and hiring personnel while they search for qualified employees for their companies. An Applicant Tracking System manages the hiring procedures from start to finish with its automation tools to take care of repetitive tasks such as emailing the candidates, reviewing resumes, and scheduling interviews. The Applicant Tracking System improves the hiring scheme by saving time and stress over recruiting process. Jobs descriptions are regularly updated, posting multiple job boards is energy-sapping and time-consuming, so the Applicant Tracking System helps run the company's managing projects.
6. Tracking Candidate Activity in Real-Time
Tracking candidate activity in real-time with an applicant tracking system is essential in the hiring process; it is a critical task and also the new feature of the applicant tracking system. The ability to track applicants' activities allows the company to know who is applying for the job and which applicants move forward through the search processes.
Tracking applicants' activities manually by searching through the database is difficult time-consuming. It can give errors, but the applicant tracking system makes it easy to run through the list of applicants, the stage in their hiring process, and their contact information. It saves recruiters from being outdated and going through manual stress.
7. Using Mobile Applications During the Hiring Process
The use of mobile applications with an Applicant tracking system is easier for businesses. The job and field apps are applications that work well with the Applicant tracking system. They include surveys, forms, videos, and assessments for applicants. Field apps are mainly used for actual interviews and time spent on-site with an applicant.
The best way mobile applications integrate with the Applicant tracking system is to allow applicants to fill out the job application form the same way it would be done on a personal computer. This saves time by skipping the usual manual process of entering information each time an applicant fills out an application. An advantage is that it allows more applicants to complete their applications easily, which doesn't require long write-ups and unnecessary.
Make your entire recruitment process a breeze by using RecruitHire, an advanced ATS system with profound features and tools. Moreover, you can also access the all-in-one suite, 500apps, which has 39 crucial applications including RecruitHire that can essentially grow your business like a Fortune 500.
What Makes the Best Applicant Tracking System?
#1
Accelerate your hiring process
#2
Track key parameters and Candidate Flow
#3
All-in-one business suite
#4
24/5 Support and 99.5% Uptime Guarantee
#5
Expand your talent pool
#6
ATS that parses your resume right away
#7
Automatically receive qualified talent
#8
Fix the hiring process to avoid ambiguity.
#9
Create custom hiring workflows
#10
One click to add jobs to sourcing channels
Join the SaaS Revolution
All-in-One Suite of 37 apps

Unbelievable pricing - ₹999/user

24/5 Chat, Phone and Email Support