Applicant Tracking Tool: Expectations Vs. Reality
Managing applicant tracking system: Expectations vs. Reality. Discover how to use recruiting software more efficiently with our tips.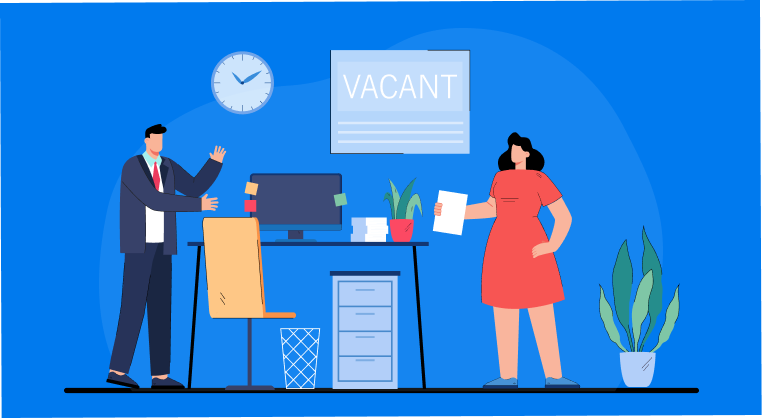 You might be thinking that the main obstacle to landing a job interview is the recruiter's judgment. Well, this might not be true, and it simply means that you're not seeing the big picture. Today, most companies filter resumes using applicant tracking tools before someone scans through these resumes … if they find the time.
Before you use any applicant tracking system, it's worth taking the time to understand how this tool functions and how it can help your business. Let's take a look.
What An Applicant Tracking Tool Is?
An applicant tracking tool is a tool that helps your businesses during the recruitment and hiring process. Employers and recruiters use an ATS to track candidates when recruiting and hiring them. The right software helps businesses with multiple functions that would have been difficult to perform manually.
Businesses are unique, and this means that they have varying needs. However, the fact remains that for businesses to thrive, they must attract the best talent pool. The onboarding or the hiring process is usually challenging for most businesses since there's so much to handle. This is where an applicant tracking tool comes in to help. It allows companies to find, hire, and maintain top talent.
An Applicant tracking tool can help your business achieve the following:
1. Source and Entice Qualified Candidates
One of the main perks of an applicant tracking tool is that it allows any business to connect with some of the best job seekers in the market. It connects companies to a rich source of talent. When using an applicant tracking tool, it's easy to target specific candidates your company is looking for. Ideal applicant tracking tool uses machine learning and artificial intelligence (AI) to create a good profile of potential candidates, assess their skills, and even predict their success factors. By doing this, the business maximizes every hiring opportunity.
2. Better Candidate Management
Managing potential candidates from the initial contact is difficult. There's a lot that needs to be done to ensure the candidates move from one phase to the next one. Usually, companies miss out on hiring the best candidates because of the tedious process. An applicant tracking tool transforms the entire experience by automating the hiring process.
3. Remain Competitive
Arguably, the only way to stay in the game is to outperform other players in the market. Most businesses are already using applicant tracking tool. So, if you're not using one, you might be missing out on an opportunity to remain competitive.
4. Where to Get One
With these and many more benefits coming your way, you might be interested in knowing where you can get a reliable ATS.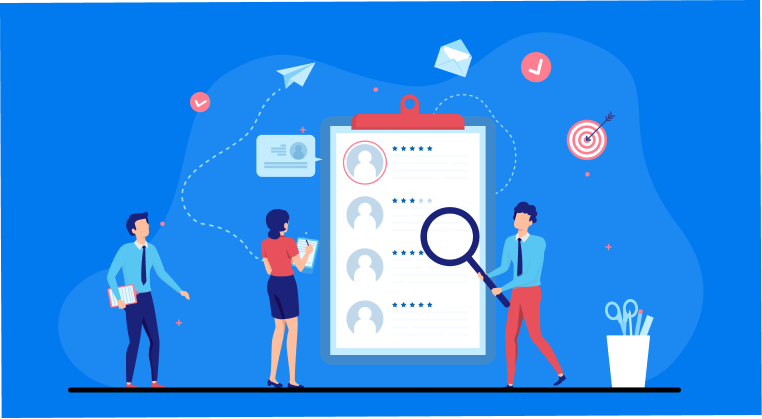 RecruitHire Software
RecruitHire is a product of 500apps. It's one of the best applicant tracking tool solutions in the market today. RecruitHire is an all-in-one solution that simplifies the hiring and recruitment process in ways you never thought possible.
You've probably done some research on the best features that you should look for in an applicant tracking tool. Well, guess what? RecruitHire comes with a suite of features that will interest you, including:
Interview schedulers
Onboarding tools
Social sharing
Job distribution
Receiving and sorting applications
Resume storage
Collaboration tools
Powerful automation and so much more
Clearly, there is nothing you will be missing in RecruitHire software. The best part is that you can start using the tool for just $14.99.
Now that you know what an applicant tracking tool is, it's necessary to look at the common expectations that people have when using this software. Thereafter, we will look at the reality of things and how the software actually functions. By doing this, you're better placed to know how best to maximize the perks of an applicant tracking tool.
Expectations
You will change your HR processes
One of the main concerns that come to mind when thinking of using an applicant tracking tool solution for the first time is whether you will change the entire HR process. Newbies tend to think that using the applicant tracking tool means that they will have to abandon some of the manual activities they initially focused on. For instance, you might assume that you won't have to interview candidates because you will have narrowed down your search to a few of the best or most qualified in the market.
All ATS are the same
Another huge misconception about applicant tracking tools is the thought that all software solutions are the same. Since applicant tracking tool solutions are meant to help with the hiring and recruiting process, you may assume that the software solutions are more or less the same. But this is not the case, as you will find out below.
ATS dehumanizes the hiring process
Well, it's understandable to conclude that an applicant tracking tool will dehumanize the hiring process. After all, you will be relying on technology for most processes. As previously noted, applicant tracking tool uses machine learning and AI, which could mean that the human element in human resources could easily get lost. Despite having this notion in mind, you should consider the positive aspects of using machine learning and AI. There is so much that is fine-tuned, thanks to the power of technology.
ATS automatically rejects resumes
So, the applicant tracking tool solution will reject resumes? Wrong! Contrary to what you might think, the applicant tracking tools don't reject resumes. Human input is used here, and people in the HR department reject resumes.
ATS isn't suitable for small businesses
Since you might be running a small business, it could cross your mind that you don't need to automate the hiring process. You may assume that using an applicant tracking tool isn't as important because there is not so much that you need to handle. But the reality might surprise you.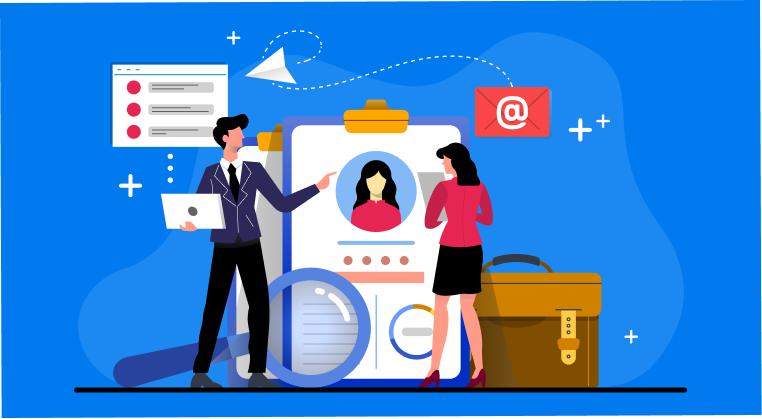 Reality
Knowing what you expect from these systems is important as it ensures you know whether you're using the software as required or not. So, let's iron out the concerns outlined above.
For starters, you won't change all your HR processes. A reliable applicant tracking tool solution can work seamlessly with your conventional HR activities. The only change you will experience is that the HR processes won't be manual. They will be digitized, which is a good thing as you will reduce the length of time you need to complete certain activities and minimize errors.
So, are all applicant tracking tools the same? This isn't true. ATS solutions are different. Each software is designed to meet different needs. This means that you need to invest your time in knowing what you want before looking for an applicant tracking tool. It's worth mentioning that ATS programs vary in functionality and complexity. You may customize the tool to ensure it serves you. However, there are some noticeable similarities, especially when it comes to common features of ATS solutions.
The misconception that an applicant tracking tool will dehumanize the hiring process should also be addressed. An Applicant tracking tool isn't designed to cut out or eliminate human input in the hiring process. On the contrary, it's meant to streamline workflows. It should integrate perfectly with your conventional manual workflows. So, ATS doesn't lead to a cold hiring process. Instead, it simplifies the process by ensuring that some activities are done faster and in an unbiased manner.
You now know that an applicant tracking tool doesn't reject resumes. This is a process that is done by humans. Don't fall for the misconception that most resumes don't make it to be reviewed by humans. Often, recruiters spend time reviewing resumes depending on their set filters. Some filters will only limit the resumes that the recruiters get to review, which doesn't mean that other resumes have been rejected. In fact, some are stored in the organizations' database for future reference in case they might need people with specific skills in the future.
Another thing is that applicant tracking tool solutions aren't just suitable for large companies. Of course, it might be logical to think that only large companies require a strong system to help with the hiring process. But surprisingly, even small companies can and should use an ATS. Small companies can scale their processes using applicant tracking tools and grow with them. The only thing that small businesses should focus on is finding cost-effective solutions that still deliver. A good solution like RecruitHire offers friendly pricing options that you should consider.
Conclusion
Convinced yet? If you're thinking of investing in an applicant tracking tool, it's important to get some of the myths out of the way. More importantly, you should know what to expect from any software that you choose to use. Doing your research can help a lot in ironing out some of the concerns you have in mind. At the end of the day, you want to make smart choices based on facts, not myths. So, it's always a good idea to draw a line between your expectations and the reality of things. It gives you a clear path to follow in the decision-making process.
What Makes the Best Applicant Tracking System?
#1
Manage the whole hiring process from a single platform
#2
Create jobs, distribute openings on popular career portals and manage candidates
#3
Parse inbound emails to your career mailbox and add them as candidates automatically
#4
24/5 Support & 99.5% Uptime Guarantee
#5
Integrate with virtual interviewing tool, NinjaInterview to conduct uninterrupted, one-way, online interviews
#7
Add unlimited candidates and departments in bulk and sort them based on the stage
#8
Create automation rules to send emails and add notes based on the candidate stages
#9
Unbelievable pricing - the lowest you will ever find
#10
Everything your business needs - 50 apps, 24/5 support and 99.95% uptime
Join the SaaS Revolution
All-in-One Suite of 50 apps

Unbelievable pricing - ₹999/user

24/5 Chat, Phone and Email Support