Brief History Of Applicant Tracking Tool
When it comes to the hiring and recruiting process, an applicant tracker is essentially a small part of the big picture. It is critical to ensure that the software you select can be integrated with other necessary tools.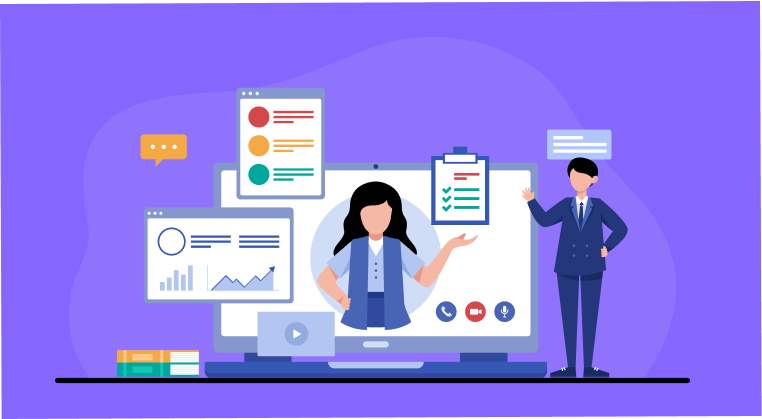 An applicant tracking system (ATS) refers to a tool that is used to manage the hiring and recruitment process electronically. It's software that recruiters use to automate most activities during the recruiting and hiring process. This tool enables businesses to handle hundreds or thousands of candidates interested in applying for open job positions.
While businesses differ, they largely depend on attracting, hiring, and retaining the top talented individuals in the industry. After all, human capital is an essential resource in any organization. The use of an applicant tracking system can't be overlooked as it helps with most HR activities. Other reasons to invest in an ATS include:
Increase candidate management
Remain competitive
Improve efficiency and lower costs
Optimize onboarding process
Efficiency in the hiring process
Quick transitioning from candidate to an employee
When Applicant Tracking Tools Were Introduced
If you are thinking of investing in an applicant tracking tool, you might be interested in knowing when these tools were introduced. For startup companies, you might think that the applicant tracking tool was recently introduced, especially now that there is a major buzz around this topic.
Surprisingly, applicant tracking tool was introduced back in the 90s. During this time, the first versions of the software were quite basic compared to the powerful tools we have today. Thanks to advances in technology, applicant tracking tools are robust and can automate most HR tasks. The introduction of the applicant tracking tools symbolized a transition as companies strived for a unique way of handling the recruitment process. At the time, the applicant tracking tool performed basic functions like tracking the number of candidates and organizing their information.
Since then, technology in the HR field has transitioned, and the recruitment process also improved. In the early 2000s, with increased internet use and the turn toward a socialized world, online apps took center stage as people and businesses looking for conveniences. People wanted to do more things in less time. The internet allowed them to try out different applications for varying functions. Businesses did the same thing, and they wanted to use the internet to their advantage when finding and hiring new employees. The changing business environment contributed to the rapid changes in the development of applicant tracking tools. New features were introduced every day to solve specific HR challenges as technology aimed to automate most processes.
All About Web 2.0
You've probably heard of web 2.0. Essentially, web 2.0 technology refers to internet apps that allow individuals to collaborate and share opportunities. With web 2.0, applications can be shared over the social web. The general idea behind web 2.0 is that it features more user-generated content compared to its predecessor, web 1.0.
Put simply, web 2.0 features internet applications that have transformed the digital space. There are numerous benefits of web 2.0 as it has created a digital environment where users can easily collaborate. Indeed, the development of technology has made it possible to advance the recruitment process. Most applications have been introduced to help in automating most HR tasks. The introduction of social networks has created an opportunity for recruiters to collaborate with other hiring agencies in finding the best candidates for open job positions. LinkedIn, Facebook, Twitter, and so on have helped companies source for talented candidates to fill vacancies.
Today, many HR recruiters have built their recruitment process around popular social networking platforms. This move has been influenced by the fact that most universities and colleges advise their students on using social media to market their skills. Social networks have created a platform where candidates and employers can create groups and share any open jobs in the market. The aspect of sharing such crucial information guarantees that employers find talented people with ease. At the same time, it's easier for candidates to find job opportunities without knocking from one door to the other searching for jobs.
What's more, using these social networks has created a scenario where there are specific channels that can target certain audiences. For instance, most employers prefer posting their job openings on LinkedIn because the platform is more professional or career-based than Twitter and Facebook.
Web 2.0 has brought a significant transformation in the recruitment process as more companies value the importance of social networks. These platforms effectively disseminate information, and this stands as one of the main reasons why HR professionals prefer using them. HR can use social media for employee engagement, recruitment, retention, monitoring, and evaluation.
HR has made good use of social media, not just to recruit candidates but also to engage in brand building. Most companies use social networks to enhance their image. Sharing engaging content that meets the needs of their target market is one way of building a good brand image.
Basically, web 2.0 contributed to the big transformations that we continue to witness in applicant tracking tools. The advent of online applications made it possible for recruiters and candidates to collaborate in a way that benefits them both.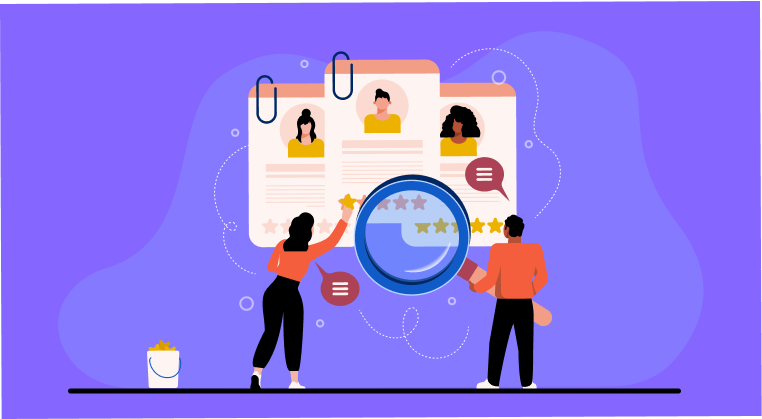 Applicant Tracking Tools in 2022
Being in the industry, we understand how overwhelming it is to find the best applicant tracking software of your choice. Things have changed, and there are tons of ATS tools available over the internet today. Technological innovations have made it possible to automate most HR tasks.
Some of the things that an applicant software can do today include:
Posting to different job boards – an applicant tracking tool can post any job vacancies to multiple job boards at once. This makes it easier to spread the message out there that your company is looking for candidates to apply for the existing vacancies.
Scheduling – the tool can also schedule calls, and video and in-person interviews.

Communicating – the software is also a platform where users can communicate with candidates. Employers can keep the candidates informed about their progress.

Collaboration – teams using the software can work together within the same platform. They can share ideas and exchange information that would help in hiring the best candidates.

Employer branding – some tools allow you to brand your career portal.
Recruiting reports – you can use the recruiting reports to gauge your company's hiring effectiveness. From this information, you can improve where necessary.
Common Features
It's evident that there is so much you can do with an applicant tracking tool. You can attract the right talent pool by ensuring your message gets to as many candidates as possible. This is where the idea of posting to multiple job boards comes in. The best applicant tracking tool should provide this feature, and it should be easy for you to publish the job vacancies all over.
Apart from the feature above, there are other vital features you should look for in an applicant tracking tool. Here's a brief overview of these features: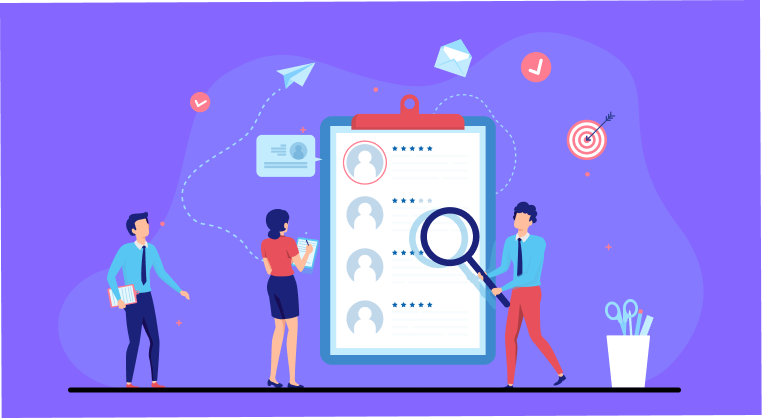 1. Customizable career portal
The first impression is key to winning over candidates. You want to portray a good image of your company to ensure that you attract skilled or talented individuals. An ideal applicant tracking tool should allow you to customize your career portal. This helps to promote your brand in a way that appeals to many.
2. Simple application process
The last thing applicants need is to feel like they need to learn how to use your application or rather how to apply for the jobs. The application process should be simple and straightforward. Candidates should find it easy to submit their application documents without a hassle. It doesn't matter whether they are applying from LinkedIn or from your career portal; the process should provide a good user experience. This is the only way you can be sure many qualified people will apply for the job.
3. Collaboration tools
Internal parties should be able to access candidate information at the touch of a button. Collaboration features should allow your hiring team to work together toward a common goal. Similarly, they should be able to make calls and share files within the applicant tracking tool.
4. Integrations
The applicant tracker is basically a small part of the big picture when it comes to the hiring and recruiting process. It's important to ensure that the software of your choice can be integrated with other essential tools. For instance, you should be able to integrate the software with CRM solutions and other productivity tools. This creates an easier time when using the applicant tracking tool to manage HR activities and other vital tasks.
5. Analytics and dashboards
The best applicant tracking tool is always the one that is simple to use. The same case applies to analytics and dashboards. The reports generated from the software should be uncomplicated. Dashboards should be well labeled to ensure you navigate easily from one end to the other.
Which To Use
RecruitHire RecruitHire is the leading applicant tracking tool in the market today. It comes with a host of features that guarantee you don't go through too much trouble to find your ideal candidate. RecruitHire allows for easy integration with other productivity tools, which means you get maximum convenience when using it. Other crucial features that it offers include:
Job management
Resume parsing
Unlimited groups
Career portal
Activity tracking
Kanban boards
Visual workflows
Conclusion
Applicant tracking tool is the way to go if you are serious about revamping your HR. Technology has changed how businesses attract, hire, and retain employees. Arguably, this is the direction you should be taking to remain competitive in the industry.
What Makes the Best Applicant Tracking System?
#1
Manage the whole hiring process from a single platform
#2
Create jobs, distribute openings on popular career portals and manage candidates
#3
Parse inbound emails to your career mailbox and add them as candidates automatically
#4
24/5 Support & 99.5% Uptime Guarantee
#5
Integrate with virtual interviewing tool, NinjaInterview to conduct uninterrupted, one-way, online interviews
#7
Add unlimited candidates and departments in bulk and sort them based on the stage
#8
Create automation rules to send emails and add notes based on the candidate stages
#9
Unbelievable pricing - the lowest you will ever find
#10
Everything your business needs - 50 apps, 24/5 support and 99.95% uptime
Join the SaaS Revolution
All-in-One Suite of 50 apps

Unbelievable pricing - ₹999/user

24/5 Chat, Phone and Email Support