8 Major Features to Look for in an Applicant Tracking System
Over 98% of the world's most famous Fortune 500 companies use an Applicant Tracking System (ATS) in their recruitment procedure. That is how widespread and common the technology is. They've been around for a few years now. However, applicant monitoring systems have historically been more employer-focused, resulting in negative candidate experiences.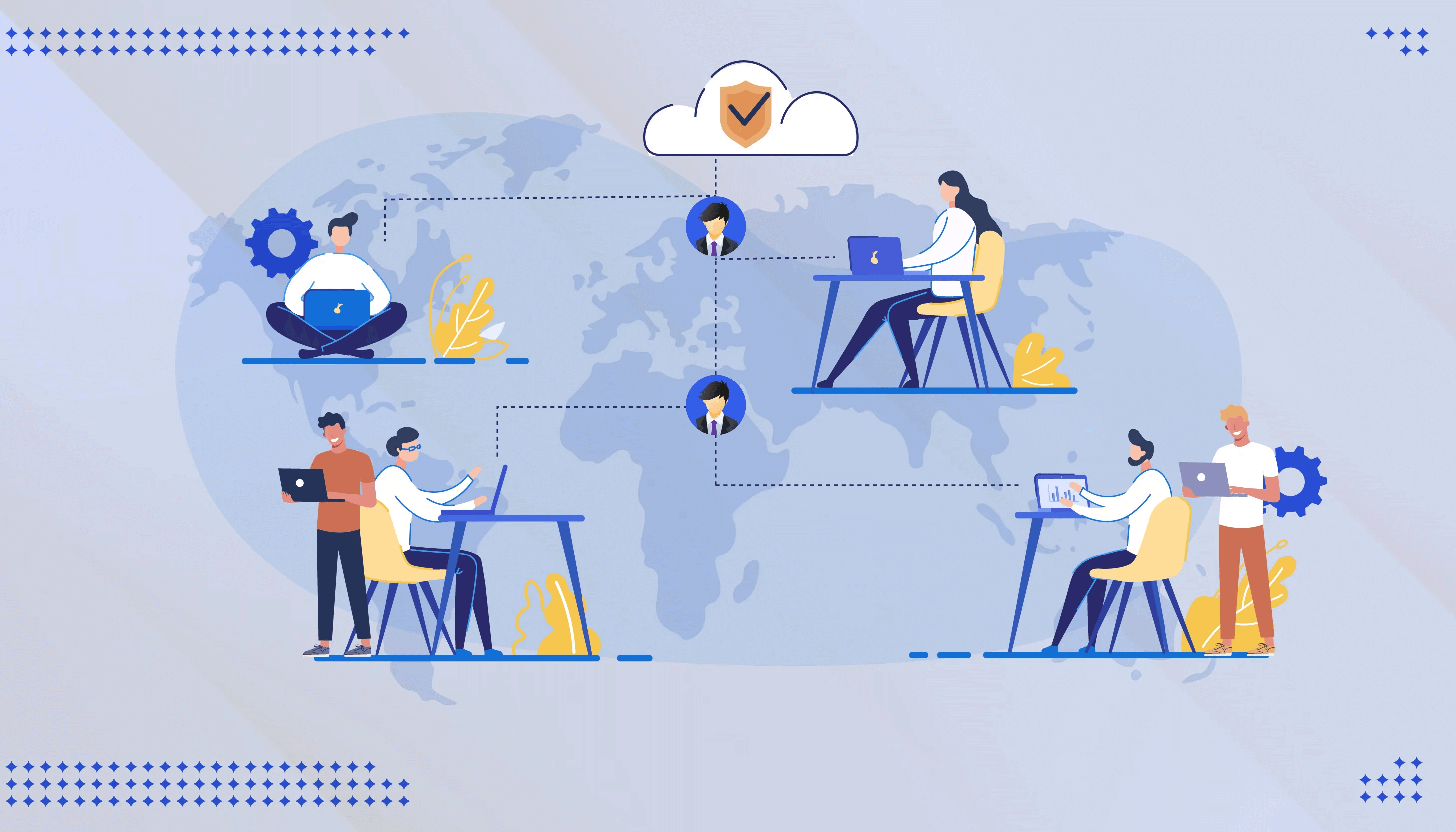 More than 98% of the world-famous Fortune 500 organizations use an Applicant Tracking System (ATS) for their recruitment process. That's how popular and mainstream the technology is. They have been around for the past few years. However, applicant tracking systems have typically been more employer-focused, leaving bad experiences on the candidate end.
Fortunately, times have changed now, and most of the next-generation AT solutions developed these days are designed to provide enriched experiences for both the employer and the candidate. Many of them come with thoughtfully created interfaces and automation capabilities that help all stakeholders in talent acquisition.
Kanban boards, candidate tracking, job management, automation, resume parsing, unlimited groups, workflow management, career portal, visual workflows, activity tracking, and real-time notifications all help to elevate the job recruitment experience. A reliable applicant tracking system is needed when a company wants to fill job positions faster and more efficiently. The following eight features are among the most important to look for in an applicant tracking system to manage the recruitment process better.
Major Features of an Applicant Tracking System
ATSs allow recruiters to track the progress of their recruitment process, including the number of applications received and ATSs allow recruiters to track the progress of their recruitment process, including the number of applications received and the status of each applicant. Here are the major features of an applicant tracking system.
1. Kanban Boards
Kanban Boards are one of the most intuitive features of the applicant tracking system. It allows the recruiter to visualize the recruitment process in Kanban view. A Kanban board typically includes columns.
In the ATS software case, these columns are named as applied, shortlisted, applicant assessment, interview, on-hold, offer, and hired. You can add candidates into these columns based on their recruitment stages, i.e., applied, shortlisted, employed, etc.
Instead of editing again and again, you can drag and drop the candidate cards from one column to another. You can use Kanban boards to quickly navigate various stages of the recruitment process and fill job positions efficiently.
2. Candidate Tracker
The candidate tracking feature allows you to track each candidate's hiring pipeline stage. You can trace the candidates throughout the recruitment process with the real-time applicant tracking system. The system will enable you to monitor the multi-level screening stages of the applicants. After clicking on the candidate's name, you can inspect the candidate's details with ATS software. Details such as skills, educational qualifications, years of experience, past companies, salary expectations, resume, and other attachments can help shortlist candidates easily. Candidate tracking streamlines and makes the recruiting process easier for hiring managers. It also helps schedule the interviews, stores specific standout details that you saw in the candidate, and manages everything in one interface.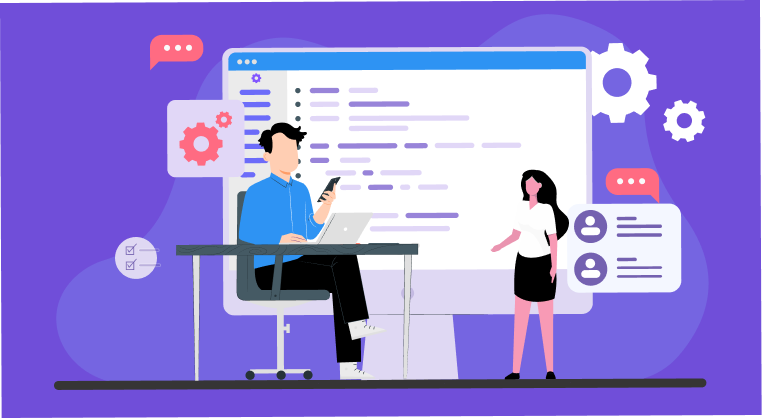 3. Job Management
The job management feature allows recruiters to handle job positions in one place. With this feature at your disposal, you can enjoy a seamless recruitment process by creating and posting jobs, adding candidates, and filling them up in no time. Once you post your job openings and distribute them across multiple job boards, you can use analytics to track your applications easily. It will help you make further adjustments to your job distribution strategy and maximize effectiveness. Apart from creating job postings, you can also add candidates by filling out crucial details, including name, email address, contact number, and total experience on the job boards.
4. Automation
Automation is essential to configure actions at every stage of the recruitment process. With automation, you can face all the scenarios included in the hiring process. The feature allows you to create automated workflows based on triggers, such as when a new candidate is added, a new job is completed, or a change stage. So, every time an event or trigger happens, you will be instantly notified. The automated flows outline the steps of the whole recruitment process. Additionally, due to automation in place, the resumes in the database are managed based on the required filters. It reduces the grunt work for the recruiters, saves time, and helps them channel an efficient recruiting flow.
5. Resume Parsing
After receiving applications and resumes from the candidates, you must analyze the best ones to develop a shortlist. That's when ATS software's robust resume parsing feature will help! But, it might create some problems when the applications are in bulk? Resume parsing is a powerful feature that allows for filtering applicant resumes. With this feature, you can analyze, extract and store the resume data of candidates. With resume parsing, you can parse bulk resumes and filter out highly qualified applicants in no time. You can use resume parser mapping to standardize and align the parsed resume in the structure of your choice. Also, instead of manually segregating resumes, let the resume parser import fields and structure the resumes.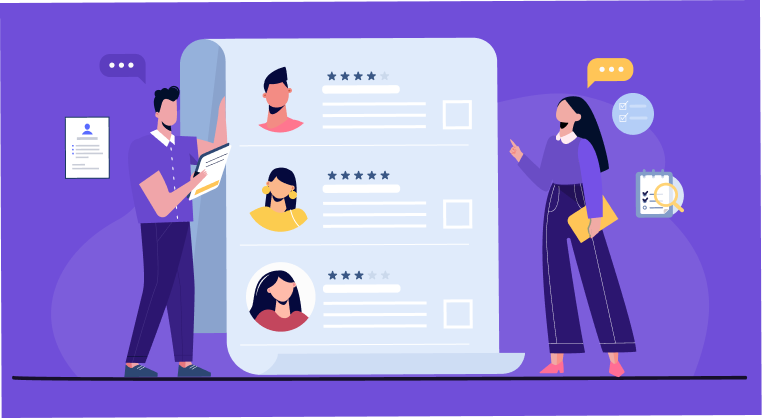 6. Unlimited Groups
Create groups and add candidates based on job positions and departments. You can create an unlimited number of groups and efficiently manage the entire recruitment process. Add group titles, names, descriptions, and members to develop category-based groups. Also, the feature allows adding or importing candidates from different sources for easier and quicker assessment. The feature is very helpful in managing numerous job openings simultaneously and keeping everything in account. It is also beneficial for the recruiters to find out more about the existing by identifying any gap in their skill set.
7. Workflow Management
With this feature, you can create and optimize automated flows to manage the hiring process. These flows help run the recruitment process in the background the way you want. When automated workflows are active, you can send automated notifications for events such as shortlisted candidates, interview updates, rejections, offer letters, etc., to the applicants. The feature also allows the custom addition of pipeline stages for future reference. Ultimately, the workflow management feature will enable you to create and optimize paths for completing any recruitment process. As all the tasks are monitored, better results are achieved.
8. Career Portal
Active job seekers and recruiters can engage with each other using the career portal. The job openings are present in the career portal offered by the ATS software. Typically, it is a self-service provided to the applicants by the recruiters. Applicants can easily view and apply to the job openings via career pages. To represent the job openings in the best manner, you need to ensure that your ATS platform has the option of customizing your career page.
The Bottom Line
Today, applicant tracking systems have become an inevitable part of hiring processes across companies all over the globe. To keep up with the competition, by all means, you need to adopt an applicant tracking system so that you can hire talent efficiently. Keeping an eye on the above eight features when selecting the best applicant tracking system for your company will help you get the most out of the software.
What Makes the Best Applicant Tracking System?
#1
Manage the whole hiring process from a single platform
#2
Create jobs, distribute openings on popular career portals and manage candidates
#3
Parse inbound emails to your career mailbox and add them as candidates automatically
#4
24/5 Support & 99.5% Uptime Guarantee
#5
Integrate with virtual interviewing tool, NinjaInterview to conduct uninterrupted, one-way, online interviews
#7
Add unlimited candidates and departments in bulk and sort them based on the stage
#8
Create automation rules to send emails and add notes based on the candidate stages
#9
Unbelievable pricing - the lowest you will ever find
#10
Everything your business needs - 50 apps, 24/5 support and 99.95% uptime
Join the SaaS Revolution
All-in-One Suite of 50 apps

Unbelievable pricing - ₹999/user

24/5 Chat, Phone and Email Support