How to Select ATS CRM Software for Your Recruitment?
An ATS CRM software, the combination of a candidate relationship management platform and an applicant tracking system (ATS), can help you forge closer ties with candidates and increase workplace diversity.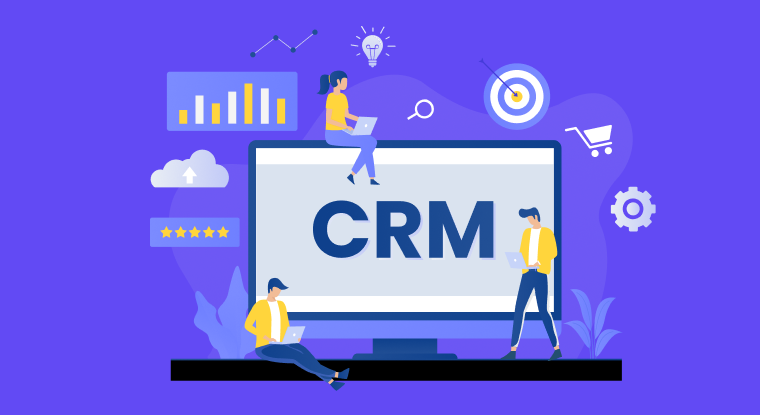 In order to handle the entire recruiting process, hiring managers and recruiters can establish and maintain relationships with potential job prospects using ATS CRM software. A recruitment CRM (Candidate Relationship Management) works similarly to a CRM (Customer Relationship Management) system as it considers applicants like customers. It makes a significant effort to persuade them through a customized candidate experience.
Leading employees realize that cultivating positive relationships with prospects is more crucial than ever given the growing market competitiveness. However, using spreadsheets, paper, or pens is no longer an option. An ats CRM software can assist with preparing a better approach to draw in and keep top personnel.
For instance, if the HR managers come across a fantastic prospect who might not be ideal for the present job opening, they can still stay in touch with that individual. They can approach the prospect when a position that better suits them becomes available.
Purpose of an ATS CRM Software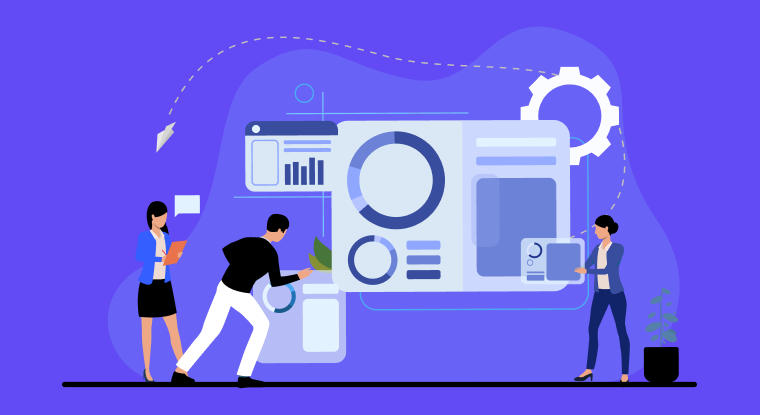 The ATS CRM Software is a pre-apply capability and recruitment marketing tool that sits just above the applicant tracking software to assist organizations in attracting and developing future talent. Here are a few such use scenarios:
Candidate Engagement
The same CRM software that marketers use to maintain client connections throughout the buying cycle may also be used by recruiters to cultivate candidate relationships.
Emails and SMS job alerts keep applicants informed and interested. Additionally, pre-set nurture flows and automation let recruiters keep a good relationship with top talent wherever they are.
Some businesses even employ chatbots to assist job seekers in finding the information they desire or respond to inquiries about wage ranges or job criteria.
Dynamic Hiring
Talent teams frequently consider social media advertising and contacting prospects one at a time when they consider proactive recruitment. However, proactive hiring should never include a hasty search. More importantly, it's about guiding and warming up interested candidates.
A more sustainable talent pipeline can be created and maintained with the use of proactive talent recruitment. (It also frees up more time for talent teams to spend on high-value tasks that enhance the candidate experience.) AI-powered ATS CRM software enables businesses to create and quickly amend job listings as well as promote their employer brand and employee value proposition (EVP) through specialized landing pages.
The ATS CRM software makes sure that passive candidates are prepared to engage when the relevant role becomes available once their interest and information (from a variety of sources) have been collected. This is how it's done when hiring for positions that are difficult to fill.
Analytics
Choosing content and sourcing strategies is no longer limited to gut instincts for recruiters. The activity and interaction data of job seekers are recorded and used to create detailed applicant profiles through sophisticated candidate relationship management or ATS CRM software. Some CRMs even provide insightful recommendations that emphasize the most effective sourcing channels, individuals that most closely match the requirements of the position, and undiscovered potential as they go.
Recruiters can even employ internal mobility and alumni rehire methods to build their talent bench strength when they have a 360-degree picture of the talent stream. Organizations can cut their sourcing costs by thousands of dollars by using this kind of data.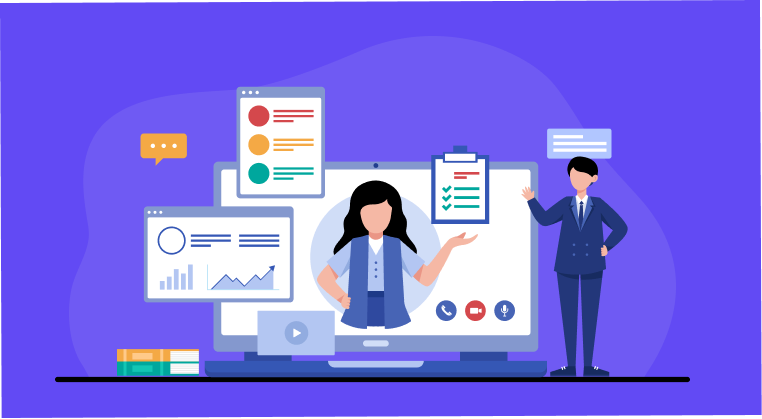 ATS VS CRM
Any contemporary recruitment function needs both of these solutions. Recruiters can gather and organize information from job applications using applicant tracking software, which also gives them information on where prospects stand in the recruiting process. It oversees job postings, resume processing, interview scheduling, and onboarding once candidates have been hired. Between all of that, it keeps track of candidates as they advance through your hiring funnel. In other words, it's crucial for any talent acquisition team—which is all of them—to have a central location where they can store and access information about every applicant who has applied and is currently going through the recruiting process.
However, traditional ATS solutions have some limitations, which is where CRMs come into play. For starters, they do not provide you with anything you learn about applicants; only data that candidates have entered themselves. They don't allow you to follow replies or attendance to events (those who are obviously interested in you but haven't applied) so you may gradually build more passive relationships. They also don't provide you with visibility into whether potential candidates are active or engaged. Your applicant tracking tool won't help you either if you have difficult-to-fill positions—like leadership positions or diversity hires—for which you aren't exactly receiving a flood of applications. Your team needs an ATS CRM software that will enable proactive outreach so they can create a pipeline of qualified passive candidates so you are not caught off guard when the next position becomes available.
To assist recruiters in forging closer ties with potential prospects, candidate relationship management was developed. A CRM is utilized as a proactive building block for the contact between the company and the candidate if the top online applicant tracking system is used reactively to respond to applicants' applications. The CRM-plus-ATS or ATS CRM software gives you a comprehensive picture of your whole funnel, from reach-out to offer-out, thanks to a robust integration.
How To Select an ATS CRM Software: Ideal Features to Look For
You will need to spend months tailoring a generic recruitment CRM software to fit your company's procedures. Therefore, having an ATS CRM software specifically designed for staffing is the most crucial component. It definitely offers advantages if your system includes fully integrated CRM and ats features. Without having to often transfer between multiple systems, your sales team and recruiters may access and share information between the two platforms.
Look for the following features in order to select the right ATS CRM Software:
Career Website
The corporate website's career page aids in building brand recognition within the sector and fosters candidate trust. Candidates that are interested in a position are more likely to move forward and submit an application through the career portal found on the organization's official website. Applications received via your ATS CRM software career website are valued and considered more highly for your recruiting needs.
Candidates can access your job vacancies and apply for specific roles on your website with the integration of a fully managed and advanced feature-rich career area by ATS CRM software such as RecruitHire. Such applications are gathered by ats software so that you won't miss out on potential candidates for your open positions. All of this may be done without a separate server or technical expertise.
Automation
Your hiring teams shouldn't be entering data manually or notifying the CRM of their actions. They ought to be concentrating on the things they do best, such as cultivating relationships and achieving hiring goals. The recruitment team should be able to use automation to increase success with the help of an ATS CRM software. An efficient ATS CRM software such as RecruitHire allows you to quickly build and automate almost all hiring activities. You can easily plan outgoing communications, reach out to candidates, update data, and automatically send alerts from your fingertips.
Posting Jobs
Due to the progress of the job market, you must always be one step ahead in the competition if you want to hire the greatest person for your company. To help you find the greatest candidates for your vacant positions, it is crucial to find ATS CRM software such as RecruitHire, the best job posting solution with special features.
With the click of a button, you can swiftly publish the post-ready version of the job specification to all the main third-party platforms and your own career pages by fully automating the parsing of the job specification. Additionally, the right ATS CRM software will be able to post to your Facebook, Twitter, and LinkedIn accounts.
Finally, it needs to send Google for Jobs postings that have been optimized for SEO. Getting the SEO properly is essential to filling your open position with the best candidates because Google for Jobs frequently provides the first results when a candidate looks for a certain post.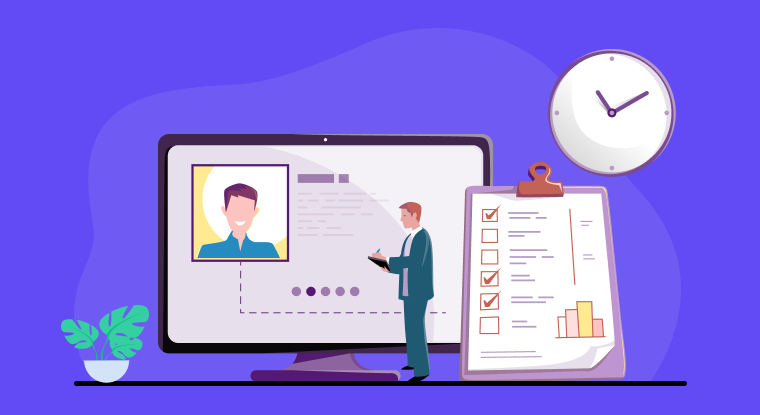 Workflow Customization
Each employment firm has particular requirements of its own. Consequently, your company won't benefit from an ats recruitment strategy that is one size fits all.
Instead, seek an ATS CRM software tool that allows you to customize the workflow so you can include all the stages your team will use to manage applicants, jobs, clients, and other documents and procedures. You can build your own hiring phases, starting with the initial applicant search and extending through the interview process, offer to make, and onboarding. You can include several interviews, testing, reference checks, and other things using a procedure that is configurable.
If a candidate is scheduled for an interview or has been eliminated from the pool of applicants, your staff should be able to tell at a quick glance. Your team will be able to keep track of the status of each applicant or job with the use of a simple, visual dashboard of ATS CRM software. It streamlines the process for everyone involved—your team, clients, and candidates.
Tracking Applicant
The greatest apps will improve your performance and speed up the hiring process. These applications are preferred by savvy recruiters because their conversion ratio allows them to effectively fill job opportunities.
RecruitHire enables the hiring team to gather the most qualified applications from a variety of sources, including job sites, career websites, email applications, aggregators, and referral applications. For more information, recruiters can consult the applications that best match the advertised job positions.
To save time, RecruitHire allows you to conveniently handle all applications in one location. Additionally, you may keep track of applications according to their schedules and status.
Wrapping Up
Every interaction with talent, from screening to onboarding, offers a chance to establish a rapport and form a connection—even at the very top of the funnel before potential customers even apply. At that point in the game, by forging greater connections, you'll receive both active and passive talent for potential future jobs, expanding your talent pool. More applicants will eventually enter your applicant tracker system (ATS) if you use a CRM to develop those pre-application contacts.
You don't have to look around much for the applicant tracking system that is well-integrated with CRM. RecruitHire by 500apps is the best ATS CRM software that helps you streamline your hiring process better than ever before. It also gives you access to 50+ applications to meet your end-to-end business requirements.
What Makes the Best Applicant Tracking System?
#1
Manage the whole hiring process from a single platform
#2
Create jobs, distribute openings on popular career portals and manage candidates
#3
Parse inbound emails to your career mailbox and add them as candidates automatically
#4
24/5 Support & 99.5% Uptime Guarantee
#5
Integrate with virtual interviewing tool, NinjaInterview to conduct uninterrupted, one-way, online interviews
#7
Add unlimited candidates and departments in bulk and sort them based on the stage
#8
Create automation rules to send emails and add notes based on the candidate stages
#9
Unbelievable pricing - the lowest you will ever find
#10
Everything your business needs - 50 apps, 24/5 support and 99.95% uptime
Join the SaaS Revolution
All-in-One Suite of 50 apps

Unbelievable pricing - ₹999/user

24/5 Chat, Phone and Email Support