A Definitive Guide to a Recruitment Applicant Tracking System
Various businesses use different techniques to ensure that they get the possible recruits. If you are an owner of such a business, you are in the perfect place. This blog will detail how to implement an applicant tracking system for recruiting and hiring and who should operate it. You can use these tips to improve the production of your business exponentially.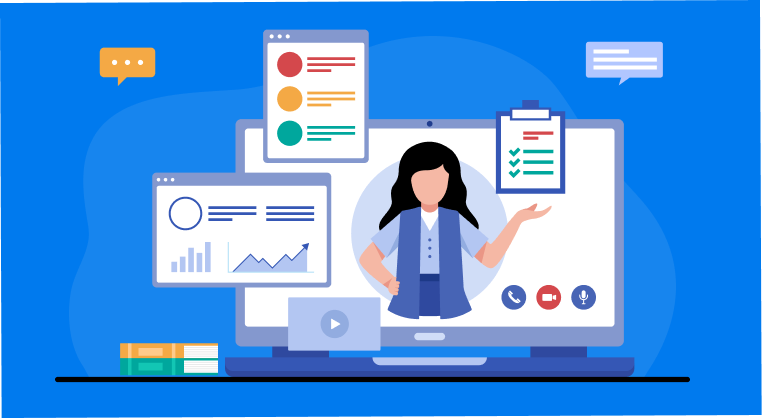 Most business owners already know this and are successfully using an applicant tracking system to improve their hiring and recruiting process. However, for those of you who do not know, this is one of the most relevant systems that you can incorporate into your business. An ATS is basically a system that tracks the applicants, meaning their work experience, educational history, and the authenticity of all their claims It allows the hirers to keep an eye out for any fraudulent attempts from the candidate and hire top-notch talent.
Now that you have an idea of what an ats software is, you might want to implement it into your system. That is the only reasonable step because the days of manual labor are long gone. Nowadays, all successful businesses rely on automated software such as RecruitHire by 500apps. It is an applicant tracker that immediately improves and automates the hiring process for companies. This helps the owners save a lot of time and divert it to other tasks that need attention. Contrary to common misconception, AI can perform better than humans if given the proper commands.
Now you might be wondering that issuing commands is the job of a specialist. Well, not anymore. With this software, even the most basic employees without any extra technical skills can operate it. They don't have to get into coding or programming to make it work. It has a user-friendly interface and dashboard which allows workers to easily operate it. Let us get into the details of how to implement an applicant tracking software and who should do it.
Who Should Implement an Applicant Tracking System?
The answer to this question is simpler than you would expect. All types of businesses should implement the application tracking system because it has no downfall. It gives you reasons upon reasons to use it while presenting no problems whatsoever. What are the common types of businesses nowadays? Fortune 500 companies, decade-old successful businesses, some medium-level businesses, and some start-ups. Each and every one of the aforementioned categories of business should have an applicant tracking system in place. The famous Fortune 500 companies already have extraordinary applicant tracking system in place and others should learn from them.
Large and medium-level businesses have come so far, and if they want to sustain their profits in this competitive market, they must adapt to it. Implementing an applicant tracking system like RecruitHire will prove better than you can ever imagine. With the use of this ats tracker, businesses can focus their attention on other essential tasks as it will save them a lot of time. Not just the hiring process, but the hiring quality will immensely improve as well. We all know that better recruits bring better production so there is no point in wasting any more time.
Small businesses or startups can consider this a godsend because it will revolutionize all the business processes. The key to running a successful business is that it is automated. With this ats software. You can automate the entire hiring process and kiss manual labor goodbye. It will allow you to have fewer employees and generate higher profits.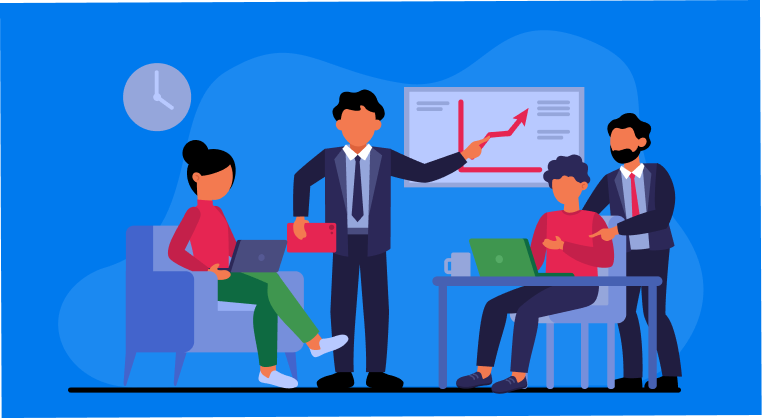 Implementing an Applicant Tracking System
Manually designed applicant tracking systems are hard to implement as they require careful incorporation into the business processes. RecruitHire, on the other hand, fits seamlessly into your business processes as all you need to do is integrate it with the other business processes. There is no need for any specialists to use it so anyone can handle it.
You won't be needing extra workers to manage this ats system. You can implement it into your system with as little as a single click. There is no long extensive process for it, you just need to purchase the subscription from 500apps and start using it instantly. It will automatically adjust to most of your processes and you can start hiring with it without wasting any time.
How Can an Applicant Tracking System Help a Company?
Applicant tracking systems can help companies in a plethora of ways. They can make the hiring process easier and more effective with less effort. The need for employees is also reduced and the ease of use allows anyone to use it. Companies can benefit from RecruitHire because it not only improves the hiring process, it also optimizes the employer brand. Branding is one of the most important parts of any successful business. It is mandatory for scaling and expansion purposes. If people know your brand, your products will sell faster than usual.
Beyond the branding and hiring process, applicant tracking systems ensure that the top talent in the world can find your company. It optimizes job applications and brings them to the attention of skilled candidates. Once hired, it gives these candidates a huge chance to improve their skills and be more productive. In short, it maximizes the potential of these recruits and enables them to seamlessly fit into the system. What else could a company even ask for?
Conclusion
As of now, you must have determined how to implement an applicant tracking system into your business operations for recruiting and hiring. It can improve the state of your business even if you think you are at max productivity. It can revolutionize the way your company operates and have the best of everything in it. The best system, the best employees, and the best production. All of these are vital for any business, and with the help of RecruitHire from 500apps, you can witness it for yourself. So be quick and act fast before your competitors discover it and leave you in the dust.
What Makes the Best Applicant Tracking System?
#1
Manage the whole hiring process from a single platform
#2
Create jobs, distribute openings on popular career portals and manage candidates
#3
Parse inbound emails to your career mailbox and add them as candidates automatically
#4
24/5 Support & 99.5% Uptime Guarantee
#5
Integrate with virtual interviewing tool, NinjaInterview to conduct uninterrupted, one-way, online interviews
#7
Add unlimited candidates and departments in bulk and sort them based on the stage
#8
Create automation rules to send emails and add notes based on the candidate stages
#9
Unbelievable pricing - the lowest you will ever find
#10
Everything your business needs - 50 apps, 24/5 support and 99.95% uptime
Join the SaaS Revolution
All-in-One Suite of 50 apps

Unbelievable pricing - ₹999/user

24/5 Chat, Phone and Email Support