Learn How ATS Software's Hiring Practices Can Save You Time and Money
In today's job market, recruiting and hiring the right people for your company is essential to success. That's why more and more companies are turning to Applicant Tracking Systems to streamline their recruitment process. ATS software automates the recruitment process, from posting job listings to tracking applications to scheduling interviews.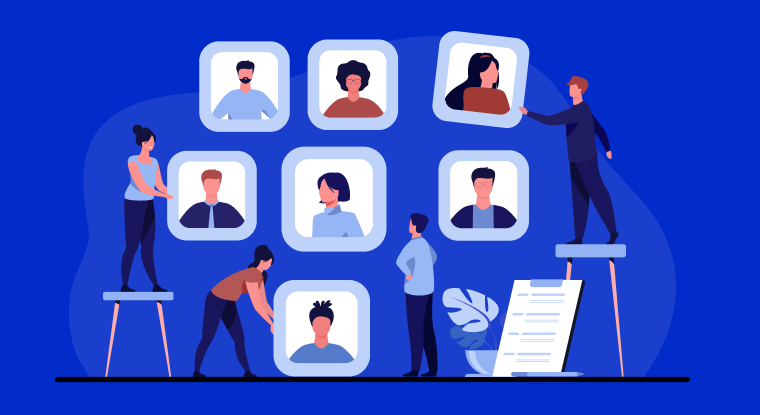 Recruitment is a fundamental duty of the human resource department. The cumbersome task involves creating a recruitment process, receiving applications, sorting through them, testing, and selecting the most suitable candidates – which can take days and even weeks.
Manual recruitment practices take time, energy, and money. Not to mention the risk of missing a candidate's application or losing to a close competitor. One way to avoid this is to adopt good hiring practices using ATS software.
An applicant tracking system is a tool or software program designed to automate, streamline, and improve a company's hiring process. The system offers various solutions that help source, test, and select the best candidates to overcome manual hiring challenges. Not only this, but it allows HR professionals to simplify the entire recruitment process.
How to Know if You Need ATS software for Your Company?
Ask yourself, how much time and talent am I wasting with manual recruitment tasks?
A responsible recruiter will source, screen, coordinate, interview, compile information, and perform every other duty that aids a hiring decision.
To put it in perspective, this is what it looks like in no particular order:
Posting on multiple platforms – checking for applications – reconciling emails – scheduling interviews – creating talent pipelines - shifting through excel sheets – synthesizing and uploading profiles. The list can go on depending on the company and specific recruitment function.
Recruiters can't afford to lose great talent and waste time. If any of these applies to you, then you need ATS software in your company:
You spend too much time on multiple recruitment tools

You spend too much time posting jobs

You don't spend enough time strategically sourcing talents

You unintentionally overlook candidates who have already applied

You lose motivation and energy after sorting through applicants the entire day
An applicant tracking system like recruithire allows you to create and handle job openings from a single portal. You can also track various hiring pipeline stages, automate the process, extract and store resume data, and track candidates in Kanban view. More importantly, you can create customized visual workflows, categorize candidates into groups, and create career portals to serve applicants effectively.
ATS and hiring, what is an ATS, how does an ATS work, how does it save time
ATS software solutions bring together end-user experiences that benefit employers and improve candidate experiences. It focuses on the candidate and employer user experiences. The ats software will:
Aid communication within recruiting and hiring teams

Provide relevant information in a single place to prevent task duplication

Provide centralized information of all workflows

Generate actionable reports to plan improvement.
An ats software uses automated intelligence to find the best and most qualified candidates for an open position. A job posting will attract thousands of candidates, most with inadequate qualifications. As a result, you will have to weed out unqualified candidates manually.
The best applicant tracking system will allow people to apply for a position without creating an account. It also provides more reach based on skills and experience. As a result, companies can benefit from a large pool of applicants.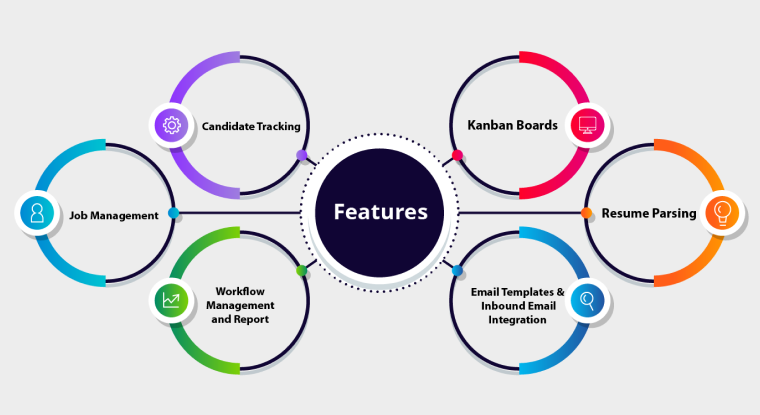 How it works
ATS automates many of the administrative tasks associated with recruitment, including posting job openings, reviewing applications, and tracking candidates.
When you track a candidate's hiring pipeline stage, you will hire the best candidates for your company. You can search all applications received based on features like experience, job type, skills, title, and shortlist candidates for interviews. Not only this, but you can inspect each candidate's details and add notes when you click on their name.
The best way to create a seamless recruitment process is to use job management software to create and post jobs. You can create multiple job openings, fill them quickly, and use custom career pages to easily help candidates apply for listed job postings. With a few clicks, you can create multiple job openings to reflect all the details you want to add.
Workflow Management and Report
You can create and optimize your firm's recruitment process workflows and let it run in the background. Customizing your workflow includes the flexibility to create triggers and check pipeline stages. The ats softwarewill send automated notifications to applicants for events like interview updates, offer letters or rejection.
Email Templates and Inbound Email Integration
You can use an ats software to create customized emails for receiving creative email alerts in text or HTML formats. You can also send recruitment updates with the emails, and applicants can fill their information in forms embedded in the emails. You can include your email signature to include your name or brand if you need to. Thanks to inbound email integration, you will receive emails from your candidates whenever someone applies to your job post. You can also respond to those emails directly and manage all workforce messages from a centralized mail service dashboard.
Filter out highly qualified applicants quickly with an ats software. Unlike manual extraction, you can analyze, extract, and store all resume data of highly-skilled candidates. You can also use the parser map to align and standardize the parsed resume in a structure and spend less time and energy manually separating resumes.
A Kanban board allows you to track and view recruitment through all the stages and aids navigation. After selecting a candidate, you can simply drag and drop the profile onto the next stage. Conversely, you only need to tap on the dislike button to disqualify an applicant. Not only this, but you can create visual workflows for the recruitment process. The workflow will aid the exchange of information and resource allocation to fill job openings quickly.
An ats software allows you to split entire recruitment processes into groups so that you can manage applicants with ease. You can create groups based on departments or positions and customize them with attractive icons to make the interface catchy and manageable.
How it saves time
Reduces the time spent on individual job postings on multiple job boards
Allows automatic resume screening and parsing
Provides a standardized application scoring
Provides structures email and interview templates
Auto-schedule interview
Sends automatic alerts and notifications to candidates
It helps to cultivate a talent pipeline in advance to reduce the time spent on sourcing
It provides a unique branding for the business career page.
The ats software is integrated with job boards, HR systems, pre-employment testing tools, and candidate sourcing platforms.
Aids candidate management application
Things to Consider When Choosing ATS Software For Your Business
Here are a few things to consider when choosing ats software for your business:
1. Organizational Goals When researching potential ATS software, the first thing to consider is your organization's size and goals. For a large organization, the vendor must promise an inclusive ats software that will cater to your organization's needs. On the other hand, the vendor must provide a customizable and flexible ats software to meet your preferences for a small business.
2. Cost Another crucial factor you must pay attention to is the cost. Will it fit your budget? Most ATS software vendors offer subscription-based services depending on your company's number of users or size to encourage scalability. For example, Recruithire charges just $14.99 monthly for more than 37 apps. Regardless of the vendor you choose, be sure to go over associated costs and fees that may go above and beyond the cost of the software itself.
3. Customer Support Check to ensure that the vendor is willing to back their product with accessible technical and non-technical customer support. Will the system require a trained specialist? Is the support active and available 24/7? Can you reach them through social media, phone, email, and chat? All of these and more are questions you should ask until you are satisfied that the support agent will be available to help you out in case of emergencies.
4. Technical Capabilities and Tools You must be able to integrate the ATS software into your existing HR and business system. Also, consider both employees' and external users' tools and ease of use. Some of the features to look out for include real-time notification, automation, candidate tracking, etc.
5. Vendor Reputation Check other customer reviews and ratings to know if they expressed satisfaction with their service. Do they think the vendor's ats software was easy to use and implement? Did it yield a positive result?
There's an overwhelming number of ATS software vendors in the market. You must compare companies, how long they have been in business, the number of employees, etc. If you need a pointer, start here.
Conclusion
ATS Software are designed to improve your hiring efficiency so that you can focus on the right people. The ats software reduces the time required to hire and cost per hire and improves hire quality. It also eliminates tedious, repetitive tasks and removes stress. Adopt an ats software today and make your hiring process cost-efficient and productive.
What Makes the Best Applicant Tracking System?
#1
Manage the whole hiring process from a single platform
#2
Create jobs, distribute openings on popular career portals and manage candidates
#3
Parse inbound emails to your career mailbox and add them as candidates automatically
#4
24/5 Support & 99.5% Uptime Guarantee
#5
Integrate with virtual interviewing tool, NinjaInterview to conduct uninterrupted, one-way, online interviews
#7
Add unlimited candidates and departments in bulk and sort them based on the stage
#8
Create automation rules to send emails and add notes based on the candidate stages
#9
Unbelievable pricing - the lowest you will ever find
#10
Everything your business needs - 50 apps, 24/5 support and 99.95% uptime
Join the SaaS Revolution
All-in-One Suite of 50 apps

Unbelievable pricing - ₹999/user

24/5 Chat, Phone and Email Support