Top 10 Ways To Easily Accelerate Your Hiring Proces with ATS System
Long hiring cycles consume time and resources, affecting both employers and candidates. In this article, we show you how to boost the efficiency of your hiring process using an ATS system.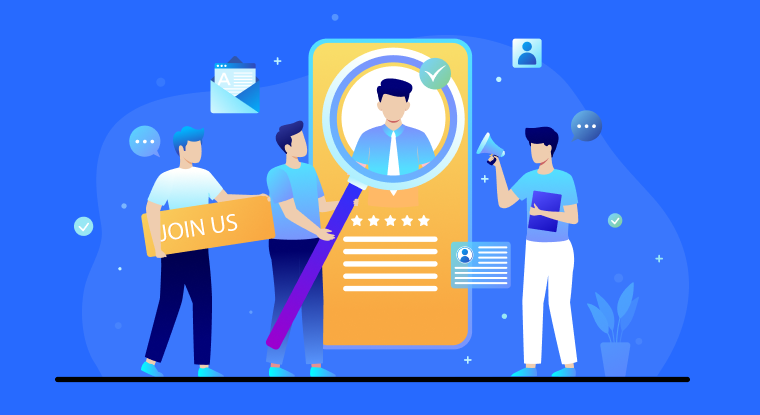 Speed is of the essence in today's job market, and that's not merely a sentiment. According to the latest research, top talent is snapped up from the candidate pool in approximately ten days. This shows that if you're looking for the best talent, you'd need to optimize your hiring process for speed.
'So, just be fast, and I'm okay?' you may ask. That's a good way to look at it, but it's not the whole picture. Speed has to be paired with efficiency and preciseness. You not only want to be fast, but you also want to get excellent results out of your recruitment process. With better quality hires, you stand to gain increased productivity and higher quality results at your business.
A great way to optimize your hiring process for speed and efficiency is to have excellent ats software. The stats support their use – 94% of businesses say that using an ATS system has positively impacted hiring for their business. With an ATS system, you can optimize for speed and efficiency, and you stand a chance to boost your in-house talent, as you can harness the job market to your advantage.
To do this, you'd need to be able to accelerate your hiring process. And at 500apps, we're committed to helping you find the right information. So, in this article, we'll be exploring the top 10 ways you can quickly and easily accelerate your hiring process. We'll also look at some of the benefits of using an ATS system, so you'd see how the ATS system can help streamline your hiring process.
Top Ways to Accelerate Your Hiring Process with ATS System?
Do you want to know where to improve your hiring so you can get to those top candidates faster? Here are the top ten ways that you can quickly and easily accelerate your hiring process:
1. Optimize your Job Descriptions
When potential employees see your job update, they're not only looking to see if they're a good match for the company. They also want to know if the company fits their career goals. But how will they know this if your job description says almost nothing about your company philosophy, values, or culture? Your job descriptions are a great way to show potential employees what you represent. They can be a critical factor in attracting candidates to apply to your company. Often, the quality of your job description shows how much care is put into processes at your company, which reflects well on the companys' image.
2. Use the Right Job Boards
Ensure you access suitable candidates on time is via the right job boards. As much as the talent pool is large, knowing where your candidates search for jobs is essential. By focusing your job ads on these sites, you can get access to more qualified candidates than ever. This way, your job ad receives more and more relevant responses. One way to go about this is to post your job ads only on niche sites focused on your target market. However, a great way to diversify the talent pool is to post your job ad on both niche and generalized job boards.
3. Optimize Your Job Ads for Mobile
Shows that millennials increasingly use their mobile devices to apply for jobs. To take advantage of this opportunity, it's important to optimize your job ad for mobile so that qualified talent can apply quickly and conveniently.
This requires a more flexible approach, as less text is typically visible on the mobile screen. But with more focus on high-yield keywords that instantly point out the perks of your job, you're able to attract the talent you need.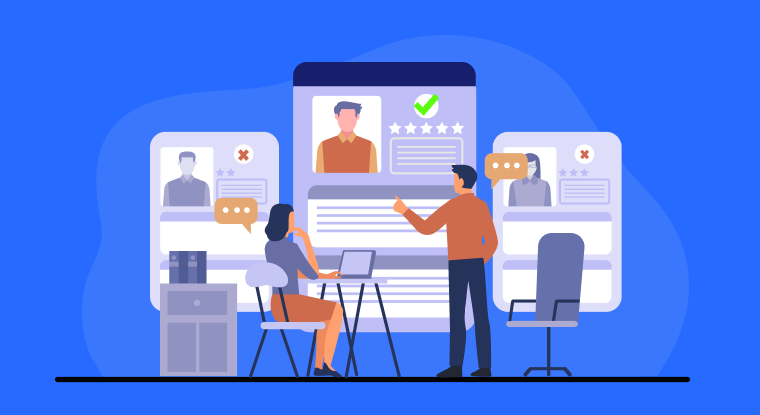 4. Use Social Media
Tons of people use social media – Facebook reports more than a billion monthly active users, and Instagram and Twitter report high numbers. In fact, research shows that job posts on LinkedIn receive 12 times more content impressions than traditional job postings. Social recruiting helps you get your job posting out to even more candidates, allowing you to attract higher-quality talent.
5. Build a Talent Pool
Get a database of past applicants to your company who are highly qualified, but for some reason or another, you were unable to hire. With a talent pool, you don't need to go out to the job market whenever you need a new hire. Simply sift through the high-potential talent you've previously known, and put a few calls or emails through.
6. Use Resume-parsing Software
Resume parsing helps you screen candidate resumes for specific skills and qualifications and separates the most suited candidates. You can easily fish out qualified applicants by simply setting a few standards on a ATS system.
7. Incorporate Skill Assessments
Reviewing every single resume that you receive may be a demanding chore, especially when you're a large company with hundreds of applications for a job opening. With a pre-interview skill assessment, you can separate candidates who have the skills you're looking for from the pile. This way, you can focus your energy only on qualified candidates, optimizing your hiring process.
8. Streamline your Workflow
To have a speedier hiring process, efficiency is critical. Critically analyze your hiring process for redundant or poorly executed steps and determine how to optimize them. You can then break it down into a few logical steps that each have a well-defined purpose and generate results. Where possible, do automate the process. This way, you save more time and resources when hiring.
9. Make Interviews Flexible
Helps no one in the hiring process, especially when it comes to securing top candidates. Sometimes, the most qualified candidates have hectic schedules, preventing them from having interviews at traditional times. By being flexible with your scheduling, you meet candidates quicker – before the competition does – and show your team's commitment.
10. Only Interview the Most Qualified Candidates
Interviewing tens of candidates you don't think are a good fit for your company may not be helpful. It may even be damaging. By wasting time on poor prospects, you limit the time you can spend on high-potential candidates. A good tip is to interview all the top candidates first and make your offers as quickly as possible.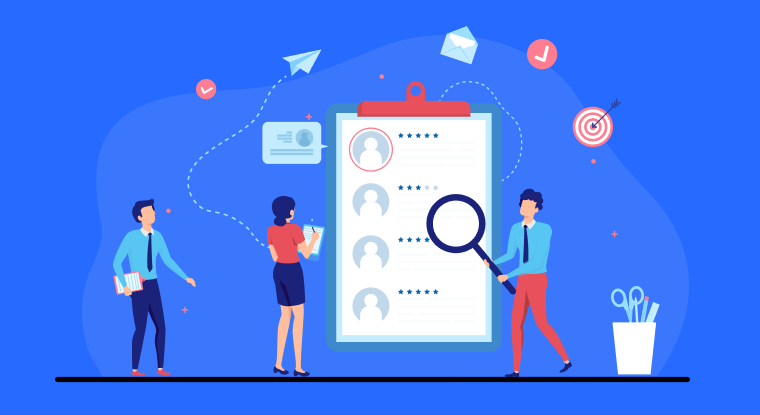 What are the Benefits of Using an Ats System For Hiring?
Using an applicant tracking system comes with tons of benefits in the hiring cycle. Here are a few of them:
Improves the Quality of Hire
Screen out the unqualified candidates from the get-go based on preset standards. With some ATS system solutions like RecruitHire offering ranking functionality, you can see top candidates' profiles emerge from the pile. This way, you can consistently figure out the best candidates, leading to better hires.
According to a recent SHRM report, the average position takes up to 42 days to fill in the United States. A good chunk of that time is spent interviewing and hiring new candidates. With an applicant tracker, you can streamline several aspects of the hiring process, spending less time on unpromising prospects and finding and interviewing your top candidates faster.
Improved Candidate Management
Organizing recruitment for multiple positions is a challenging thing. With an ATS system, it's easier to keep track of your job postings and stay on top of everything. With a click of a button, you can see all your candidates at a glance and monitor the hiring process, boosting your effectiveness.
Finding and hiring the right candidate is a significant step, but it's not all. It is still crucial to bring the candidate into the company culture. With applicant software, onboarding a new employee becomes easier. With the ability to provide an introduction to your company seamlessly, you'd be on track to making new employees feel at home quickly.
How does an ATS system help you find the right candidate?
ATS System like RecruitHire has many features to help you figure out the right candidate. For example, inbuilt assessments and asynchronous interviews help you make initial judgments and help sift the best candidates from those with the minimum qualifications. And with integrated email, you're able to schedule interviews, exchange information, and even send offer letters more quickly.
Additionally, the ATS system enhances the candidate's experience, providing a good image of your company. Top talent wants to work for the best employers, so this image is critical for your business. By consistently combining these nuances, the ATS system helps you land excellent candidates ahead of your competitors.
Conclusion
Landing top candidates is an art form, but it is a skill you can build. With a fantastic ATS system like RecruitHire, you can create a faster hiring process for your company, and hiring top talent becomes more effortless.
What Makes the Best Applicant Tracking System?
#1
Manage the whole hiring process from a single platform
#2
Create jobs, distribute openings on popular career portals and manage candidates
#3
Parse inbound emails to your career mailbox and add them as candidates automatically
#4
24/5 Support & 99.5% Uptime Guarantee
#5
Integrate with virtual interviewing tool, NinjaInterview to conduct uninterrupted, one-way, online interviews
#7
Add unlimited candidates and departments in bulk and sort them based on the stage
#8
Create automation rules to send emails and add notes based on the candidate stages
#9
Unbelievable pricing - the lowest you will ever find
#10
Everything your business needs - 50 apps, 24/5 support and 99.95% uptime
Join the SaaS Revolution
All-in-One Suite of 50 apps

Unbelievable pricing - ₹999/user

24/5 Chat, Phone and Email Support