5 Best Applicant Software Examples in 2023
The hiring process can be a time-consuming and frustrating experience for employers as well as job seekers. To streamline the process, many companies have started using applicant tracking system (ATS).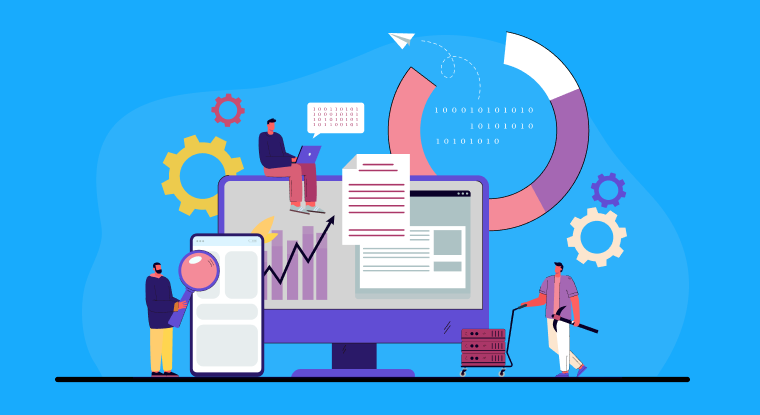 An applicant database with simple tracking and control of the hiring process is called applicant tracking software (ATS). All sizes of organizations use application tracking software to track, handle, and engage with a large number of applicants in order to automate the hiring process.
An ATS is a piece of computer software that controls the hiring procedure. Thousands of resumes are gathered and sorted to do this.
The ATS will subsequently be used by recruiting managers to screen candidates and monitor their progress during the hiring process. Employers save time and money by digitizing the hiring process in this way with an ATS.
Working of ATS in Simple Words
It all comes down to how effectively you use your application database. Your ATS automatically adds applicant information to your talent database when they use it to apply for a job opening.
The search functionality is then applied to this rich information to narrow down applications. To guarantee that they focus on all candidates who match the standards, hiring managers can combine phrases using the qualifiers "AND," "OR," and "NOT."
Nevertheless, some type of human involvement in the selection process is still necessary. Even while the technology underlying ATSs is essential, using only an ATS in your hiring process can be detrimental. This occurs when recruiters drastically reduce application pools, missing out on potential talent because they didn't meet all of the "conditions."
Here Goes the List of Applicant Software Examples
RecruitHire
You can add, track, and manage candidates, vacancies, and other information using one of the top applicant software examples, RecruitHire, an all-in-one recruiting platform. It is an all-in-one recruitment software that enables you to hire quickly and effectively. It includes an application tracker, career portal, job posting forms, and a resume parser. With the use of prompted surveys, email templates, and multiple-stage screening stages, RecruitHire offers robust automation for the hiring process.
Key Features of Applicant Software Example - RecruitHire
Candidate Tracking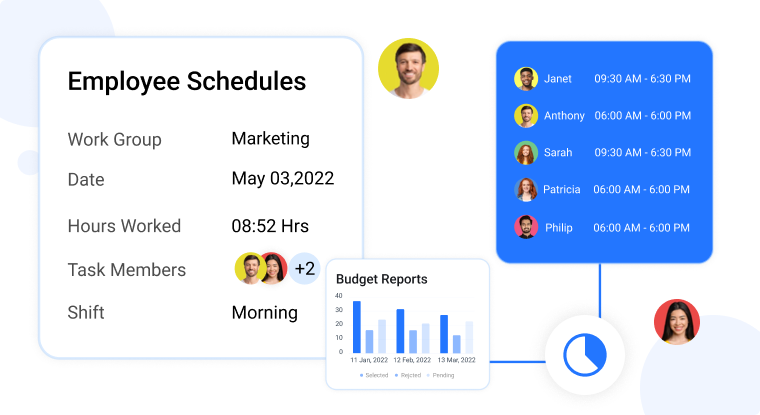 You may simply select the best-performing profiles to add to the organization's talent pool by keeping track of each applicant's progress through the hiring process.
Resume Parsing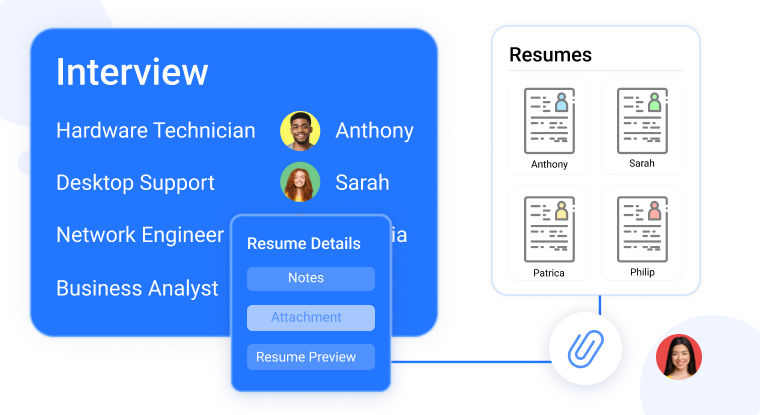 Utilize a robust resume parser to examine, extract, and store applicant resume data.
Career Portal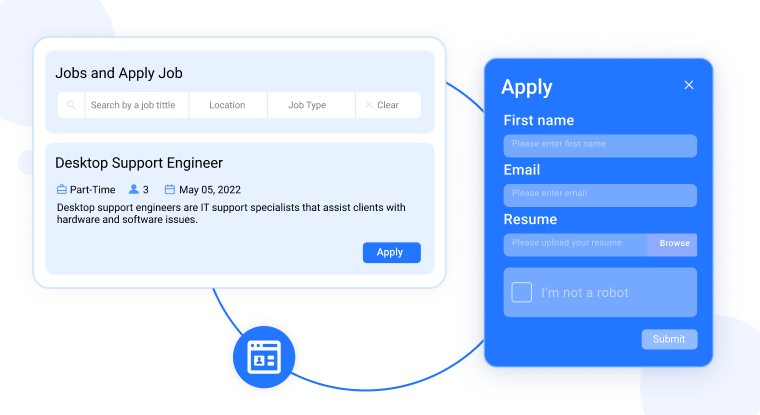 Create a reputable hiring procedure and a successful communication strategy using a cutting-edge employment portal.
Job Management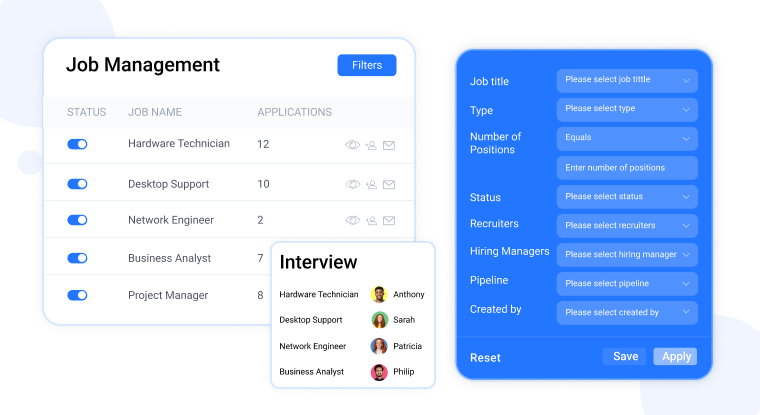 Find available positions and post them with thorough job descriptions and prerequisites. Start and oversee a successful hiring process.
Workflow Management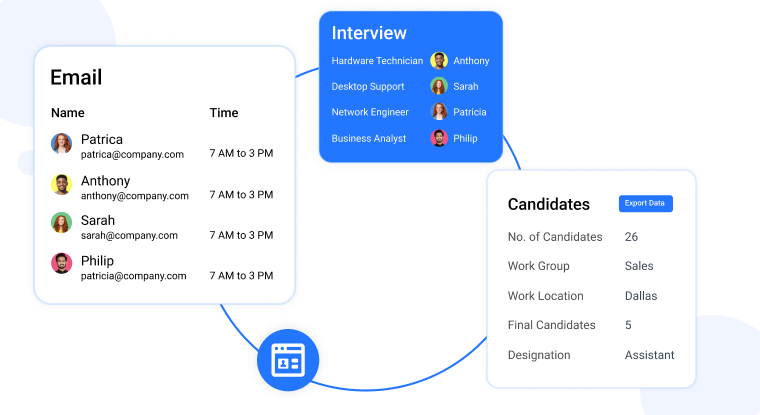 Create your flows so that the hiring process is automated. For events like short-listed candidates, interview updates, rejection emails, offer letters, and many more, automation flows can send email notifications.
Automations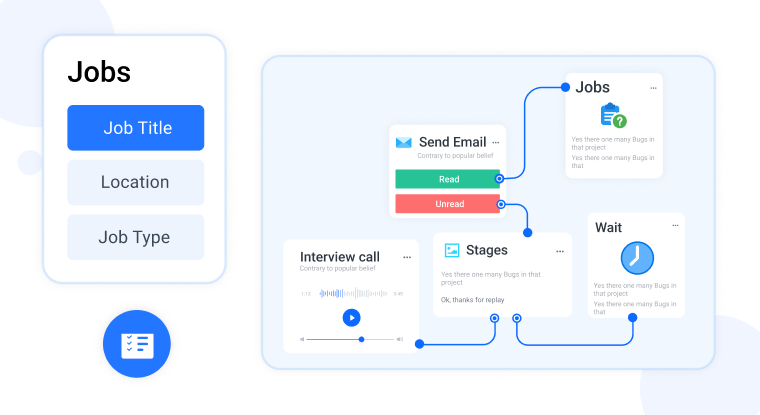 Create efficient workflows that automate every step of the hiring process, from sorting profiles to real-time email communication.
Greenhouse
One of the popular applicant software examples, Greenhouse assists businesses in finding appropriate individuals, holding interviews, and making data-driven hiring decisions. Greenhouse supports hiring managers during the processes of planning, sourcing, interviewing, and hiring.
In order to facilitate two-way communication about anticipated responsibilities and data findings, Greenhouse enables businesses to assign roles to newly hired team members. One or more people are given the responsibilities of hiring manager, recruiter, coordinator, or sourcer for each employment. There are different user types in Greenhouse, and each organization can create its own policies and permissions. Saved email templates, email tokens, social media @mentions, and internal communication and collaboration tools all help to expedite communication.
BreezyHR
One of the most well-liked hiring applicant software examples available today is Breezy HR. Its application tracking system (ATS), which it uses to analyze resumes, automate the interview process, and provide powerful analytics, modernizes the hiring process by swiftly posting open positions to numerous job boards.
Any recruiter will find it difficult to find the ideal talent for their firm. Utilize the online application tracking system from Zoho Recruit to advance the best applicant through the hiring process. Automate your hiring procedure and stop manually entering information into your candidate database.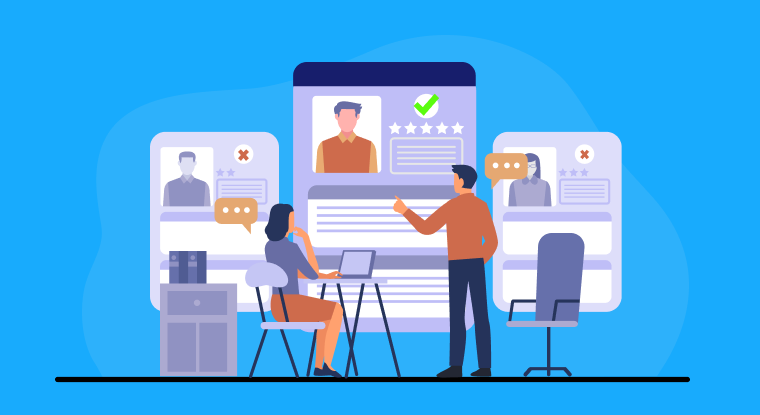 Zoho Recruit
With the help of one of the cloud-based hiring applicant software examples, Zoho Recruit, HR departments and staffing firms can rapidly and effectively fill open positions. The program helps manage the complete personnel pipeline, from recruiting applicants to preparing them for onboarding, from a single interface. It can be accessed by web browsers on any device with an internet connection or through a mobile app for iOS and Android.
ATS and CRM are both available through the recruitment platform Zoho Recruit. It includes everything a staffing company or internal HR team needs to match the ideal candidate to the ideal role, including scalability, customization, and remote hiring options. The platform automates every step of the hiring process, including candidate sourcing, resume management, applicant tracking, scheduling interviews, and communication.
JobVite
With Continuous Candidate Engagement (CCE), a candidate-centric recruiting strategy that assists businesses in engaging applicants with relevant experiences at the right time, in the right way, from first glance to first day, Jobvite is driving the next wave of innovation in recruitment.
The Jobvite Platform extends the traditional recruiting cycle with automation and intelligence to improve the efficiency, effectiveness, and speed of hiring new employees. With an easy-to-use Applicant Tracking System (ATS) with social recruiting capabilities, mobile-optimized brand career sites, recruiting marketing solutions, candidate texting solutions, on-demand video screening, comprehensive analytics, and onboarding, our market-leading applicant software examples speed up the recruiting process.
Final Words
By automating a large portion of the hiring process, ATS applicant software examples can help you save time and money.
The efficiency of hiring teams benefits candidates as well, and ATSs are likely to enhance the candidate experience and ensure that no one is overlooked.
With exciting features like resume parser, job management, career portal RecruitHire is the best and top applicant software examples for your company.
What Makes the Best Applicant Tracking System?
#1
Manage the whole hiring process from a single platform
#2
Create jobs, distribute openings on popular career portals and manage candidates
#3
Parse inbound emails to your career mailbox and add them as candidates automatically
#4
24/5 Support & 99.5% Uptime Guarantee
#5
Integrate with virtual interviewing tool, NinjaInterview to conduct uninterrupted, one-way, online interviews
#7
Add unlimited candidates and departments in bulk and sort them based on the stage
#8
Create automation rules to send emails and add notes based on the candidate stages
#9
Unbelievable pricing - the lowest you will ever find
#10
Everything your business needs - 50 apps, 24/5 support and 99.95% uptime
Join the SaaS Revolution
All-in-One Suite of 50 apps

Unbelievable pricing - ₹999/user

24/5 Chat, Phone and Email Support