7 Recruitment Tools to Help Your Business With the Hiring Process
With so many recruitment tools out there, it's hard to know which one is the best. We've sorted through hundreds of possibilities and chosen 7 of the most popular recruitment tools on the market.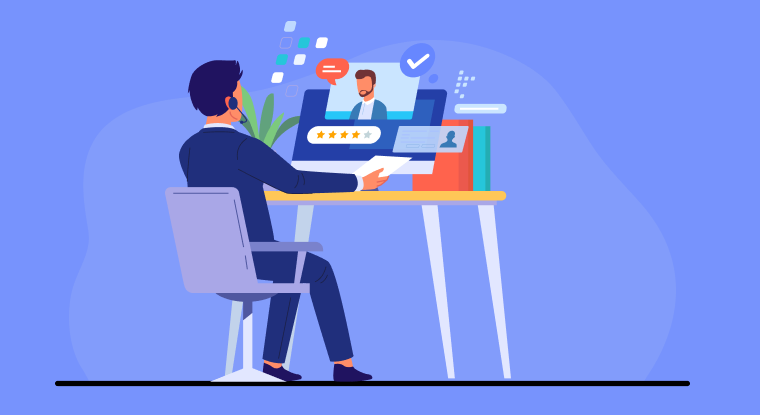 The more your company grows, the more you have to deal with intense competition from your rivals. Similarly, the hiring process gets complex because you expect to hire the best team that will help you achieve your business goals. As a result, you can't escape the recruitment activities – from creating job posts to advertising these openings across different platforms. You also want to screen your applicants to guarantee you hire only qualified personnel to fit any open positions. This is where recruitment tools come in handy. They are there to ensure that you streamline the hiring process.
If you are thinking about finding the best applicant tracking system to help you in the hiring process, this post will provide you with all the answers you might be looking for. Read on to find out more about recruitment tools and how they benefit you.
Our Favorite Recruitment Tools to Help With the Hiring Process
Before looking at the best tools that should help you in the hiring process, let's look at the benefits of these tools.
Basically, the main reason why you will want to use an online applicant tracking system is that they make it easy for you to handle the mundane activities involved in the hiring process. Since some tasks are automated, it means you improve the speed and accuracy of the hiring process. A reliable tool will guarantee you don't have to worry about repetitive tasks. You will have more time to handle other tasks that require your manual input. This contributes to a more productive HR team.
Besides, from a cost perspective, the right recruitment software will also save you a lot of money. Typically, you will require fewer man-hours since most of the activities will be automated. In addition, the accuracy of the systems will also reduce potential errors, which also saves you some money.
With these perks coming your way, it makes a lot of sense to find the best recruitment tool that meets your business needs. Below is a rundown of the best recruitment tools that will ensure you maximize the benefits of using recruitment software.
RecruitHire
RecruitHire is an applicant tracking software (ATS). It is a product of 500apps. It's a recommended tool that sits among the best in the market. RecruitHire allows you to simplify the hiring process in ways you never thought possible. For instance, you can track your applicants, manage jobs, automate tasks, manage workflows, and make use of Kanban boards. The software also allows for integrations with other email providers you may used in your business. All these features come at an appealing price tag of just $14.99.
monday.com
With Monday.com, the human resource department can use the embedded forms feature to collect relevant candidate data and centralize the information. Monday.com offers a very easy way to see where all candidates are positioned in the hiring channel. Every time a new candidate submits their application form, their answers are synced in the system.
The automation offered on Monday.com requires no coding expertise. Therefore, you don't have to be an IT guru to use this tool. You can use the software to communicate with candidates with multiple communication tools offered in the system. The software can also be integrated with LinkedIn, G-suite, Slack, Zoom, and many other applications. One of the major downsides of using this tool is that it might be too robust for small companies.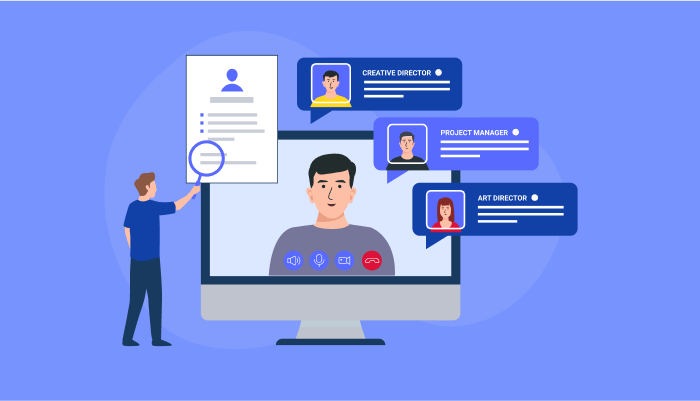 Manatal
If you are looking to recruit most of your applicants from social media networks, the Manatal ats tracker is the best tool that will meet your needs. This software relies on machine learning, artificial intelligence, and innovative features to learn more about your candidates. You can use this system for all your sourcing and onboarding demands. Manatal's interface is quite easy to use. You can easily navigate from one end to the other. One of the main advantages of this software is that it has built-in CRM tools.
Pinpoint
Pinpoint is another recommended tool that you should consider using in your recruitment process. This software is most appropriate for attracting a large talent pool for businesses. Pinpoint provides you with an easy-to-use interface for the best user experience. You can have this system installed in minutes since the setup process is relatively straightforward. Pinpoint also has core talent CRM and applicant tracking system features like job board multi-posting, customizable workflows, and social media advertising. In addition, the customer support that it offers is very reliable.
iCIMS Recruit
ICIMS Recruit is an ideal tool that works best when advertising job openings. This cloud-based software is fully packed with all the best recruitment tools for video interviews, career site building, applicant tracking tools, CRM, offer management, and more. iCIMS Recruit is also customizable, and the software allows you to input any data you might require from your candidates. The software can also be integrated with other third-party applications. The only problem with this tool is that you can't send offers in bulk. Moreover, it doesn't offer you the option of uploading large files.
Workday
Workday is the right pick if you are looking to integrate other third-party applications that you may use in the recruitment process. The customizable onboarding process makes it easy for recruiters, candidates, and managers to enhance their user experience. In addition, workday allows for integration with notable apps like LinkedIn, Okta, Microsoft Platforms, and dozens of others applications.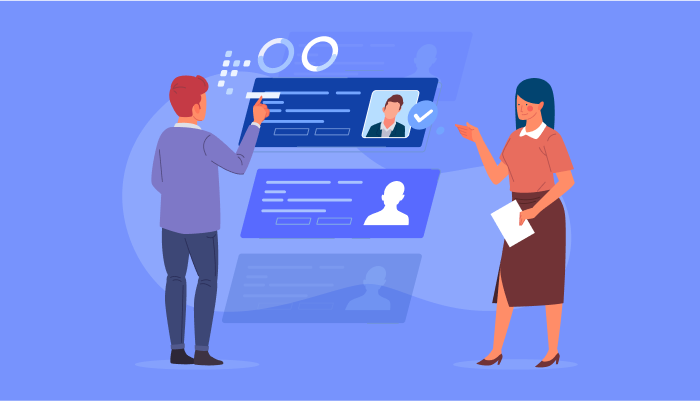 Tracker
Last on this list we have Tracker recruitment software. You can use it as your CRM and an ats software. It's one of the best tools to help you with your staffing and recruiting needs. The best thing about this software is that you can optimize your client, marketing, applicant, and other hiring processes.
Essentially, when looking for the best recruitment tool online, you want to consider tools with handy features. Some of the features you should be on the lookout for include:
Automated optimization
Automated watch list
Finding talent
Candidate engagement tools
Searchable database
Rich candidate profiles
Automated email responses
Recruiting marketing metrics
Conclusion
Save your HR team and managers from the stress involved in the hiring process by using the best applicant software in the market. RecruitHire, for example, will help you automate certain tasks that would have taken a lot of time to complete. The idea here is to streamline processes and use your time wisely.
What Makes the Best Applicant Tracking System?
#1
Manage the whole hiring process from a single platform
#2
Create jobs, distribute openings on popular career portals and manage candidates
#3
Parse inbound emails to your career mailbox and add them as candidates automatically
#4
24/5 Support & 99.5% Uptime Guarantee
#5
Integrate with virtual interviewing tool, NinjaInterview to conduct uninterrupted, one-way, online interviews
#7
Add unlimited candidates and departments in bulk and sort them based on the stage
#8
Create automation rules to send emails and add notes based on the candidate stages
#9
Unbelievable pricing - the lowest you will ever find
#10
Everything your business needs - 50 apps, 24/5 support and 99.95% uptime
Join the SaaS Revolution
All-in-One Suite of 50 apps

Unbelievable pricing - ₹999/user

24/5 Chat, Phone and Email Support